Peter Pavlov: death rider motorcycle hero

Ready for a gravity-defying, sky-high spin with Planet Circus's biker legend?
Two wheels. British steel. Speed king Peter Pavlov wasn't born to follow. A motorcycle stunt rider with Planet Circus, one of the UK's most high-octane touring Big Top shows, the 22-year-old spends twice a day, most days of the week, most freakin' weeks of the year, leading a team of bikers in the Wall of Death and Globe of Death: metal cages in which riders loop and cross like streaks of lightning. Photographer Tom Johnson – who first came across Pavlov on Instagram and is now hoping to make a film with him – shot the gravity-defying biker and his family in Scunthorpe and South Shields this summer. The results, like Pavlov's passion, are deadly and cool.
I first got on a bike when I was three years old. For my birthday that year my dad gave me a small ­electric quad. That didn't last very long – basically, because I was better on it than most other three-year-olds, I ended up breaking it from so much use.
After that, things progressed rapidly. I moved on to a petrol quad and played with that for a year or so, then got my first bike. With the circus we tour everywhere, in different places, different fields, different venues every week or so. And anywhere we were, I'd be on my bike, every day.
I was performing in the Globe of Death at the age of eight. After my first show, we went into the finale and all the crowd were applauding. It got to me and I started crying. I wasn't really scared but there were nerves. From being so crazy for wanting to do it, then actually achieving it, then standing in the ring and getting applauded… was just incredible! I fell off a few times and hurt myself – dislocated shoulder, broken tibia and fibula were the worst – but it never stopped me. I just had to get back on the bike and figure out what I needed to do to do it better.
That was my grandad's circus: Uncle Sam's Great American Circus. He's called Peter Hoffman. He's 77 now and, in the circus industry in England, he's a legend. Across Europe everybody knows of him. He's my mum's dad. My dad's parents also have circus in them. My dad's family is Bulgarian and his dad, Emil Tasev, used to run the state circus school there. He was in charge of building props, making things happen and running the place where they did off-season training.
My mum and dad, Tanya and Pavel, started Planet Circus in 2010. We tend to do two shows a day, normally starting on a Wednesday, so that's 700-odd shows a year. Right now, we're in Scarborough, then we're most probably going to Hull. We're normally on the road for 10, 11 months a year. We continue up till it's nearly Christmas, have a two-week break, then do a Christmas show, then a month off, then it's go again.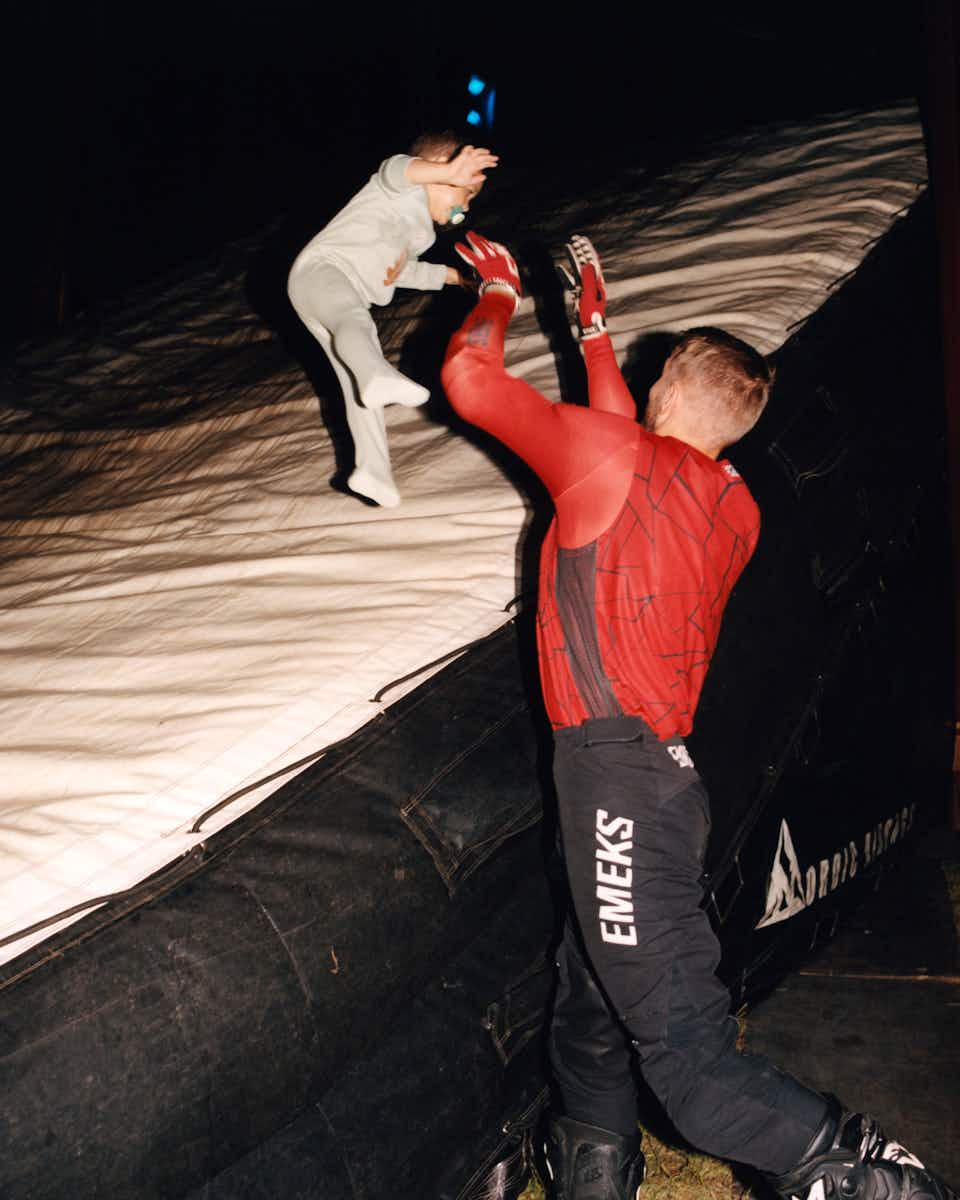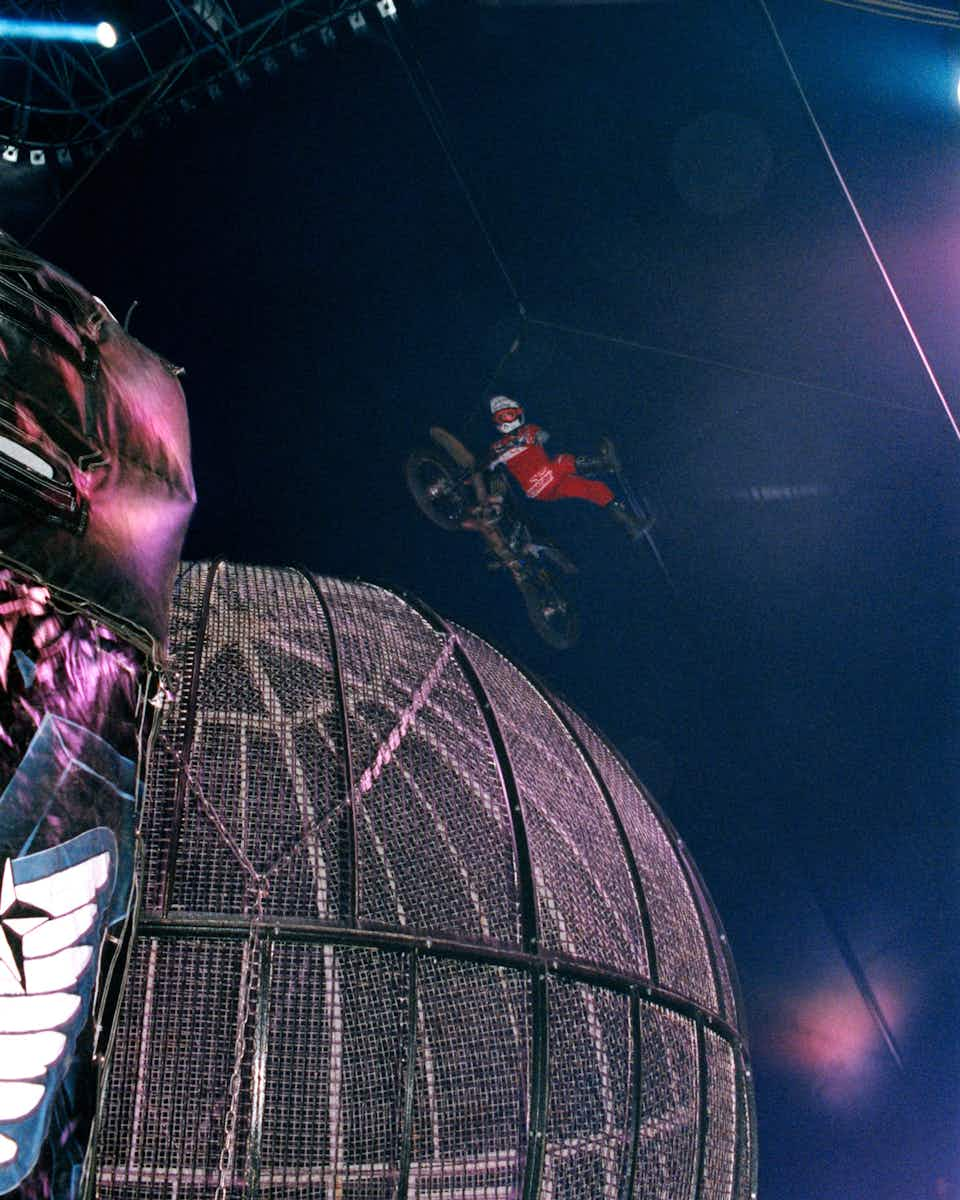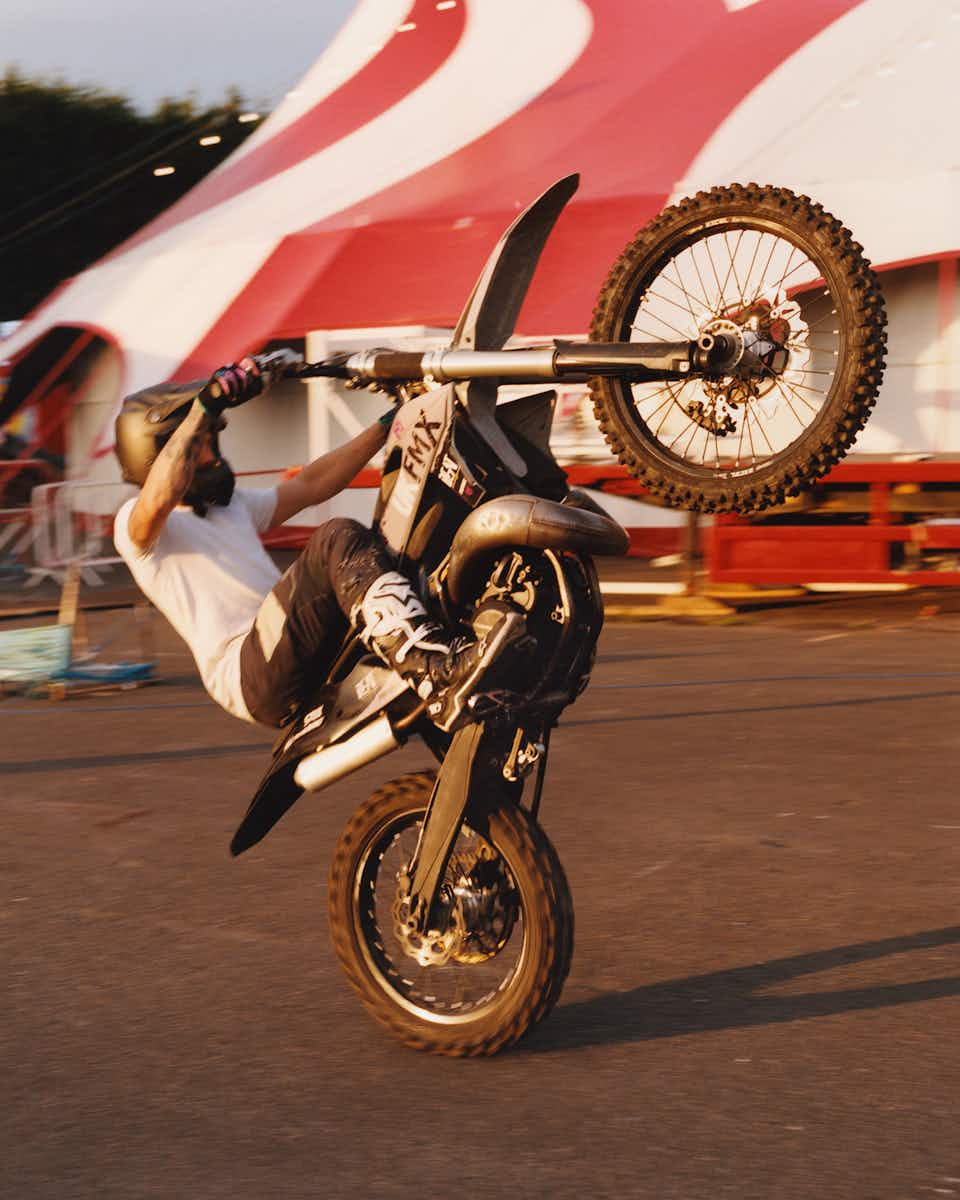 My girlfriend, Kizzy Packham, is an aerialist with her sister, Tilly – we met in the circus and we've been together for two years. Her job is dangerous, too – although to be honest, anything can happen in any act in our circus. There's a guy who shoots a crossbow which triggers another crossbow which fires into a cherry tomato balanced on his head. If that was any lower… And there are trapeze artists who, with one slip or misjudgement, they'll fall 11 metres to the floor.

My nephew, Pedro, is three. I'm training him up now, although I'm a little bit steadier with him. He's bike crazy – he's got a little Yamaha PeeWee 50 and he's a little bit like I was, I believe! All he wants is his bike and, any chance he gets, he's going round the field on it. I'm very proud of him and that he wants to carry on the tradition. Back in the day, from the age of eight, I was Europe's youngest stunt rider for a while, so I'd like to pass that record on to him. People say you know what your future holds from a young age and I think a lot of people could see it was motorbikes for me.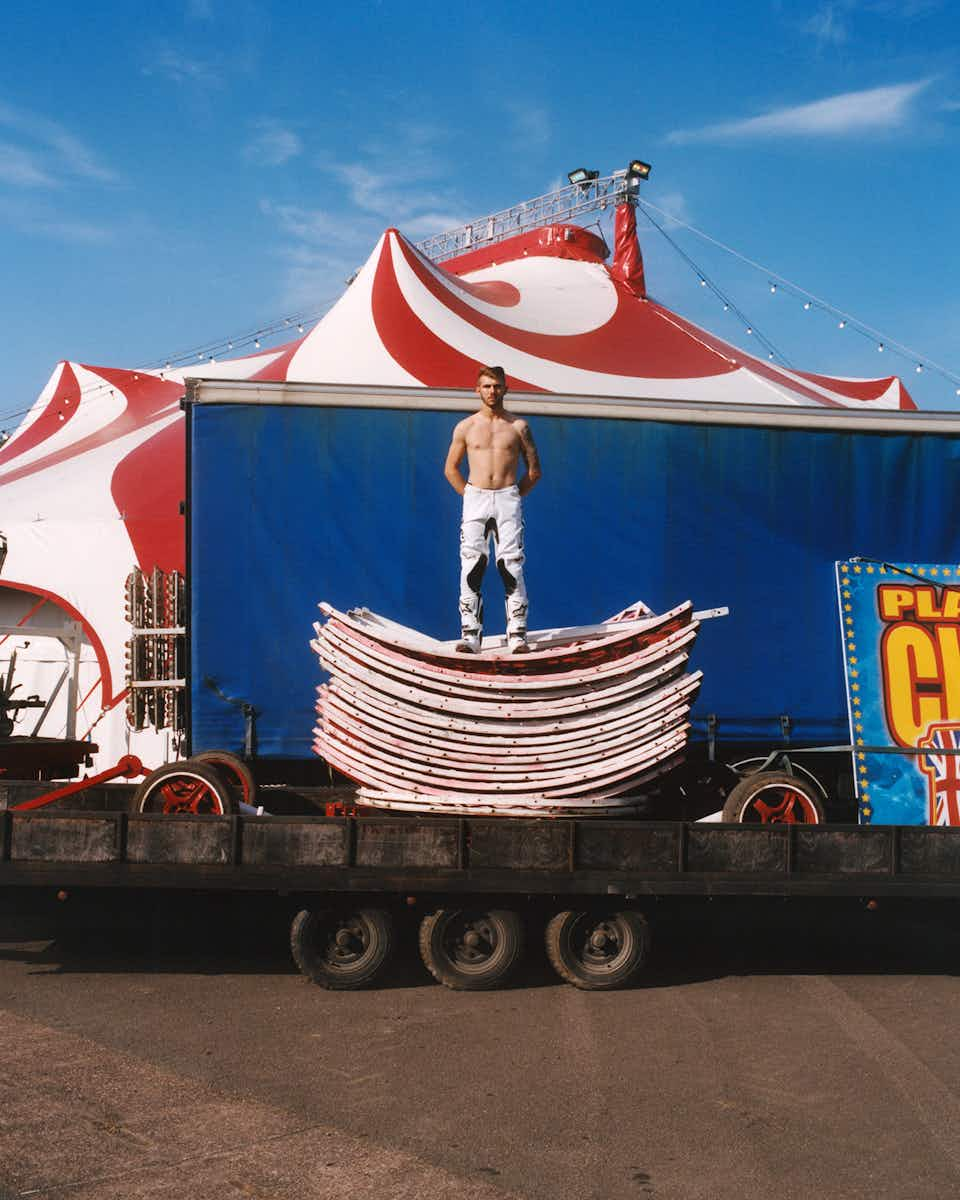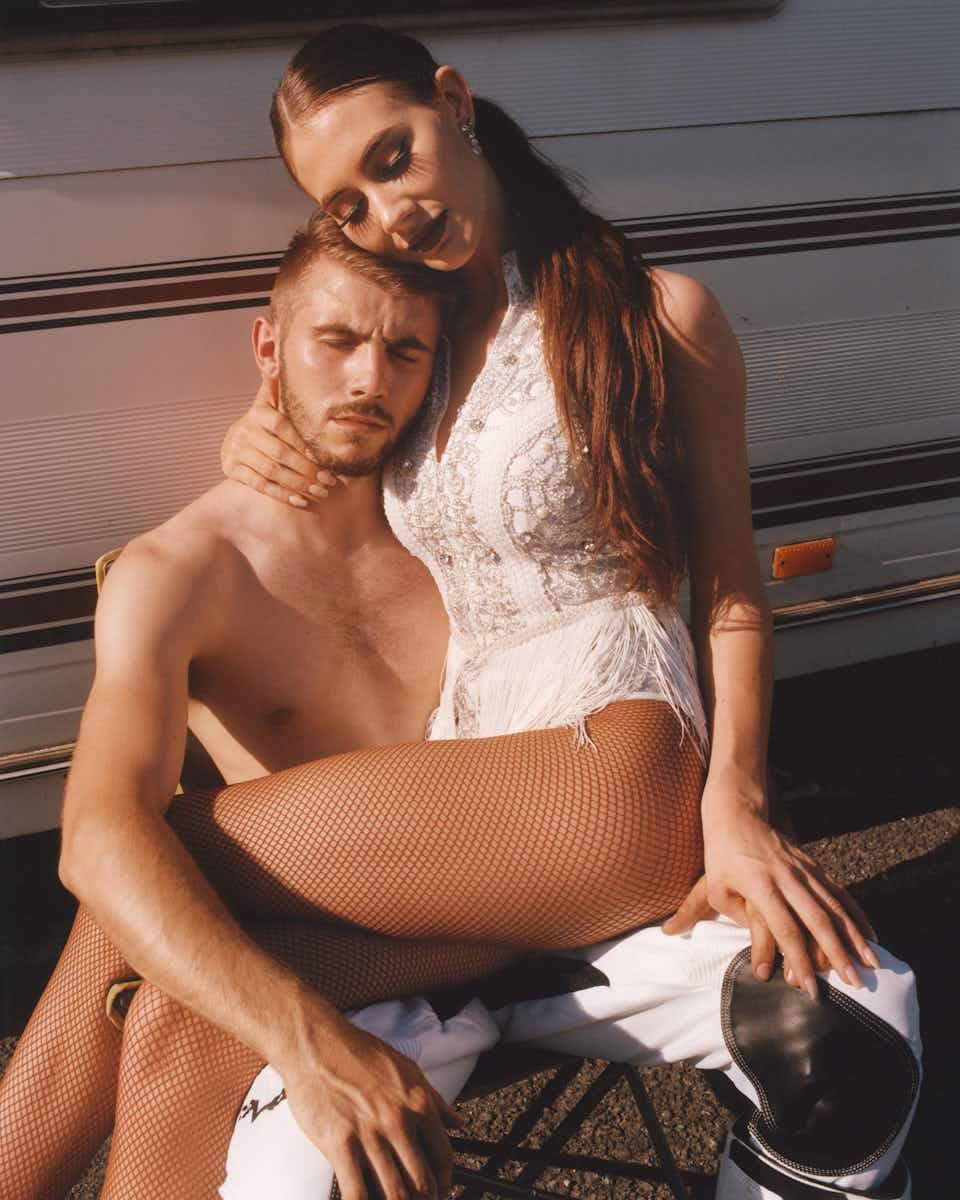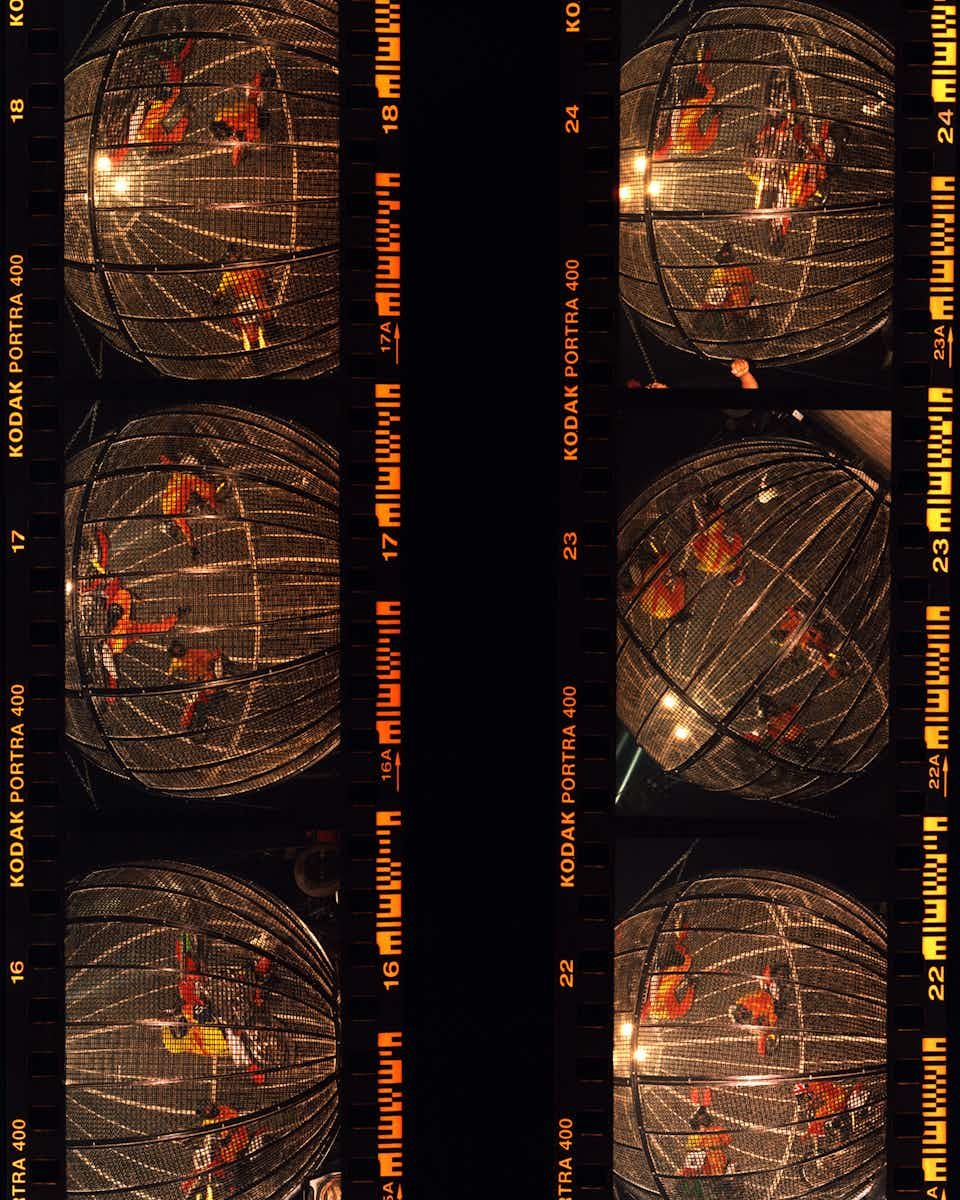 ASSISTANT James Hobson PRODUCTION Mini Title POST-PRODUCTION Ink Retouch DIRECTORS Tom Johnson and Sam Johnson MUSIC Luke Hester


More like this