Suki collective are the newbie duo fighting tooth and nail in the beauty biz

Side Hustles: In lockdown last year, best friend duo Niamh Ferrier and Saskia Puxley lost their hospitality jobs. Fresh from uni and without income, they decided to set up their own tooth gem and nail art business-from home, rising to success one cuticle, and molar, at a time.

It's sobering to think it's been over 12 months since Wuhan announced the world's first lockdown. Since then, everything has changed, not least how – and where and if – we work. By last August, 9.6 million people were furloughed in the UK. By this summer, unemployment is likely to reach 2.6 million, up from 1.3 million at the end of 2019. Little wonder that 2020 was also a record year for new businesses, with 85,000 more start-ups launching year-on-year.
Now, as the one-year anniversary of the UK's first lockdown looms, THE FACE investigates the working realities for those who've had to say goodbye to their former employment. From sneaker schools to sandwich services, bakers to candlestick-makers, our new fortnightly series celebrates the inventive side hustles of the Business Class of 2020/​1. Who knows, maybe you'll have a venture soon, too…
SUKI NAILZ SUKI ICE

SUKI NAILZ SUKI ICE

SUKI NAILZ SUKI ICE

SUKI NAILZ SUKI ICE

SUKI NAILZ SUKI ICE

SUKI NAILZ SUKI ICE

SUKI NAILZ SUKI ICE

SUKI NAILZ SUKI ICE

SUKI NAILZ SUKI ICE

SUKI NAILZ SUKI ICE

SUKI NAILZ SUKI ICE

SUKI NAILZ SUKI ICE

SUKI NAILZ SUKI ICE

SUKI NAILZ SUKI ICE

SUKI NAILZ SUKI ICE

SUKI NAILZ SUKI ICE

SUKI NAILZ SUKI ICE

SUKI NAILZ SUKI ICE

SUKI NAILZ SUKI ICE

SUKI NAILZ SUKI ICE
FOUNDERS: Saskia Puxley (23) and Niamh Ferrier (22)
LAUNCHED: June 2020
LOCATION: Suki Nailz is based in Peckham, South East London. Suki Ice fixes tooth gems between Brighton and London.
£££: £600 all in
BEST SELLER: Swarovski crystal gems and Dior nail art

When the UK went into lockdown in March last year, best mates Saskia Puxley and Niamh Ferrier turned to each other for support. What are friends for, right?
Puxley, 23, had been working in London restaurants on minimum wage, while Ferrier, 22, was in Bristol, finishing her media and journalism degree while balancing shifts at Motion nightclub. Then came the first lockdown and the sharp end of those making-ends-meet service industry employment options.
Having dropped out of a fine art degree at Camberwell College of Arts, Puxley was at a crossroads. ​"I still wanted to do painting because that's, like, my thing," she begins. Equally, she had always toyed with the idea of transferring her skills to the beauty world, but never really taken it seriously. ​"But with Niamh's encouragement, I bought products to start doing nail art."
Now operating as Suki Collective (named after Puxley's beloved dead cat), the pair are on a mission to bring bling beauty to the masses. Puxley buckled down to one-day courses, perfecting the art of manicures, gel polishes and extensions. Meanwhile, Ferrier got to the root of tooth gems, mastering custom mouth jewels and dazzling grillz.
Adopting the alter-egos Suki Nailz and Suki Ice, the duo launched in June last year, adopting a style that's ​"a bit more underground and less commercial" than most beauty joints. Since flogging press-ons and DIY kits from their social media accounts, both have now locked in shoots with brands including knitwear designer AGR, and CD FEMME, as well as editorials for talent like Leo Mandella (you know, Gully Guy Leo) and singer-songwriter Ama Lou. Not bad for beauty newbies on the block.
If you're wondering how much a killer set of Suki Collective nails will set you back, it's all dependent on time. With the simplest designs taking 45 minutes and more complicated artworks requiring three hours of a steady hand, prices range between £30 and £90. If you're looking for a reason to smile, Suki Ice Swarovski crystal gems cost £25, while a cheeky Nike tick or Playboy bunny in 24k gold will set you back £60. We say: grin and bare it.
Considering both were staring into the uncertain UK jobs abyss only last spring, Suki Collective now have something like a nailed-on future ahead.
"I can't describe how amazing it is," says Puxley. ​"Going from working in a restaurant to pass the time and get through life with some money, to this… Now I know that I'm working towards the career I want. I get to call the shots."
Back in lockdown for the third time, Suki are forging ahead making customised merch and hustling any way they can, in an industry they never previously thought seemed feasible. Here, they reveal how they made their start-up dreams come true, a cuticle and a molar at a time.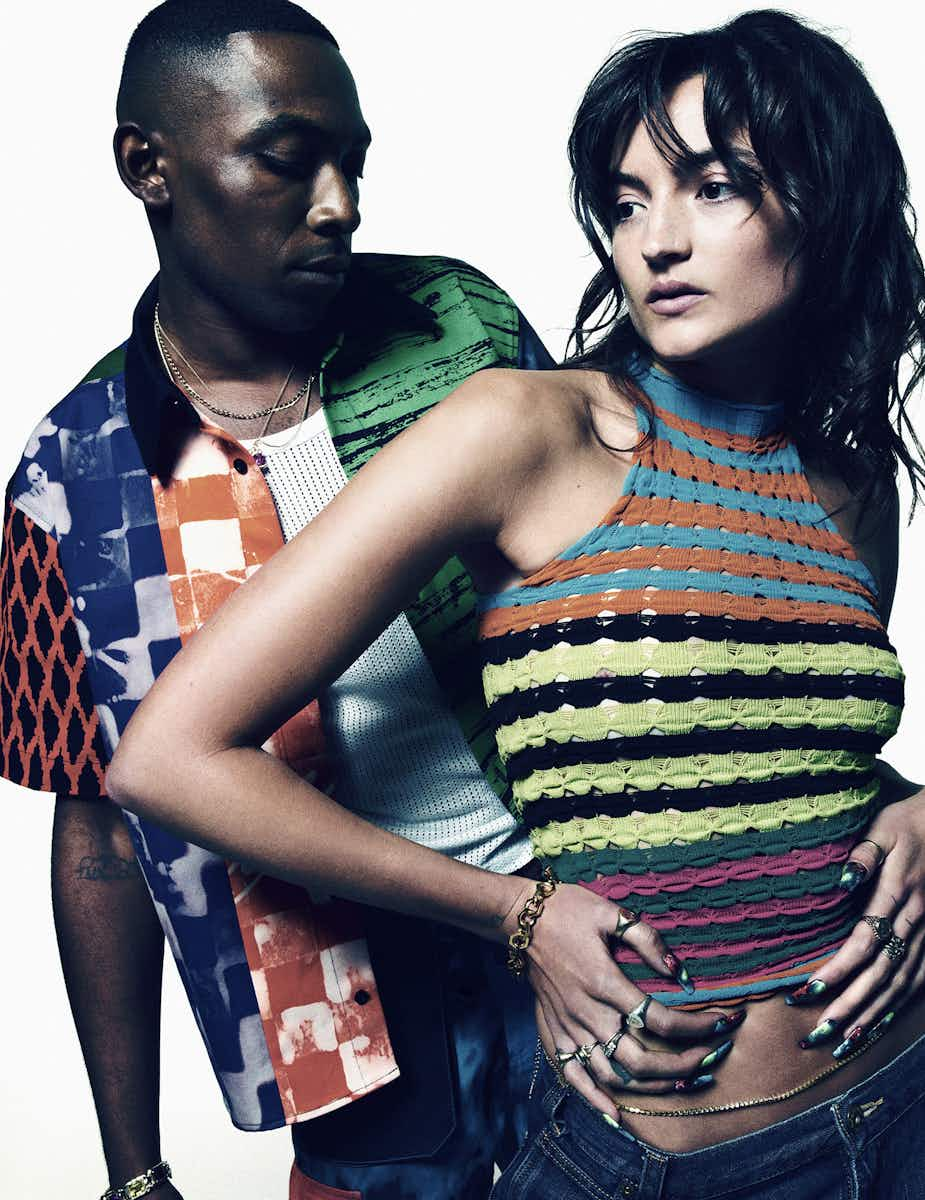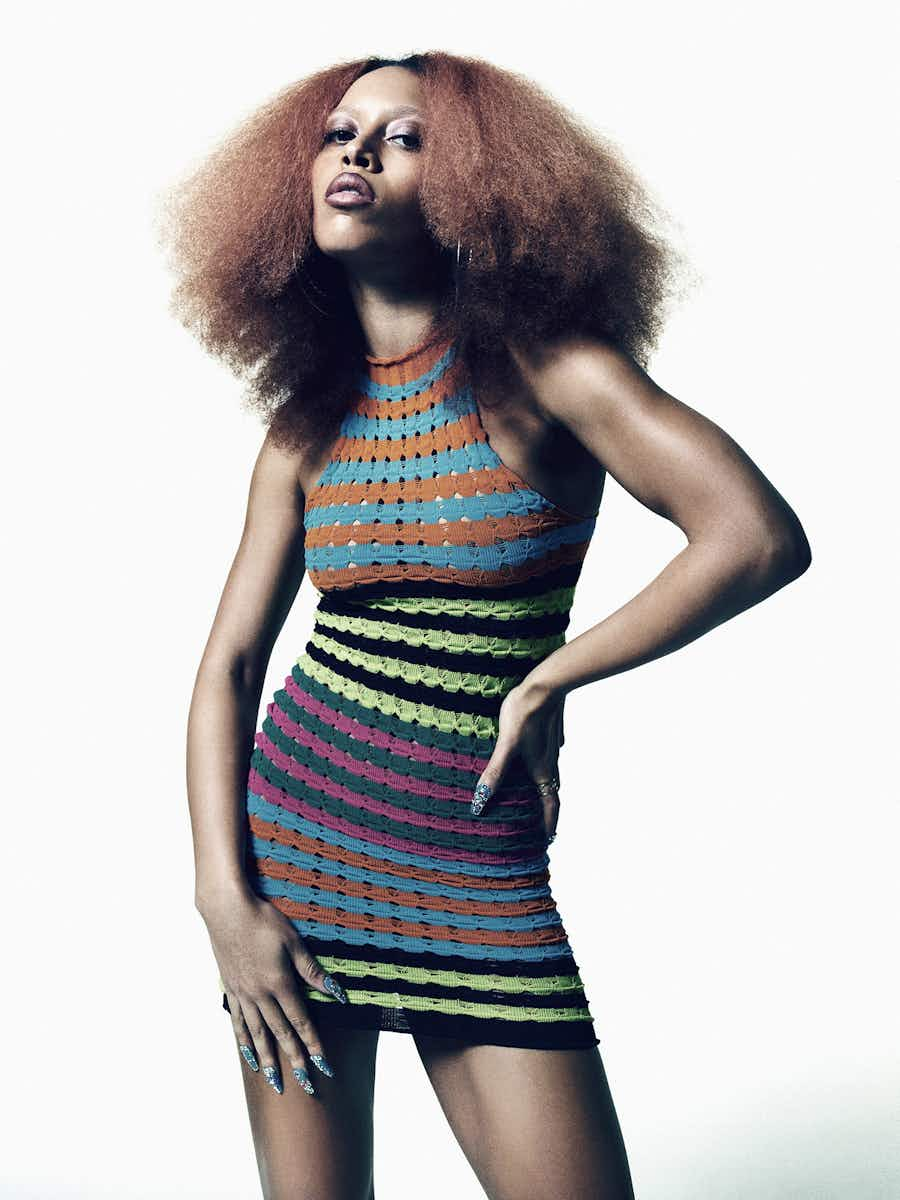 How do you know each other?
Puxley: We've been best friends since Year 7!
What spurred you on to start Suki?

Puxley: Niamh had seen a lot of people doing nail art on Instagram. Doing the same thing had sort of been in my brain, but I've never had the time to see it through. Then lockdown came around, and with Niamh's encouragement, I bought all the right stuff.
Ferrier: Saskia and I have always been interested in things that are a bit extra and boujie!
Originally, Suki was created to brand Saskia's nail venture, but I became so involved with it that I thought we could expand the idea further.
I'd always wanted to get into tooth gemming. I got my first tooth gem in 2019 in London. A lot of people hadn't seen one before and I was always recommending the place I got it done. It's shut down now, and I started to realise I could do it myself. No one else I knew did tooth gems in Bristol or Brighton, the two cities I was based in. It became clear there was a gap in the market.

How expensive was the equipment?
Ferrier: I originally invested £500, but it is a continuous investment.
Puxley: At the beginning, it was only around £100, because you can't buy the proper paints unless you have a qualification. I was just buying stuff from Amazon which was much cheaper. Now that I've got my qualifications, I'm buying all the proper equipment and the materials. I've got a mini nail salon in my room!
Ferrier: The suppliers I originally used were Twinkles and Smile Gem. But I'm now working alongside a jeweller to create more custom and original Suki designs.
Puxley: The thing about tooth gems is how easy they are. You can literally be in your pyjamas and still feel amazing because your teeth are all blinged up. When Niamh covers my teeth in crystals, it makes me feel so good.

Any plans to graduate from your home studios to an official space, when we're allowed?
Puxley: I'm in the process of looking for somewhere perfect at the moment – I don't want to pick somewhere random. My ideal situation would be to work in a salon with other nail artists that I follow on Instagram. There are so many in London that I think are amazing.
Who are your nail icons?
Puxley: BhamB and Nuka Nails.
What's been a bestseller for you so far?

Ferrier: The single Swarovski crystal. It's subtle and suits everyone!
Puxley: Dior printed tips.

What's been your biggest obstacle to date?
Puxley: I think going in and out of lockdown. You get yourself halfway sorted, finding a salon or picking up new work, and then everything stops again. It feels like going back a step.
I had to be really tight with money for a bit because I wanted to put everything into this. But if that means I have less money for a while, I'm willing to take that risk.

How are you able to still sustain yourself and make money in lockdown?
Ferrier: I've just started selling DIY tooth gem kits. It's been hard finding new ways to sustain the business, but I'm using this time to grow my platform and my audience. It's given me the time to start planning my new venture into grillz and more tooth jewellery, this time with a jeweller.
Puxley: I'm doing press-on nails at the moment, and I've got some merch in the making. One of my friends is a tattoo artist – she redesigned my logo and I've got cool new stickers and compact mirrors with the logo on them. Eventually, I'd like to go into making cuticle oil and hand cream.
What do you love about your new job?
Ferrier: Giving people a reason to smile, which is something that I think is so important in this current climate. I've struggled this year, as have a lot of people given the continuous uncertainty and a lack of stability. But I hope that Suki Ice gives a positive and uplifting message to its audience. Just one smile releases endorphins, and although it doesn't solve everything, it helps!
What are your visions for the future?
Puxley: For now, we're just trying to get through lockdown. Ideally, we'd like to form a collective that people can come to for shoots and events. At the end of the day, we're two young women who have made the best of a bad situation and work really hard. We want to get out in the world and start making people feel good.

Photographer Joe Puxley (@JoePuxx), Designer Maddie Sellers (@senja.bymaddie), Stylist Pascale Eliza (@shop_pascaleeliza), Hair Stylist Carlo Avena (@_carloavena), Make-up artist India Alexa (@facesbyindia_)

More like this