Tams: bagging a business via a bedroom brand
Side Hustles: In November, Canadian creative Tamara Grunberg closed up her modelling agency. Now, she's making a career out of fashion and her statement accessory, The Challah Bag.
It's sobering to think it's been over 12 months since Wuhan announced the world's first lockdown. Since then, everything has changed, not least how – and where and if – we work. By last August, 9.6 million people were furloughed in the UK. By this summer, unemployment is likely to reach 2.6 million, up from 1.3 million at the end of 2019. Little wonder that 2020 was also a record year for new businesses, with 85,000 more start-ups launching year-on-year.
Now, as the one-year anniversary of the UK's first lockdown looms, THE FACE investigates the working realities for those who've had to say goodbye to their former employment. From sneaker schools to sandwich services, bakers to candlestick-makers, our new fortnightly series celebrates the inventive side hustles of the Business Class of 2020/​1. Who knows, maybe you'll have a venture soon, too…
TAMS

TAMS

TAMS

TAMS

TAMS

TAMS

TAMS

TAMS

TAMS

TAMS

TAMS

TAMS

TAMS

TAMS

TAMS

TAMS

TAMS

TAMS

TAMS

TAMS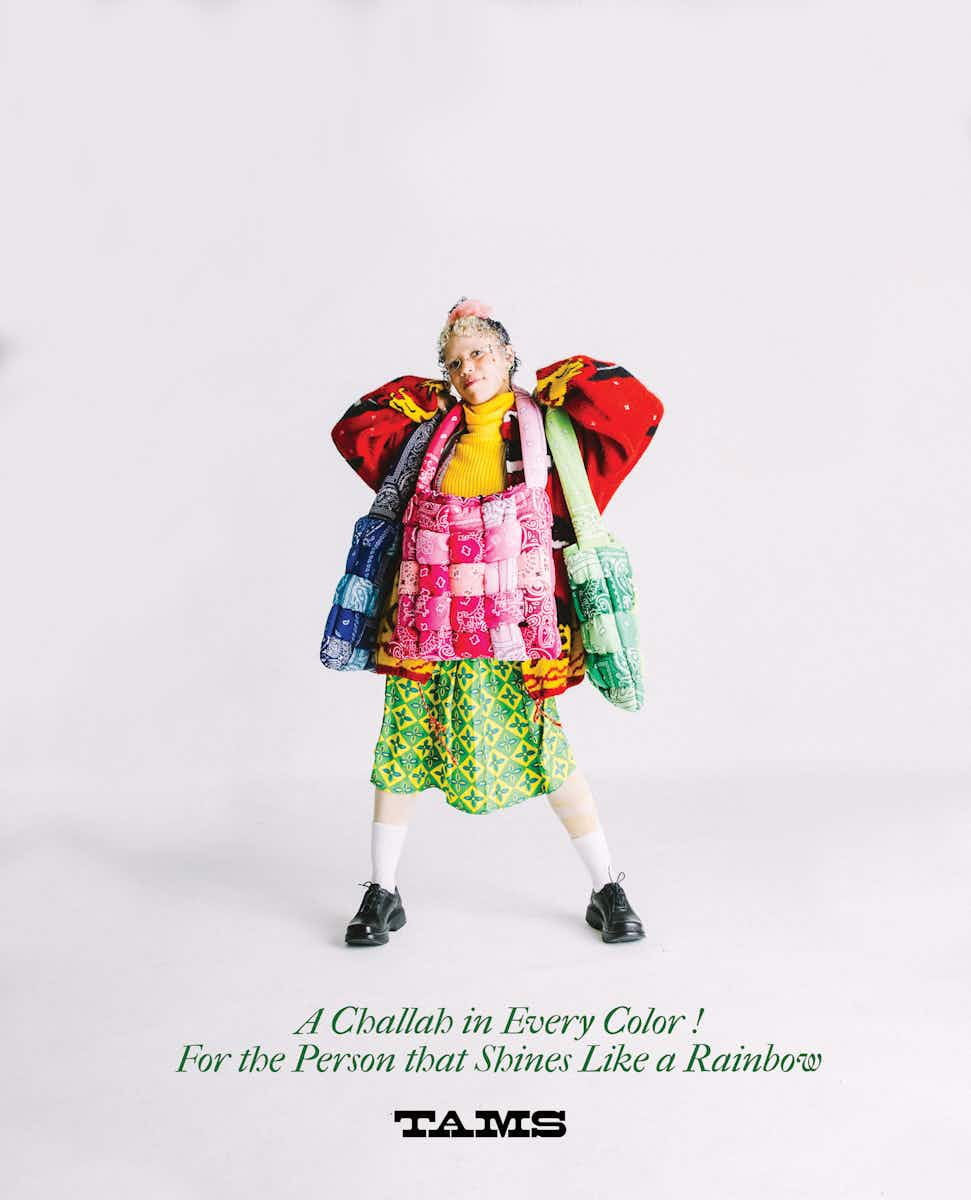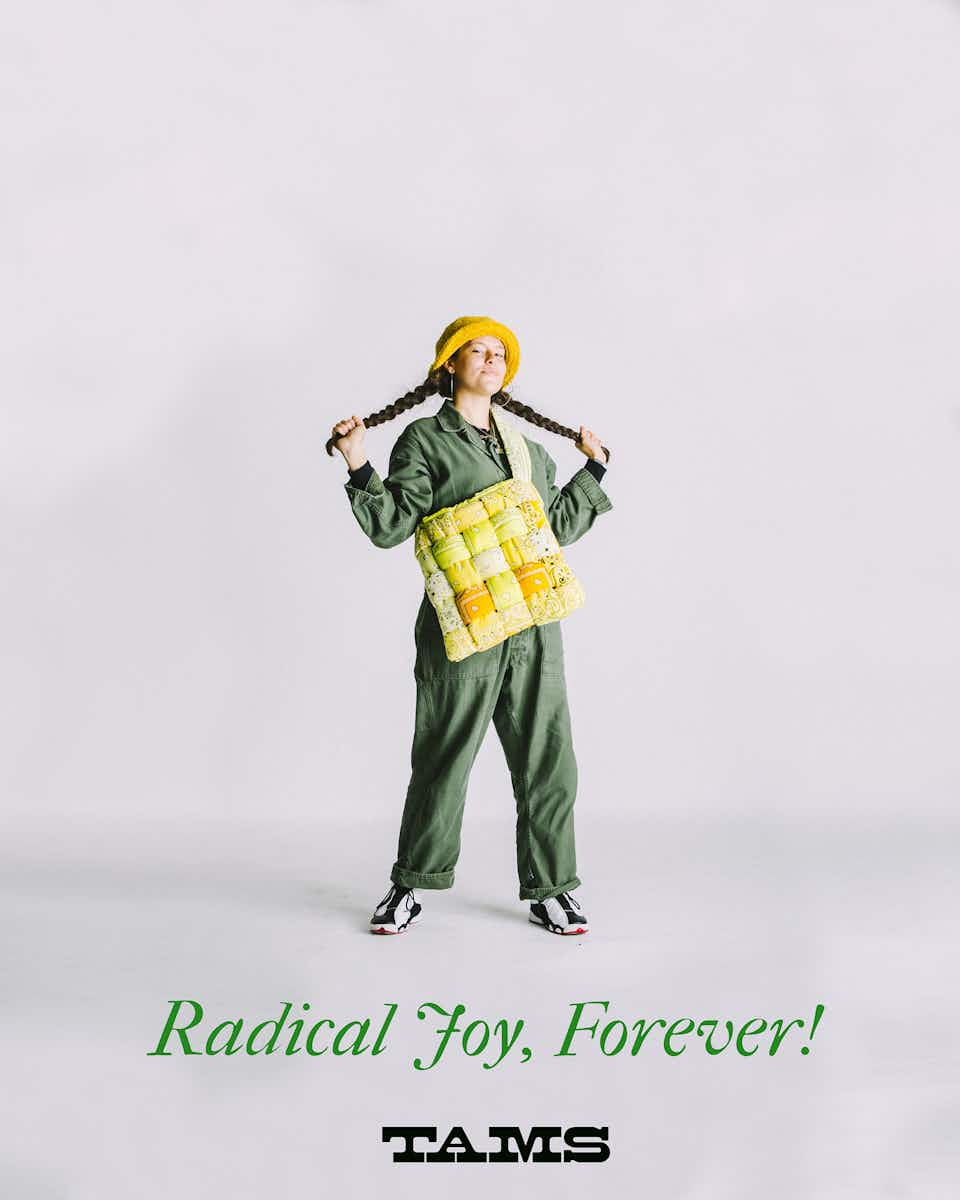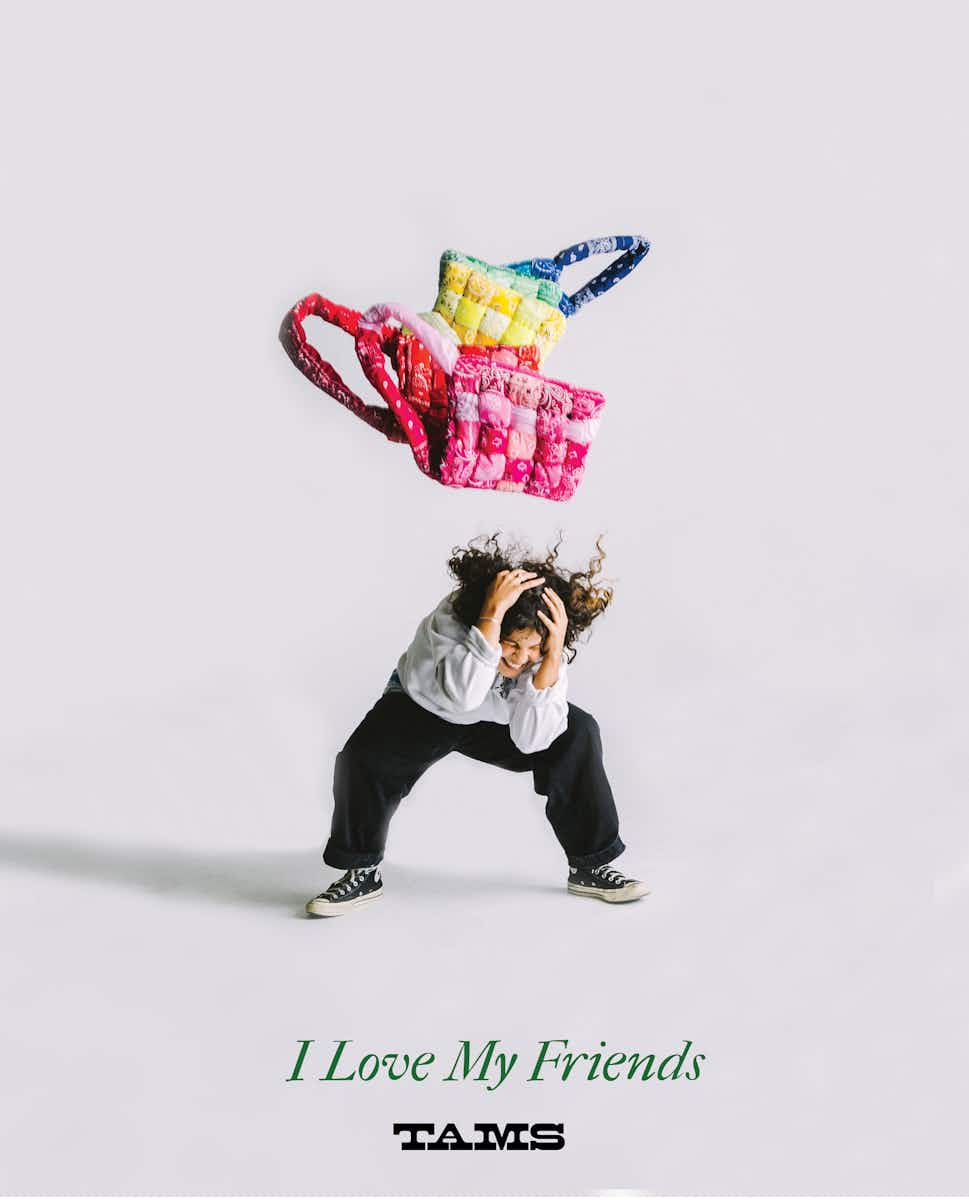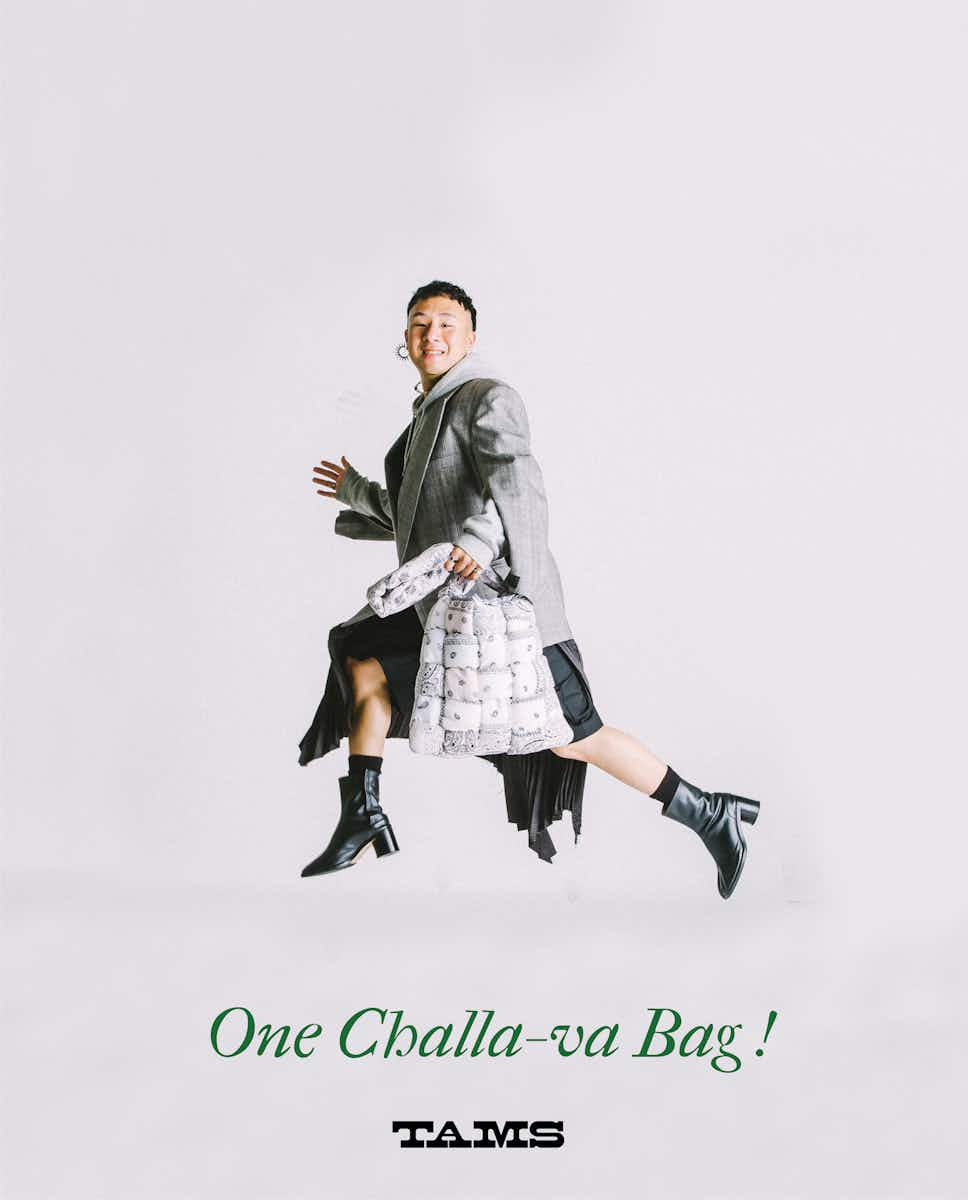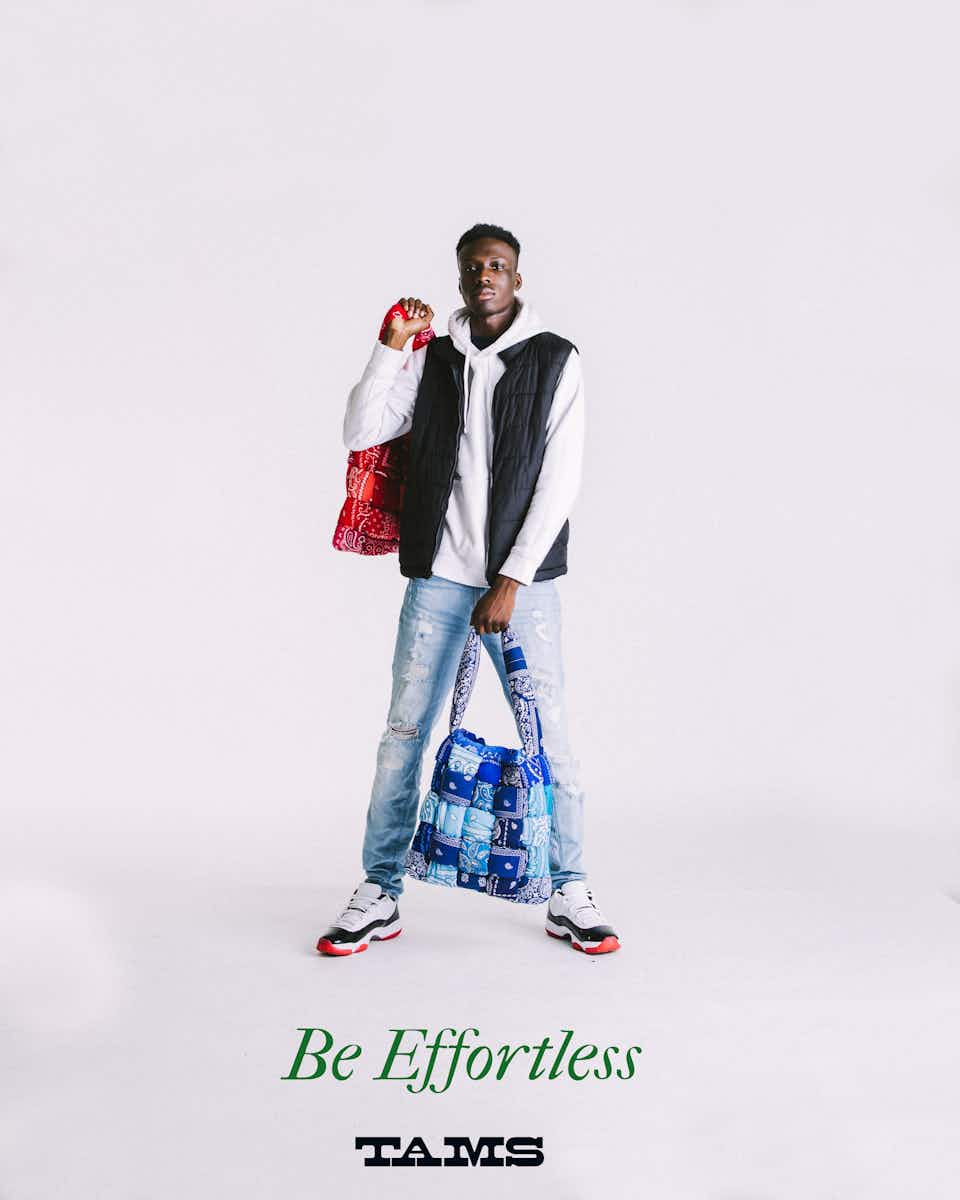 FOUNDER: Tamara Grunberg (26)
LAUNCHED: November 2020

LOCATION: Vancouver, Canada
£££ COSTS: $2,000 CAD

For this week's Side Hustles we've ventured to North America to get a taster of life without restrictions. In the west coast Canadian city of Vancouver lives newly-launched fashion designer Tamara Grunberg. She's still adjusting to life out of lockdown and, when we speak, gives Brits a prediction of life ahead.

​"It's very strange when things kind of go back to normal," she says. ​"You almost feel like you're doing it wrong or you're breaking the rules."
Now, fortunately for Canadians, restaurants and shops have reopened. But it was the limitations during the height of the pandemic that made Grunberg buckle down and start her eponymous bag brand, Tams.
When Covid hit, Grunberg was one year into the life of her start-up modelling agency business, Times. After struggling through most of the pandemic, last month the company was forced to close its doors. The silver lining is that Tams is now her full-time venture, offering the opportunity for growth in a new industry at a time when she needed it most.
After focusing on creating one standout product, The Challah Bag, the 26-year-old is already building a cult following, with fans flocking to her Instagram to request bold, bright and functional bandana bags, less than a year into setting up the brand. Putting her fashion design degree to the test, Grunberg daily spends 12 painstaking hours crafting some of her larger designs. Grunberg also designs with an eco-consciousness – each product is made using deadstock and vintage materials that are all sustainably sourced.
At the root of Tams is the feeling of community. The strapline ​"For my friends, by my friends, I love my friends" is plastered on her website and social media, an indication of the designer's welcoming spirit and approach to inclusivity.
It's demonstrated, too, in her off-the-wall photo campaigns often seen modelled by friends. Nostalgic visual nods to coming-of-age movie 13 Going on 30 and classic kids film Charlie and the Chocolate Factory are all a part of Tams' mission to make you feel good.
"In a time where we're all bummed out, I just thought that it could bring us some joy!" she says with a smile.

Below, find out how Tams went from a pipedream to a booming reality in just four months.


Why did you start Tams?
I've been a creative kid since I was, like, four. I remember making dresses out of toilet paper for my Barbies! For me, fashion is more than just a cool outfit – it's about how it makes us feel. The pandemic really allowed me to sit down and ask: how can I make the best out of a really bad situation?
How do you stand out?
I didn't want to be someone who was just recreating a trend and then putting my name on it. It just seems very wasteful when there's already so much waste out there.
To start off I thought: I don't need a lot. I just need one single product that is going to be unique – something that's going to be exciting for me to create and will be a signature of Tams. I've seen woven and puff bags, but not many. And I think that's why I was able to find a little success because what I'm creating is a bit different.
How would you describe Tams to somebody who hasn't seen it before?
Tams is really about community care and spreading joy through the pieces of clothing and the advertisements I do. What I want right now is for my brand to inspire, spread positivity and to prove that anyone is capable of pursuing their dreams, whatever their interest is.


How has it been navigating and building Tams during the pandemic?
There have been some difficulties! I really had to up my Photoshop game, which I hadn't touched since school. I've had to creatively push myself and think outside the box when it comes to materials because, for a time, sourcing wasn't easy.
At the height of the pandemic all the fabric stores and the places I normally shop at were shut down. So were the thrift stores, which is where I was going to source a lot of my deadstock fabric. So I was stuck for a minute there. Now that restrictions have lifted, I go to a local retailer.
What's a Tams bestseller?
The Challah Bag is a bestseller and then I would say the Bandana Challah bags are probably my most unique pieces. I have a really good friend who works in vintage who sourced all those bandanas for me. Each one is different, so you really are getting a one-of-a-kind when you order that particular style.
How much will a Tams bag set me back?
The large Challah is between $350/​380 (CAD), depending on the material. I realise that's a lot for a bag that isn't a big, big designer bag, but they take about 12 hours to make in total! And then I have a baby Challah, which is more like an evening bag. That one is $150 (CAD). The bandana ones are a bit more expensive because of the sourcing that is behind it, of course.

For those thinking of starting their own brand, was it expensive for you to get started?
I bought a sewing machine, I bought materials. I'd say I spent under $2000, gradually. I didn't spend that all in one trip.
And are you heading for a profit?
I've seen myself turn a profit already and I want to give back to the local communities here in Vancouver or Canada. I think that's really important for someone like me who has the privilege to actually pursue design. I have been thinking about what I can do with my design skills to make a difference, so that's been a lot of raffles and fundraisers and raising money to donate to causes I really believe in.
How do you want Tams to evolve?
I'm hoping to expand more on the identity of Tams. Clothing is the long-term plan, but my focus right now is on the bags. I'm not really in a place where I want to rush into anything too soon. Connecting with my customer is kind of the main goal right now.

More like this