What's the deal with drug laws in Dubai?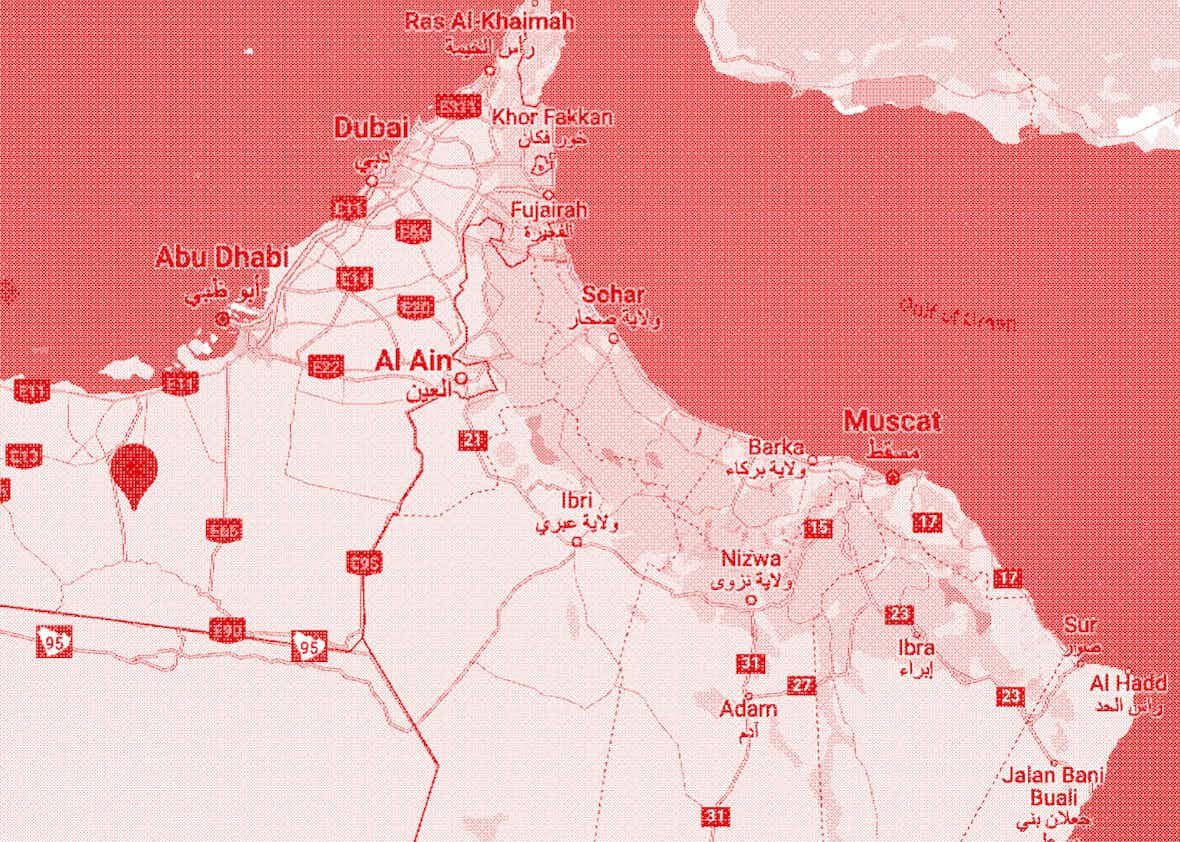 The popular holiday destination has a sticky past when it comes to drug laws. Last year, the UAE announced radical changes – but it's best to keep far outside the police's radar.
When reality TV star and influencer Kaz Crossley transited through Dubai on her way to Thailand last week, she never thought she'd end up spending four days locked in a cell with 30 other women. The 28-year-old, who came third on Love Island in 2018, was detained and quizzed by the police in relation to a drugs investigation. She was later released without charge.
"It was the most terrifying experience of my life," she told a friend, according to The Sun. ​"I was locked up with 30 other women and had no idea why I was there for days – nobody would help me." There was tabloid speculation that her detention was related to an historic video which The Sun On Sunday claimed depicted the influencer ​"snorting [a] suspicious white substance".
Yesterday, Crossley posted a video on Instagram to set the record straight. ​"In 2020, I was in Dubai," she said. ​"I was filmed, it was me in the video, no one forced me to do that. It was a time of my life where I definitely didn't love myself at all. And this is reflected in what I was doing to my body and who I surrounded myself with." She went on to explain that the video was filmed without her consent and maliciously leaked by an ex who wanted to damage her career. ​"It completely destroyed my mental health," she said. ​"I've had to do a lot of healing since then." It's understood that the person who leaked the video was not anyone that the beauty influencer was ever connected to publicly but a relationship she kept private.
It's good that this is all water under the bridge now for Crossley, because the UAE has plenty of previous incidents when it comes to dealing with foreigners who fall foul of their harsh drug laws. ​"The UAE prohibits a range of different substances from CBD oil to pharmaceuticals but the primary difference is with police, law enforcement procedures and the judicial system," Radha Stirling, CEO of charity Detained in Dubai, told THE FACE. ​"A mere allegation is sufficient evidence to prosecute."

Simply having drugs in your system is illegal in the United Arab Emirates (UAE), rather than just possessing them. And some over-the-counter medication here, like codeine, is illegal there. ​"British nationals have been arrested for possession of drugs ​'in their bloodstream' even when the drug has been legally consumed abroad," Stirling says.
Historically, a number of British tourists have been imprisoned for even accidentally possessing drugs when they arrived in Dubai. Cat Le-Huy, 31, was arrested at Dubai International Airport in 2008 after customs officials scraped dust out of the bottom of his bag and said it contained a 0.06g speck of hash – that's an amount that is lighter than a grain of salt. He was later released without charge – after two months.
Keith Brown, a 43-year-old youth worker, was sentenced to four years in prison in 2012 when he was arrested with a microscopic amount (0.003g) of cannabis stuck to the bottom of his shoe. In 2007, drum ​'n' bass legend Grooverider was sentenced to four years in prison in Dubai after customs found 2.16g of weed he forgot he had on him. Ten months into his sentence, he was pardoned by the Dubai royal family.

Last year, however, the UAE announced radical reforms to their draconian drug laws. They reduced minimum sentences, vowed they would provide some leniency for people caught in possession for the first time and said they would, in some cases, focus on drug rehabilitation over punishment.

People found to be inadvertently breaking the law – possessing traces of weed stuck to their clothes, for instance – would no longer receive a mandatory four-year sentence. ​"While Dubai has decreased minimum sentencing for drug possession cases, the punishment is still up to the court's discretion," Stirling notes, reinforcing the idea that you have to be very careful when visiting the UAE if you're a casual drug user.
In 2021, Billy Hood, a 24-year-old football coach from London, was sentenced to a staggering 25 years in prison after being caught with four small bottles of CBD vape juice. Upon appeal, the sentence was reduced to 10 years. Last year, he claimed he was ​"violently attacked" by prison staff.
There have also been instances where authorities in the UAE have been accused of intimidation and abusive behaviour. ​"Local authorities are rewarded for drug-related arrests and convictions, and those who fall foul will end up in prisons notorious for human rights abuses and torture," Stirling says.

In 2013, three British men – Grant Cameron and Suneet Jeerh, both 25, and Karl Williams, 26 – say they were ​"tortured" after they were caught with synthetic cannabis on holiday in Dubai. ​"For 45 minutes they were tasered, beaten around the head and handcuffed," Cameron's mum told the Press Association. ​"They had guns held to their heads." After they received four-year sentences, the torture allegations were raised by the then prime minister, David Cameron, during a state visit to the UAE. Months later, they were pardoned under a Ramadan amnesty.
The UAE has worked hard to brand itself as a tourist destination with enough huge shopping centres, hotels and air-conditioned airport terminals to drive a long stream of Western tourists in. While they seem to be updating antiquated laws surrounding possessing traces of drugs, having drugs in your bloodstream and drinking alcohol, it's still somewhere you want to make sure you remain firmly outside the radar of the police.

More like this