Meet the chang­ing face of horse racing
Fri­day night at Bath Race­course. A pair of women clad in sum­mer dress­es tot­ter past secu­ri­ty arm-in-arm. Bare-ankled boys in blaz­ers watch them sur­rep­ti­tious­ly over the brims of their plas­tic beer cups. The flap and crack­le of news­pa­pers sounds as the weath­ered, flat-capped faces of sea­soned race-goers check the run­ners in The Rac­ing Post. A cheer goes up at the entrance as a stag-do walks in, the groom wear­ing trousers that make him look like he's rid­ing a lep­rechaun. The bald­ing stew­ard waves them off jovial­ly in a thick Bris­to­lian accent. Up in the box­es, there's laugh­ter from the own­ers wait­ing to watch their hors­es run.

The race­course is packed with pun­ters from across the social spec­trum. But while the love of the so-called ​"sport of kings" might be a great equalis­er, the indus­try itself hasn't been the most lev­el play­ing field. Two years ago a study by Oxford Brookes Uni­ver­si­ty found that many women work­ing in the sport report­ed feel­ing patro­n­ised and unwel­come in the old boys' net­work that is British Rac­ing. Oth­ers talked of bul­ly­ing and sex­ist behav­iour on yards (as rac­ing sta­bles are known in the indus­try), fre­quent­ly writ­ten off as ​"ban­ter cul­ture". One of the main com­plaints, how­ev­er, revolved around lack of oppor­tu­ni­ty – women not being tak­en seri­ous­ly and denied both rides and pro­mo­tions on the grounds of gender.
With thou­sands of pounds in win­nings at stake, it's easy to under­stand their griev­ances. The rich­est prize in UK flat rac­ing is The Der­by, with a pot of £1,625,000 for a race last­ing just over two and a half min­utes. In jump rac­ing, where dis­tances are fur­ther and the risk of injury high­er, prize mon­ey is, iron­i­cal­ly low­er – even the Grand Nation­al offers a total pot of £1 mil­lion. Jock­eys take a cut of those win­nings, rang­ing from sev­en to nine per cent. Top jock­eys will ride thou­sands of win­ners over the course of their career, often result­ing in an impres­sive income. The leg­endary Frankie Det­tori has rid­den over 3000 win­ners, earn­ing him an esti­mat­ed £2 mil­lion a year and an over­all net wealth of some £14 million.



But 2019 is a dif­fer­ent sto­ry. Cur­rent­ly women out­num­ber men enter­ing the rac­ing indus­try at a ratio of near­ly 70:30. Of course, not all of these women will become jock­eys. There are a vari­ety of career paths in rac­ing, includ­ing becom­ing train­ers, grooms, sec­re­taries, judges, stud man­agers, stew­ards and starters. But for many attend­ing one of the two rac­ing schools in the UK in Don­cast­er and New­mar­ket, a career as a jock­ey is the ambi­tion, mean­ing that num­bers are grow­ing. Here at Bath, in the first race, five of the sev­en­teen run­ners have a female jock­ey onboard – two of them place in the top three finishers.
One of them is Sophie Ral­ston, who made head­lines ear­li­er this year when she pub­licly addressed her lack of oppor­tu­ni­ty to ride as a jock­ey. ​"In Sep­tem­ber I turned 26, so I couldn't ride as an appren­tice any­more," she says. In rac­ing, trainee flat jock­eys are known as appren­tices, and are giv­en a weight allowance when they ride in races against pro­fes­sion­al jock­eys in order to com­pen­sate for a lack of expe­ri­ence and to ensure they still get rides off train­ers. ​"I'd won the Appren­tice Train­ing Series ear­li­er that year – a group of races for specif­i­cal­ly for trainee jock­eys – which had giv­en my career a real boost, but then when I went pro­fes­sion­al." This devel­op­ment is sig­nif­i­cant. Appren­tices are giv­en a 7lb weight allowance at the begin­ning of their careers, a move designed to pro­vide an advan­tage to their horse in return for the poten­tial dis­ad­van­tage of hav­ing a rel­a­tive­ly inex­pe­ri­enced jock­ey on board. The allowance decreas­es with the num­ber of wins a jock­ey achieves, but at the start of their career, a jock­ey could weigh in at sev­en-and-a-half stone instead of the eight stone min­i­mum thanks to their claim.

A sev­en-pound claim makes appren­tice rid­ers attrac­tive to train­ers, so with­out it, a new­ly pro­fes­sion­al jock­ey can strug­gle. ​"I sud­den­ly hit a flat spot when I went pro­fes­sion­al," says Ral­ston. ​"So I came up with the idea of writ­ing an open let­ter to The Rac­ing Post to direct­ly ask train­ers for rides." This con­sti­tut­ed a risk – most jock­eys will go through a slow peri­od dur­ing their career in which they won't be offered many rides by train­ers, for exam­ple when com­ing back from injury or going free­lance. Open­ly talk­ing about it was set to raise eye­brows. ​"It was a risk," she admits, ​"but it worked. Now I've had a real­ly good start to the sea­son with five wins. I've nev­er clocked up so many ear­ly on."
Clear­ly things are chang­ing as women carve out their own iden­ti­ty with­in rac­ing. Much of it is based on a cama­raderie built in the weigh­ing room and chang­ing rooms. Not so long ago, the lat­ter would be large­ly emp­ty save for one or two women slip­ping into their rac­ing silks in silence. Indeed, jump jock­ey Lizzie Kel­ly has talked about how bor­ing it can be for a woman, she her­self pre­fer­ring to wait in the men's chang­ing room rather than sit alone.
Now, though, ​"I've mas­sive­ly seen the dif­fer­ence in the num­ber of women who would be in the weigh­ing room with me," says Hay­ley Turn­er, the 36-year-old com­mon­ly held to be the best female jock­ey of all time. ​"Before it was usu­al­ly emp­ty… Today, it's a fun place to be."

"I can't remem­ber the last time I was the only woman in there," agrees Josephine Gor­don, affec­tion­ate­ly known in the indus­try as JoGo. Not only a Group One-win­ning jock­ey – the most pres­ti­gious lev­el of race – Gor­don also gained the cov­et­ed Cham­pi­on Appren­tice title in 2016, a vic­to­ry which secures any jockey's rep­u­ta­tion in the indus­try. She's only the third women to ever claim that title, with Turn­er being one of the oth­er two.

"Hay­ley was the trail­blaz­er – she start­ed it off for us girls," she says. ​"She was my idol, and my dream was always to race against her. We get on real­ly well now. I know that if I ever need­ed advice or help, she'd be there."
Turn­er explains that she nev­er had the ben­e­fit of a men­tor. ​"Peo­ple always ask if I had a favourite jock­ey, but there were no girls I admired mas­sive­ly. So help­ing the girls rid­ing now is impor­tant to me."
But while the com­mu­ni­ty are will­ing to help each oth­er, they all share the belief that women shouldn't receive spe­cial allowances and are vocal about want­i­ng recog­ni­tion on their own terms. It's a fine line to tread, as proved by the pop­u­lar­i­ty of ini­tia­tives like The Silk Series, a £150,000 race series for female jock­eys across 15 British racecourses.
"I think we should be proud we can have girls' com­pe­ti­tions because there's so many of us now," says Sophie Ral­ston. ​"I'd love to win it too – there's £20,000 to the win­ner!" she laughs. When you con­sid­er that the aver­age salary for a jock­ey is £26,000, her hunger to win is understandable.
Equal­ly, dis­cus­sions over intro­duc­ing a quo­ta sys­tem to ensure the num­ber of female jock­eys in each race have been less well-received. In fact, each of the women I speak to vehe­ment­ly oppose it. ​"If women want to get into rac­ing, there's plen­ty of help. It's quite acces­si­ble now," says Turn­er. ​"But they shouldn't just get rides for being women. You've got to be good enough as well. Rid­ing is dan­ger­ous, so think of the safe­ty ele­ment. You can't just allow women in for the sake of numbers."
In fact, the lev­el of sac­ri­fice is the same regard­less of gen­der. Race rid­ers have to work 13 out of 14 days over a two week peri­od, a neces­si­ty not only because of the full-time nature of car­ing for ani­mals, but also the short­age of sta­ble staff. On work days, they're expect­ed to be on the yard for 6.30am to start muck­ing out sta­bles, as well as groom­ing, feed­ing and exer­cis­ing a min­i­mum of three hors­es all before lunch. What's more, it's phys­i­cal­ly gru­elling work. All jock­eys must have a licence to ensure they have suf­fi­cient skill, knowl­edge and fit­ness to race. But to receive their licence, they must pass a high-inten­si­ty fit­ness test at the rac­ing school which com­pris­es achiev­ing at least a lev­el 13 on the bleep test, and hold a series of posi­tions. These include bal­anc­ing in a squat on wob­ble cush­ions for at least 90 sec­onds, main­tain­ing a low­ered press-up posi­tion for a min­i­mum of a minute and hold­ing a plank for at least three min­utes. Only three jock­eys in his­to­ry have ever achieved 100 per cent.

And aside from fit­ness, there's also the need for a high pain thresh­old. Case in point: Har­ri­et Tuck­er. The 23-year-old jock­ey rode Pacha du Pold­er to vic­to­ry in the Fox­hunter Chal­lenge Cup at last year's Chel­tenham Fes­ti­val, the jump­ing equiv­a­lent to Roy­al Ascot.
"We were com­ing from four fur­longs out going down the hill," recalls Tuck­er. ​"I start­ed push­ing him for­ward to jump the last, and as I came over my shoul­der dis­lo­cat­ed. I could feel the ball of my bone rolling around in my arm. Nor­mal­ly I would have stopped rid­ing, but the adren­a­line kicked in so I just kept dri­ving with­out my whip. I remem­ber look­ing across at [rival jock­ey] Sam [Davies-Thomas] and think­ing: ​'He can't beat me!' So I just kept scream­ing and push­ing and praying."
Tuck­er pushed to fin­ish line using ​"hands and heels", a method used by trainee jock­eys to encour­age a horse to ride faster that uses only your hands to dri­ve the horse for­ward and heels to kick on. Most impor­tant­ly this fin­ish doesn't use a whip – a key tool for any jock­ey want­i­ng to encour­age a horse to run on when it's start­ing to run out of steam. Hands and heels fin­ish­es are, quite sim­ply, exhaust­ing. Imag­ine crouch­ing in a squat, star­ing at the ceil­ing, click­ing your heels togeth­er and pump­ing your arms up and down – all while hav­ing a dis­lo­cat­ed shoul­der and try­ing to win a high-pro­file race.
Tuck­er won, with Davies-Thomas in sec­ond place.

After that #Hardy­Har­ri­et start­ed trend­ing Twit­ter. Sto­ic to the end, Tuck­er shrugs at the acco­lade. ​"It's just in my head not to be weak. To be that stronger per­son. I didn't want to be weak so I told myself to get on with it. All jock­eys are tough. You've got to be in this game. No pain, no gain," she smiles.
Despite the jour­nal­is­ti­cal­ly-juicy nar­ra­tive, it's a sto­ry that flew under the radar in the media. ​"All of a sud­den, peo­ple were say­ing I should have been up for BBC Sports Per­son­al­i­ty of the Year and there should have been more cov­er­age of it."
But for female jock­eys, media atten­tion is a dou­ble-edged sword.
"There was a fea­ture the oth­er day on The Top Ten Female jock­eys and how many win­ners we had rid­den in our careers," notes Josephine Gor­don. ​"Why are we still get­ting com­pared and pushed against each oth­er when we're tak­ing on the boys as well? I remem­ber when I start­ed doing well, they made a big thing out a rival­ry between me and Hay­ley, and there's not at all. When one of the girls has a win­ner, we all cheer."
While female jock­eys might be sup­port­ive of each oth­er, pun­ters are a dif­fer­ent breed. Dur­ing our inter­view, JoGo pulls out her phone to show the count­less abu­sive mes­sages she receives on social media. They are almost exclu­sive­ly from men.
"I woke up to one real­ly nasty one this morn­ing," she says, open­ing it up for us to read. ​"He's actu­al­ly sent me a few." The text is as sad­ly pre­dictable as it is shock­ing: ​"u r a use­less cunt with no future in d game. U will end up suckin cock to pay da rent."
When I ask whether she reports them, Gor­don shrugs. ​"There's no point. Major­i­ty of the time I just ignore it and don't reply. But some­times when I'm in a real­ly bad mood, I will just have a lit­tle nig­gle back just to get the anger out. But very rarely. You have to be hard­ened to it in this game."
This kind of abuse appears across both flat and jump racing.
"When I rode Mon­sieur Gibral­tor at Ascot, one punter was root­ing for me the whole way. Then once I was unseat­ed [the term for being thrown from a horse], he said he hoped that I snap my neck and die," says Tuck­er with an incred­u­lous laugh. ​"I was angry at the time. But if they want to mes­sage me absolute rub­bish, they can crack on. It's their time they are wast­ing, not mine."
Both Gor­don and Tuck­er, how­ev­er, are quick to point out that abuse affects jock­eys regard­less of gen­der. ​"The boys prob­a­bly get it even worse," thinks Gordon.
"It's the type of thing which would affect your men­tal health if you got quite a lot of it," adds Tuck­er. ​"But to be hon­est, jock­eys do get abuse all the time."
"Most of the time us girls laugh about it togeth­er," con­cludes Gor­don, with a smile. Tuck­er grins and agrees that it takes more than a few hideous male trolls to take down a tough, fit jockey.
"I spoke to one of my friends and she was like: ​'Oh yeah! I got a mes­sage off him the oth­er day.' It's like a club!"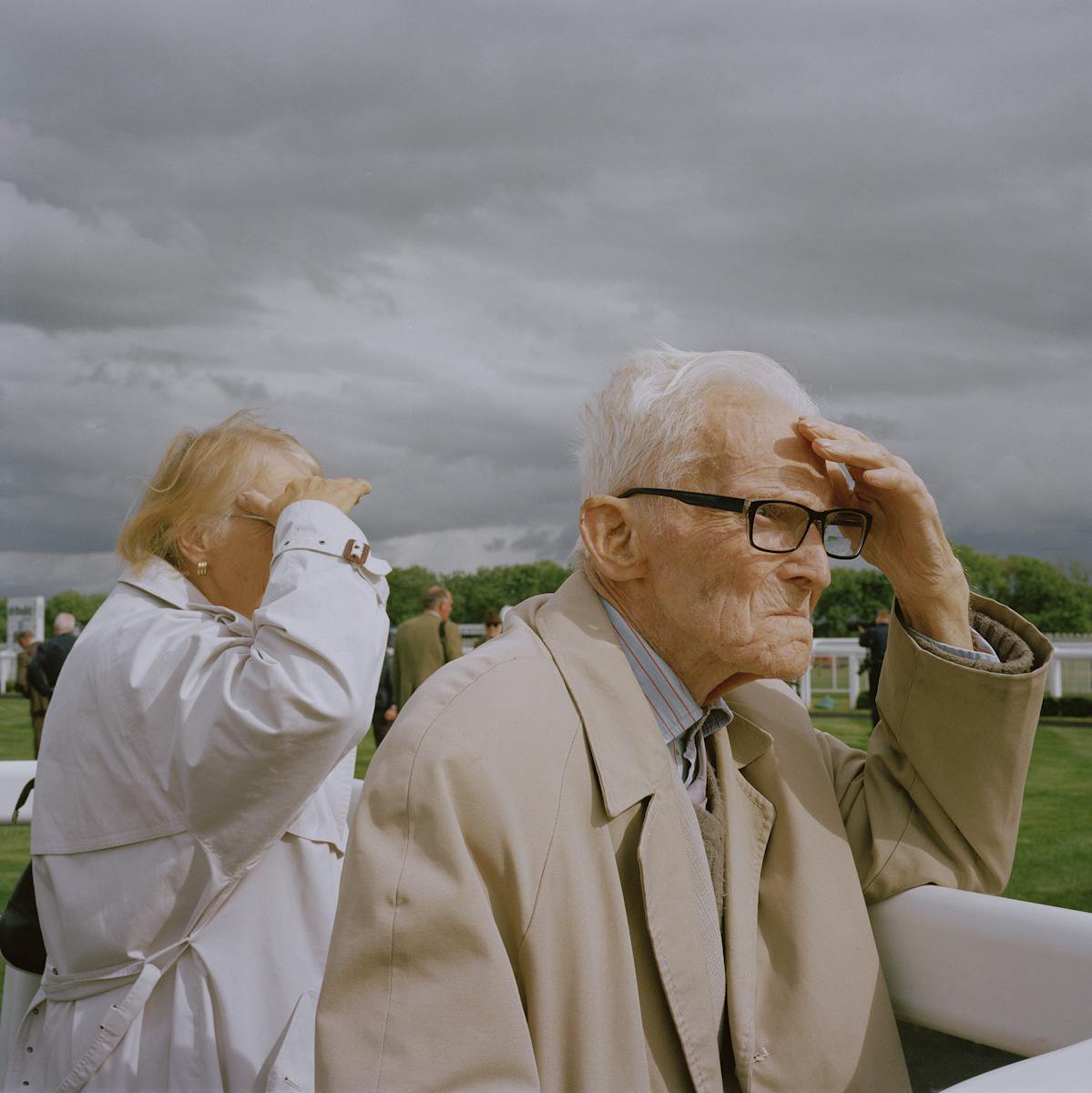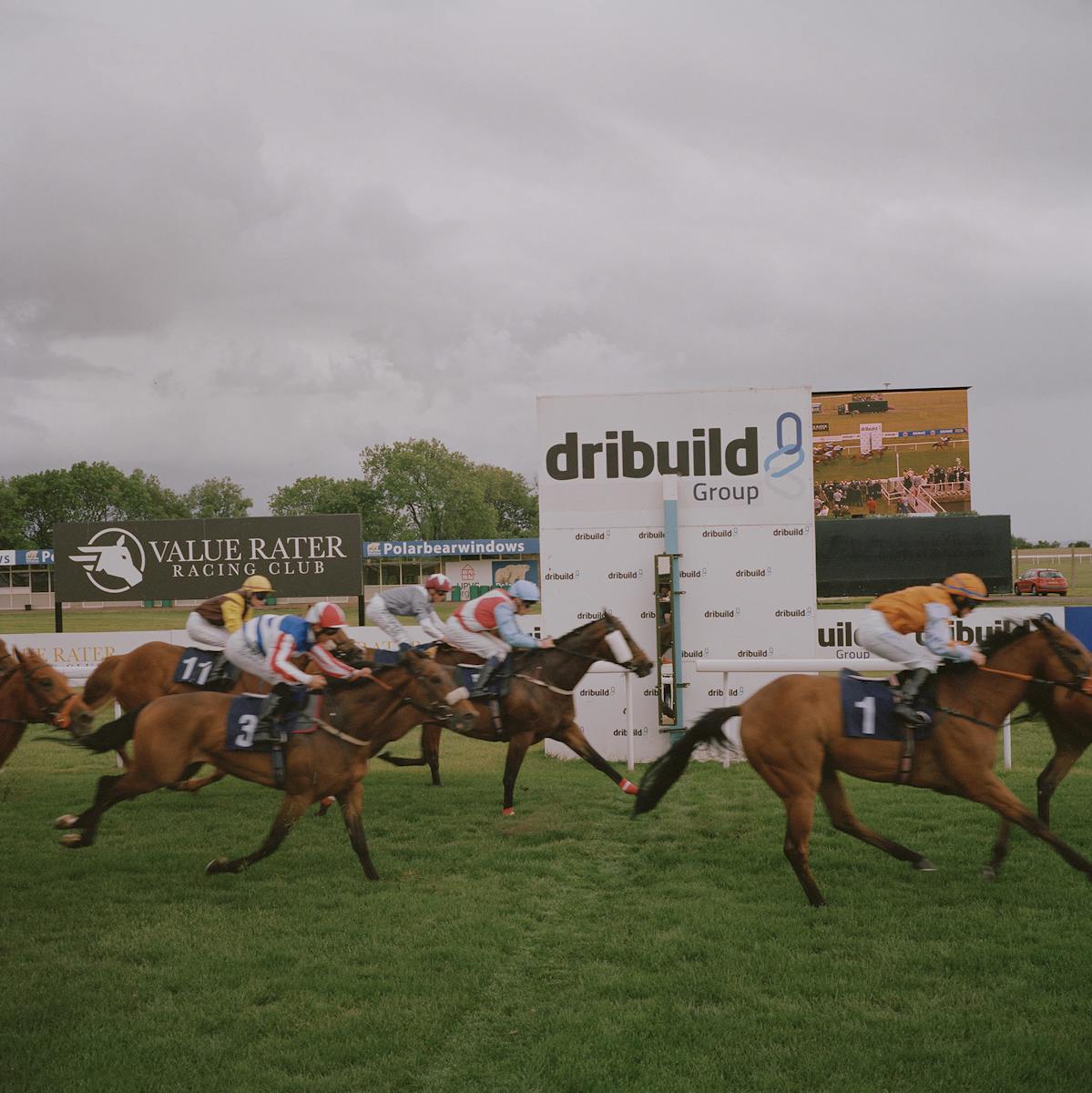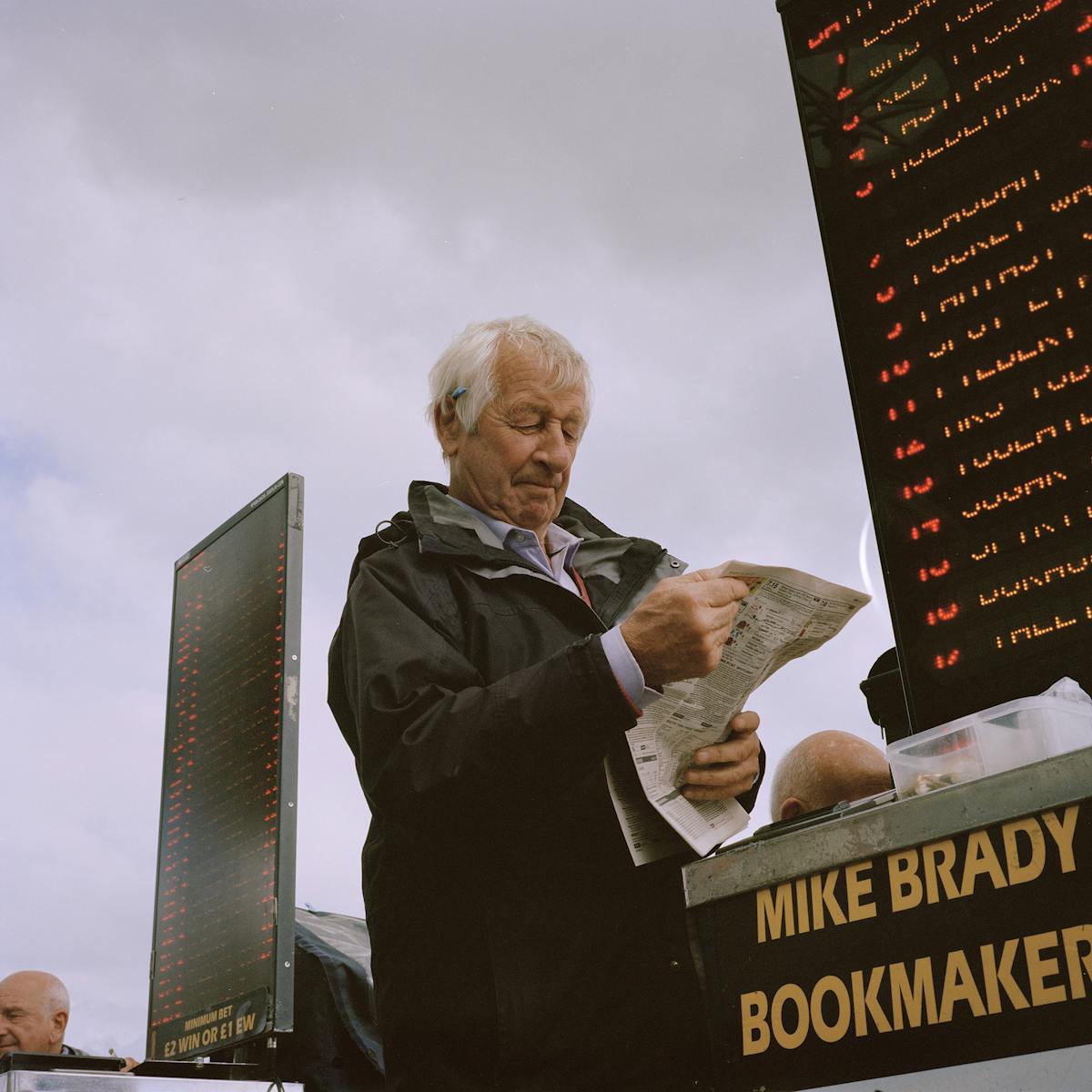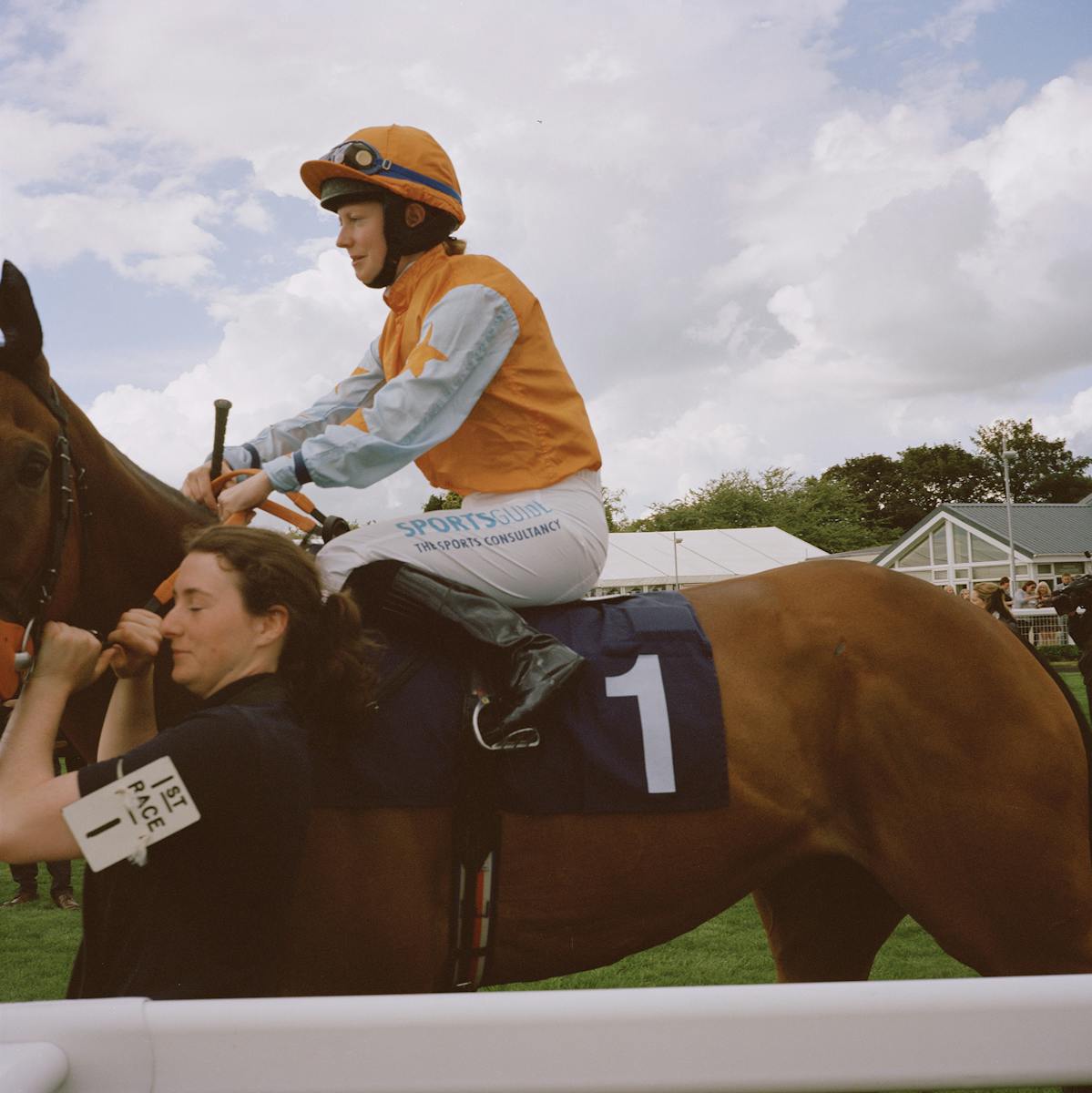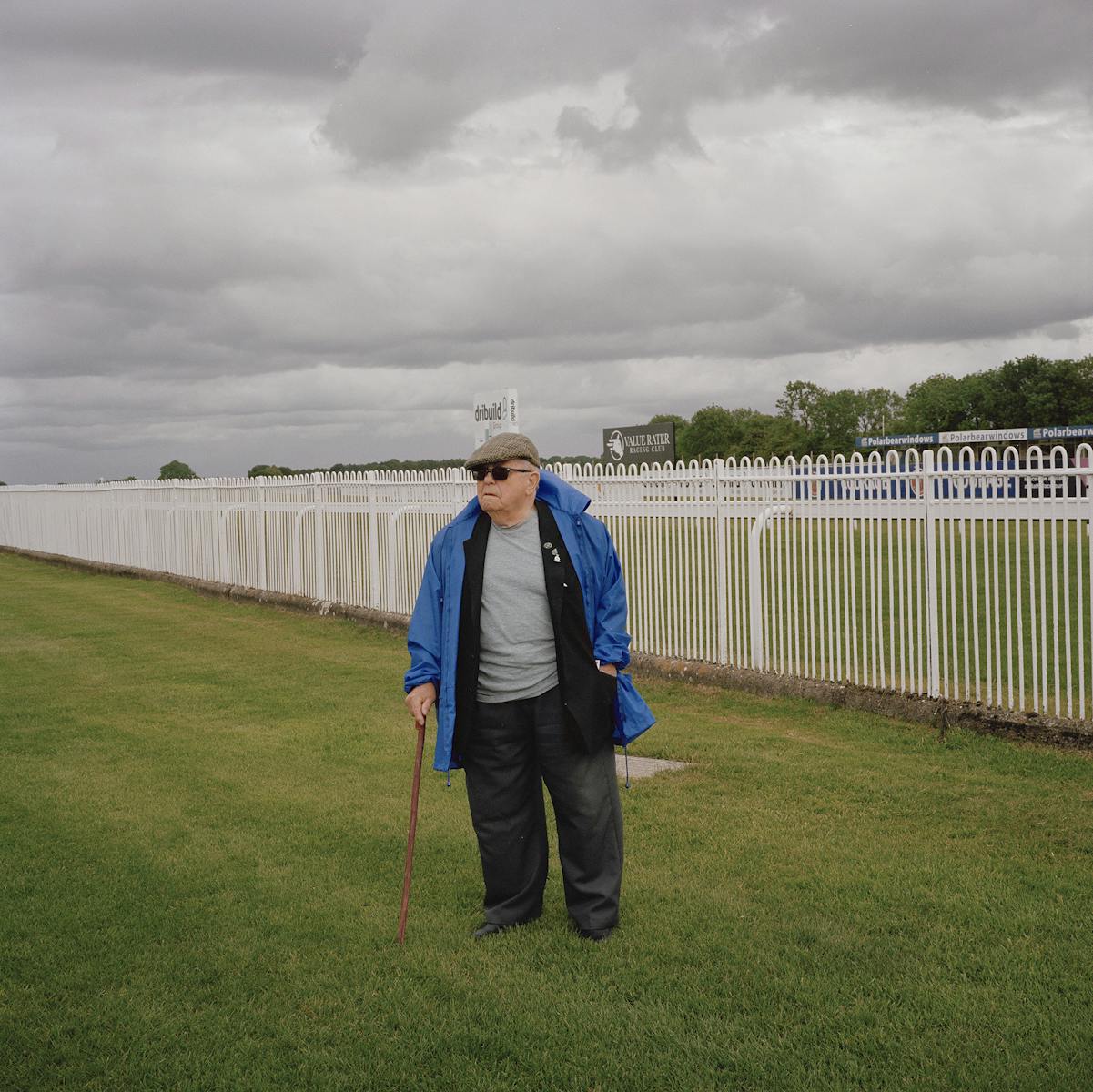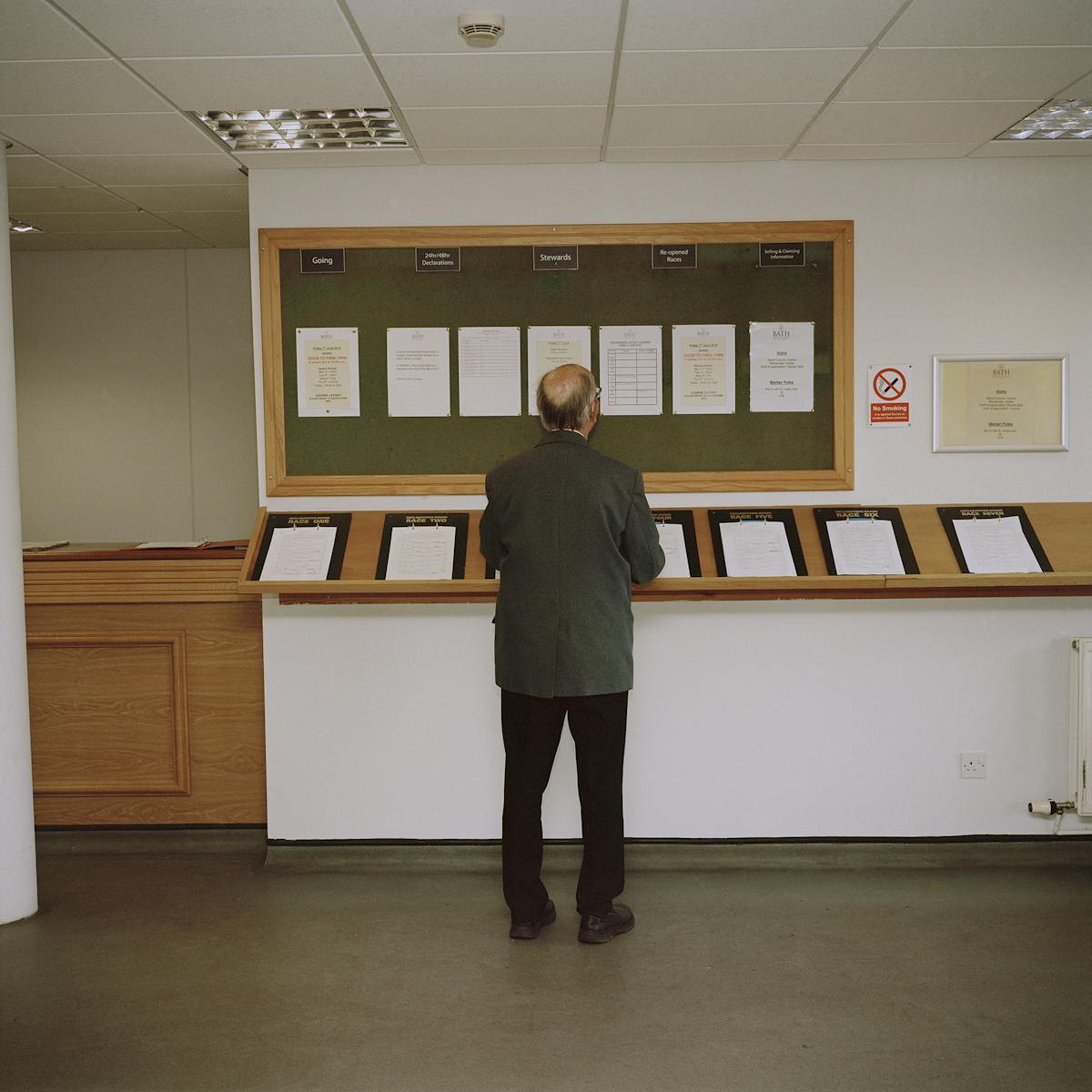 RACING EXPLAINED: A GLOSSARY
Allowance, the weight con­ces­sion inex­pe­ri­enced rid­ers are giv­en to compensate
All-weath­er Track (AWT), an arti­fi­cial rac­ing sur­face which allows for rac­ing through­out the year
Appren­tice, a trainee jock­ey con­nect­ed to the sta­ble of a licensed trainer
Appren­tice Train­ing Series, a series of races for flat trainee jock­eys who have rid­den less than 20 winners
Ascot, a British racecourse
Cham­pi­on Appren­tice, the annu­al title award­ed to the appren­tice jock­ey who rides the most wins in a season
Chel­tenham Fes­ti­val, the pre­mier meet­ing at the home of jump racing
Clas­sics, a group of his­toric major races for three-year-old hors­es in the flat sea­son, includ­ing The Derby
Colours, the jack­et worn by a jock­ey to rep­re­sent an owner
Con­di­tion­al jock­ey, a jump jock­ey aged under 26. Per­mit­ted to car­ry less weight to allow for inexperience
Colt, a young male horse
Draw, the posi­tion a horse is allo­cat­ed in the start­ing stalls
DNF, short for Did Not Finish
Fil­ly, a young female horse up to the age of four
Fur­long, met­ric in rac­ing which equates to 220 yards
Geld­ing, a cas­trat­ed male horse
Green, used to describe an inex­pe­ri­enced horse
Group One, the high­est lev­el of race
Hand­i­cap, a race in which a horse each car­ries a dif­fer­ent weight to even out their chances
Hands and Heels, a race in which a jock­ey encour­ages the horse with­out the use of a whip
Licence, the per­mit need­ed to take part in any aspect racing
List­ed, a class of race just below a Group of grad­ed quality
Place, to fin­ish in the top four posi­tions in a race
Push, ride a horse to go faster
Pulled-up, when a horse drops out of a race and does not finish
Nation­al Hunt, jump racing
Race­card, the pro­gramme of races for the day
Rac­ing Post, British dai­ly rac­ing newspaper
Ride a fin­ish, to push the horse for­wards at the end of a race
Roy­al Ascot, a week of spe­cial races at Ascot Race­course attend­ed by the Queen
Start­ing stalls, a mobile machine from which hors­es emerge to ensure a fair start
Silks, the rac­ing colours worn by jockeys
Trip, the dis­tance of a race
Unseat­ed, when a jock­ey falls from a horse
Weigh­ing Room, the place where jock­eys are weighed to check they are car­ry­ing the cor­rect weight both before and after a race
Yard, name for a group of stables
QIP­CO British Cham­pi­ons Series show­cas­es the finest flat rac­ing, with eight Series races tak­ing place dur­ing Roy­al Ascot this week. For more infor­ma­tion, go to britishcham​pi​onsseries​.com
---