Editor's letter: spring 2023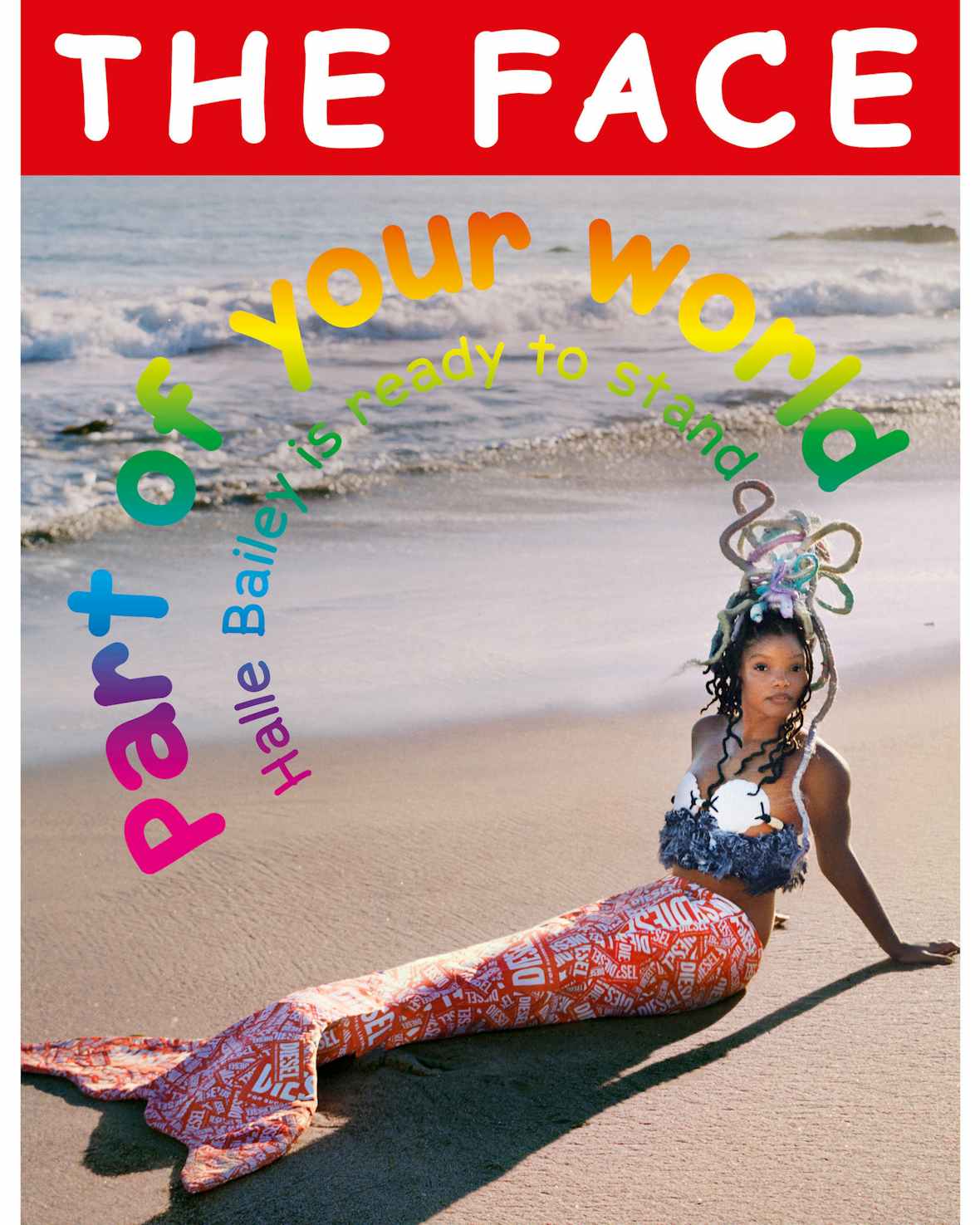 Editor Matthew Whitehouse on THE FACE's latest cover star, Halle Bailey.

Taken from the new print issue of THE FACE. Get your copy here.

There's a lot to be said for the way the world shapes our characters. It could be our upbringings, our friends, the places in which we were born or live. Each can have a profound effect on who we are and the decisions we make in life. Even if we don't realise it for many years.

The same is true, of course, with what we see on screen. Like millions of little girls across the world, Halle Bailey grew up watching the 1989 animation The Little Mermaid. And like millions of little girls across the world, the Ariel she saw – with big blue eyes, straight, scarlet hair and white skin – didn't look like her.

Which is why she was surprised to receive a call from Disney, asking her to audition for their live-action remake. ​"Huh? Me? Why would they ask me?"

Four years on and Halle is The Little Mermaid. Not just because it says so on the call sheet. But because of the way those millions of little girls have already taken her into their hearts, willing her to be so. As FACE Features Editor Olive Pometsey puts it in her brilliant profile of the Grammy-nominated musician-turned-actor, ​"within hours of the teaser drop, TikTok was flooded with children reacting to the first glimpse of Halle as Ariel, grinning as they gasped, pointed at the TV and yelled: ​'She's Black like me!'"

We don't yet know the way in which the film, which is out in May, will shape generations of kids who watch it. But we do know that it will show them a world that they are, indubitably, part of. One in which they can be any character they choose.
Isn't it neat?

Matthew Whitehouse, Editor
London, February 2023


More like this