100% Baby Blue: techno's trans-Madonna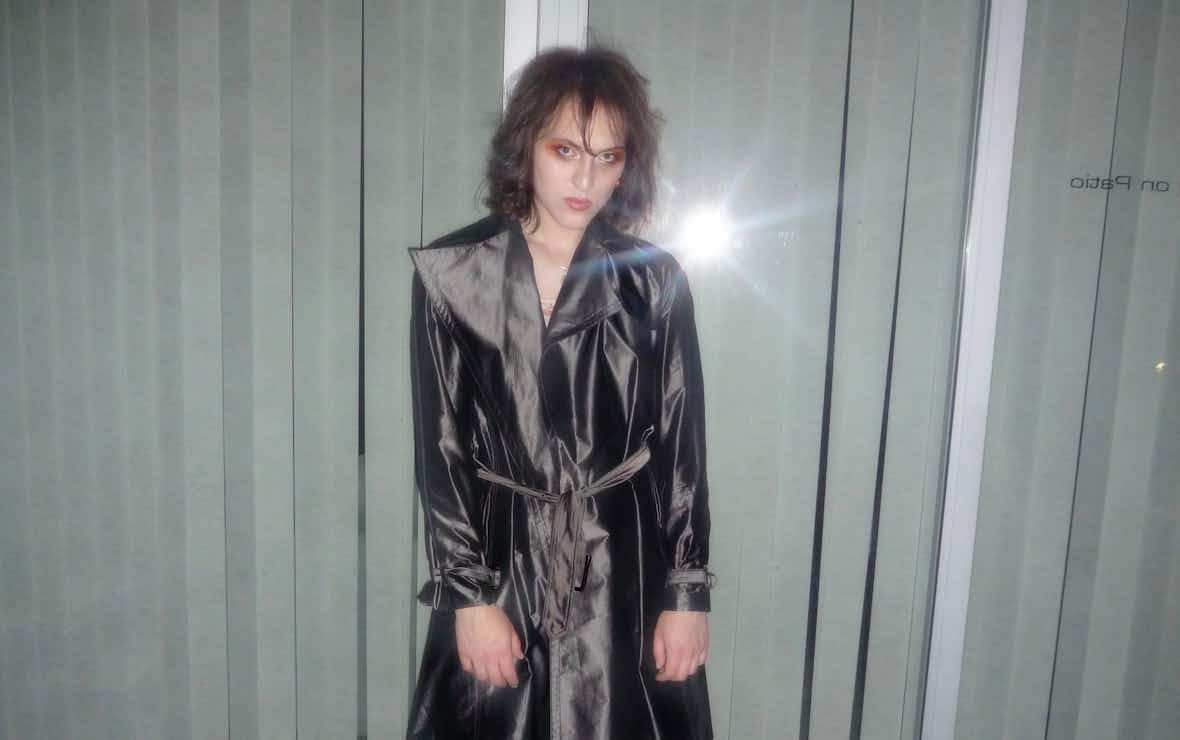 The radically-minded artist has written a eulogy to her former self.
Baby Blue is loosely but fondly known in the electronic underground as ​"techno's trans Madonna" after her Madonna edit became a staple in sets by producers like Evian Christ, Houston-based Björk collaborator Rabit and True Panther's Lauren Auder. Now, she is readying to export her brand of poppy industrial techno worldwide. Her debut album, Death of Euphoria, is released 7 June via Ascetic House. Then she'll drop into Berghain for a set on 18 July.
Baby Blue grew up on a military base in Canada and, after coming out as transgender – she states she is just one year old – has been raising funds for her facial feminisation surgery through her music and forthcoming European tour. Her music is heavy, sometimes melancholic, and thrusting. She calls it a eulogy to her former life, and through it she explores themes of coming to terms with gender dysphoria and relationships with shitty men.
Fall under the spell of Baby Blue and listen to her exclusive mix for The Face below.
10%: Where were you born, where were you raised and where are you now based?
I was born on the astral plane, I resided in the heavenly dimensions alongside the other 72 angels and then I fell to earth, forgot who I was and ended up in what we call the material plane – Vancouver.
20%: At what point did you realise you'd be able to do what you love for a living?
When I became myself for the first time and took control of my life. Everything came together.
30%: What's a piece of advice that changed your life?
"I'm gonna suspend my senses, I'm gonna delay my pleasure, I'm gonna close my body now /​I'm gonna break the cycle, I'm gonna shake up the system, I'm gonna destroy my ego. I'm gonna close my body now" – Madonna, Die Another Day.
40%: What kind of emotions and experiences are influencing your work?
My debut album Death of Euphoria is the eulogy I wrote to my former life. I went through such immense pain and mental suffering due to gender dysphoria and even after that journey, it took me a while to align myself. I got myself involved in situations that tore my soul apart from being involved with toxic men who were unable to accept their desire for me, and other kinds of low-vibrational people in my life.
50%: What can you tell us about your new project?
I think this is one of the most important albums of the year 2019 because it transcends something past my solipsistic self and ego. This is about bringing a voice to real emotional experiences and trauma through sound and changing perceptions of trans females and invoking an Aquarian revolution.
60%: Break down your typical day at work…
My day begins with meditating to my archangels, then I do my make-up and then I get on the phone with my team and we all yell at each other and cry laugh, and discuss plans on how we are going to help others and be a source of sharing the light in a time of darkness. When I hear the whispers of my favourite archangel, that's when I begin to work on my music.
70%: What can artists do to help save the world?
Artists need to start thinking about global consciousness, and if they are seeking fame or power, it should be coming from a place of leaving behind something iconic, legendary and inspiring to others and if you are a part of bringing visibility to a new kind of age, you have a responsibility to speak up.
80%: Who would you most like to see on the cover of The Face?
Madame X.
90%: You rule the world for a day. What went down?
Well as a Scorpio female, I've been preparing for this question all my life. I would make sure that on every screen, you see Baby Blue's face and are charmed to protect trans lives, love yourself and protect the divine femme. All social media would be down for 24 hours and we would have to have mandatory meditations on the streets…
100%: Love, Like, Hate?
Love Baby Blue, Like Baby Blue, Hate Baby Blue.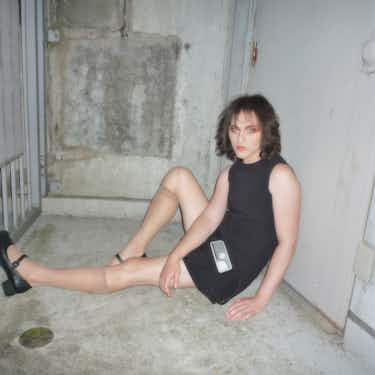 Listen now:

BABY BLUE THE FACE MIX
The Face Mix tracklisting
Oli XL – Cygnostik
Club Kelly – Hiway
Ambien Baby – El Kash
Shadowax – A и Б (Пьянству бойс cover)
Mr. Oizo – Inside The Kidney Machine
Peacefield – Teknolagik
Vladimir Dubyshkin – Rooyggbiv
Stenny – Frail Better (Bent Mix)
Schacke – Кислотный пипл (Kisloty People)
Kylie Minogue – 2 Hearts (Gaetan Remix)
Madonna – Die Another Day

Adam Beyer – Untitled
Baby Blue – Collapsed
Shygirl – Want More
Schacke – Trained To The Floor
Dave Clarke – Gonk
Madonna – Sky Fits Heaven (Sasha Remix)
Terence Fixmer – Electrostatic
Rabit – Phlegm Wolves (Lotic x Selena Gomez)

More like this