100% Haich Ber Na: the do-it-all artist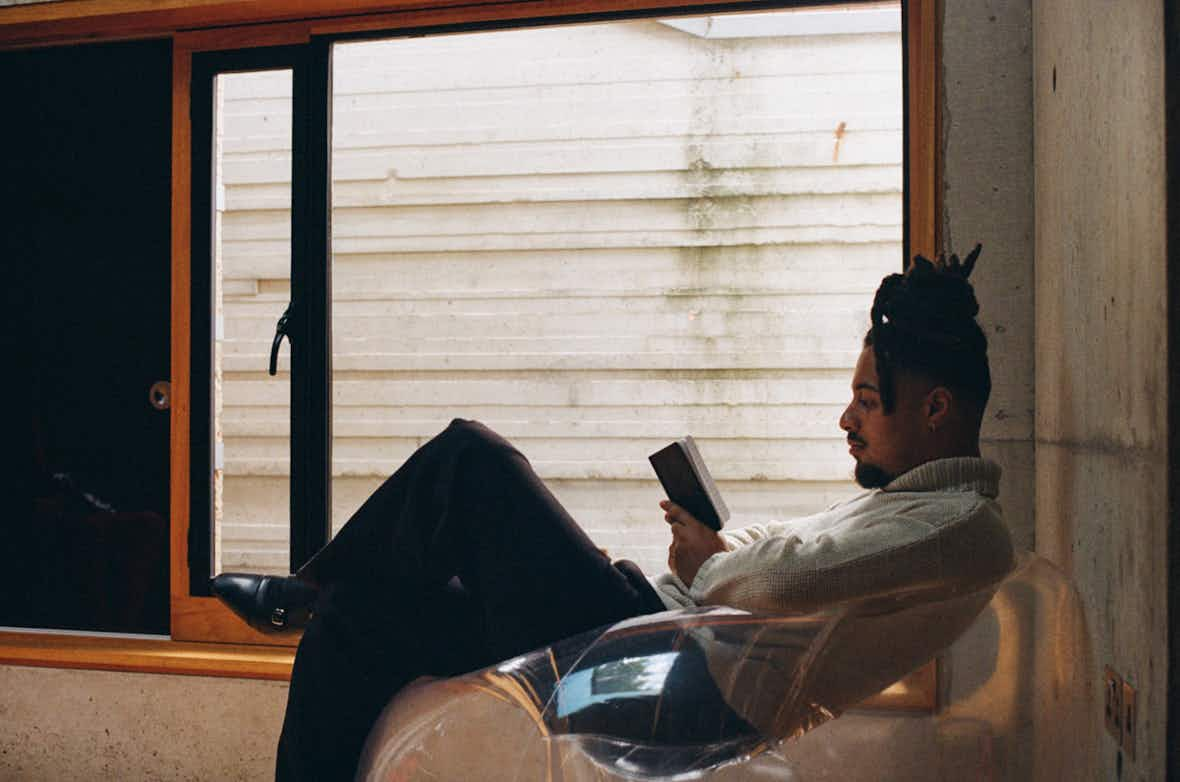 As he releases his new single Nowhere Like It, the rising star shows us why there's no one like him.
Haich Ber Na's got many talents: self-taught musician, producer, mixer, director. His most impressive skill, however, is the ability to seamlessly channel all of them into a slate of compelling projects.
First dabbling in hip-hop and grime, Haich Ber Nah's debut EP Unbalanced saw him take an avant-garde turn. Exploring modern electronic textures and dabbling in dub, it was a slick transition. And luckily for us, there's more – his upcoming Everywhere's Home EP will be released on 16th October.
A dystopian, futuristic take on what ​"home" is, until then you can enjoy this slow-building electronic cut Nowhere Like It. The track features the musician's unpolished vocals over a jilted beat, and comes accompanied by a Stanley Kubrick-esque, Space Odyssey-inspired visual, directed by the man himself.
Where does he find the time? Check out the video below before getting the lowdown – 100% style.
10%: Where were you born, where were you raised and where are you now based?
Space. But now reside somewhere in London.
20%: At what point did you realise you'd be able to do what you love for a living?
Actually a few years ago, 2014. I saw a few more of my friends making a good living writing and producing for people. And I thought: ​"Cool if they can, I can."
30%: What's a piece of advice that changed your life?
My dad always said ​"look after your face" whenever we left the house. Not sure exactly what it means, but I always remember it.
40%: What kind of emotions and experiences influence your work?
I enjoy contemplation. If that counts as an emotion? Happy, sad, angry, are all cool but I don't particularly make music to ​"mood". Experience-wise, I like everyday stories, family, work, love…
50%: What can you tell us about your next project?
It's made up of five tracks produced and written by myself. It's mainly me doing Ty Dolla $ign impressions over weird beats.
60%: Break down your typical day at work…
That's so difficult because everyday is different. I definitely think about music, watch an interview on YouTube and use the bathroom everyday. Without fail. I make music and plan visuals a lot, but there isn't much order or schedule.
70%: What can artists do to help save the world?
Make music true to themselves. Hopefully it'll make the listener feel like they can do the same.
80%: Love, Like, Hate?
Love the internet, like nice meals out, hate the internet.
90%: Describe your seven minutes in heaven…
Being alone, somewhere hot with pretty views with a load of synths.
100%: Biggest pet peeve?
Not being able to find things when I need them.

More like this