100% Nissi: the headstrong Afrobeat entrepreneur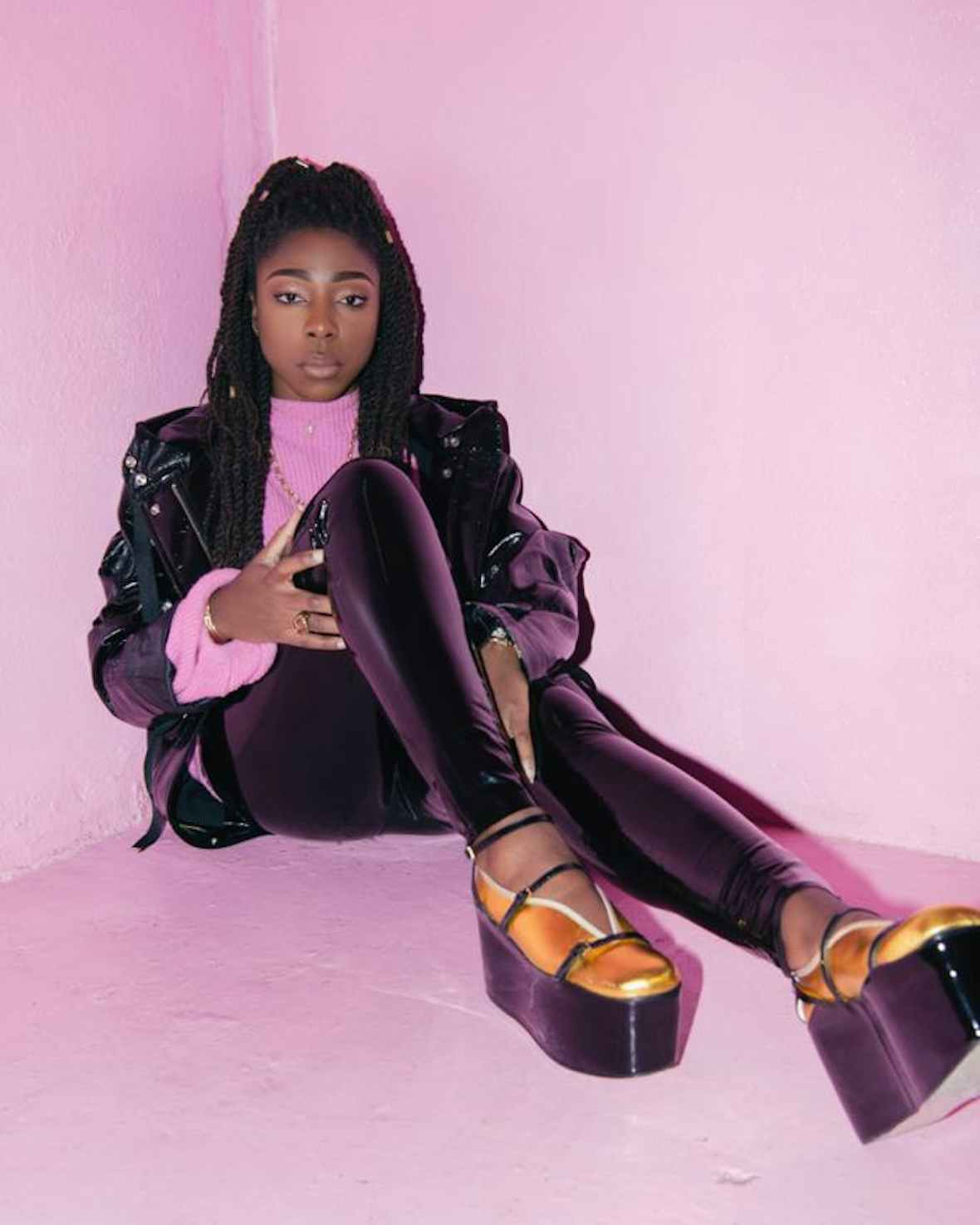 With the encouragement of a creative family that includes the African Giant himself, Burna Boy, the singer is determined to spread positive vibes.
In a mini doc about her new EP Ignite, Nissi described a pulse of positivity at the centre of her songs: ​"If you listen to the lyrics, you hear the freedom and liberation that comes with it."
The 26-year-old has credited her family for her confidence. Mum encouraged her freedom of expression, while dad showed her the ropes of graphic design. She's gained wisdom from her grandma, who is sampled on Ignite's closing track Babalawo, and her grandad – once the manager of the late, great Afrobeat pioneer Fela Kuti – is her mentor. And she's also always had the support of her big brother, Burna Boy, the superstar who is acknowledged across the world as the African Giant.
Nissi was born and raised in Port Harcourt, known as ​"The PH", which is the capital of Nigeria's River State. After moving to England in 2011, she went to school in Bath and then studied her degree in Warwick. (To this day, Nissi juggles music with a career in mechanical engineering.)
On the Ignite EP, she sings in English, Yoruba and Pidgin, with songs which combine the slinky sound of contemporary Afrobeat, with light jazzy touches and London neo soul.
Due to her acute understanding of African music's crossover potential, she's joined the team at Platoon – Apple Music's African artist company – which also includes Nigerian DJ Cuppy (who presents the Africa Now show) and Brianna Agyemang, one of the women who set up the #TheShowMustBePaused and Blackout Tuesday initiative.

Check out Nissi's 100% questionnaire below.
10%: Where were you born, where were you raised and where are you based?
I was born and raised at PH, and I am based in London now.
20%: What kind of emotions and experiences influence your work?
Real life in general. My experiences – political, emotional and social – and the experiences of people around me.
30%: Name something you love, something you like and something you hate.
I love popcorn, I like coffee ice cream and I hate fake people.
40%: Break down your typical day at work
Going to bed at 3am, up at about 6:30am, start working at 7am until 5pm, go for a run until 6:30pm then time for myself until 8pm and start recording sessions until bed time.
50%: When did you find your confidence as an artist?
I found it when I had my first official stage performance. It was like a moment of truth for me.
60%: What's a bad habit you wish you could kick?
Be better at responding to my friends' messages.
70%: What was the last film which really inspired you?
I watched a recent movie called Skin by Beverly Naya. It showed the African beauty and importance of loving yourself – it's a message that young people don't see enough.
80%: How did you celebrate your last birthday?
On a boat in Portugal with my siblings. Jet ski, music, good food and just enjoying each other company.
90%: No.1 holiday destination?
Spaceship private island … it will be somewhere that we can create.
100%: What can artists do to help save the world?
We can bring attention to the important issues and use our music to send a message about what matters. It's about creating a better world and make sure that message is heard.
The Ignite EP is out now via Platoon

More like this