What the world is waiting for
Adele meets Queenie author Candice Carty-Williams to talk music, motherhood, dogs, divorce (babe, divorce) – and her record-breaking comeback.
Taken from the new print issue of THE FACE. Get your copy here.
I've never had to be as confidential about anything as I have in the lead up to interviewing Adele. The singer-songwriter was referred to as ​"AA" in all correspondence before our talk. I can't tell anyone it's happening and I'm not allowed to be sent any of her new music. Instead, I'm driven to the Sony Music offices in West London to listen to five songs from her new album, 30. My phone is confiscated before I walk into the listening room.
When we speak the next day, though, the veil of secrecy and concealment is removed immediately. It lifts before, in fact, when her PR texts, five minutes before our Zoom interview, to tell me that ​"she's on Instagram Live at the moment!" I head over and see a make-up-free Adele sitting in her house in Los Angeles, playing a snippet of Easy On Me, the first single from 30. That informal, 42-minute Q&A became meme fodder and the single, when it dropped a week later on 15th October, set a new Spotify record for most streams in a day, its 24 million comfortably beating the 20.9 million achieved by BTS' Butter when it was released in May.
When Adele eventually appears on my computer screen, dressed as I'd seen her online a few minutes earlier (black T‑shirt, gold hoops in her ears), I can hear her puppies, brothers Bob and Freddie, barking loudly right next to her. She rolls her eyes and explains that they're fighting over a bone, then excuses herself and gets up.
"Absolutely not… absolutely not!" She's telling the dogs off as she returns into view. ​"Now they've shut up! They were arguing over a bone. Here they are, naughty little boys," she says, holding them up to the camera.
Talking to Adele is surprisingly easy. She's very quick to join the page you're on. There's a grounding to her that puts you at ease, even though you're very aware that you're talking to one of the most famous women in the world. There's an intelligence to her that surpasses her 33 years – and there's a melancholy, too.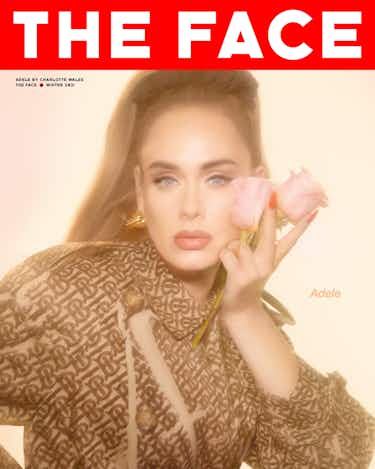 I wonder if she's an artist who puts her feelings into her music, so is instead emotionally pragmatic when it comes to her real life. When I tell her that I'm sorry to hear about the passing of her dad, in May, she smiles sadly and says, ​"Ahhh, that's OK. We got our peace and stuff like that, but thank you. It wasn't that much of a shock when he passed. He had been ill for a while, it was alright." It's as though she's reassuring both of us that she's OK. There's something about Adele that feels like she's quite quickly searching for some affinity, some common ground. She wants to know about you as much as you want to know about her.

She asks about me, about my novel-writing processes, about parts of my life, which I touch on briefly. Before I can ask her a question, she asks where I am. I tell her I'm in Streatham, South London, and she sits back in her chair and enthusiastically recalls that she ​"used to live on Chestnut Grove in Balham, so I walked to Streatham Hill station, one stop up from Balham [station], and even when I went to [the] Brit [School] I didn't get the bus, I'd go to the Balham stop over to Selhurst." She tells me all of that in one excited burst.
Nostalgia seems to be a good friend to Adele. I ask her if she misses South London.
"I do." She nods. ​"I used to love it. I used to live by the bus station opposite on Tierney Road. And I used to love that walk in the morning past the fresh bakery, all that fresh bread, I loved it. My best friend Laura lived in Streatham for a while by Nando's, we always went to Nando's. We ate there every day."
She lights up when she talks about the past: the places, the people, the food. All of her stories are rich with texture. She says very little about the future, or about her desires for her upcoming album. Instead, she's a bank of well-formed memories of the fondly-remembered times before fame.
Candice: What does 30 mean to you? What do you want to say?

Adele: I just wanted to acknowledge all of the many layers of myself, which I think is definitely something that comes with age. Obviously, after a really big life moment, like my divorce, it's good to experiment a little bit more with sort of eclectic inspirations. I wanted to, more than anything, just comfort myself. It wasn't really about what I wanted to say for people. It was more like: ​"What do I need to hear for myself, lyrically?"
It was just my friend, [the process of] making this album. I had to spend a lot of time on my own in order to figure a lot of things out.
I think because my hobby became my job, it took a lot of the joy out of it for me. I was definitely reminded this time about how much of a real gift it is that I have this ability to write songs and sing, because it did bring me joy. It helped me get out of my sadness.
In terms of producers, how did you choose who to work with?
Well, I chose a relatively small pool of people this time around compared to last time [25 had 11 different producers]. Last time I didn't really know what I wanted or what I wanted to do. This time around I went back to Greg Kurstin. Even outside of music we're really close. Our sons are the same age and I'm really close with his wife, so they've been friends along this journey I've been on for two years. I knew that I could say anything, sing anything, and they wouldn't judge me.
And then obviously Inflo [Sault, Michael Kiwanuka]. I feel like, as a Brit in America, when you find another British person you're like [she crashes her fingers together to mimic talking]. So obviously we became really tight, and in the end he included me into the fold with Cleo [Sol, the singer-songwriter from West London, who also works with Sault]. We're both from North London, too. He's like the calmest person I've ever met, a really amazing, spiritual guy.
Max Martin and Shellback I worked with on Send My Love [from 25] and I had the best time with them. Considering he's Max Martin and what he's done, he is the most level-headed, sincere person you could ever hope to meet. He's like a living legend; he never does interviews and stuff like that, so he might be uncomfortable with me saying it, but he's like a real safe space for me. And then I worked with Ludwig [Göransson], who I met at Jay Z's Gold Party when he'd won the Oscar for Black Panther. We just really got on and the chords and cadences that he has in his bank, I mean, I've never heard anything like it! He's the coolest guy. There's something about the Scandinavians that's different. I don't know where they get their fucking ideas from, but they are incredible.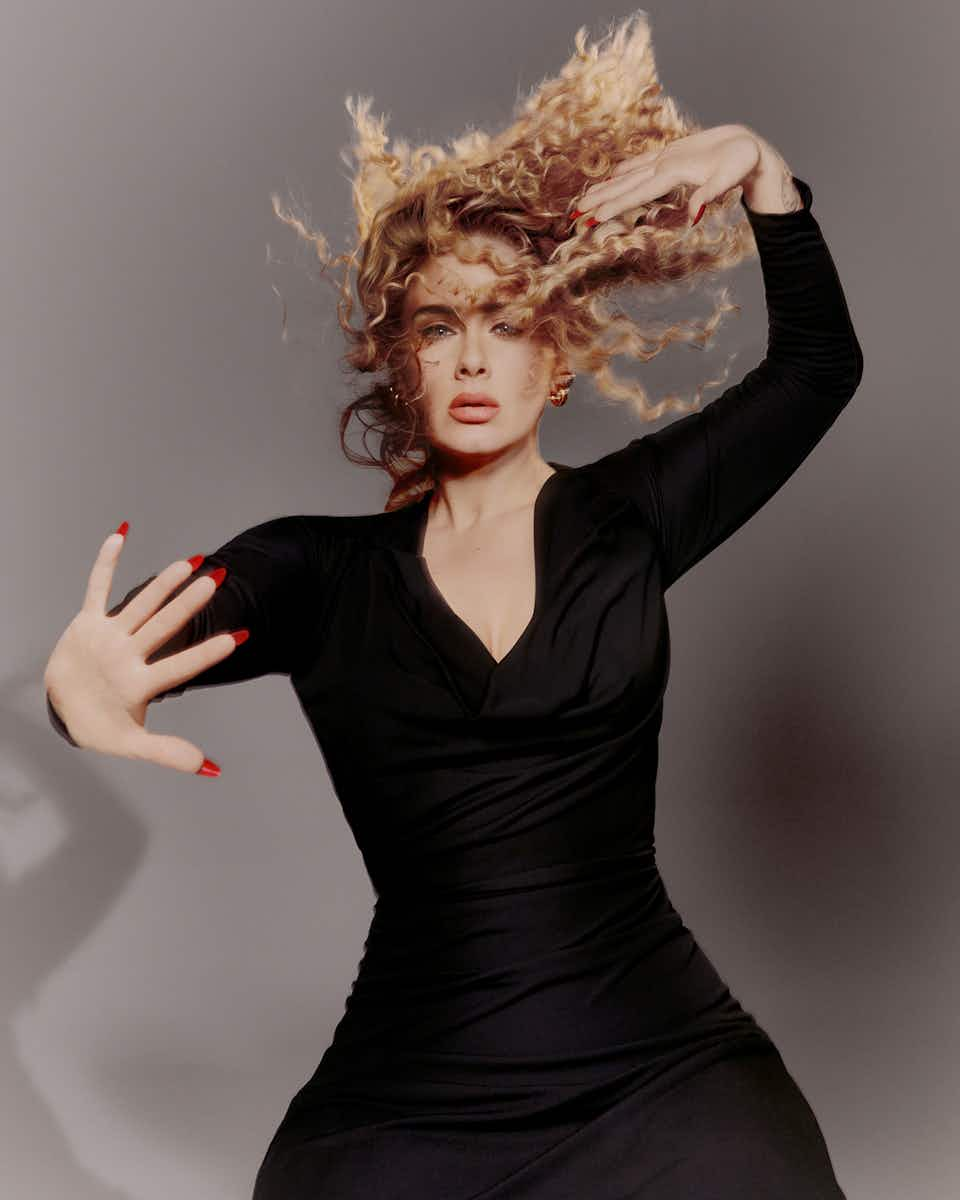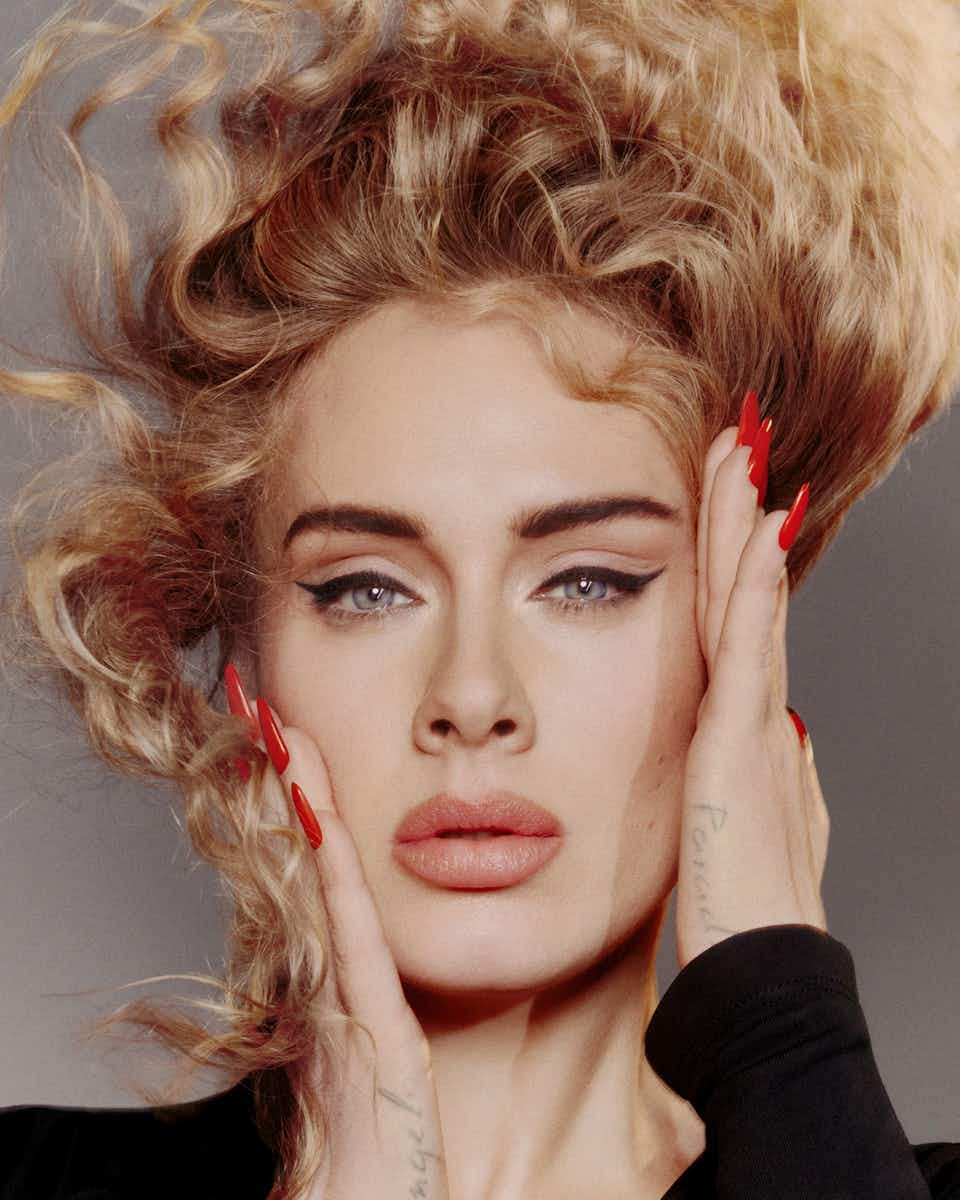 How are you doing with the release of the album coming up?
I'm good! Umm, definitely a bit overwhelmed. Everything's beginning to launch and stuff like that, but [I'm] also trying to remember that I feel like this every time a record comes out, you know? So it's like, it goes from zero to 100 in a matter of weeks, because I don't do anything for so long. But I feel good because of this one. There was a point where I thought it wasn't gonna come out because of Covid. So I finished writing the songs maybe a week or two before lockdown and I had to wait to finish the production in terms of the orchestras and the choirs, all the extra backing vocals and stuff like that.
Obviously all the studios were shut down, so I lived with [the album] for nearly a year longer than I normally would, and I was like, ​"I might end up being over this record and then not wanting to put it out!", which frightened me a lot, because I definitely feel like it's an album in my life that deserves to be heard. It made me feel quite sad for a while that I might just be like, ​"onwards and upwards, let's start a new record!", which will also mean I would've been away for, like, a decade!
Going back through your previous albums, there are no collaborations or featured artists [30 features a version of Easy On Me with country singer Chris Stapleton]. I'd never even clocked that before.
I do get asked a lot. It's definitely a muscle I need to learn how to exercise. I respect and love so many artists that I've come up with. We're all similar ages, and I also think that we are the last bulk of artists that will be able to do what we did, how we did it, because people consume music so differently now, you know?

I wondered if you feel a privilege in knowing that, in your music, you can always do what you do best and what you love consistently, and people are always going to connect with that.
Yes. I do feel very lucky with that. But I think another reason that's the case is because I know what I'm good at. I really enjoy the music that I write. If I didn't, then I wouldn't be doing it. When I'm consistent with the sound of my music and the style of singing that I do, I think that's what – I believe – cuts through everything else. Because it's not confusing. No one's like: ​"What?"
When the Easy On Me snippet came out, I go online for, like, five seconds just to make sure the label have put it out properly and I see these comments… Not many, and it's normally huge fans of other artists, saying: ​"Oh, when is she gonna shake up her sound?" Why would I shake up my sound? No one else is doing my sound, so why would I change it up?
But I think what's happened is [since] I got signed, up until my last album came out [in 2015], the way the industry is has completely changed. There was still a record industry. There were still record companies, there were still A&Rs when I last released an album. What I do, and what I was doing, it was encouraged. There was a safety around it.
I think, now, there's, like, 300,000 songs released a week! Everyone's worried that time's going to run out. Their team is encouraging them to do everything now, now, now, just to make a mark. I've never been told to do that by anyone, I certainly wouldn't do it if I was told to. That's just not the way that artists I like move. I do feel incredibly lucky that I've only ever had a good experience in the music industry. I know that's rare, especially for women.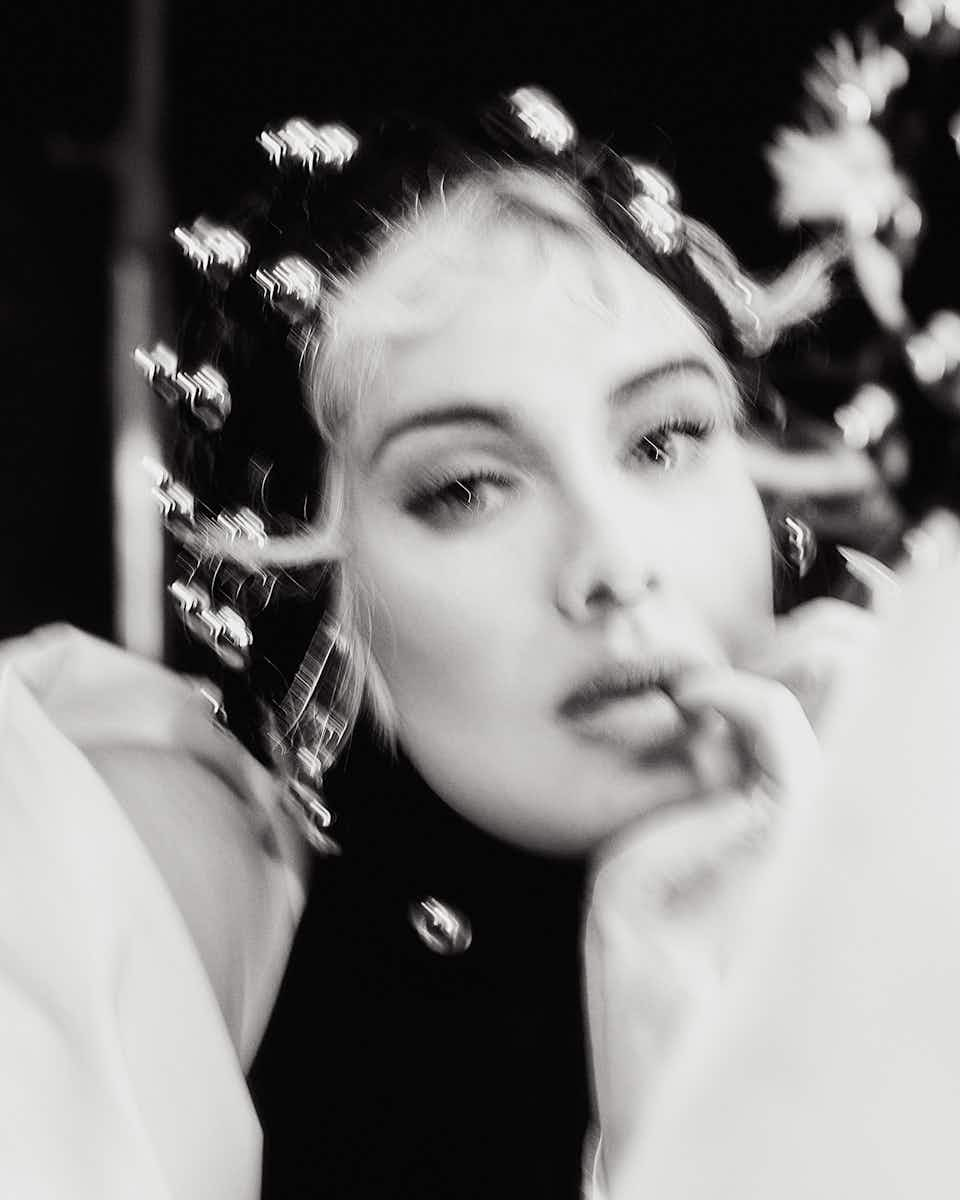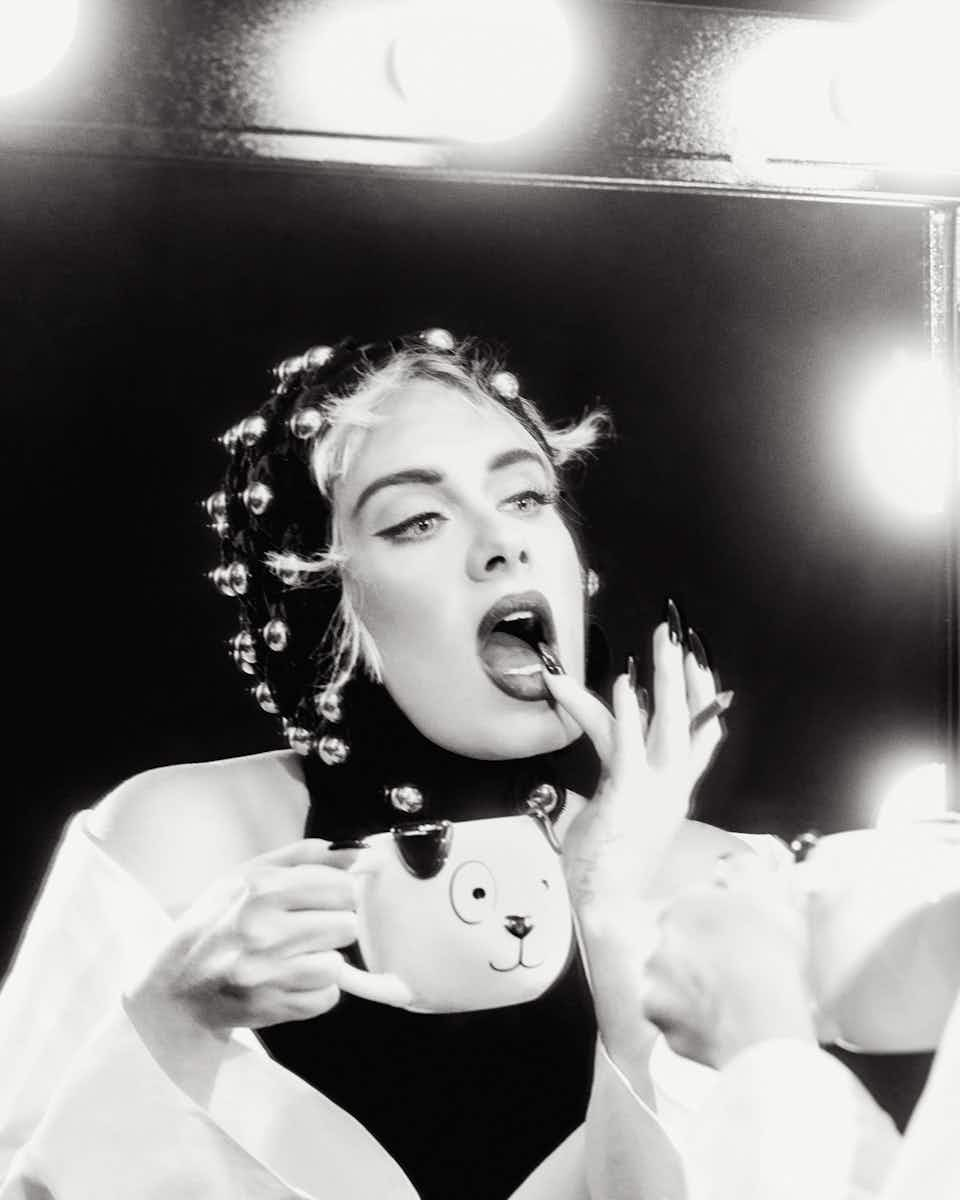 When it came to social media, what was the point where you thought: ​"I'm not gonna do this anymore"?

I just would find myself not getting my errands done for the day. It's made to be addictive. It does a very good job of it. There could have been something really pressing I had to do and I wouldn't get it done because I'd be looking at someone else's life! Or looking at nail designs or interior design sites or reading hours of news that made me actually feel bad about the world. It just fucking set me back. I had to catch up on all of my stuff I had to do.
But also, I don't know anyone [on social media]. I don't wanna talk to people that I don't fucking know. That doesn't work for me. I need a human touch. I don't wanna be sitting in a room on my phone and talking more to people that I don't fucking know than I do know.
You strike me as a person that isn't active on social media but is seeing and hearing everything…

Yeah!
That's the best way to go about it, I think.
I still browse SoundCloud!

Do you know that you're a meme now? Have you seen the one where you're on the phone outside Heathrow doing gun fingers?
Yeah, I was fucking livid when I got off that plane, fucking hell!
What was happening on the phone, sis?
It was with one of my friends. I wasn't actually shouting at someone, I was telling the story of something that had happened to my best friend, Laura. I always wear tracksuits, but I had the Moncler coat on top of it. I put the hood up because I know there are paps that are sneaky up there. So I always put my hood up, then the coat! And it was cold, I was flying into England. Wasn't it, like, February?

I was listening to Big For Your Boots the other day; I love Stormzy​'s shoutout [​"Nah, man, you're never too big to rebel/​I was in the O2 singing my lungs out/​Rudeboy, you're never too big for Adele"]. You're never too big for Adele.
I went to go and see him at Brixton Academy when his first album came out. I don't know how anyone knew I was there.
I was up on the balcony, he sat me next to his mum. When he was singing it, he came to the end of the stage and he sang that line at me… It was so lovely.
I have a real spot for him in my heart. I love how open he's been about his mental health the entire time and I don't think many people were doing that when he first came out. And then I remember, at the time he was with Maya [Jama], they came to my show at the O2 on 25.
Jonathan, my manager, he came in when I was getting my make-up done in my dressing room. He came in and was like, ​"Stormzy's here tonight". He knew that I would know who he was. He hadn't blown up at this point. [That night] I dedicated Make You Feel My Love to him. I just thought it was such a funny juxtaposition, especially with him being in grime and stuff like that and then me dedicating Make You Feel My Love, which is a Bob Dylan ballad. He's such a tender… He's so… He came on holiday with me and some of my best friends last year. He hadn't been on holiday!
And I was like: ​"I'm gonna get you out of here. We need to get you away, you need to chill out." Then one of my really good friends here, April, who's older than both me and him, she was just like: ​"There's no one at our age that is like you." Considering how much younger he is, he's so open and keen to learn and be told things about life. I'm not even talking about music. I really, really love him. I really have a lot of time for him, very much. Sorry, I just went off on a tangent!
It's nice, he's very special. I met him once at an event for Merky Books and he's just like a big, big kid.

He's huge! He's proper lanky!

He was like: ​"Um, can you sign my copy of Queenie, please?" I asked him: ​"Who do you want me to make it out to?" And he said: ​"Um, please can you make it out to Michael?" I was like, awww you're just a little baby.

I love how he's so… I think I said that in my [Instagram] post about him when he headlined Glastonbury. I find him so respectful of everything that happens in the industry, especially in grime before him, and so supportive of newer artists as well. He's just got a really clean soul, is how I feel about him.
At Glasto when he reeled off about a hundred people's names, I was like, how is he still going?

Absolutely. Really great boy. His mum's done a fucking wonderful job with him.

His mum did an amazing job. And then because of that I also wanted to talk about your affinity to Black culture. Can we talk about the Bantu knot situation? I came under a lot of heat on Twitter because I was like, listen, Adele is an honorary Jamaican.

There was so much going on in America at that point. I didn't read the room and I fucking should have because I live in America. But my [Black] girlfriends here, they were, like: ​"Are you alright? We're not offended personally because we know you, but this is why [people are upset]." My biggest question is why I felt the need to fucking post that when I'm so fucking private anyway. I was having such a lovely day with my friends in Jamaica, and that's the vibe of Notting Hill Carnival for me, always has been. But I didn't give that any context either.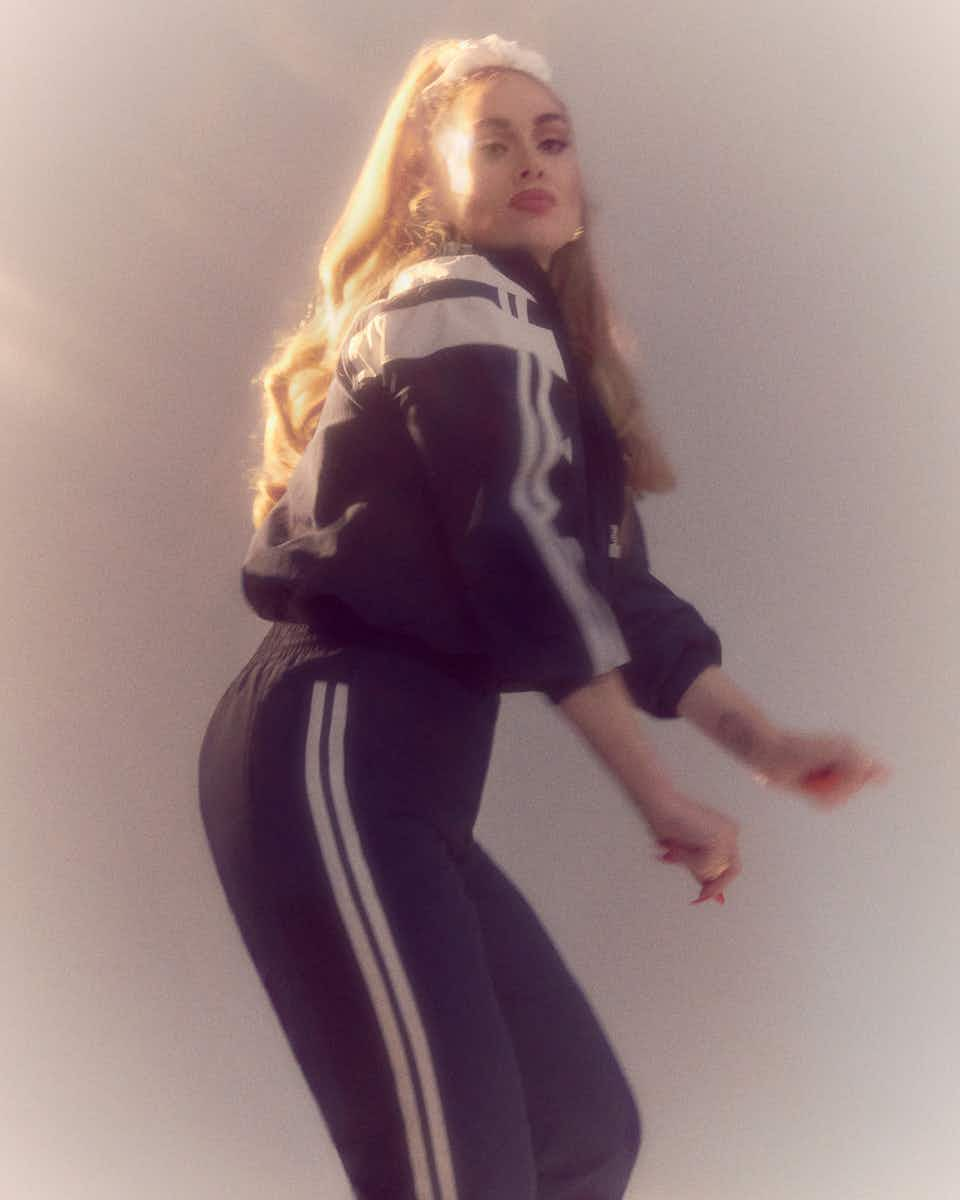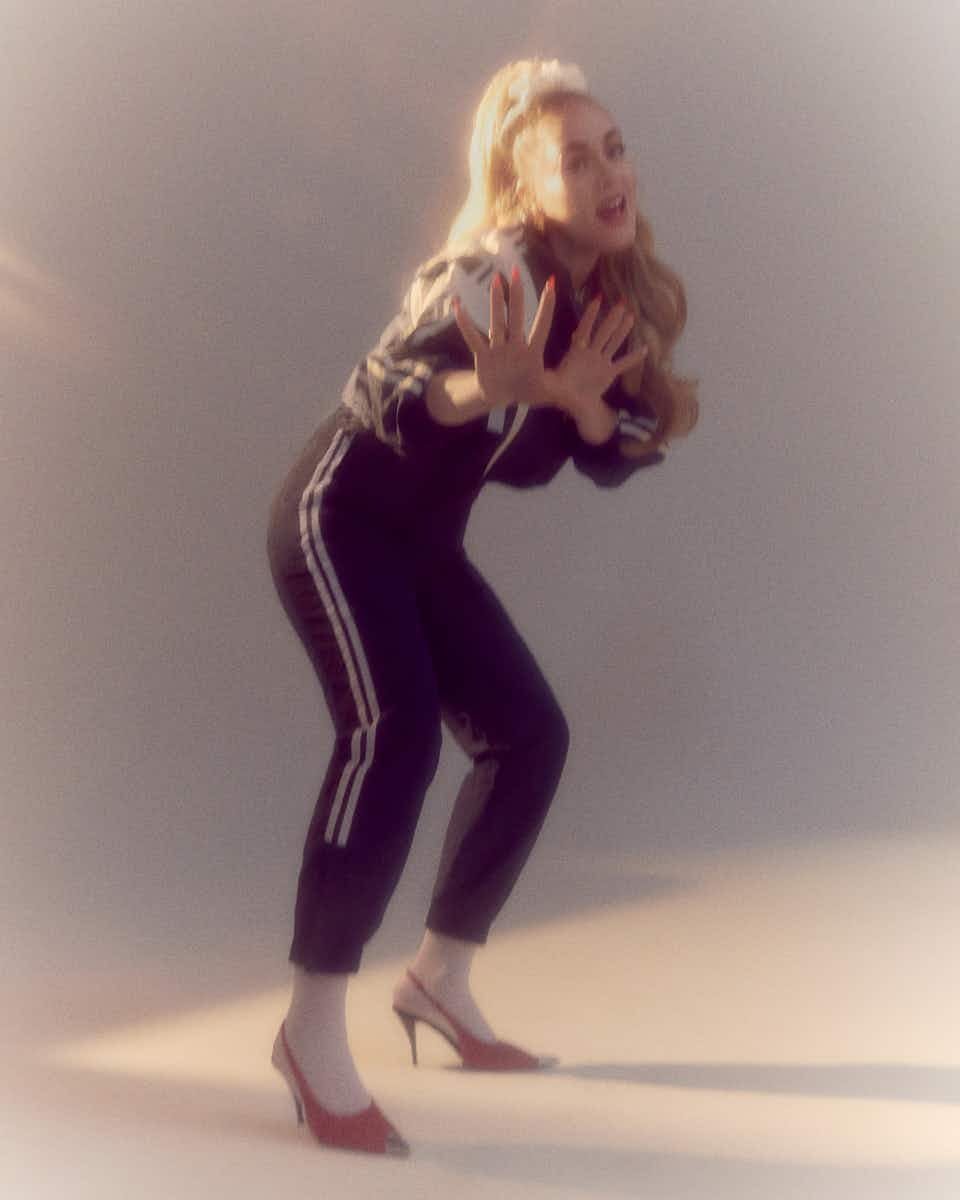 I wondered what it feels like to exist and navigate in a slimmer body now. Do people approach you differently? Do you feel different?

I'm definitely really happy now. But it's not because of my weight, it's because of the dedication I gave to my brain with therapy and stuff like that, and a lot of crying. Maybe that's a saying I made up: I used to cry but now I sweat. It really did save me.
My social circle hasn't changed for years, really, so no one in my close vicinity has reacted or treated me any differently. I'm more agile because I can now move more, because of my back. I got my core strong. I slipped my first disc when I was 15 from sneezing. I was in bed and I sneezed and my fifth one flew out. In January, I slipped my sixth one, my L6. And then where I had a C‑section, my core was useless.
I've been in pain with my back for, like, half of my life, really. It flares up, normally due to stress or from a stupid bit of posture. But where I got my tummy strong, down at the bottom, which I never had before, my back don't play up as much. It means I can do more, I can run around with my kid a little bit more.

How did it impact what you wear?

I had to buy a whole new wardrobe, which was fun. I used to love a smock. I can't wear them no more, they make me look a bit weird. I had to get rid of a lot of clothes that I had great memories in. There were elements like that. I don't know if I feel different. I still have things about my body that I don't like.
They're not insecurities. But on the cover of Vogue, they were all trying to put me in sleeveless dresses. I was like: ​"I ain't showing my arms! Are you mad?" I've never liked my arms, ever, and I still don't like my arms. It goes back to that thing of being thin and being happy. Yeah, my arms are half the size, don't mean I fucking like them! Fucking hate my feet still.
There's so much jewellery I can't wear [now] because of my hands. No one tells you that, when someone loses weight. Not that I was trying to lose weight. But my rings don't fit me anymore. Things that were gifts for my 21st birthday, I can't fucking wear.
But I like feeling strong, I really do. I love it. I was lifting weights this morning, and I've gone up from what I was doing a couple of weeks ago. When I feel that I have the weight of the world – of my world at least – on my shoulders, I can handle it a bit more because I've gone up 10 pounds with my weights. It really was just a metaphor for surviving.

How concerned were you by the message your weight loss might send?

Of course I'm concerned that so many people were so hurt by it. That's a real thing. But I never gave myself that role or job. It's not my responsibility. I've never set my validations on anyone else, I would never. I was told that from a young age. If you want something, you do it yourself. If you wanna end up somewhere, it's your journey. It makes me sad that people expected that much from me, because that's unattainable for anybody. Things that people say, how someone looks, whatever. It's not my job.

I think that when anyone is in a bigger body, that body is politicised by other people even if you haven't chosen to be a spokesperson for that. When you're bigger, there's almost like a ​"defiance" that you've even stepped out. A friend said that to me, she was like: ​"You're amazing, as big as you are, standing up there." I was like: what the fuck is that?

I'm as confident and mouthy now as I was then! That's personality. Your body doesn't give you a fucking personality, man, shut up. That's wild! I don't think your body gives you a personality. Do you?

Absolutely not.

Absolutely wild. Wow. I haven't even thought about someone thinking like that.
They do.

I don't feel… Apart from me feeling agile, I don't feel any different. No.
You don't wanna have a role. But I think that's often how people survive; by making roles for themselves and other people.
That's how people survive, but then respect my thing of survival, which is that I was falling apart and I had to find something to take my mind off it. But I totally get it. I don't want to be the source of someone's happiness or unhappiness. It obviously hurts my feelings that people might feel let down by me like that.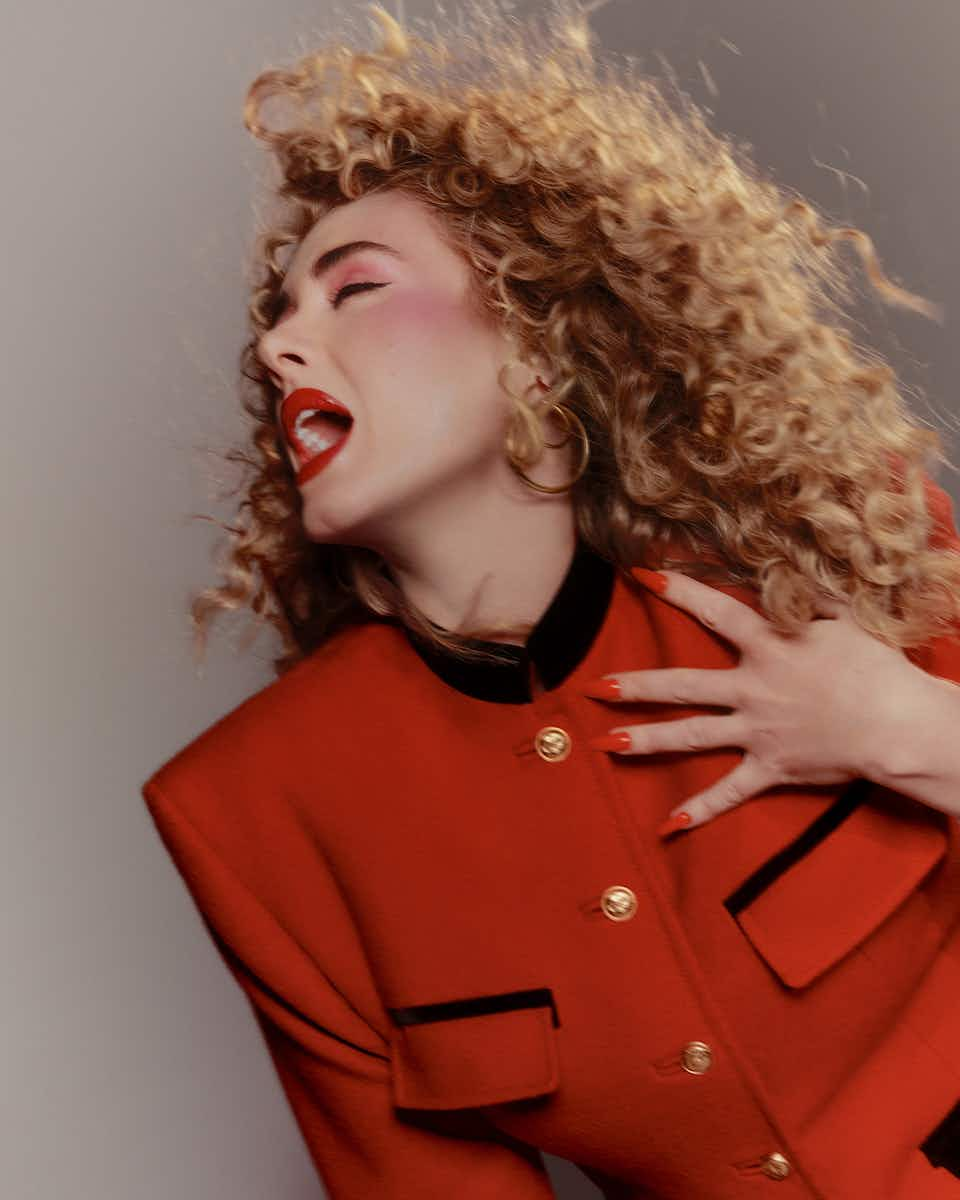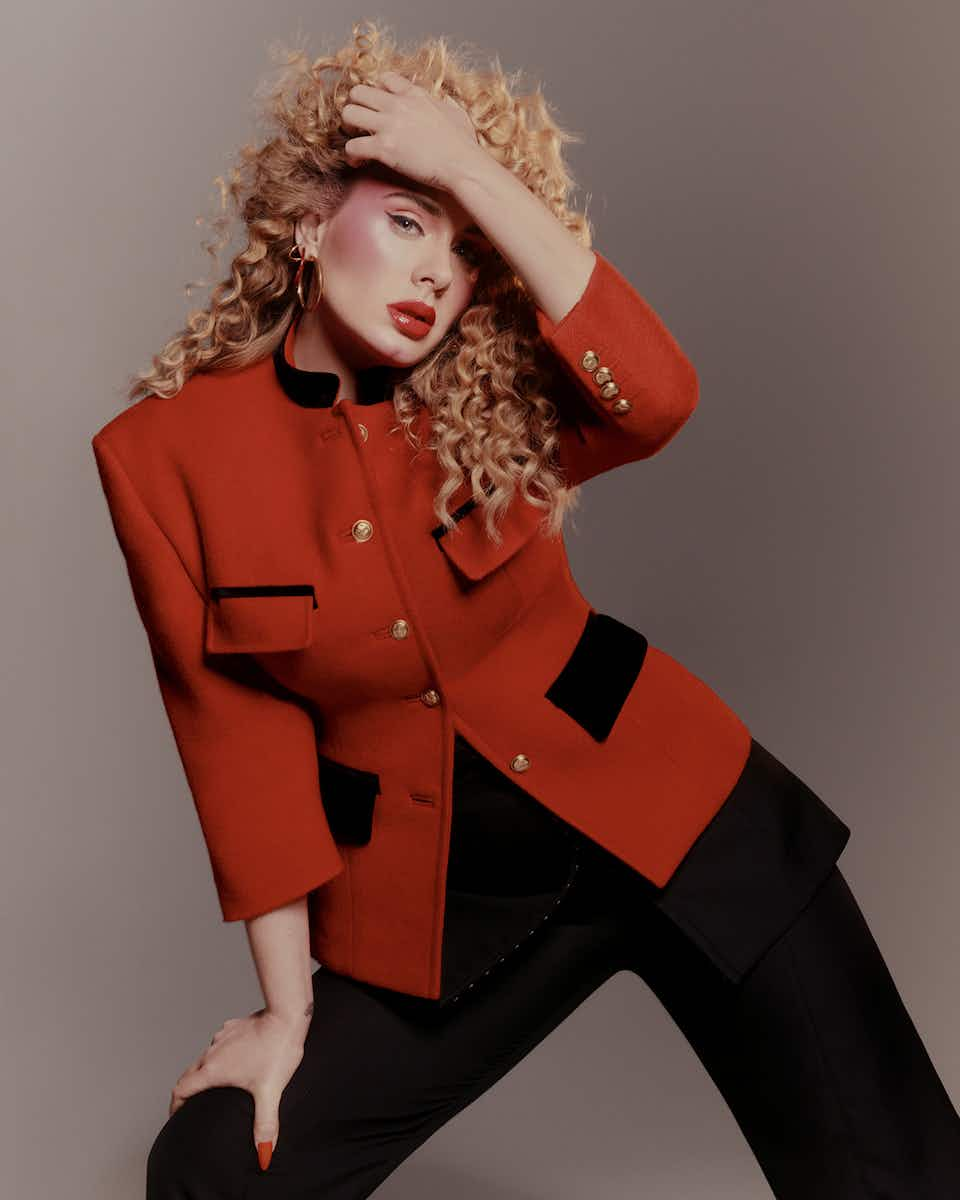 That's a very gracious thing for you to say. In your Grammys speech in February 2017, you said that in your pregnancy and in becoming a mother, ​"I lost a lot of myself." I wondered if and how you found yourself again.
There are definitely a few elements of myself that I don't think I'll ever get back. More than anything, it's the freedom of being able to do whatever you want, whenever you want. Going somewhere and not having to prioritise someone else. Whereas my number one priority with everything I do since I had Angelo, which is in life, in work, is obviously my son.
Giving, giving, giving, to a baby or a toddler, when they can't even fucking talk to you, your brain goes a bit mushy. You're not stimulated very much. In that, I also got really quite bad postpartum depression, or postnatal as we call it [in the UK]. I think it was just… Not the pressure, but what kind of parent do you wanna be? No one wants to be like their own parents, no matter how great parents they were or not. You learn how to be a parent on the go. Or you start reading books, and that's not right either, because it's someone else's experience of it and they're all completely different.

What did that feel like?

Having no time to even brush my teeth, let alone write a record or hang out with my friends. My friends, my hobbies, the things I like doing without a baby, are things that make me who I am. And I didn't really have access to that for a while. It definitely gets easier as they get older, it really does.
I don't think I was ever completely selfless before I had Angelo. I still have that thing where every decision I make, I think of him first. And rightly so. Some parents don't do that. I do. It still makes me mourn myself a bit every now and then. Maybe I'm not mourning anymore, maybe I'm more yearning. A little bit like: ooh, what would I do and where would I go?
When they get older – he is so funny! He's brilliant. He's a fucking comedian, like an actual comedian. As they get older, you can take them everywhere with you and they can tell you if they're not enjoying something, what they want, if they're hungry or if they have a tummy ache, whatever. It's way easier to navigate once you can really communicate with them. He's about to turn nine and he's getting to the point now where he's got opinions. It's fucking fun!
He hasn't had to be reprimanded, really, or told off. He hasn't really been told off for so long because you can negotiate with him now. Also, he can negotiate with me.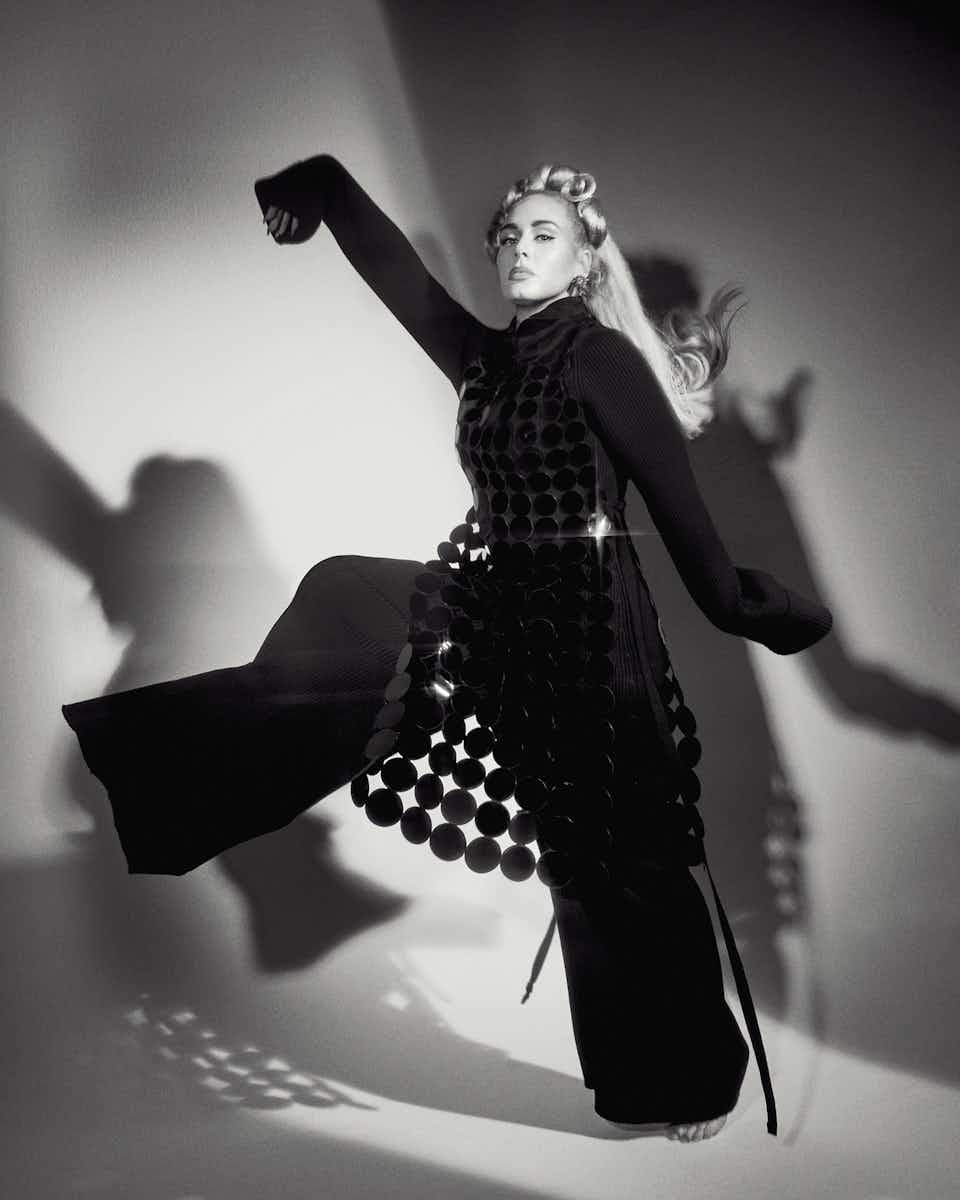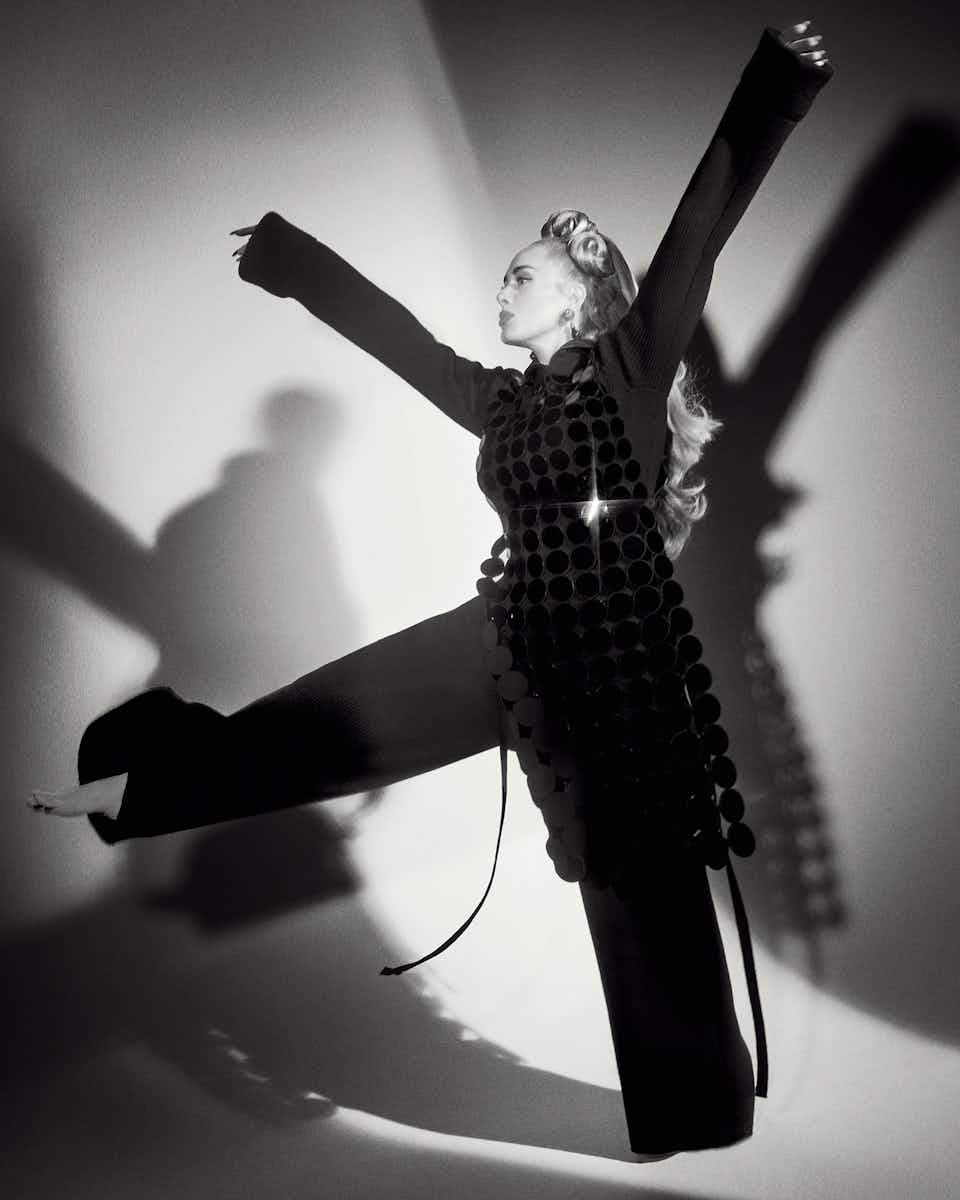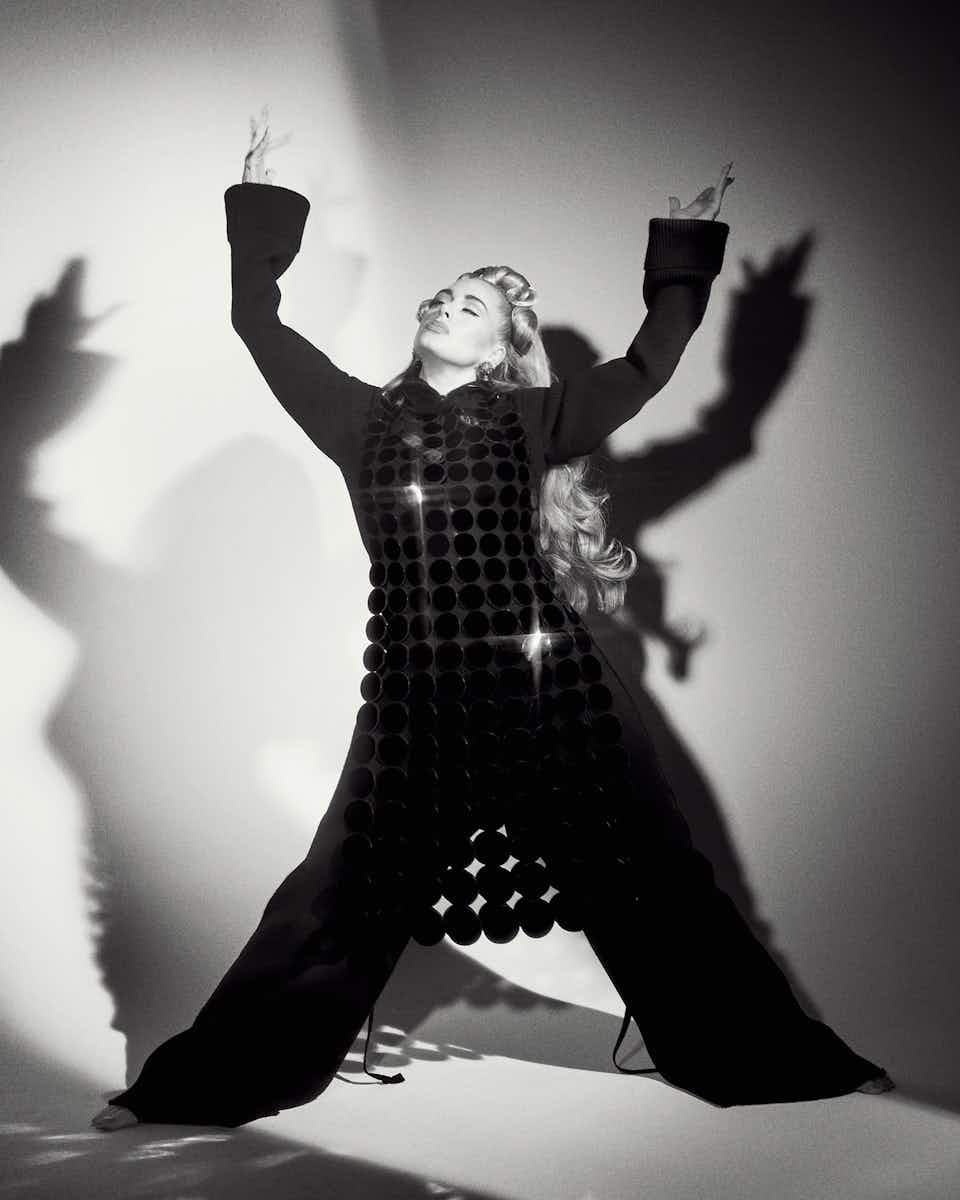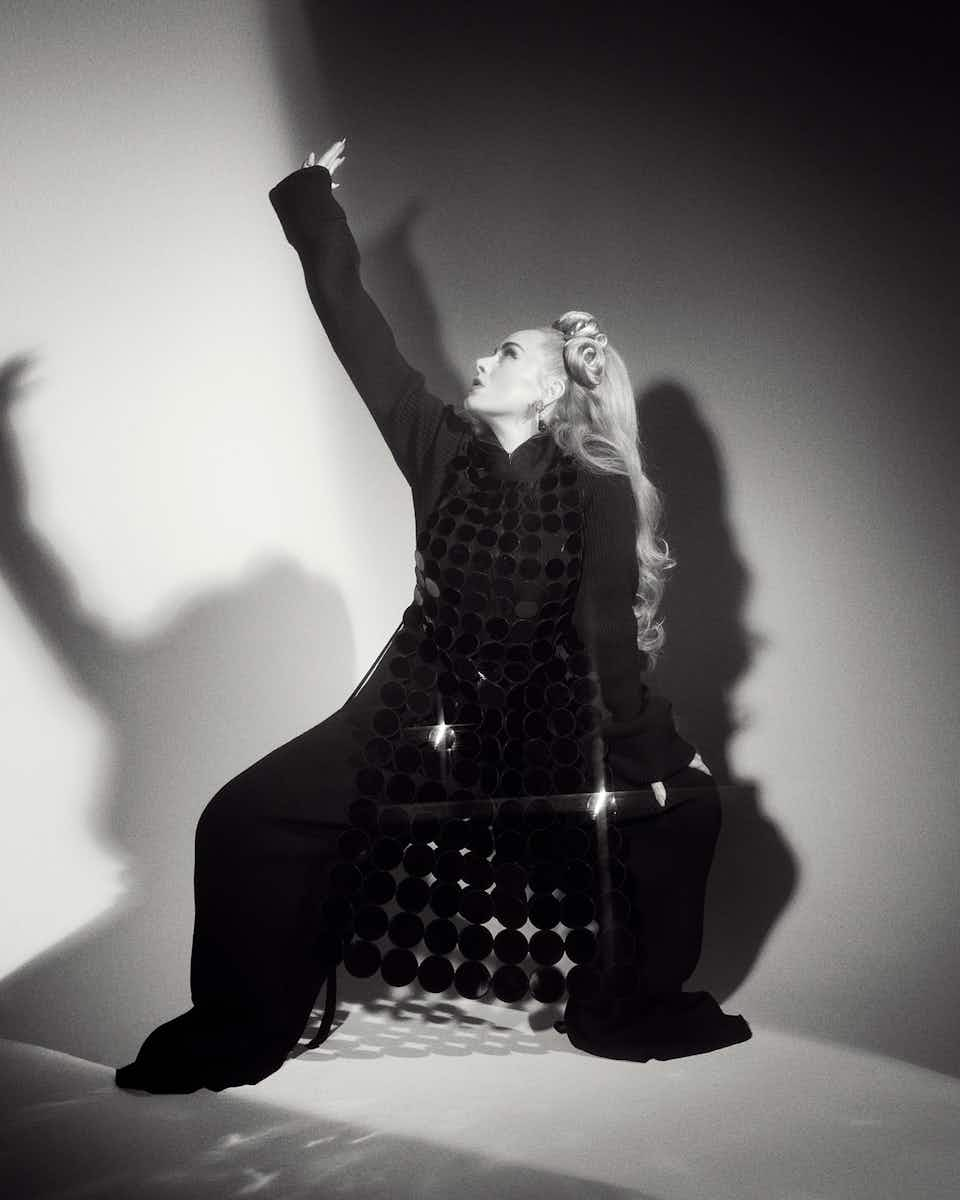 I wondered when you realised that, as women, we never stop learning about ourselves, and that the learning is very hard.
If I think about my five closest girlfriends – the last five to 10 years, we've all completely shifted in terms of what we're doing in our lives in a major way. We've completely redesigned it. So I guess that's sort of having someone else kind of going through it, which is comforting.
Are you in therapy?
Yeah, I've been in and out of therapy since I was a kid.
Same. The learning that we always do and the learning through therapy that constantly takes us back – when I realised that doesn't stop, I was like: oh God. Do you know what I mean?
Yeah. I realised that, I would say, around the time I was pregnant, actually. I would have been 23, I think, right?

How has losing your dad made you feel about the relationship that you want your son and his dad to have?

I just knew he was going to have the dad that I never had. Angelo couldn't have a better dad. Simon is so invested and so interested. He gets onto his level in anything. Whatever Angelo is into, what he wants to watch, where he wants to go and play, his new fucking playground games that change every week – he is a big child in that sense of being so curious with him.
I never even thought about my dad when I chose Simon. I was like: I'd be a fucking damn fool to walk away from this man being the father of my child compared to any other man that I encountered before or after up until recently, phew! I would've regretted that, forever!

Noted!

Me and my best friends call him ​"Simon the Diamond". We love him.
So: you're navigating a new relationship amongst everything, including divorce, that's been going on. In the snippet at the end of one of your new songs, I Drink Wine, you refer to it as ​"making memories in a storm".
This was before I met Rich [Paul, Adele's partner]. It was, like, scrambling as quick as I could to get my life back together, so that I could feel normal again. I wasn't dating anyone. There was someone that I have loved – not been in love with, but been so fond of, and have been for years – but I was unable to pretend that I wasn't in my own storm.
I couldn't give myself properly. I couldn't be consistent, and neither could he. It wasn't right, leaving a marriage and then dating a year after. Even if you feel ready, it's a gaping, open wound whether you leave or you're left. So it was more that this person was asking for me to throw myself into it. And I couldn't because I was still recovering from the breakdown of my marriage.

And that was the ​"storm"?

I associate him with the breakdown of my marriage. So therefore, he is part of the storm. And I was just, you know, really honest with him about it, thank God. Otherwise I could've found myself in a situation being in a relationship I didn't want to be in after coming out of one. I became very aware of the patterns that I was repeating over and over again since I was 16 and 17 – not necessarily in relationships or, you know, intimate relationships, but also my relationship with my friends sometimes.

I shut myself off from the world for so many reasons, not just my fame and stuff like that. But I stopped growing for a bit. I feel like I definitely had a very real life before my fame, maybe even before 20/​21 years of it. I had basic life skills, for sure. But I feel like starting from the success from 21 to maybe just coming out of my postnatal depression was where I had arrested development.
I got stuck in a little bubble of time and stopped learning new tools – life tools. But I am glad that I learned [some of] those tools early enough to say to that person that I'll fuck it up again.

Finally: what do you wish you'd told yourself at 19?

I would've been a baby [at 19], wouldn't I? To enjoy it all. I don't think I had enjoyed most of it so far. I do think I am naturally a very sad person. It doesn't mean that my whole life has been sad. But some people are way more in tune with that emotion, and I am definitely one of those people.
I used to think that I have to tolerate it and put up with it. But, actually, I can be joyful as well. You just have to sift through some fucking shit to get there! [Laughs] And why would you want to sift through all that fucking shit when you're 20 years old?

And what else?

I wish I'd known to go a little bit deeper in myself, for myself, so that I could enjoy it all. Only in the last year have I truly started to notice things more now, because my mind isn't as hectic with trying to figure things out.
But I will also tell myself, at the same time: just keep going. Because, when you turn 33, it'll all start falling into place.

HAIR Lucas Wilson at Home Agency MAKE-UP Yadim at Art Partner MANICURIST Kimmie Kyees at The Wallgroup TALENT'S STYLIST Jamie Mizrahi SET DESIGNER Nick Des Jardins at Streeters TAILOR Hasmik Kourinian PHOTOGRAPHER'S STUDIO ASSISTANT Luca Trevisani PHOTOGRAPHER'S ASSISTANTS Steve Yang and Jolson Diaz DIGITAL TECH Alex Woods STYLIST'S ASSISTANTS Marcus Cuffie, Lennon Gabriel, Niki Ravari and Jenny Wyman HAIR ASSISTANT Tania Becker MAKE-UP ASSISTANT Joseph Paul TALENT'S STYLIST'S ASSISTANT Analiese Kern SET DESIGN ASSISTANT Gautam Sahi PRODUCERS Helena Martel Seward and Chrissy Hampton PRODUCTION ASSISTANTS Griffith Snyder and Christian James

More like this