Blue Corridor 15: an ode to South London girlhood

Dubheasa Lanipekun's debut short – part of the BBC and Arts Council England's New Creatives initiative – hymns the chaos of adolescence, Black schoolgirl sisterhood and her 15-year-old-self.

In a searingly intimate directorial debut, 24-year-old Dubheasa Lanipekun​'s short film, Blue Corridor 15, merges documentary and theatrical narrative techniques to portray Black girlhood in all its delicate and captivating glory.
Set in South London – where Lanipekun grew up – the film takes place at a school, over the course of a fleeting breaktime. Elizabeth, played by Thalia Gambe, is styling her friend Tobi's (Nevaeh West-Lawson) hair in an unoccupied classroom, as a means to earn money after her family falls on hard times.
As fellow classmate Nana (Mariam Bangura) enters the scene, joke-swapping and innocuous chatter turns into a heated discussion about playground politics, and their sisterly friendship starts to show small but obvious cracks.
Lanipekun wrote the film's first draft when she was 15, which helps explain the compassionate lens through which she presents her characters. With a background in multidisciplinary theatre-making, she is committed to highlighting social issues through sensitive, dramatic storytelling.
"There's a lot of adolescent vulnerability and uncertainty in [the film]," says Lanipekun. ​"I'm attracted to rebels, characters with a bit of chat and stories of resistance. Girlhood is often maligned and ridiculed, when there's a lot of strength in it. The wonderful cast helped me focus that feeling into the film."
Undeniably, Blue Corridor 15 puts forward a balanced portrayal of teen fragility, as well as the uniting power of friendship. It leans into the volatility of relationships built at school, while highlighting young people's ingenuity in navigating the world on their own when the system fails them.
Below, Lanipekun talks about directing her debut short over lockdown, staying true to her creative vision and the joy of Black female friendship.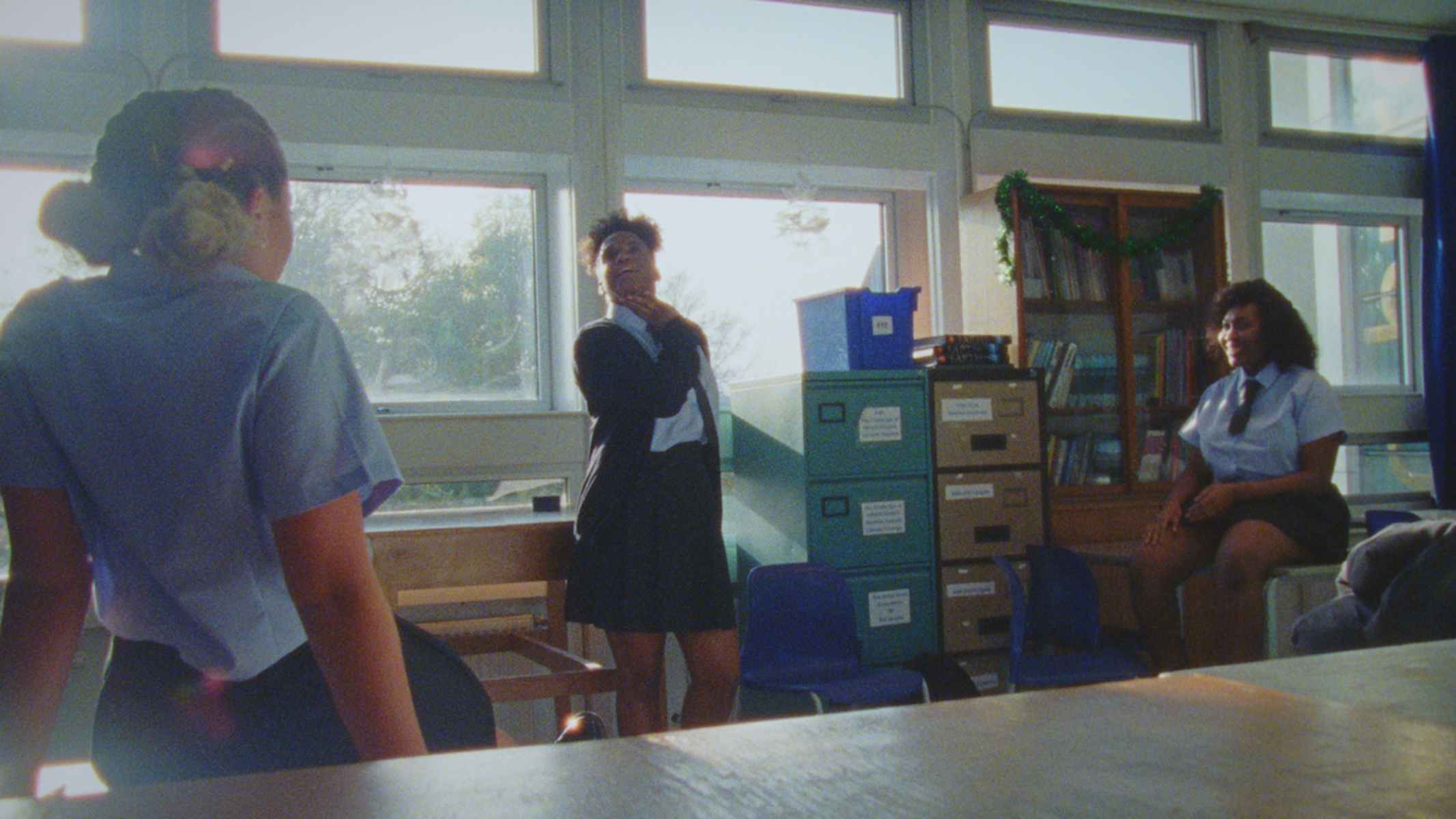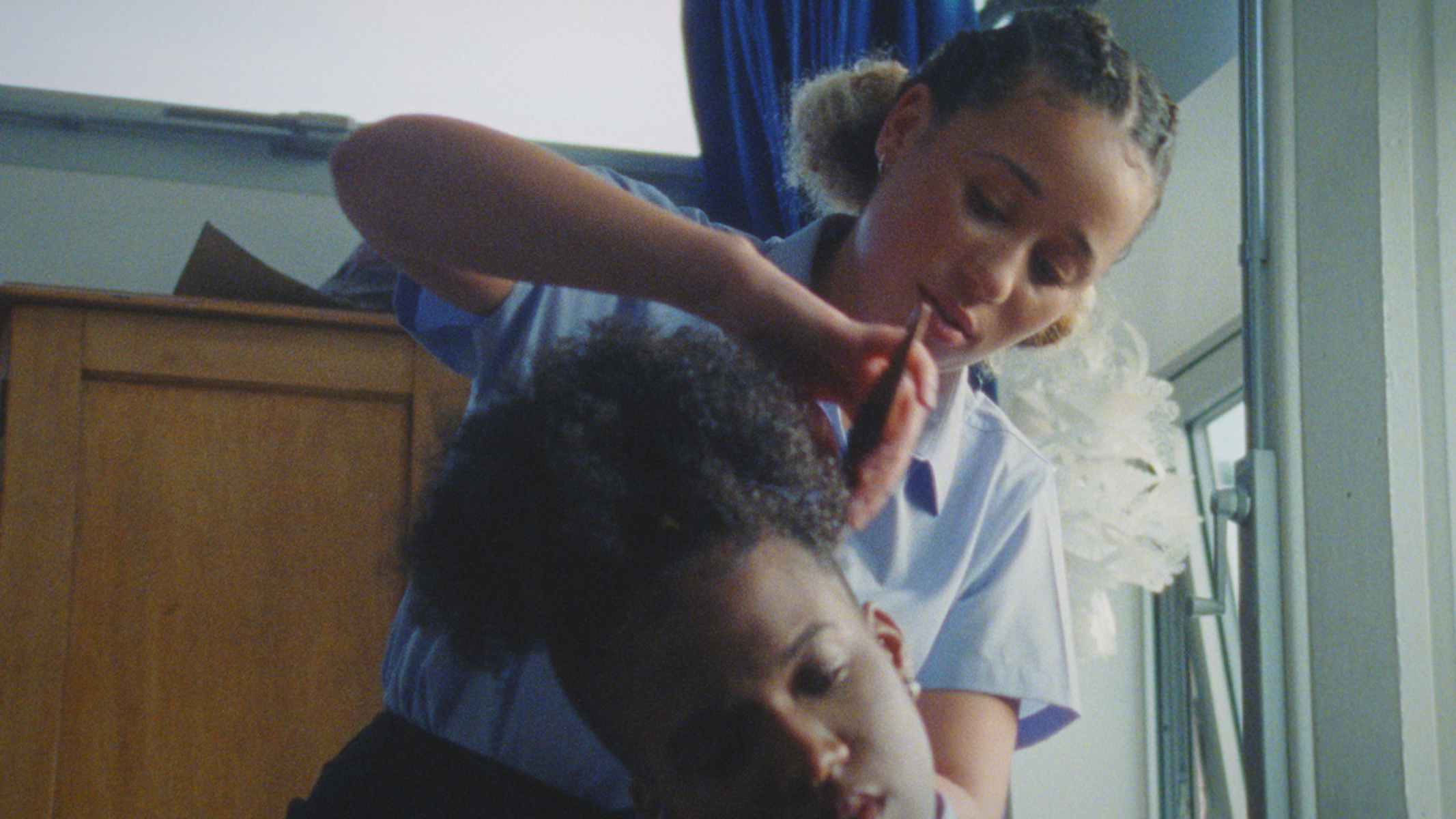 What inspired the making of Blue Corridor 15?
The film is a love letter to all the girls I went to school with. It's an ode to Black schoolgirl sisterhood, to the pain in my side from laughing so much, the shit we used to chat down the corridors and the big, forceful love only South London girls can give.
Can you talk through the process of putting the film together?
It couldn't have happened without teamwork. Friends and crew have to take a chance on you to make this happen, and for that I am so appreciative. You don't necessarily see the graft on screen – the 30 emails sent to secure locations, begging for kit, calling in favours. It doesn't come together until the last second. My producers Ias Balaskas and Tobi Kyeremateng are the real MVP's. It's so important to be able to lean on good people. We shot during the UK's second lockdown, too, which made everything so much more complicated. I definitely felt this extra weight of responsibility and pressure.
What shocked me was how little the funders trust you. Trying to get answers from multiple layers of BBC executives was exhausting – the ones at the top are all white and the decisions are coming from white men who hold your film in the balance. In a story about working class Black schoolgirl sisterhood, that feels wrong. For collective efforts to be cast aside and go unacknowledged is indicative of everything that needs to change in the industry.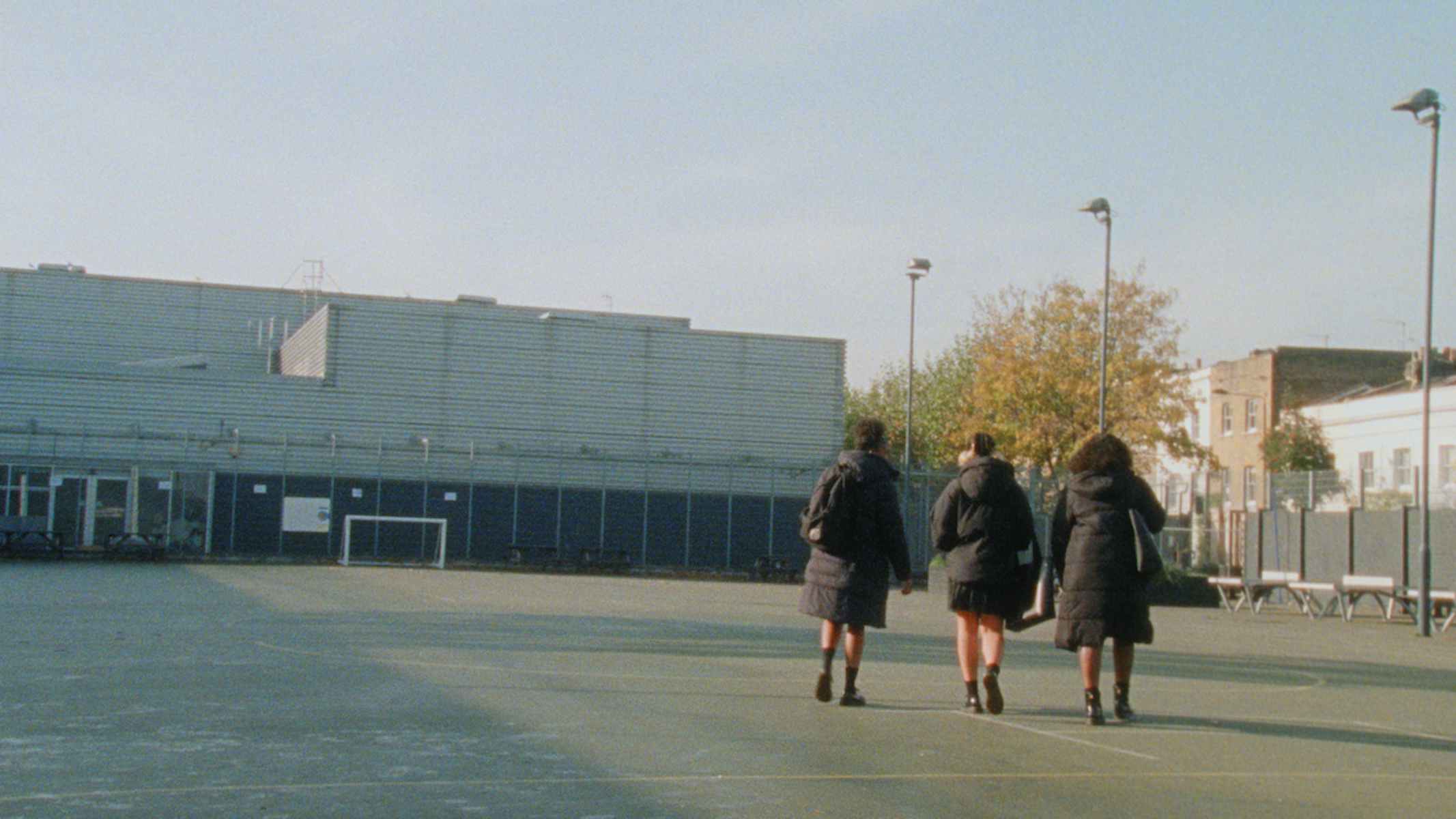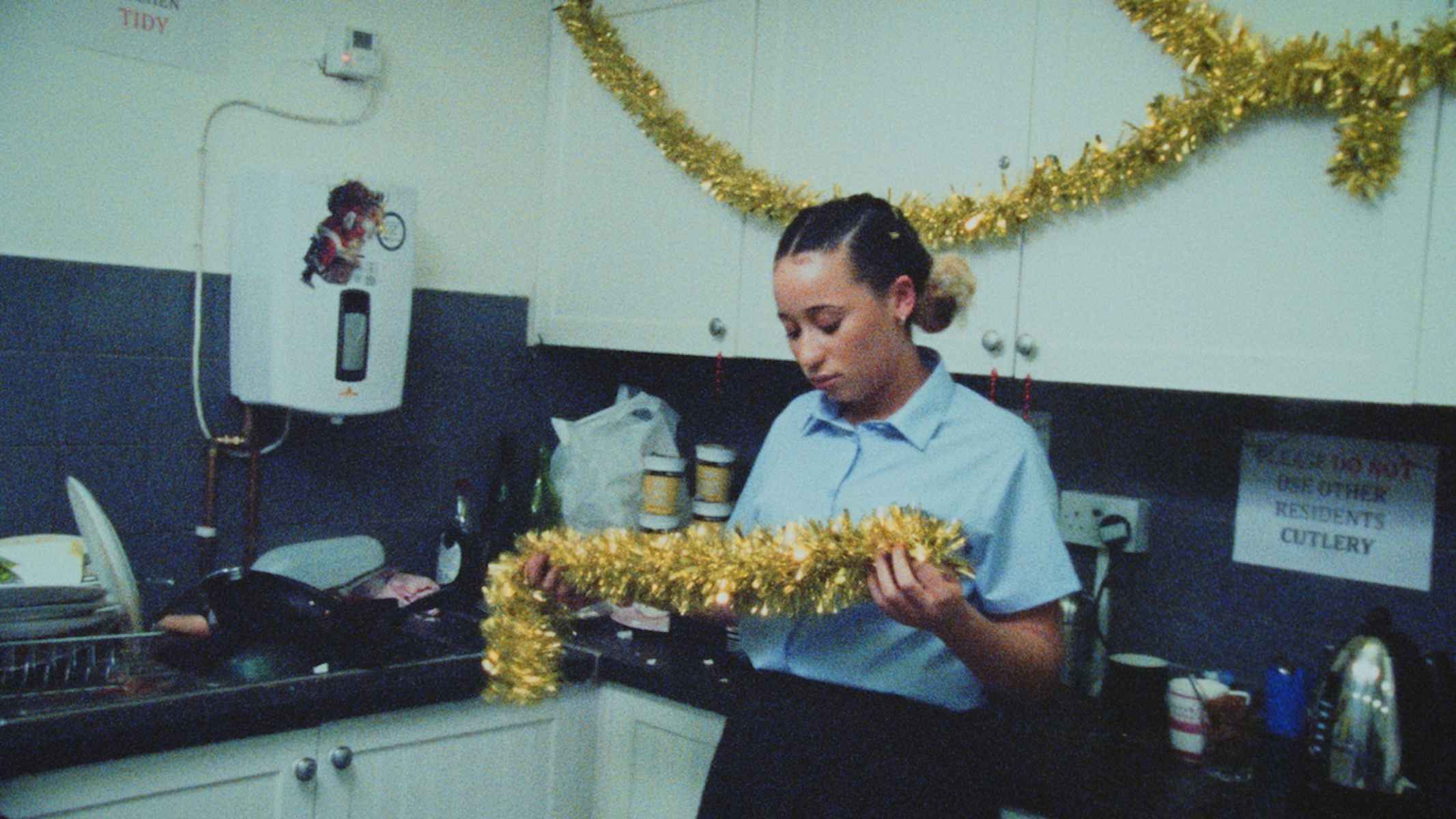 What did you take away from making Blue Corridor 15, and how would you like it to make viewers feel?
I want people watching to feel a kinship with these girls. My DP Tristan Chenais and I talked a lot about the intention behind everything. I wanted the story to be truthful, careful and sensitive without feeling anthropological. We shot on 16mm and wanted to lean into that richness of tone, which was beautifully graded by our colourist John Alexander Lowe. I spoke to my editor Carina Etae about wanting to be true to the pace and flow of regular classroom energy. Lex Amor was generous enough to let us use her music, which created this nostalgic energy.
Fundamentally, what influences your work?
People. They are so interesting. I also want to make something for my 15-year-old self and my friends at the time. Working with Black women is such a joyful experience, watching the actors build a relationship with each other in rehearsals… The high you feel when everything comes together is unmatched.


More like this