What's next for amapiano?

THE FACE headed to the Soweto township in South Africa to check the temperature of the red-hot music genre.
Back in 2021, amapiano was the hottest genre of London's post-lockdown party scene. ​"I don't remember going out in London this summer and hearing music that wasn't​'piano," Koek Sista, a singer and dancer in the scene, told THE FACE at the time.

Two years later, the international buzz around the South African genre is still going strong. The Scorpion Kings duo, one of amapiano's biggest acts, recently headlined London's 6,000-capacity Printworks venue, while Uncle Waffles – arguably the scene's coolest, most charismatic rising star – is DJing at this year's Coachella. Both are booked for the Piano People stage at the Afro Nation Portugal festival in June, which packs its mainstage with West African superstars like Burna Boy and Wizkid.

In February this year, I headed out to South Africa to cover a series of events programmed as part of Boiler Room x Ballantine's ongoing True Music Studios series (disclosure: Ballantine's covered the expenses of the trip) in the Soweto township. Between the parties, panel talks, club nights and a dance class, I spoke to some locals to get a sense of how the international interest has affected artists on the ground in SA, and to try and figure out what the future holds for amapiano.

Most agree that amapiano (Zulu or Xhosa for ​"the pianos") was born in Gauteng, one of South Africa's nine provinces. But its exact origins are debated among the heads. Some think it emerged from Johannesburg or Pretoria around 2018; a staff member of a JoBurg record shop has a theory that it was largely developed in the early 2010s by Kelvin Momo, known as ​"the king of private school amapiano" thanks to his luxurious, lounge take on the sound. Either way, Njelic, a local maestro who carries a cool sense of confidence, emphasises that Soweto is significant to the amapiano movement.

"A lot of the producers and DJs who are having hits today are from Soweto," Njelic tells me in a backstage production area before his Boiler Room x Ballantine's broadcasted-set.

On the outskirts of Johannesburg, Soweto is one of the largest townships in Africa, a hotbed of musical talent with a deep history of socio-political tension and protest. Chaf Pozi, the site of the Boiler Room events, is surrounded by landmarks. Situated between two massive, defunct power station towers which now facilitate bungee jumping (a driver proudly tells me once he took Steven Gerrard and John Barnes there), it's close to the massive FNB Stadium, which has hosted concerts from the likes of Rihanna and One Direction, as well as matches for the 2010 Fifa World Cup. It's also less than a ten-minute drive to Vilakazi Street, where Archbishop Desmond Tutu and the Mandelas were once residents, and where a tour guide will show you the bullet holes and scorched bricks on the Mandela house.

​"Everyone here likes amapiano," continues Njelic. ​"It's a community that likes dancing." Njelic's set leans into a heavier sub genre known as ​"sgija", distinguished by its clattering percussion. But all amapiano tracks have one thing in common: the bassy, rubbery thud of the log drum, first heard in South African music at the start of the 2010s. The music can be instrumental, but there's often soulful singing and rapping on the tracks, and with its liberating impact on Black South African youth culture, it's often thought of as the spiritual successor to kwaito. The music is full of suspense, with negative space that's pregnant with emotion. To less familiar ears, it might sound like a smoother version of Durban's heavily rhythmic gqom genre.
True to his word, a couple of hours later, a duo of slinky dancers are in front of the DJ decks, lapping up the cameras' gaze during Njelic's DJ set, while observers bob their heads obediently to the rhythm. Aside from the occasional agile dancer who breaks out into dextrous footwork, the latter, more laidback response to amapiano seems common at parties in SA. At a club night in the warehouse-like Soweto venue Zone 6 (co-owned by Black Coffee), a lot of the punters play it cool during sets by Uncle Waffles and Kelvin Momo, flexing in sectioned-off areas with bottles and sparklers.

Njelic's set is the sweaty finale to the Boiler Room x Ballantine's party that also features Kabza De Small (one half of the Scorpion Kings), while local superstar Kamo Mphela is also on the lineup, representing the glamour of the amapiano aesthetic. Backed by a troupe of tightly choreographed dancers clad in pink trucker caps, her stage presence brings to mind major US rappers like Cardi B, Doja Cat and Megan Thee Stallion – all of whom who've had a big influence on her personal style.

Mpehla first started dancing to amapiano in 2018. ​"The parties were more or less in the hood," she tells me backstage after her set, while local media crowds around to set up cameras. ​"That's where the sound originates from." At parties in Soweto and the Alexandra township, Mphela's footwork immediately turned heads. Twin brother duo Major League DJz (who, as the name promises, are massive) soon signed her as a musician to their label and she dropped her debut EP, Twentee, in 2019. Since then, she's amassed 2.4 million Instagram followers.

The great paradox of amapiano is that it blew up internationally in 2020, a year when borders were closed and it was unsafe, and at points even illegal, for groups of people to dance together.

But when the pandemic had us all locked down and glued to our phones, social media surged. Those rhythmically gifted enough to pull off the amapiano dance moves pioneered by the likes of Kamo went viral, boosting whichever tracks they paired with their videos self-shot in backyards and bedrooms. MFR Souls' Kamo Mphela-featuring track Amanikiniki, for example, exploded in 2020 thanks to TikTok.

To this day, Kamo always makes a bespoke dance to pair with her songs. ​"Usually, when you release a song in South Africa, if it's not on TikTok, it's not banging," she says. ​"There needs to be some type of viral challenge that everybody's joining, because it just makes everybody feel like they are part of the music."

A highlight of the Boiler Room x Ballantine's programme is the Saturn Return ball, thrown by LGBTQ+ collective Le Grand Brand, which illustrates just how inclusive the amapiano movement has become. At Chaf Pozi, three Hauses ferociously battle it out for five categories, voguing to a soundtrack of gqom and amapiano, rather than the house and disco selections you'd expect at a Western ball.

Shannon J. Kivido, a choreographer and the mother of the Haus of Pose, thinks this is one of the things that makes South Africa's flourishing ballroom culture stand out. "[Amapiano] is very relevant to who we are," she says, as her Haus celebrates winning three out of five of the ball's categories backstage. ​"We want to take what we love, which is vogue, and take what we are – which is South African – and mix it".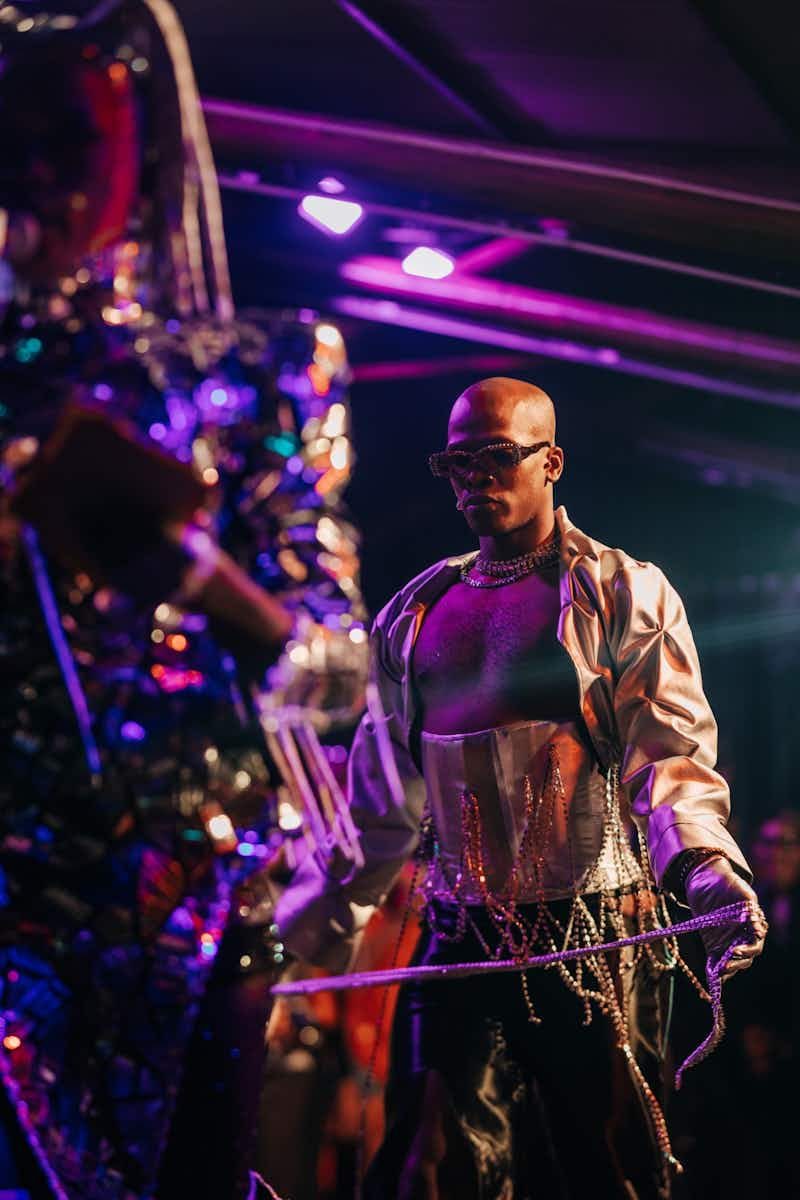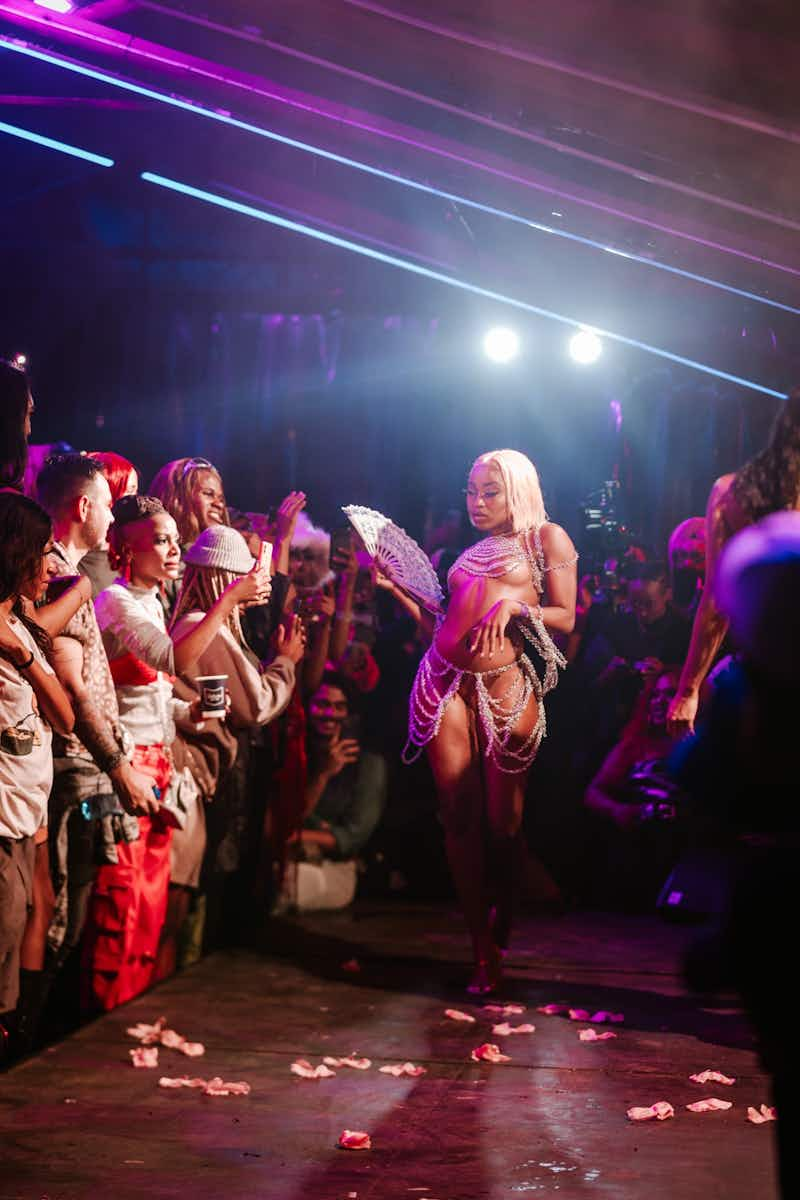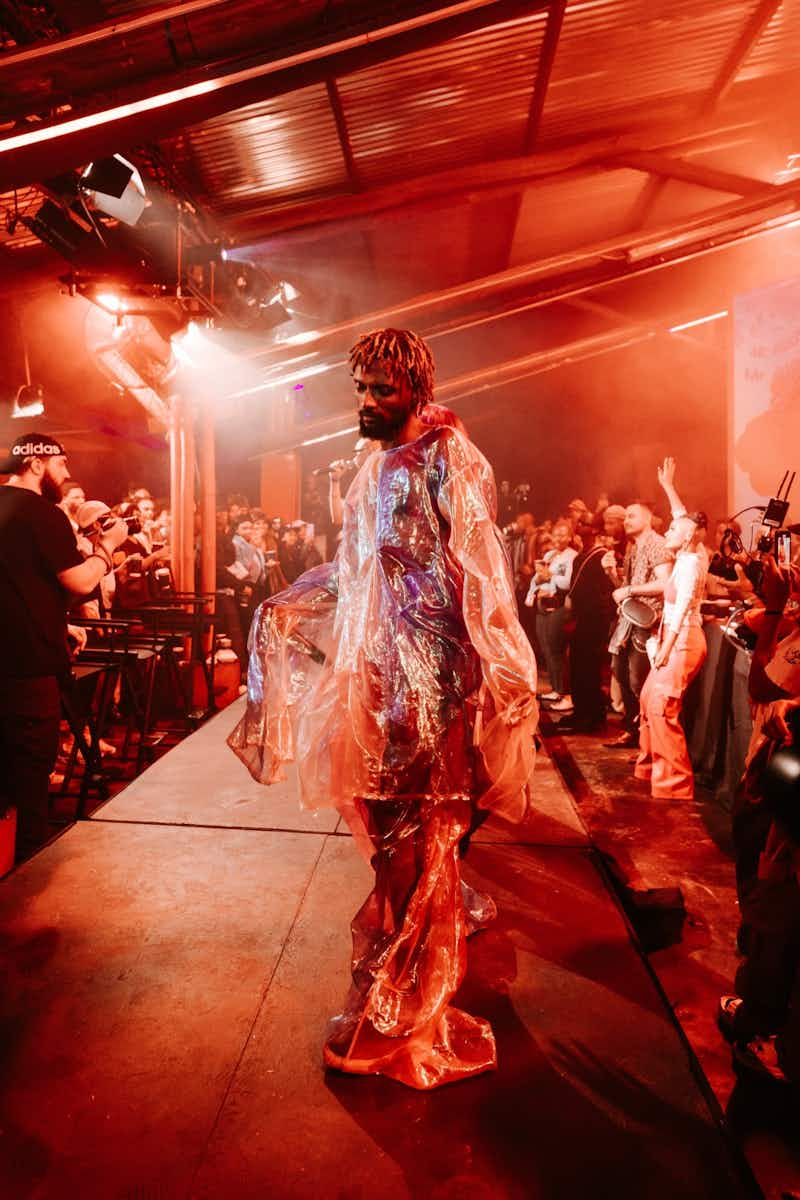 Since its global breakthrough, the amapiano sound has been cross-pollinated to varying degrees of success. Nigerian artists including Asake, Davido and Burna Boy have fused ​'piano with native genres such as afrobeats, fuji music and street pop. In the UK, Jorja Smith released the amapiano-inspired song All of This in 2021, produced by Ghanaian producer Guilty Beatz, provoking social media backlash and some criticism of South African rapper Cassper Nyovest and Kabza De Small's Scorpion King teammate DJ Maphorisa. A few months later, two All of This remix EPs were released featuring SA artists such as Heavy‑K, Major League DJz and the Scorpion Kings.

Everyone in Soweto wants to see amapiano grow. Mphela has high hopes that it will have a global breakthrough on a similar level to afrobeats, and suggests that South African artists should mix English lyrics into their songs to increase their crossover potential. But if the international music industry profits from the sound without crediting the South African pioneers, there will be growing pains.

"The music originates from places [which] need support for that culture to live longer," explains sharply-dressed local music journalist Mpumelelo ​"Frypan'" Mfula. Frypan has been present throughout the Boiler Room x Ballantine's programme, and he led panel discussions digging deep into the history of SA, featuring OGs such as Nkosi Zuthulele of the Soweto jazz band BCUC, veteran house DJ Lady Sahke, musician Nobantu Vilakazi and Njelic. With an encyclopaedic knowledge of the country's music history, he understands more than anyone the importance of giving the locals their flowers. ​"People want fair involvement in its growth, especially within markets that can make a significant change to their lives.

​"It's just a matter of balancing the exposure of the sound and where it originates from, with the benefits of those who helped brew it and grow it," Frypan concludes. ​"There will always be those politics. It's not a new conversation, but it's that much needed conversation. You can't run away from it."

More like this