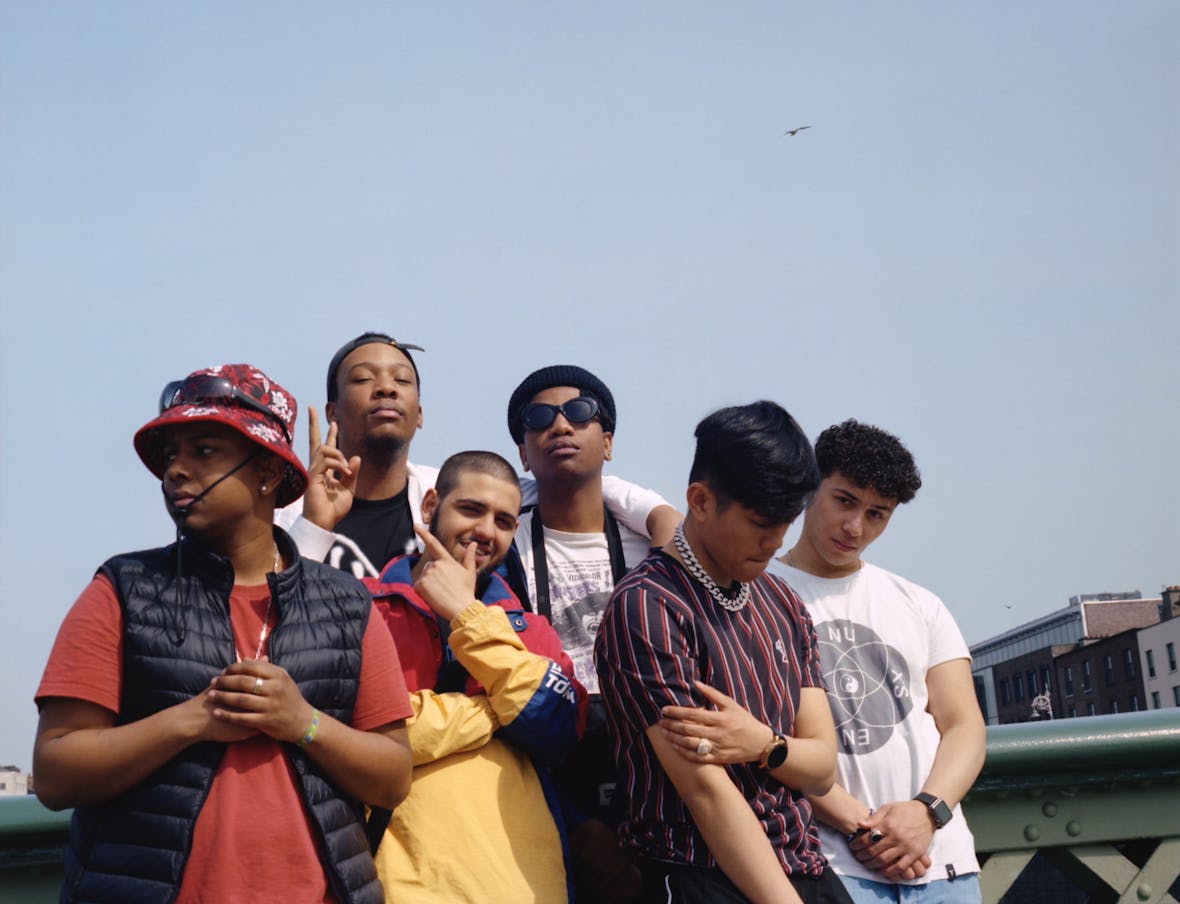 An intro­duc­tion to Dublin rap crew

NUXSENSE
Fresh out of the city's live­ly rap scene, NUXSENSE encap­su­late mod­ern Dublin in thrilling ways. With ori­gin sto­ries that extend to all over the plan­et and a region-neu­tral sound built on moody synths, thick clouds of weed smoke and the spir­it of Earl Sweat­shirt, this six-man col­lec­tive – Lutho­rist, Jehno­va, AL.I, Rem$, Bogzy and Sivv – are a fix­ture of the under­ground in Ireland's increas­ing­ly mul­ti­cul­tur­al capital.
With pro­duc­er Sivv behind the boards on every track, the group's bugged-out ethos has been clear­ly defined on their 2017 mix­tape Non-Lin­ear (which plays a lit­tle like their ver­sion of The Odd Future Tape) and Luthorist's strong recent album Hue­co Mun­do. Solo sin­gles reg­u­lar­ly drop too as each mem­ber devel­ops their own dis­tinct touch. When the crew comes togeth­er, it feels like the fus­ing of indi­vid­ual com­po­nents, unit­ed for the greater good. Their buzz is steadi­ly increas­ing and at gigs they've been known to lead crowds in a chant of ​"Who's next? NUXSENSE! Who's next? NUXSENSE!"
This is NUXSENSE, in their own words.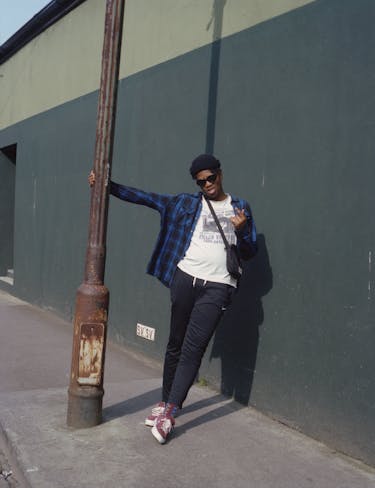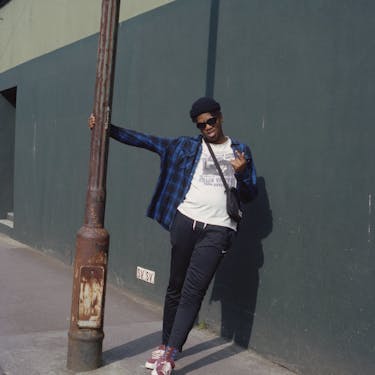 Listen now:

Jehnova on capturing Dublin's spirit
"I think my music and Dublin are insep­a­ra­ble because just the envi­ron­ment that I'm around and just the sounds of the city real­ly influ­ence me. It's kind of like how New York rap­pers, their shit sounds New York-y. I feel like our music sounds Dublin-y. It real­ly describes it. You can even see from the Non-Lin­ear mix­tape, for exam­ple – that's Dublin City."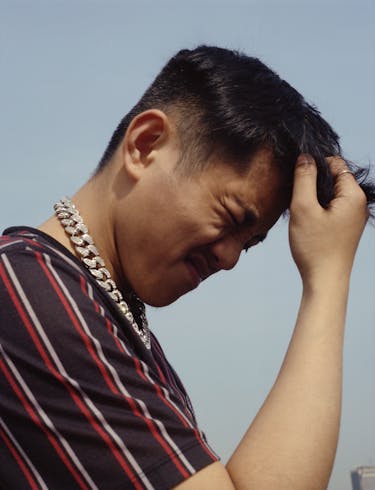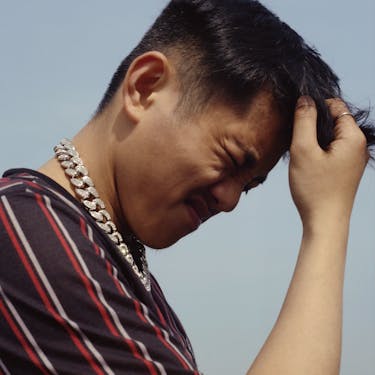 Listen now:

How Rem$ fell in love with rap
"My broth­er, he was like, ​'You don't know about this'. He was like, ​'Xzib­it, Bone Thugs-n-Har­mo­ny, Three 6 Mafia, CD copies.' I was like, ​'What the hell is this? This is real­ly loud, this is real­ly aggres­sive but I like it for some rea­son.' [Laughs] And then, when I came to Ire­land, the first tape I ever bought was The Mas­sacre by 50 Cent. Oh my god, that album put me on a whole oth­er lev­el. I was like, ​'Click­i­ty clank, click­i­ty clank'. Man, that Pig­gy Bank thing was on some lev­els, bro!"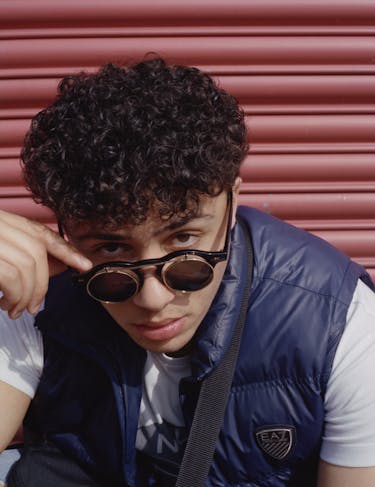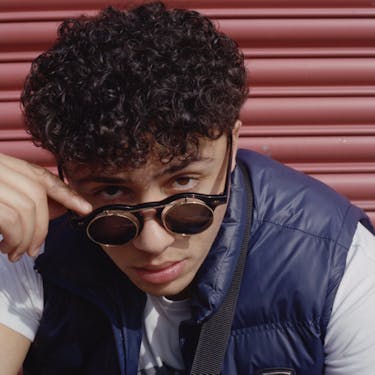 Listen now:

AL.I on expressing himself as an outsider
"I moved around a lot, nev­er stayed in the same school for more than two years. I got to expe­ri­ence a lot of dif­fer­ent cul­tures, dif­fer­ent envi­ron­ments, which is a good thing. One of the bad things is I nev­er got to actu­al­ly set­tle down and just have like a strong root. But I think over­all it influ­enced me to be with myself I guess most of the time. Not to try to fit in with peo­ple or any­thing like that, just focus on my own thing and strive. That's when music came in. [It was] an escape for what­ev­er I want­ed to say or how I want­ed to feel."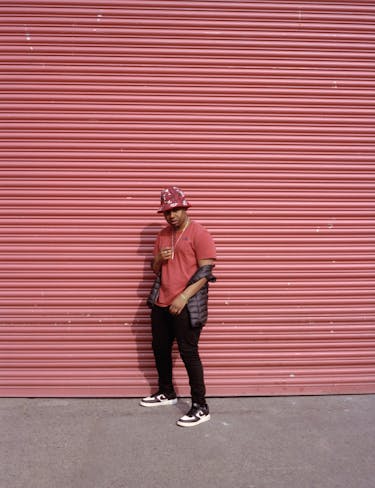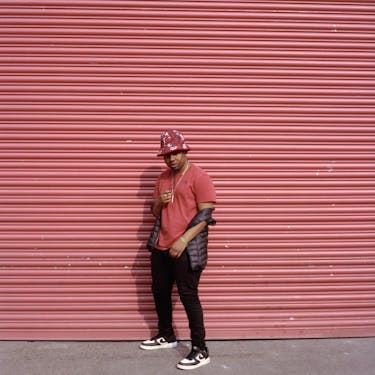 Listen now:

Luthorist on his breakthrough LP
"To be hon­est, I got a bet­ter recep­tion than I thought I would on the tape. Hue­co Mun­do, me and Sivv – Sivv on all of the pro­duc­tion and me and most of the homies on all of the tracks – I thought it was real­ly dope. We'd been work­ing on it for the past year, year-and-a-half. The first few tracks are old­er, the end of the tape are new­er tracks. It was just some­thing that I'd just been work­ing on a lot. I just didn't want to be at a stag­nant point of our career. I just felt I need­ed to drop something."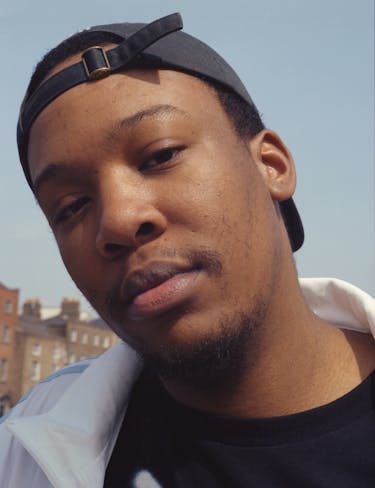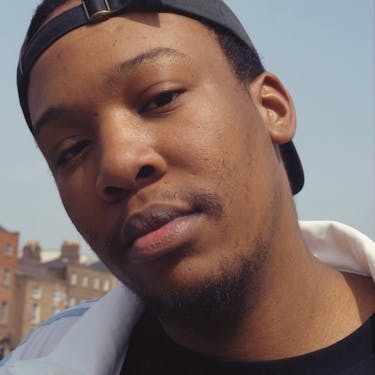 Listen now:

Sivv speaks on developing his sound
"I used to think I would only be into like sam­ple-heavy stuff, then I kind of got into the design of stuff lis­ten­ing to a lot of elec­tron­ic music and watch­ing Deadmau5. He has streams where he's just mak­ing music and design­ing all these synths and stuff and I was like, ​'Whoa, that seems cool'. It's stuff you should go to school for but the fact that I kind of got as far as I did with­out any sort of for­mal train­ing, I like that part. So when­ev­er I achieve a sound that's in my head and I hear it, it always just makes that track sort of spe­cial, you know?"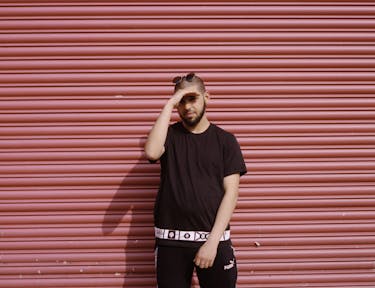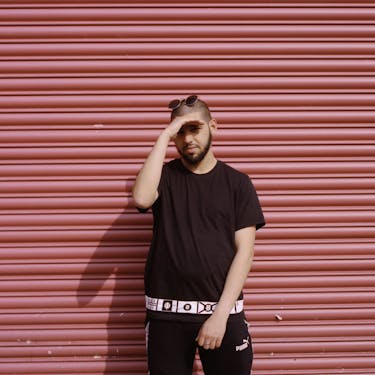 Listen now:

Bogzy on the group's special bond
"When I'm look­ing for­ward to doing some­thing on my day off, it's just link­ing up with them. They're my broth­ers after all. We have this spe­cial bond I can't even describe to you. Oth­er peo­ple think, ​'Oh yeah, they're NUXSENSE, they're a music group.' It's not even just the music. There's so much ener­gy put in it. We all have the same dream, so we all have the same focus, same vision. At the end of the day, we all want to make the same thing, we all want to see the same life hap­pen­ing basically."
---