Rap
Music

Volume 4 Issue 001: The outlandish rapper bringing rhymes out of the nursery.
Music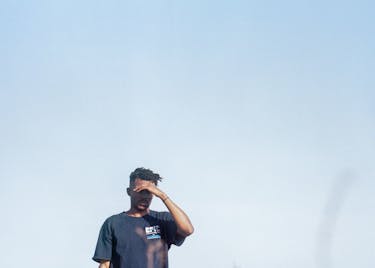 The experimental hip-hop producer provides a taste of New York's underground.
Music

Volume 4 Issue 001: The Mancunian MC on the pull, on the lash and on top of the world.
Music

We pin down Tyler, The Creator: the elusive Pied Piper of Fairfax and most influential artist of the decade. Click the link below to order now.
Music

Guest verses can be key to the promotion and quality of a hip-hop album. In today's world of streaming and relentless content, how much do they cost and what's the payoff?