"

I can rap my arse off": ArrDee's on a mission to prove the haters wrong
The Brighton rapper went viral with his show-stealing verse on Tion Wayne and Russ Millions' hit, Body. Now, he's working hard to sustain the buzz.
Taken from the new print issue of THE FACE. Get your copy here.

ArrDee's hungover again. ​"It's my first summer being 18-years-old, it's my first summer being somebody in the limelight. I've never been out in London before!" he pleads, sounding a bit knackered as he's slumped in THE FACE's office.

In his defence, 2021 has been a wild ride for the rapper, born Riley Davies. After years of sharpening his craft, he made his proper pitch for stardom at the start of the year, dropping the Cheeky Bars freestyle and following it up with 6AM in Brighton – which were both delivered with slick visuals. With his dextrous rapping style, on these tracks ArrDee boasted about his head-spinning benders in Brighton, also hinting that his hedonism hides deeper emotional problems, and that he's seen the darker side of the seaside city's drug trade.
But for the most part, ArrDee – who turned 19 in September – carries himself with happy-go-lucky confidence. ​"Brighton's a lovely town and there's no judgement, you can be who you want to be," he explains. ​"That's why I'm comfy in my skin, because I come from a town where you could be who you want to be, and no one ain't really going to give a shit."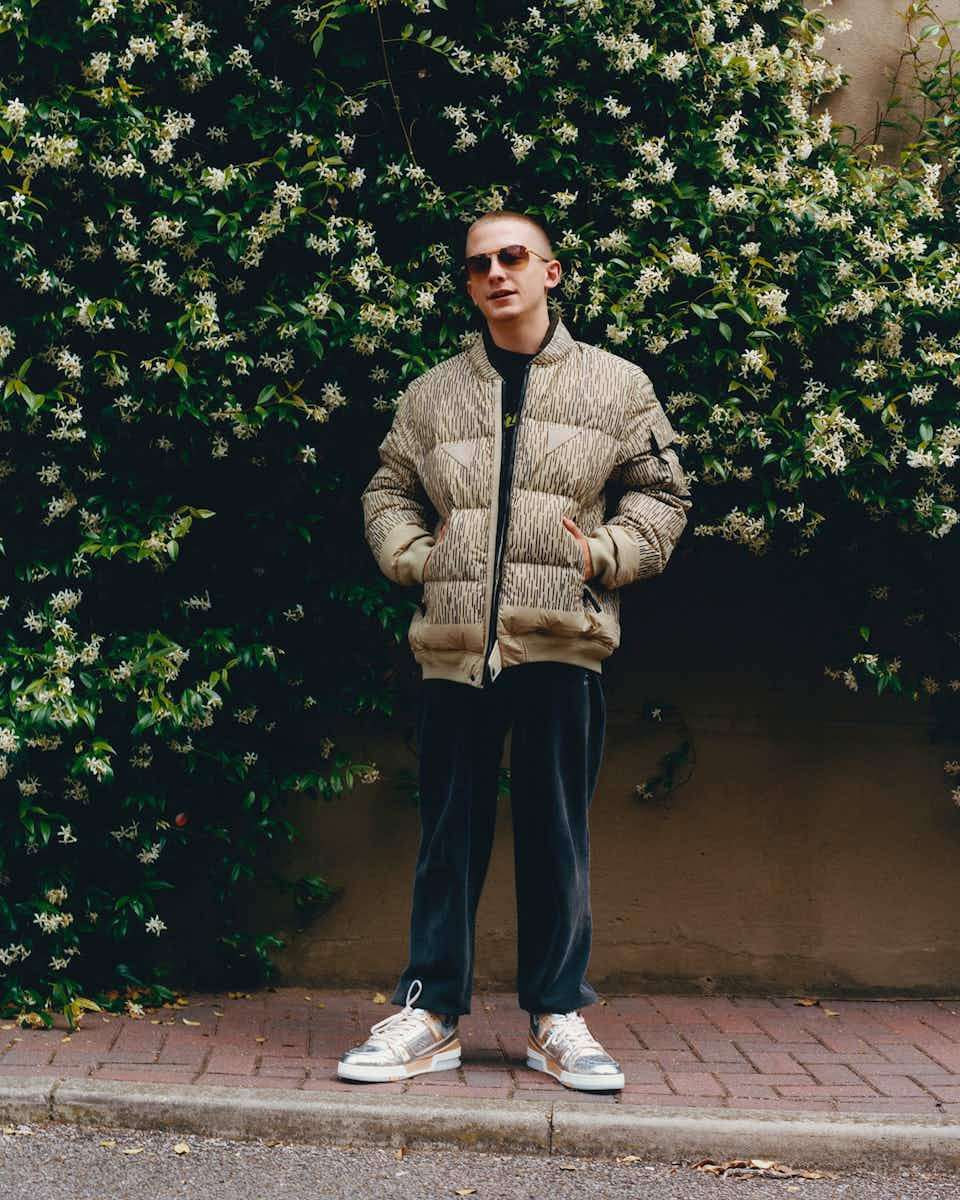 His laddish image has raised a few eyebrows, but soon after he got a buzz going at the beginning of 2021, major UK rappers came knocking. Then in March this year, ArrDee exploded on TikTok thanks to his blush-inducing verse on the remix for Tion Wayne and Russ Millions' chart-topping drill anthem Body.

"In the UK we love an underdog, so everybody loved me when I was up-and-coming," ArrDee says, ​"and now that I've blown, some man are like, ​'ahh he's a meme rapper.'" But the sharp-tongued lyricist is proving that he's here to stay. His debut single Oliver Twist peaked at No.6 in the UK Singles Chart and stayed in the top 10 for five weeks. Later this summer, ArrDee was back in the top 10 with his feature on Wasted, a lairy drill-UKG hybrid track by Digga D.

Although he's proud of his knack for catchy hooks and going viral, ArrDee's still eager to convince the world he has more substance. ​"I can also rap my arse off," he insists. There's a debut mixtape in the works, which he claims is ​"a mad versatile project showing all sides of artistry. We've got melodies on there. We've got slow jams for the girls, we've got drill. We've got bouncy West Coast vibes."

Now he's a bonafide UK rap star, some of his early doubters are, inevitably, jumping on the bandwagon. But ArrDee can count on his number one fan to put them straight. ​"Obviously, my mum's on Facebook," he laughs. ​"She goes to write statuses about it and I'm like ​'you can't, because it's going to be a bad look on me'. My mum's cussing half of Brighton!"

More like this