How The

1975

's new video calls for

AR

anarchy
Few bands are cap­tur­ing the zeit­geist quite like The 1975. Over the years, the Man­ches­ter-formed out­fit have gained as many sniffy doubters as they have die-hard fans. They've spent ample time chip­ping away at people's pre­con­cep­tions, and they've made major cul­tur­al impact in the process.
Fol­low­ing a col­lab­o­ra­tion with Gre­ta Thun­berg, The 1975 have released the punk sin­gle Peo­ple (the first taste of next year's album Notes on a Con­di­tion­al Form). The track includes Mat­ty Healy's typ­i­cal­ly dis­joint­ed lyri­cism about the cur­rent cul­tur­al malaise (​"Fuck it, I'm just gonna get girls, food, gear / I don't like going out­side, so bring me every­thing here").
The idea of being stuck in a fucked up nan­ny state formed a key part of the aes­thet­ic for the video, which was co-direct­ed by Mat­ty, War­ren Fu and Ben Dit­to. ​"Work­ing with them [was] a total plea­sure," Ben tells The Face. ​"All of our con­ver­sa­tions were about the core of zeit­geist, con­tem­po­rary psy­che and the edges of utopi­an-slash-dystopi­an technology."
Enter the point we're at now, in which arti­fi­cial real­i­ty and gov­ern­ment sur­veil­lance are close to cross­ing over in a creepy world of deep fakes. To chan­nel that per­va­sive sense of unease, Dit­to decid­ed to bring in Aaron Jablon­s­ki of the dig­i­tal art out­fit Exit Sim­u­la­tion to cre­ate fil­ters that repli­cat­ed holo­graph­ic face scan­ners. They flash across Healy's own in the video.
Thanks to Aaron, fans can repli­cate that look through Instagram's Face Fil­ters option too. ​"The beau­ty of a fil­ter is that it is instant­ly acces­si­ble, unlike VR, and has an imme­di­a­cy and eeri­ness that is spe­cif­ic to facial AR," Ben says of Aaron's work in the video. ​"We are just scratch­ing the sur­face," he fore­warns, ​"and it's been an hon­our to be part of the first major pop­u­lar cul­ture project to tie these tech­nolo­gies together."
To find out how The 1975 boys became the cen­trifu­gal forces in the pop cul­ture-AR crossover, The Face posed some ques­tions to Aaron about how the project came togeth­er, and how anar­chy will devel­op in the age of dig­i­tal manipulation.

Tell us about the first dis­cus­sion you had with Ben Dit­to about the Peo­ple video.
Ben told me about the video and its main con­cept, then asked me to devel­op sketch­es for fil­ters based on the ini­tial ideas, match­ing a weird, dystopi­an and uncan­ny aes­thet­ic. I loved the idea of devel­op­ing face fil­ters as an impor­tant ele­ment of a music video, then releas­ing these fil­ters for peo­ple to use them. We then devel­oped an addi­tion­al fil­ter that puts you direct­ly inside of the vir­tu­al world of the video sur­round­ed by its cube walls.
How did you decide on that aes­thet­ic for the Peo­ple video in par­tic­u­lar? What were your references?
When I was approached by Ben, he already had a pret­ty clear vision and con­cept for the fil­ters. The key point is their dystopi­an vibe with ref­er­ences to sur­veil­lance and face track­ing tech­nolo­gies. These con­cepts are impor­tant to my work as well, so we took it from there. Then it was a back and forth between find­ing the right look, see­ing how it works on the test footage and adjust­ing the fil­ters accord­ing­ly. The fil­ters them­selves were applied in post-pro­duc­tion – the video was shot with­out them!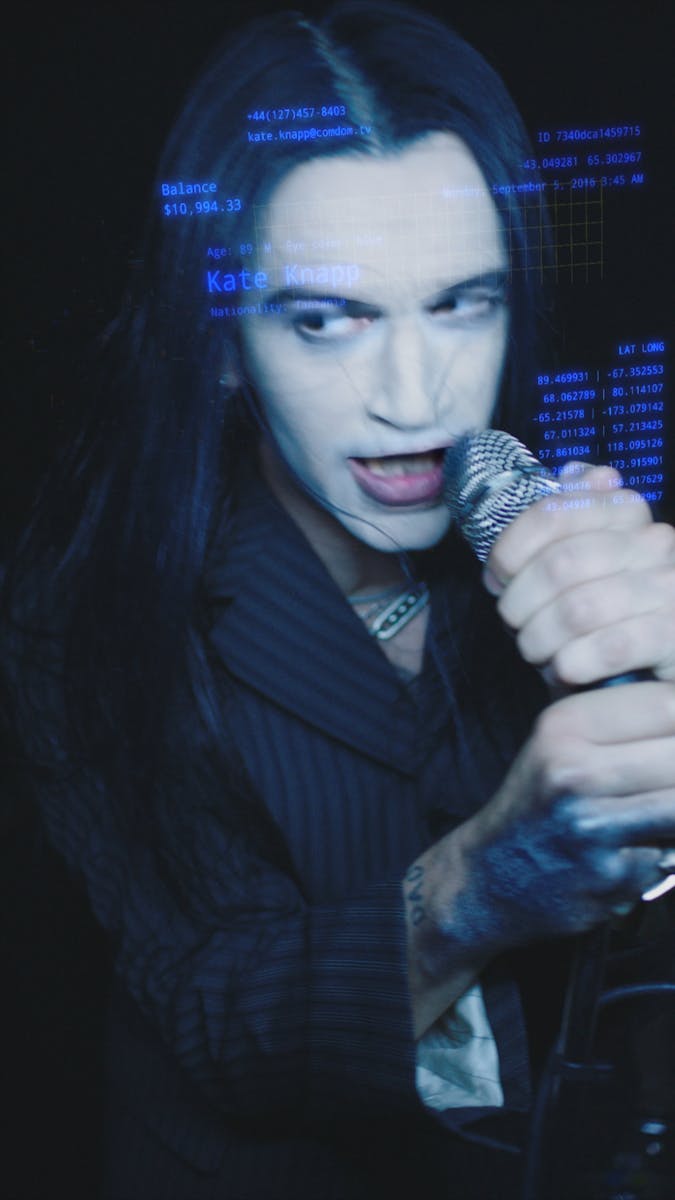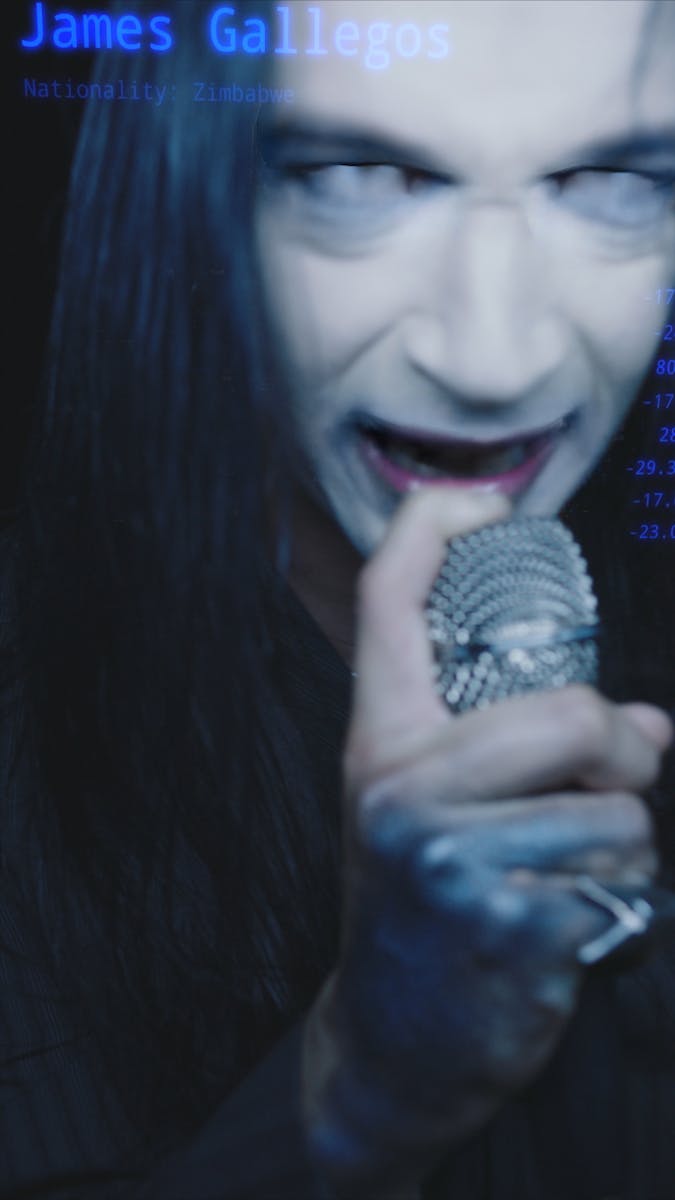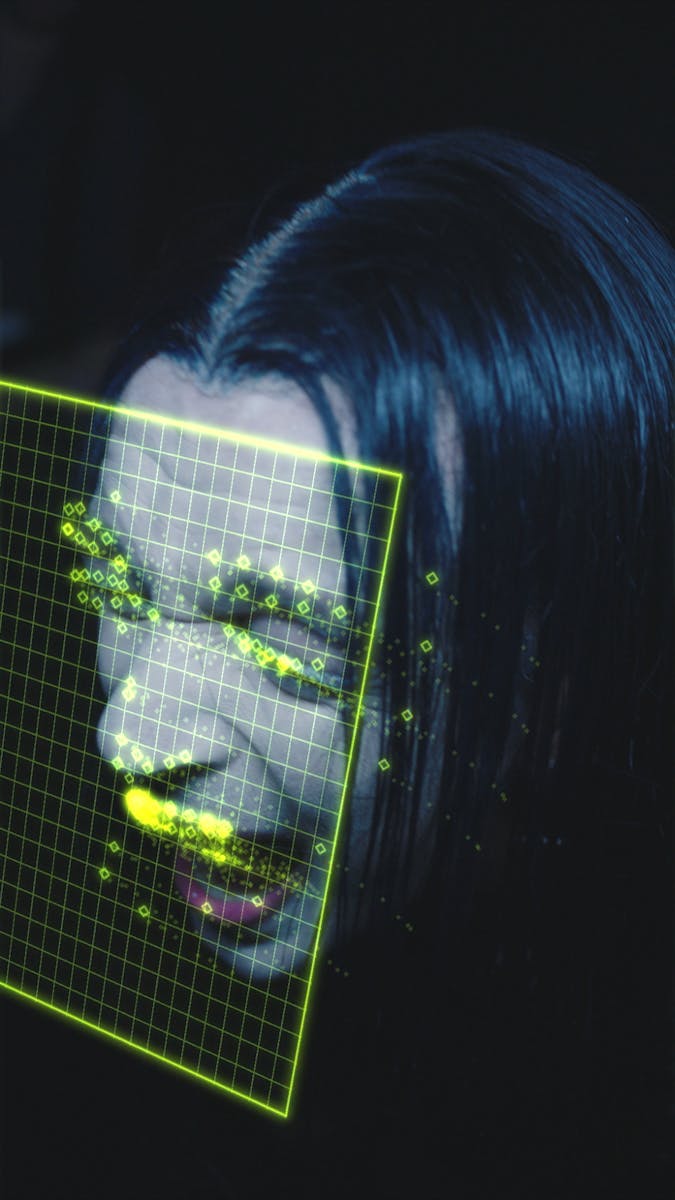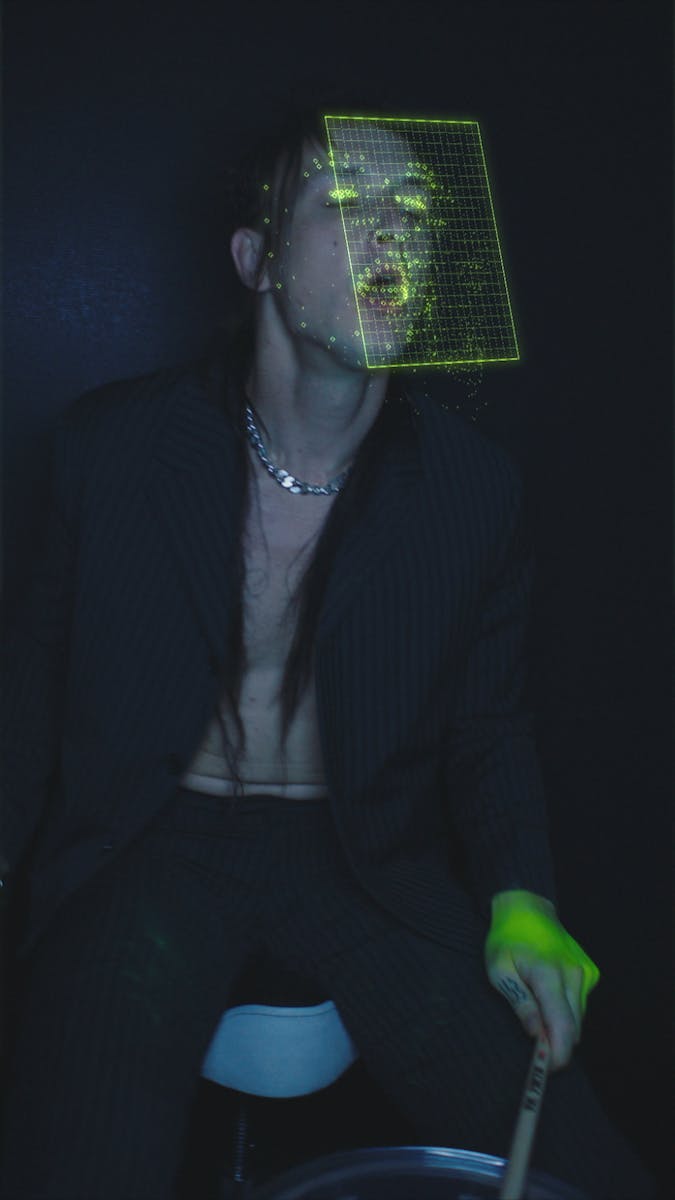 How do you define what's true in an age of dig­i­tal art and manip­u­la­tion? What does anar­chy look like?
Defin­ing what's true will become increas­ing­ly more dif­fi­cult in an age of AI enabled pho­to and video manip­u­la­tion and speech syn­the­sis. We should be more cau­tious and crit­i­cal than ever towards con­tent post­ed online and edu­cate young peo­ple how to dis­cern real and fake con­tent. But all this will be increas­ing­ly dif­fi­cult – basi­cal­ly we are fucked! Anar­chy in our age, in my opin­ion, is using this kind of tech­nol­o­gy to dis­turb and dis­rupt estab­lished pow­er struc­tures and organisations.
What does the future of AR look like to you?
In my opin­ion, AR will devel­op in a way that the bor­ders between the real and the vir­tu­al become increas­ing­ly unno­tice­able, to a point where there will be no dis­cernible tech­no­log­i­cal bar­ri­er when per­ceiv­ing vir­tu­al con­tent in our sur­round­ings. The medi­um of trans­mis­sion will become most­ly invis­i­ble. At some point in the future, we will prob­a­bly receive dig­i­tal infor­ma­tion direct­ly to our brains which would make it pos­si­ble to per­ceive AR any­where and any­time. That's fas­ci­nat­ing and fright­en­ing to me at the same time.
---