How The 1975's new video calls for AR anarchy
The pop rockers invited fans to fuck around with facial AR technology for their new music video, People. Here the directors explain how it's the first of its kind.
Few bands are capturing the zeitgeist quite like The 1975. Over the years, the Manchester-formed outfit have gained as many sniffy doubters as they have die-hard fans. They've spent ample time chipping away at people's preconceptions, and they've made major cultural impact in the process.
Following a collaboration with Greta Thunberg, The 1975 have released the punk single People (the first taste of next year's album Notes on a Conditional Form). The track includes Matty Healy's typically disjointed lyricism about the current cultural malaise (​"Fuck it, I'm just gonna get girls, food, gear /​I don't like going outside, so bring me everything here").
The idea of being stuck in a fucked up nanny state formed a key part of the aesthetic for the video, which was co-directed by Matty, Warren Fu and Ben Ditto. ​"Working with them [was] a total pleasure," Ben tells The Face. ​"All of our conversations were about the core of zeitgeist, contemporary psyche and the edges of utopian-slash-dystopian technology."
Enter the point we're at now, in which artificial reality and government surveillance are close to crossing over in a creepy world of deep fakes. To channel that pervasive sense of unease, Ditto decided to bring in Aaron Jablonski of the digital art outfit Exit Simulation to create filters that replicated holographic face scanners. They flash across Healy's own in the video.
Thanks to Aaron, fans can replicate that look through Instagram's Face Filters option too. ​"The beauty of a filter is that it is instantly accessible, unlike VR, and has an immediacy and eeriness that is specific to facial AR," Ben says of Aaron's work in the video. ​"We are just scratching the surface," he forewarns, ​"and it's been an honour to be part of the first major popular culture project to tie these technologies together."
To find out how The 1975 boys became the centrifugal forces in the pop culture-AR crossover, The Face posed some questions to Aaron about how the project came together, and how anarchy will develop in the age of digital manipulation.

Tell us about the first discussion you had with Ben Ditto about the People video.
Ben told me about the video and its main concept, then asked me to develop sketches for filters based on the initial ideas, matching a weird, dystopian and uncanny aesthetic. I loved the idea of developing face filters as an important element of a music video, then releasing these filters for people to use them. We then developed an additional filter that puts you directly inside of the virtual world of the video surrounded by its cube walls.
How did you decide on that aesthetic for the People video in particular? What were your references?
When I was approached by Ben, he already had a pretty clear vision and concept for the filters. The key point is their dystopian vibe with references to surveillance and face tracking technologies. These concepts are important to my work as well, so we took it from there. Then it was a back and forth between finding the right look, seeing how it works on the test footage and adjusting the filters accordingly. The filters themselves were applied in post-production – the video was shot without them!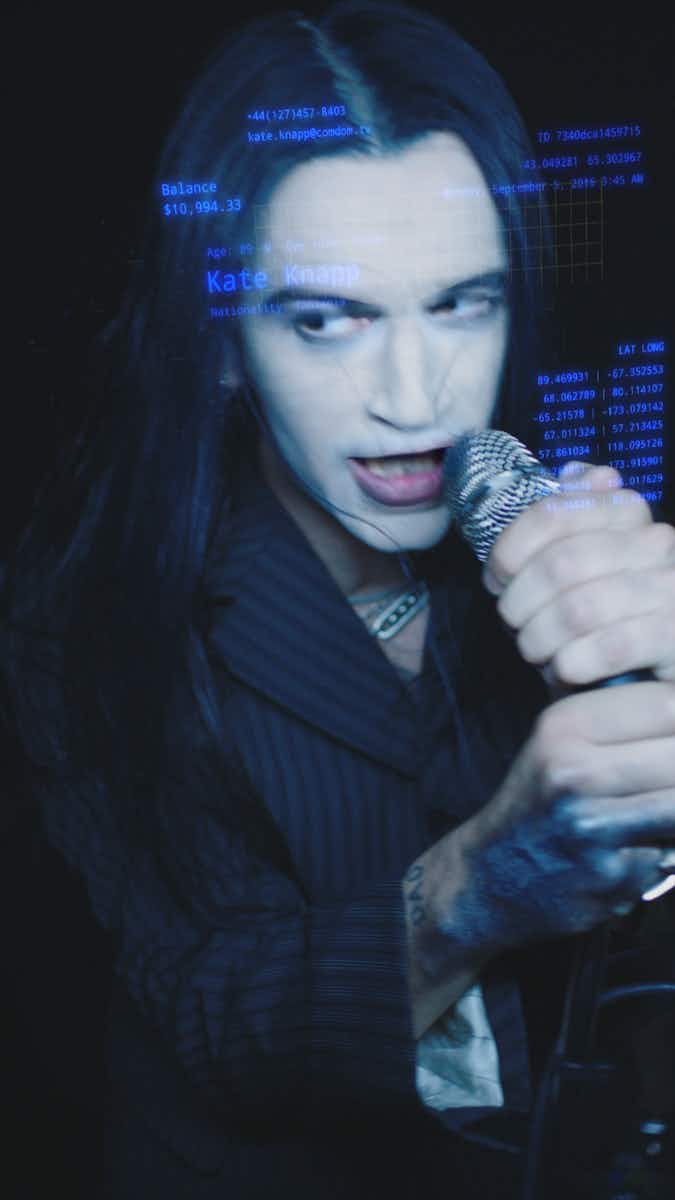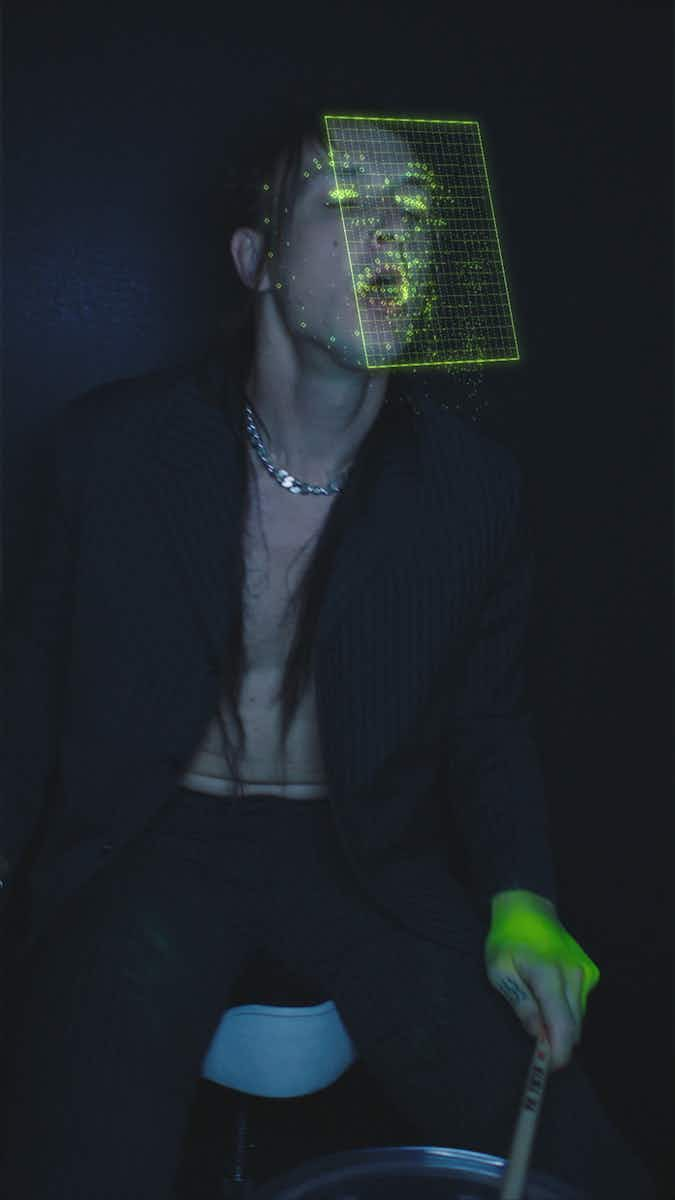 How do you define what's true in an age of digital art and manipulation? What does anarchy look like?
Defining what's true will become increasingly more difficult in an age of AI enabled photo and video manipulation and speech synthesis. We should be more cautious and critical than ever towards content posted online and educate young people how to discern real and fake content. But all this will be increasingly difficult – basically we are fucked! Anarchy in our age, in my opinion, is using this kind of technology to disturb and disrupt established power structures and organisations.
What does the future of AR look like to you?
In my opinion, AR will develop in a way that the borders between the real and the virtual become increasingly unnoticeable, to a point where there will be no discernible technological barrier when perceiving virtual content in our surroundings. The medium of transmission will become mostly invisible. At some point in the future, we will probably receive digital information directly to our brains which would make it possible to perceive AR anywhere and anytime. That's fascinating and frightening to me at the same time.

More like this