VTSS will make you scream
Martyna Maja has obliterated Europe's best clubs with her rule-shattering techno sets. Now she's stepping out from behind the DJ decks to launch her bold new direction: alt-pop superstar.
Taken from the new print issue of THE FACE. Get your copy here.
When VTSS threw a party at London's FOLD club in July, she was approached by an opinionated punter.
Mun Sing of Giant Swan, one of the DJs from her lovingly curated line-up, had played a re-edit of Like A G6, Far East Moment's garish electro house hit from 2010. "[The club-goer] came up to me and said: ​'I really love what you do, but this is a bit pop, isn't it? I was expecting techno,'" says VTSS. So how did the 28-year-old, known to her friends as Martyna Maja, deal with the unsolicited customer feedback? ​"I told her: ​'Babe, ​"techno" is a slur to me!'
"Obviously I was joking," she adds, before flicking up her ice-blue eyes and fixing me with a cheeky twinkle. ​"Well, kind of."

If you're a technohead you've most definitely heard of VTSS. The Warsaw-born DJ-producer arrived on the scene almost a decade ago, gradually proving her chops and developing her signature style of maximalist, white-knuckle beats. As a DJ she's become a regular fixture at Berlin's Berghain and has ticked off many of the big gigs, from Amsterdam's De School to Glastonbury, where this year she went b2b with Daniel Avery inside Arcadia, a flame-spouting robotic spider.
But we haven't met today, in an airy warehouse flat in East London's Hackney, just to discuss her DJ career. This autumn Maja drops a new EP. And it's a curveball, to say the least.

On the four-track Circulus Vitiosus [that's Jacob Rees-Mogg for ​"vicious circle" – Editus Latinus] she steps out from behind the DJ booth and grabs the mic. Lead single Make You Scream is a moody electro banger, all steely sweeps and menacing sonic mosquitoes buzzing through your brain, in which Maja talk-raps about Coke Zeros and dissatisfaction with the studied ennui of a modern-day Miss Kittin or a LA reality TV villain. In the video, a flickering hot pink neon scrawl introduces VTSS as she struts between spotlights, devil horns subtly emerging from her forehead.
The release makes no bones about it: VTSS entering her pop period.

We're sat on a squidgy brown sofa, balancing laptops and poké bowls on our knees. Two little dogs with BDE – Maja's King Charles spaniel, Mauro, and THE FACE Fashion Editor's toy poodle – play turf wars, scuttling and yapping around the studio. Maja uses stiletto nails dotted in lava lamp gloops to pick up radishes that never quite make it to her mouth. There's just too much to talk about, as I find out when I suggest that the new path Maja has chosen must be mildly terrifying.
"I was so scared about the first live show, where I'd be singing and shit, that my period was two-and-a-half months late!" she tells me, voice smoky, fast-talking and very Polish, as she recalls closing out her Primavera DJ set by performing her new tracks live. ​"But I knew I had to do it because making this new music was the first thing that made me feel excited about the future in a long time."
There are many pros, of course, to launching a pop-adjacent career when you already have a clubbing audience and 187k Insta followers in the bag. But Maja is also well aware of the cons.
"Sometimes I wish I had a clean slate and was building from zero, because there's a lot of expectation. A lot of people want to see me fail because I'm doing something other than what I'm known for. I have a lot of fans who expect one thing from me."
That thing? Pure, balls-to-the-wall industrial techno.

Back in 2012, Maja went to Krakow's Unsound – ​"the best festival in the world" – and had her obligatory rave revelation. She spent the weekend watching women DJs working massive crowds – and the 18-year-old could not unsee them. Her parents' dreams for her professional future ("They wanted me to work at, like, the UN or something!") took a beating as she dropped out of law school in Krakow to study sound at the Warsaw Academy of Journalism and Sound Engineering.
During her time there, Maja started landing small gigs and resident slots in Warsaw, ​"In shitty- ass basements with turntables that weren't working, where I was paid, like, 70 quid." Not the most glamorous, but formative for sure. When she wasn't playing shows, she'd take any work she could in clubs, from sound desks to bar shifts.

Aged 24, Maja made the move to Berlin to cement her place as a Serious Techno DJ. ​"I lived in, like, seven places or something," she says. ​"I was in a squat for a while, which was pretty interesting. But I'm from Poland so nothing can shock me!" Right back to her time studying sound engineering, Maja had been honing her craft as a producer, cooking up what she describes as ​"club tools": dark whiplash bangers to turn dancefloors upside down. So by the time she went to Berlin she already had a bunch of productions in her arsenal.
These hard-hitting tracks gave Maja the clout to bag regular Thursday night shows at Säule, Berghain's ground-floor room, with her friend Lina Jonsson, aka SPFDJ, who released the first VTSS EP, 2018's Self Will, via her Intrepid Skin label. Tucked away in the club's least-established space, they'd tinge their techno with hardcore, electro and synth-heavy sounds. ​"We were regulars and built our position there," Maja explains. After just shy of a year they were offered a set in Berghain's main room. ​"We finally got our first booking on a Friday in Berghain, which was a big deal. Not quite a Saturday, but still good."

Room-placings and billings may sound like trivialities, but they speak to the considered, finely-balanced network in place in the Berlin club scene. Like becoming a pizzaiola in Italy or a politician in Britain, hoops must be jumped through and gatekeepers placated in order to progress. Jonsson and Maja played the game carefully, giving promoters and punters their techno comfort blankets while cautiously dripping in more deviant sounds. ​"Berlin is known for maintaining this culture. It's known for great raves, but it's [also] kind of about [maintaining the] status quo. The change in Berlin happens very slowly. But the shows we did were pretty cutting-edge."
So as exciting as it all was, Maja began to feel the cloying glare of techno purists, both online and IRL. ​"People are so dramatic, you know?" she says with a sigh, thinking back to playing a UK funky edit of a Ciara track. ​"On some [Reddit] groups there were hundreds of people literally sending me death threats and posting about how I should be eliminated from the scene."
Two years ago, Maja took a month-long trip to London. Like so many artists of her generation, lockdown had struck at a critical point in a burgeoning career. She had three-months' worth of cash left in her back account and was facing a summer of cancelled bookings.
The result? ​"I had a bit of an identity crisis. I was so not inspired to make techno or club music because you couldn't see on the horizon when the club would be open." So with nothing to lose she headed to the UK to hang out with people she'd been chatting to online: ​"There were so many friends I was making on the internet because we were all stuck at home. It was almost like online dating."

What followed was her rave revelation, part two. ​"In London, people dress differently, listen to different music, and I find that so inspiring. Techno is such a big part of the identity of Berlin, but there's not really one identity of London, because there are so many." The result was Maja's first non-techno project, Projections, released earlier this year and her debut EP for Ninja Tune sub-label Technicolour: six tracks of avant garde and genre-defying sounds, bringing in trance, dembow and the odd hint of DJ Shadow-esque beats. ​"I came here for a month and the music I made was just something completely different."
Little wonder that Maja and Mauro, her dinky pup, made the move permanent. Now she spends her weekends enjoying balmy nights at Ridley Road Market Bar and her weekdays doing therapy, turning down gigs she doesn't want to do ("there's nothing sexier than saying no!") and working on her new music in the studio. Because, as Circulus Vitiosus makes clear, Projections was only the start of her reinvention.
As Maja spills bucketloads of off-the-record industry tea, she tells me: ​"I'm ADHD so it's like word vomit and then: ​'Fuck, I shouldn't have said that!'" She was diagnosed two years ago, but her condition could be a secret weapon. ​"For me, as someone who struggles to focus, and gets bored with stuff, this new music is such an interesting direction." She bubbles with excitement at the opportunities that an alt-pop career could bring. She'll use the money earned from DJ sets that she's now being offered on the regs, to fund photoshoots and fashion projects. Her eyes dart as we come up with new ideas in real time. ​"It's such a silly dream but my dream collab is Doja Cat."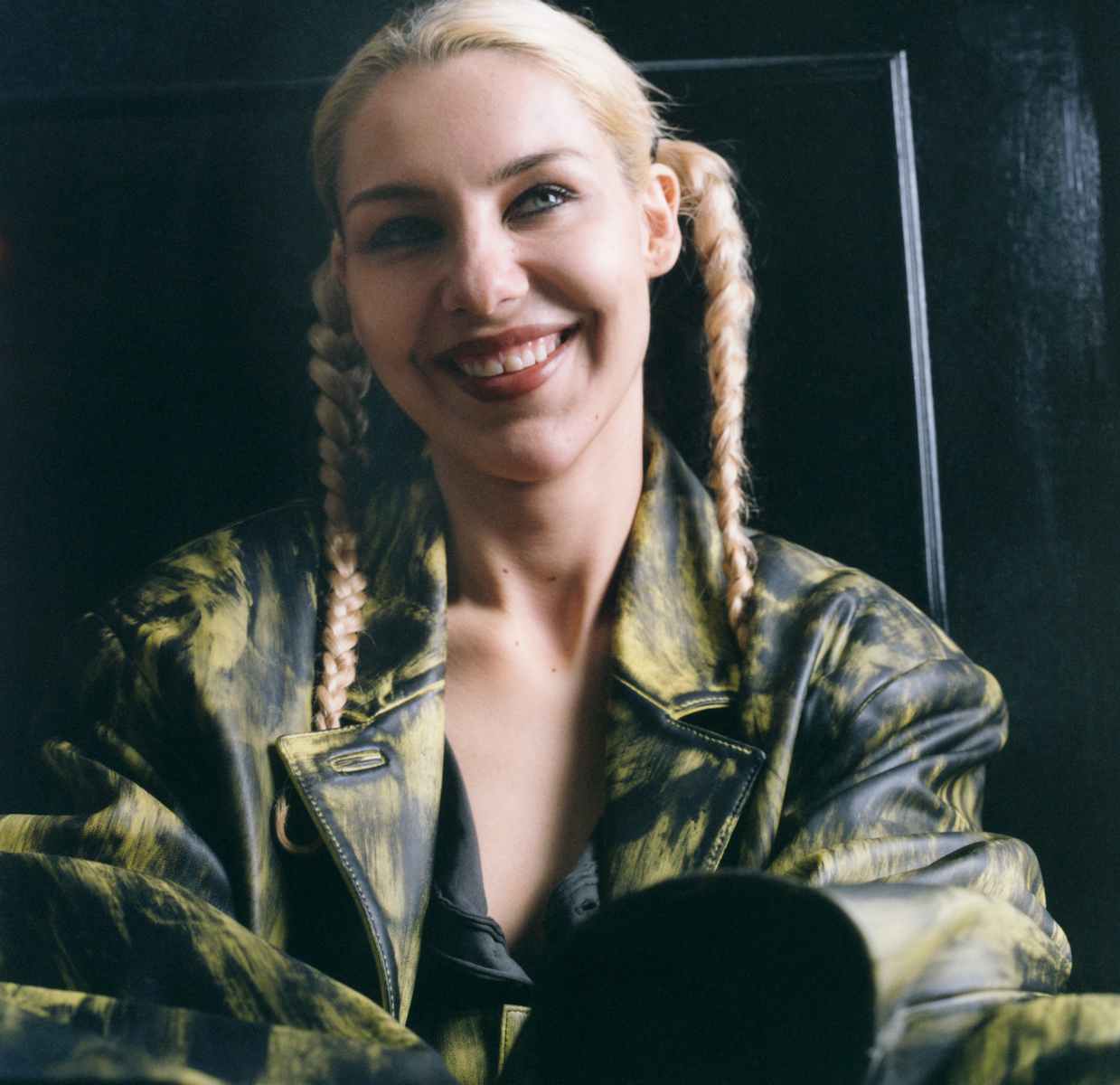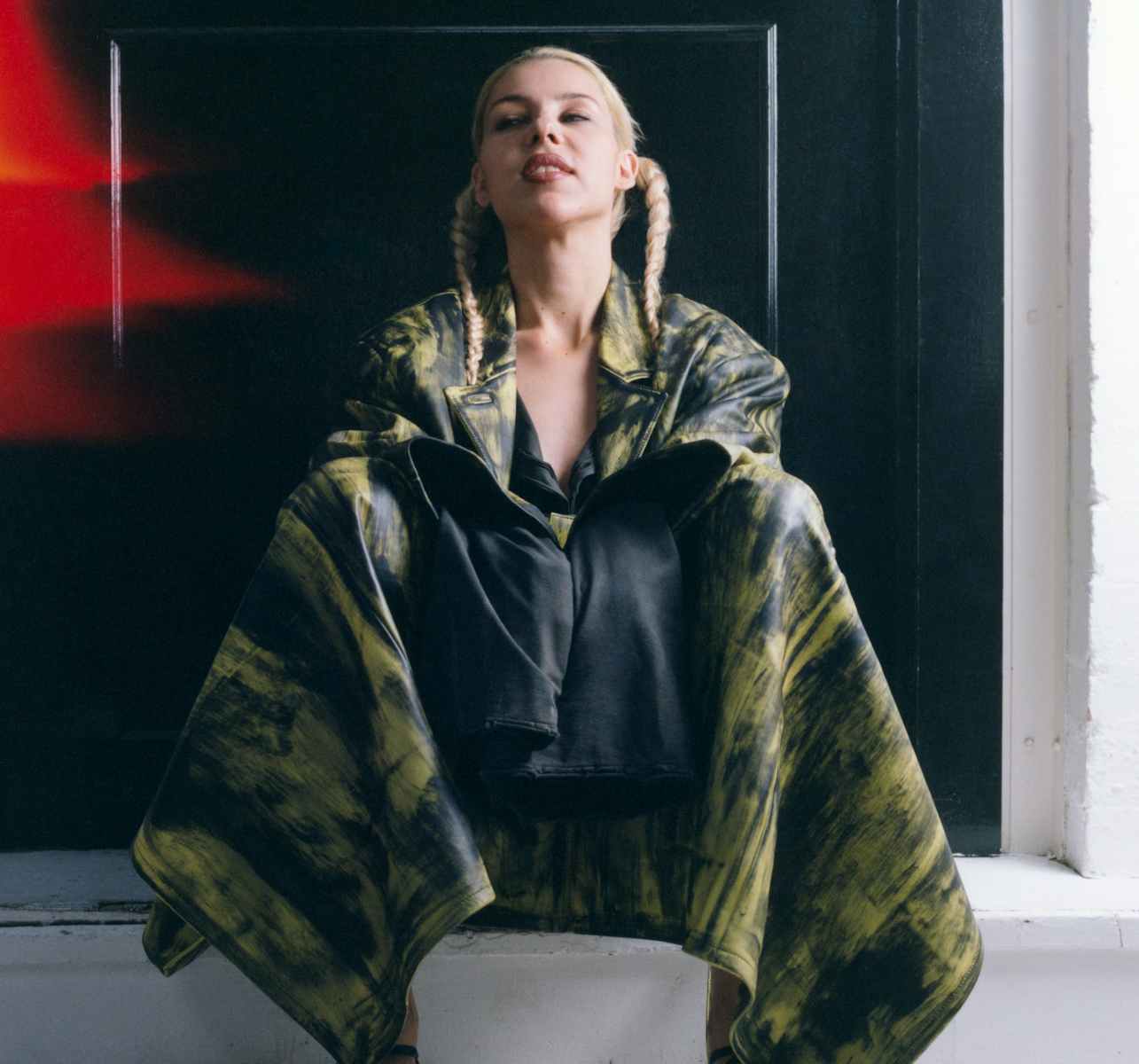 The follow-up single to Make You Scream is Incredibly Annoying. It's another stomping and noisy electroclasher, with back-of-the-class, bratty-meets-haughty distorted vocals. The accompanying video was directed by Furmaan Ahmed and Vasso Vu, who have worked with everyone from SOPHIE to Willow Smith. Maja lounges across a car roof in pink leather and works the camera with I'm A Slave 4 U-era Britney energy.
Deep down Martyna Maja will always love techno. After all, her treasured King Charles Spaniel is named after legendary techno producer Mauro Picotto. And she was finally given the holy grail of DJ gigs: the Sunday evening slot at Berghain, which she celebrated on Instagram with the obligatory, post-set victory pic outside the club. On her Stories she shares comments from fans' socials: ​"VTSS getting the applause she deserves for having bombed the Berghain," says @mauvaisegenre. ​"Attending one of the best dj sets of my life @vtss.pl Thanks," says @elliottsamamama. She may have foregone techno on her newest EP, but she'll never forsake it: ​"There's not a place in the world [that] techno sounds this good." she says.
But for now, VTSS is enjoying her moment in the pop sun. When, earlier this summer, she closed out her DJ set at Primavera, as she puts it, ​"Singing and shit", she ended up having the time of her life.
"I remember saying to my friend afterwards, who helped me a lot with preparing: ​'What if I don't have the rock star in me?'" Maja says, laughing. ​"But I woke up the next day and said: ​'I definitely have the rock star in me!'"

TALENT VTSS HAIR Teiji Utsumi at Bryant Artists MAKE-UP Miguel Ramos at Bryant Artists NAILS Nicole Puresevic POST-PRODUCTION IMGN EXECUTIVE PRODUCER Regina Limon Vega PHOTOGRAPHER'S ASSISTANT James Robertson STYLIST'S ASSISTANT Nadia Dahan PRODUCTION ASSISTANT Lois Willson

More like this