"

Technically speaking, it is a boyband."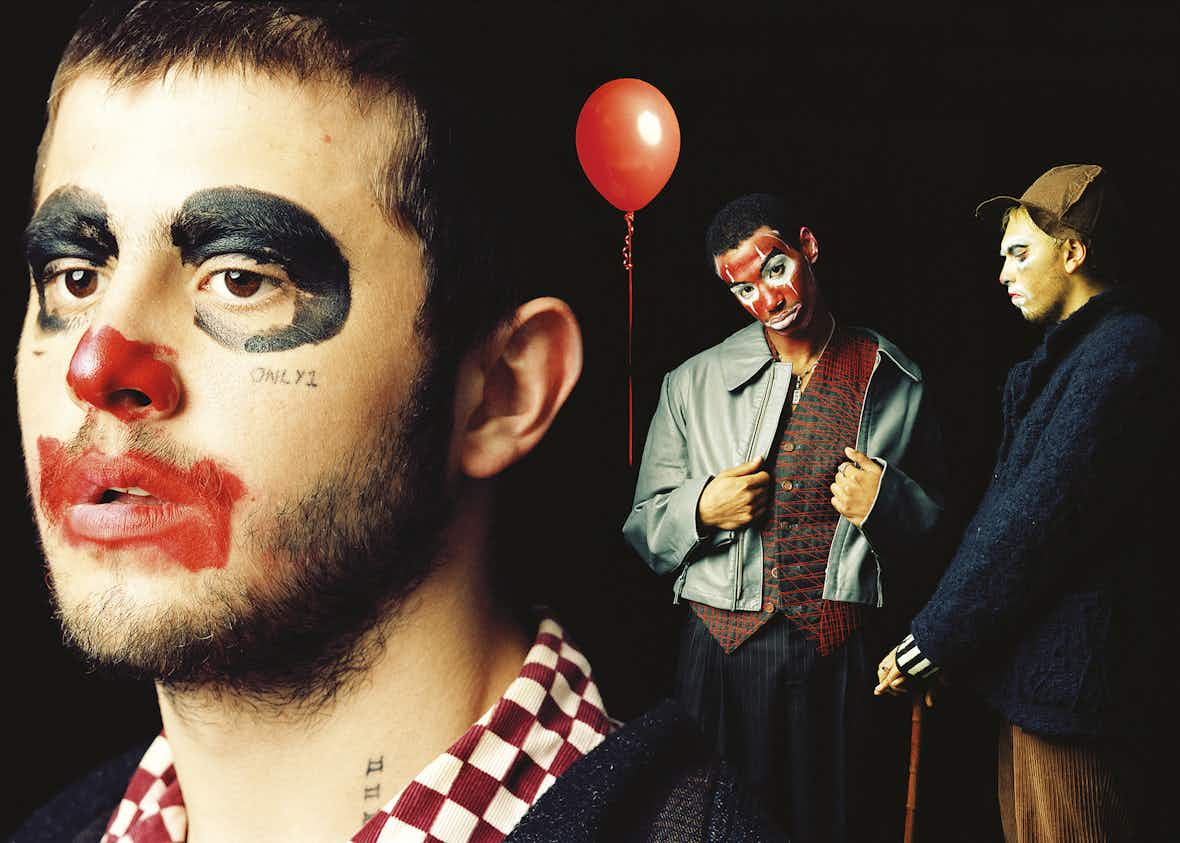 Badgirl$ emerged from a 5am chat at a warehouse rave. During an intense creative period, they created a moody brew of trap production and grunge. Now they're having a laugh with it.
"We're gonna break up bad."
Bubz, Billi and Cooks – the three lads who make up Badgirl$ – are slumped together on a sofa in Haggerston, East London, waiting to get plastered in clown make-up. They're talking about their imagined demise, but there's nothing serious about it. When they splutter into laughter – which is often – they crease and fold like three jacks in one box.
Badgirl$ started life as the kind of 5am promise that usually ends up forgotten by 11am. A chance meeting at a rave in East London around Valentine's Day 2018 and a vow to make music together actually led to something. They made their first song together the day after and moved into a cramped room in Bethnal Green. The set-up worked itself out from there: all three would write and sing, while Billi would play the instruments and handle most of the production duties. One member of the band might write a hook, but another might be better placed to sing it – they would swap around based on whatever works best. ​"It's like a Beatles approach to rap songwriting," Billi says. ​"Technically speaking, it is a boyband," Bubz jokes.
The next two weeks were spent living three to a double bed taking ecstasy and ketamine at parties and waking up late in the afternoon to work on their snarling, strung-out debut mixtape, Bethnal. ​"We actually felt we were working towards something. I don't think I've ever really had that in my life," Bubz remembers. Billi dropped out of art school to dedicate everything to the cause, but that meant losing his student visa, which massively upped the stakes. ​"There was a rush to get employed by the label so that he could stay in the country," says Cooks. But they didn't make it in time, and Billi was deported.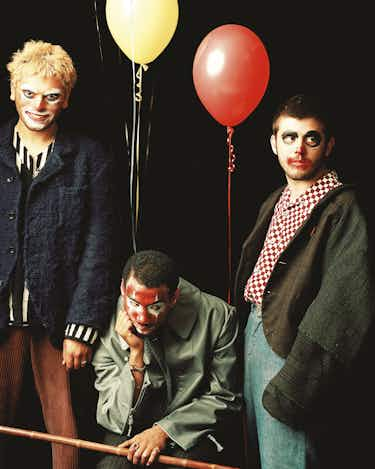 "All we had was each other," Bubz says of those tricky times. ​"Billi went through a psychosis, had his problems, and then still through that we're together."
"I'd be in Turkey on hella meds just pranging out," Billi confirms. ​"Then they'd send me a song that they made, and some of the lyrics would be about what I'm going through even though they don't know exactly what I'm going through. That would make me feel like this was something worth fighting for."

Billi was still trying to get back to a more stable headspace in Istanbul when everything changed. Even though they only had around 700 listens, the Bethnal tape earned them a DM from Sony's Black Butter imprint (labelmates include Octavian and J Hus), and they were signed soon after. Black Butter re-released Bethnal in March, nearly a year after it was first recorded. The record was put out raw and unmastered, in the mould of XXXTentacion or other emo rap from the States, and the band were quickly labelled ​"indie-trap". The mixtape's sound was eclectic but marked by twitchy Ableton trap beats, brooding vocals and forlorn riffs played into a Mac microphone on a plastic kids' guitar. The bass had the spacious, anaesthetic quality of a Yung Lean beat, while the vocals on tracks like Hurt called to mind the Gallagher brothers. It was self-consciously transatlantic. In a similar vein to how GothBoiClique created a space to fuse the rap that kids were listening to with the sonics of Placebo and 2000s emo, Badgirl$ were fusing the musical palette of young generations who grew up on trap music with the likes of Psychic TV and Joy Division.
But in August, Badgirl$ dropped the anthemic pop punk single Stella, and it seems like their aesthetic has since changed dramatically. ​"This music's maybe not more happy, but more stable and mature [than Bethnal]," Billi says about the new stuff. ​"It just feels more calm… and mostly more positive as well."
The more cheerful new sound might reflect the stability they've found from finding support in one another. ​"We're all from different weird backgrounds, but all lived through many different classes throughout our lives. Seen the tops, seen the downs, and found ourselves like fucking directionless at 21, before we met," Billi explains. Their unique stories form part of who they are, but they're keen to emphasise that they are not defined by this alone. ​"Everyone's super interested in fetishising, or capitalising on identity these days," Billi continues. ​"We're three Muslim kids in a band called Badgirl$, and our come up story was written about drugs, and like think about how much that would affect our parents or shit like that. Once you're exposed to this sort of weirdness in your life, you become, like, immune to most of the mainstream political issues or arguments."
But ultimately, Badgirl$ just want to make some massive tunes.
"We're trying to reach everyone. We understand a lot of different demographics' needs," Billi explains. ​"We think there is a middle ground. We started making some reggaeton influenced songs, some dancehall influenced songs. Badgirl$ is gonna explore the whole fucking spectrum. But it's gonna be big pop music for a while."
The band plan to release two EPs before a debut album, but new single Next Up II sets out their stall for now. Sitting at two and a half minutes, the muted pop punk power chords are back, this time over a drum machine beat that's as abrasive as the Union Jack suit Bubz wears in the video.

"The general message [of the song] is that none of this shit matters, it's about the fact that we're going to be rich if we keep working," Billi explains. ​"We're into chaos magick, and we believe in the manifestation of will. Every song we make, half of it's shit that we've lived, half of it's shit that we want to live." What is the shit they want to live? ​"We want to be like Coldplay or something," he smiles. Cooks chimes in: ​"We want to be as big as the Beatles!"
That might sound like hubris, a piss take, clairvoyance, or all of the above, but for now at least, it doesn't really matter if they're joking. Badgirl$ will remain beautifully difficult to pin down, making music that creates their own future together. As they get up to enter the bright lights of the studio at the end of our interview – the slightest hint of nerves escaping like trapped electricity – there's something in their eyes that says beneath the laughter, they're deadly serious about it after all.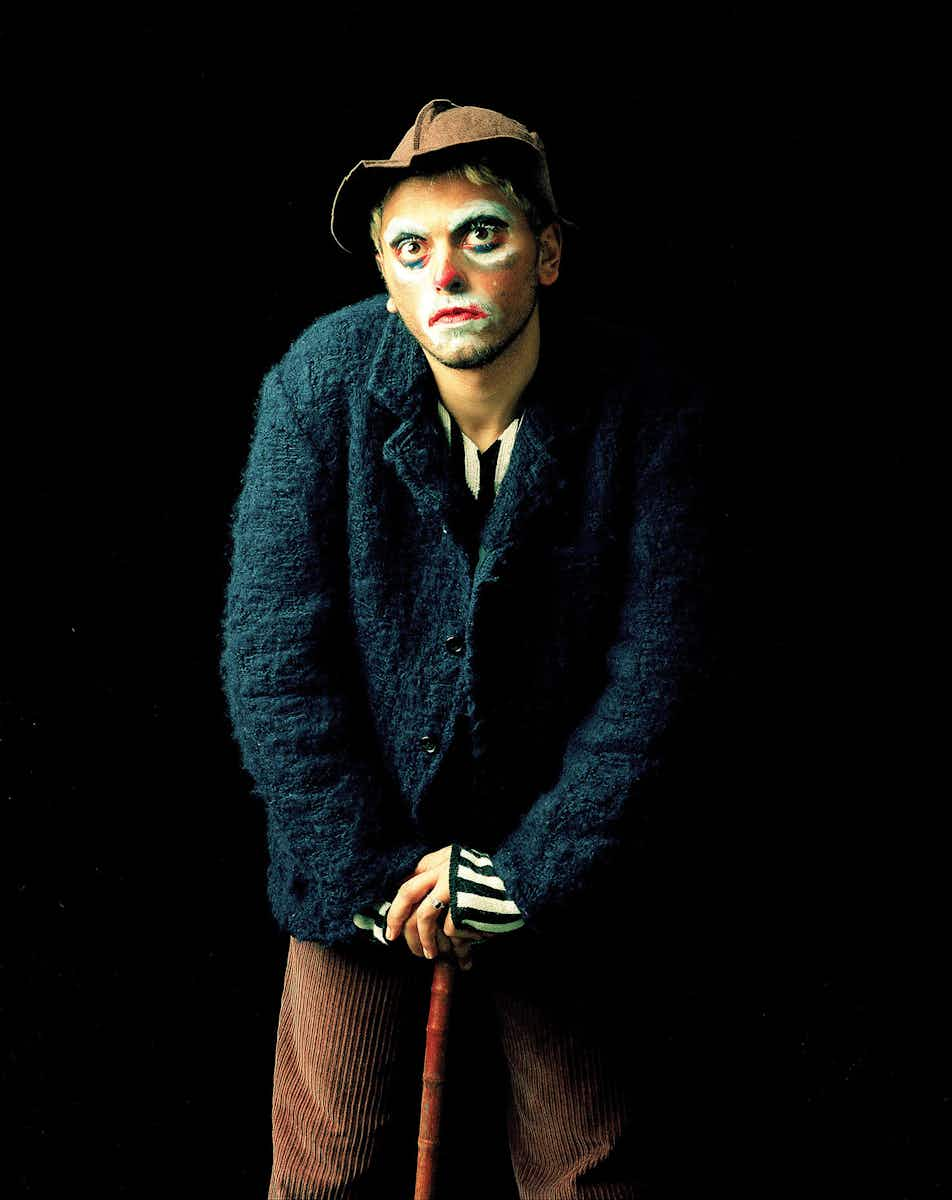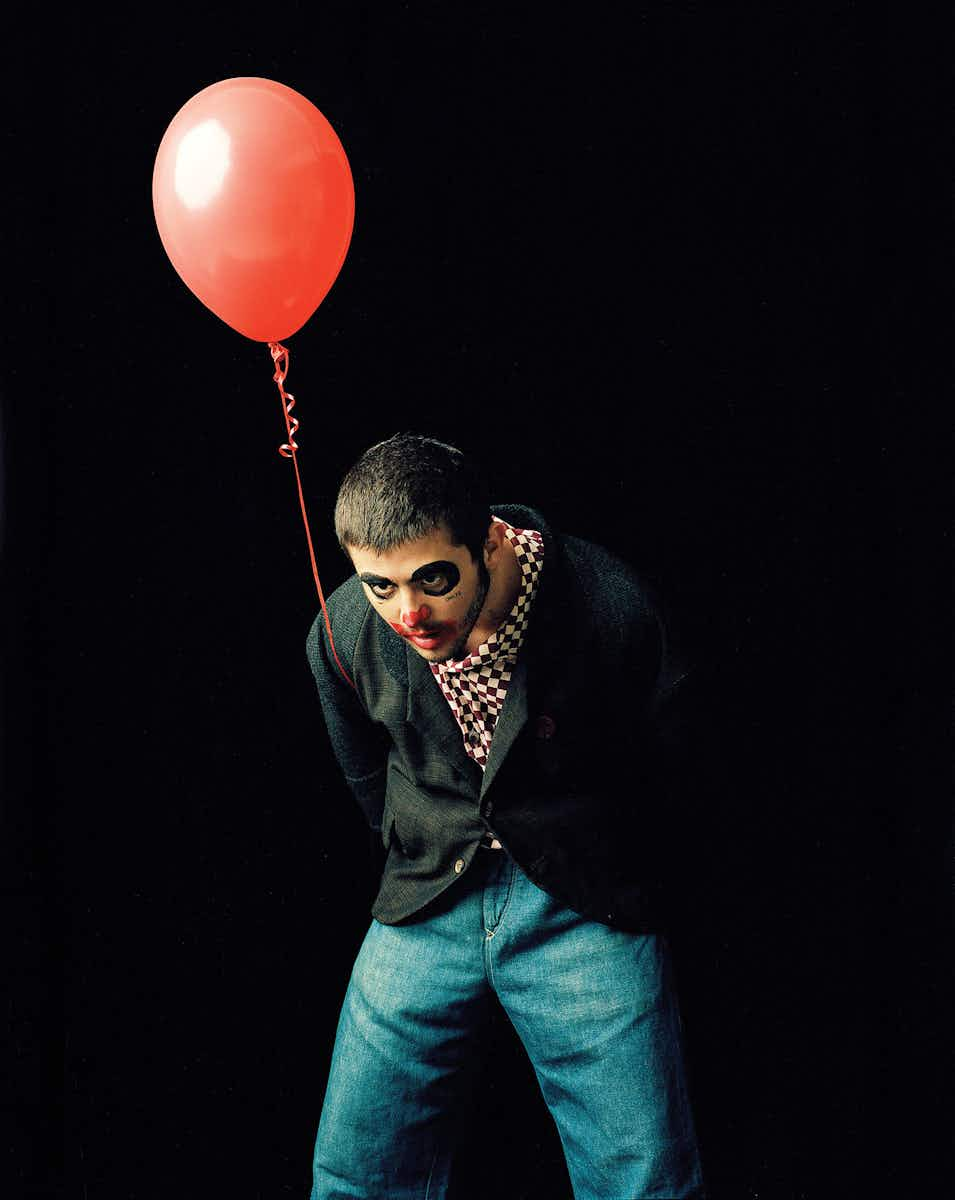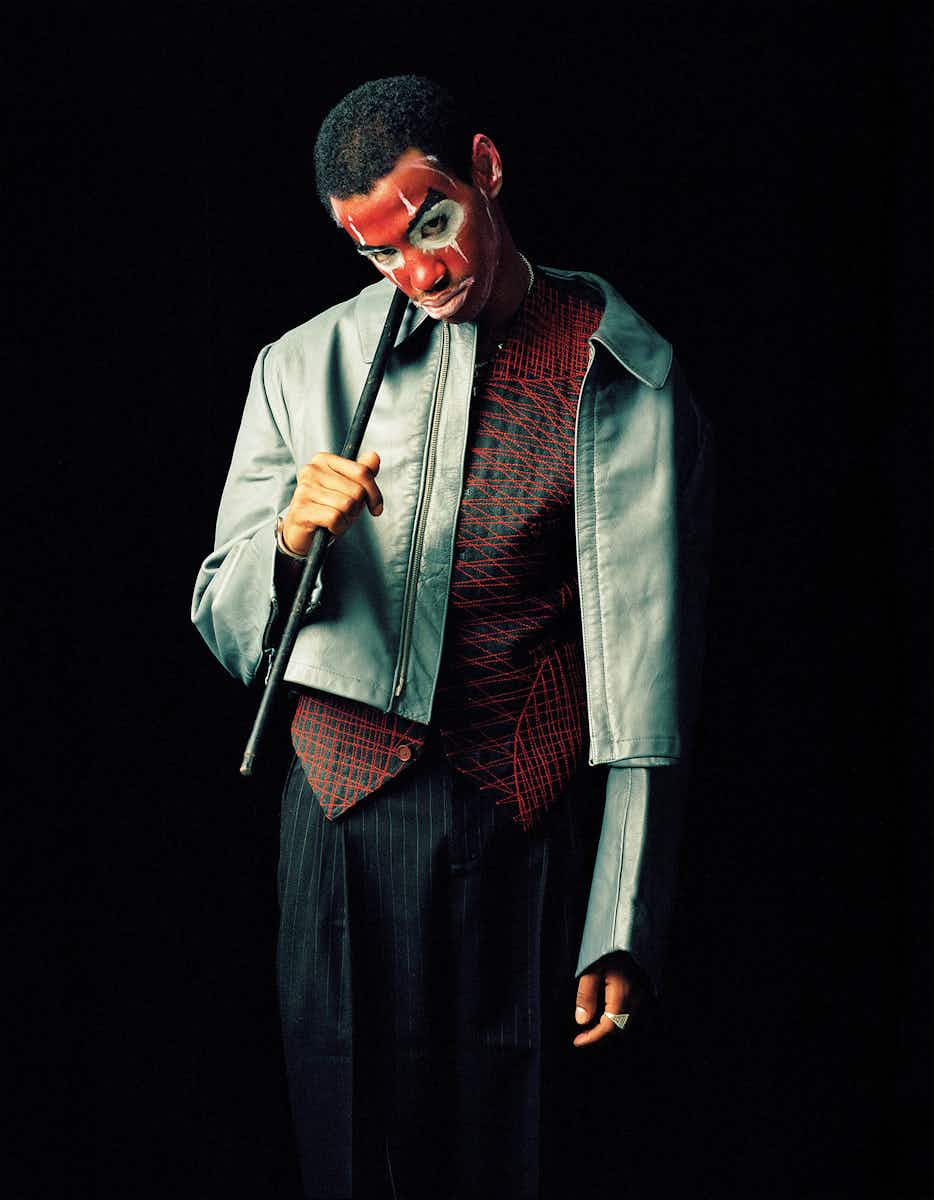 More like this