Bawo on Liverpool FC, vodka rigatoni and emotional DMs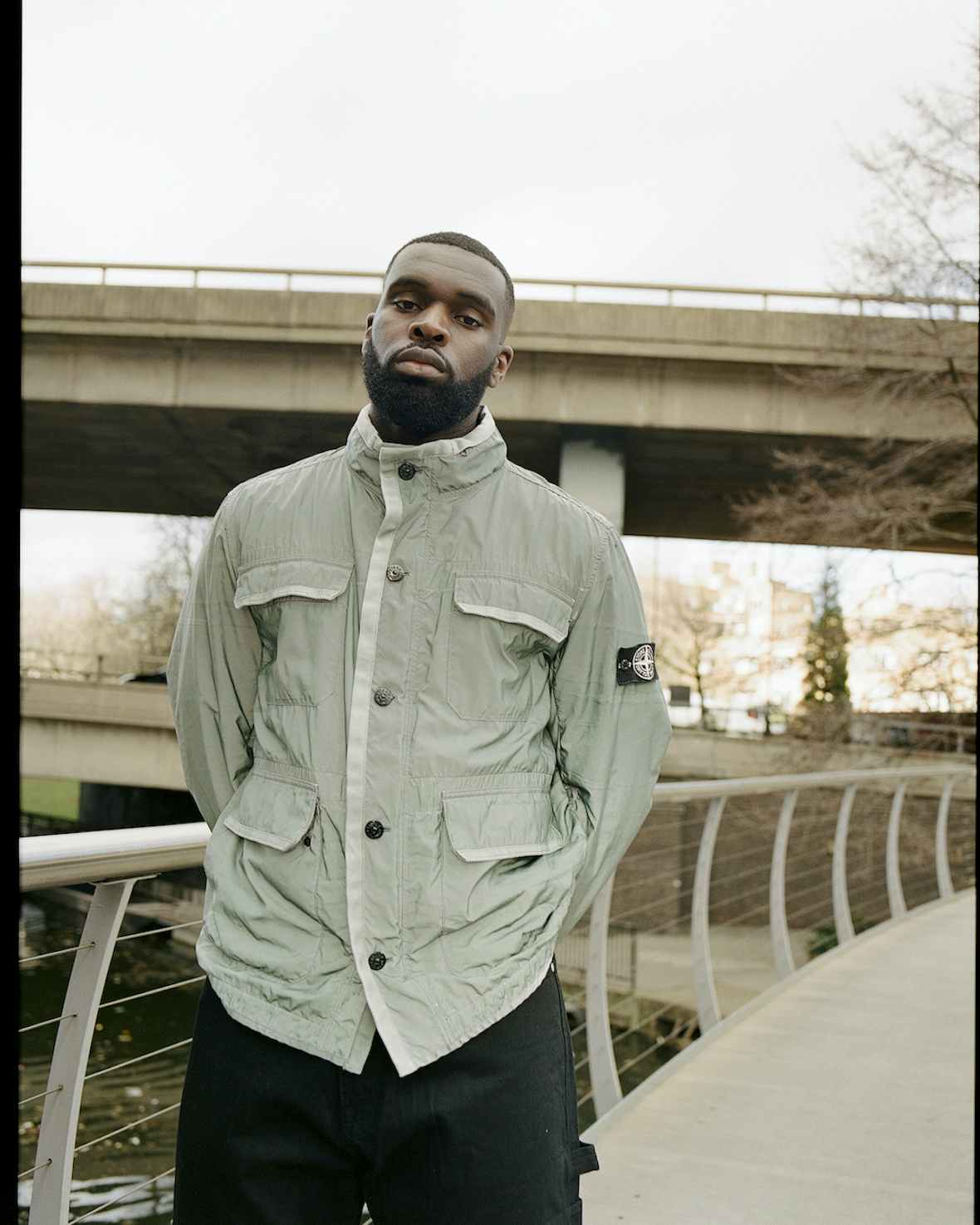 100%: With just one EP under his belt, the West London rapper has already toured with Knucks and sold out a headline show. Here's what he gets up to in his spare time.

Bawo has had an affinity with music for as long as he can remember. ​"My parents played music around the house, driving around, visiting Nigeria every summer and sometimes at Christmas," the 28-year-old says, Zooming in from his home in West London. ​"The music that played there at parties and church was super influential. Then there was MTV, choirs back home. Music was always a natural outlet for me."
Over the last few years, Bawo has been busy making raw, vulnerable rap that contends with the day-to-day struggles that young people in London face – ​"wanting to succeed and what that looks like, and the tension between trying to just live and bring great things into the world," as he puts it. And that's what he's done with his latest EP, Legitimate Cause, too – a smooth exploration of romantic relationships, and what it takes to make financial and emotional ends meet. ​"I wanted to evoke as much emotion as possible," he says.
Bawo's come a long way since first releasing tracks on SoundCloud aged 21. Since then, he's supported fellow rapper Knucks on tour, sold out his own headline tour last November and embarked on a fresh string of live shows this month. To him, that's one of the most important aspects of making music. ​"I really value that exchange and enjoying the music in the moment, with people who've lived with it a bit," he says. ​"I just feel really grateful."
When Bawo was working full-time at Waitrose in South Kensington, he checked his phone to find that Gorillaz drummer Femi Koleoso had added one of his songs to his top 10 playlist. ​"I remember standing there in the shop like, what? That was a big moment," he remembers. ​"Even when I sold out my show, I went back to work at Waitrose the next day. That was crazy."
Now, with Waitrose long behind him, Bawo made some time in his packed schedule to answers to some of life's biggest questions.

10% Where were you born, where were you raised and where are you now based?
I was born in South West London and raised in Westbourne Park, near Ladbroke Grove. I'm based in West now, still.

20% What's the best DM you've ever received about your work?
The week the EP dropped, someone messaged me about their experience listening to it and said, ​"you are music". That was really nice to read. A couple of days ago, someone said they'd just ended a four-year relationship with someone and that the music had been there for them. That was very touching.

30% If you were cooking food to impress someone, what would you make?
I've recently learned that I'm not bad at making spicy vodka rigatoni.
40% What's a piece of advice that changed your life?
My dad told me, ​"You can only deceive yourself." I needed to hear that. I was always good at the whole keeping up appearances vibe. He'd say it in little moments, like when I was pretending to read a book. He'd come into the kitchen and be like, ​"What's the point in lying? If you're not reading it, it's you who's not going to learn, not me."

50% If you ruled the world for a day, what would go down?
Less suits in charge. Less grown men throwing their toys out of the pram. No hungry children.

60% What's a bad habit that you wish you could kick?
Getting upset when Liverpool lose.
70% How upset are we talking?
Not as bad as some people I know or that I've seen online. But just the fact that it affects my mood and how I treat people, I'm not really with that. These footballers don't even know I exist!

80% Love, like, hate?
I love expression, I like tuna sandwiches and I hate it when people chew with their mouths open.

90% If you could go back in time and watch a musician perform, who would it be?
Either 50 Cent in his prime or Michael Jackson.

100% What do you hope listeners get out of your music?
I would hope they'd get the sense I'm trying to be honest. And I'd like them to feel free.


More like this