The best new songs, picked by our staff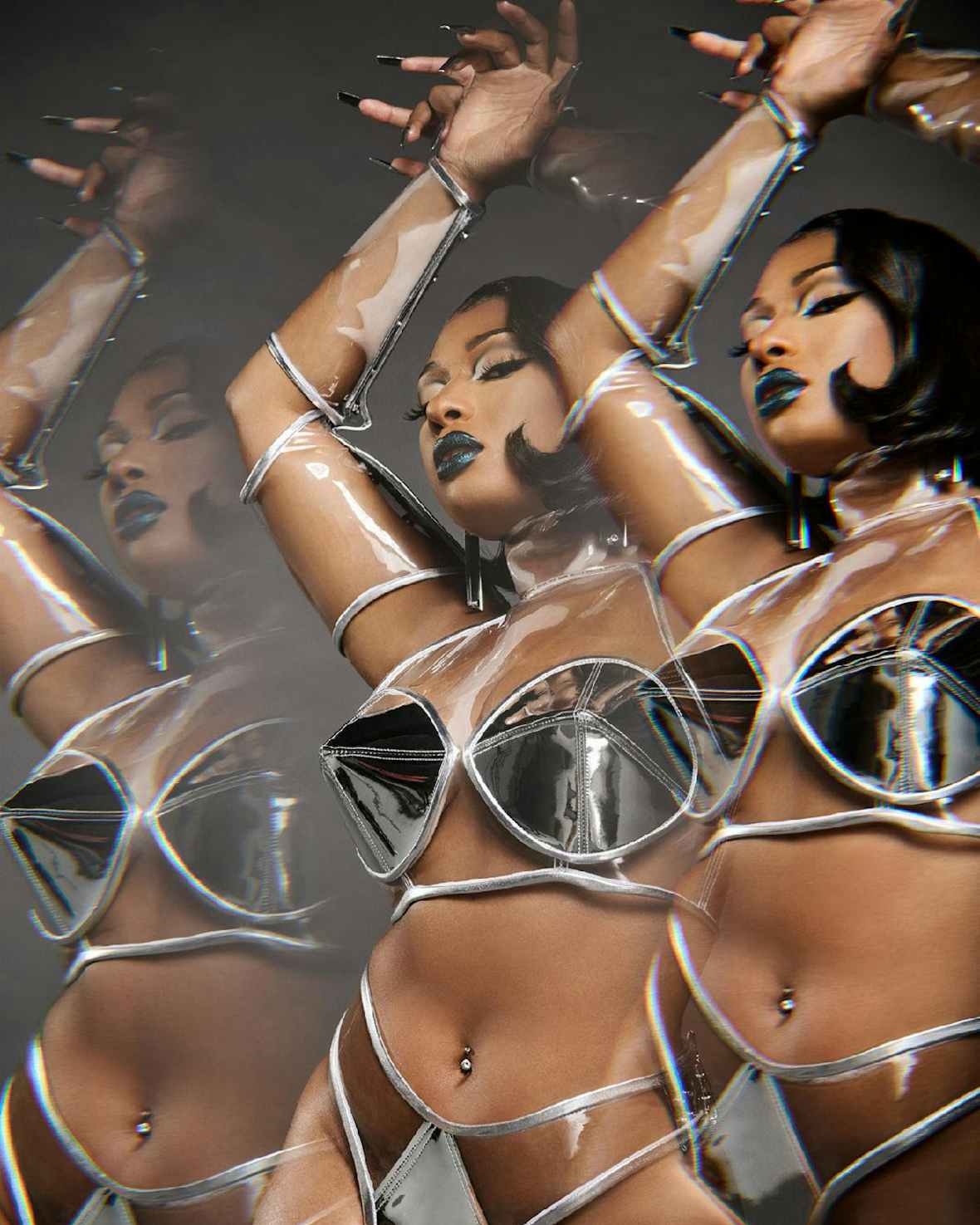 Rated by The Face: Listen to tracks from Megan Thee Stallion, PinkPantheress & Sam Gellaitry, Ice Spice, Bella Poarch and more.
Want to keep up with the best new music?

Listen to this weekly playlist, which is lovingly curated by THE FACE's editorial team.
PinkPantheress & Sam Gellaitry – Picture in My Mind

PinkPantheress blew up during lockdown with a twist on dance music which worked for laptop-lit bedroom listening. As the world has opened up, so did her music-making process, it seems, but every collab that she's dropped since her mixtape To Hell With It has had her trademark style all over it. This year we've heard the former FACE cover star harmonise with Lil Uzi Vert and Shygirl on Mura Masa's nostalgic hyperpop earworm bbycakes and dip her toes into pop-punk and breezy indie rock with Willow and Beabadoobee, respectively. PinkPantheress has found another trusted collaborator in Scottish producer and singer Sam Gellaitry. Written together in Stirling, Picture in My Mind is a thumping pop-house track that sounds primed for the radio, and it's the glossiest version of the PinkPantheress sound yet. DR

Hudson Mohawke – Intentions

HudMo​'s just dropped Cry Sugar, his first solo album since 2015, and it's a Wurlitzer ride through rave, hardcore, hip-hop and pop with an at-times-apocalyptic slant. Intentions is one of the standouts, packed with huge, garish riffs and pummelling drums that'll have you grinning ear to ear. The perfect soundtrack to the end of the world. FM
daine – boythots

daine pointedly reverses the ​"treat that girl like a slut" energy with this bouncy hyperpop outing, which has been a fan favourite at the Australian artist's gigs before its proper release. boythot​'s all stabbing bass notes, an addictive rap flow and tongue-in-cheek lines like ​"steppin' in the club in my vegan Uggs". They've promised ​"a bunch of hot guys" in the music video, as an antidote to women being used as props in videos, so keep your eyes peeled for that. FM

Megan Thee Stallion – Her

The OG hot girl is out for blood on her new drop TRAUMAZINE, as the rise-above-it optimism of 2020's Good News swiftly transforms into a savage ​"fuck you" to all those who have wronged her – including Tory Lanez and her previous record label. With its party-ready production, Her is a moment of respite from the no-holds-barred rap tracks that front-load the album, but Meg's still prepared to come for haters on the dancefloor. ​"Bitch, you do you and whatever that is, I'ma do it better," she raps over a ​'90s house beat. Coming soon to a club near you. OP
Ice Spice – Munch (Feelin' U)

Ice Spice teased her latest single with a screengrab of a DM from Drake, who'd co-signed the track after seeing her tease it on socials, and the Brooklyn drill rapper flexes just as hard on the actual track. Lines ​"Bitch, I'm a baddie, I get what I want" and ​"I'm on they necks, they is not breathin'" have the kind of self-assured confidence that will surely be repurposed for Insta captions and subtweets by fans. As with Megan Thee Stallion, the mood is not so much ​"don't fuck with me", more ​"you can't fuck with me" – and if you do, it's on her terms. OP
dexter – Something Real

Fresh from completing her A‑Levels, dexter's the very first musician to sign with RULESTHEWORLD Records, founded by cult streetwear brand Corteiz. Over bittersweet, UKG-influenced production, the 19-year-old Something Real sings about the realisation that a relationship needs to come to an end. JW
Unflirt – Before Dawn

Filipino musician Unflirt wrestles with longing and nostalgia on Before Dawn – a confessional to soundtrack a long train ride home, preferably in the rain. ​"Just go back the way we were /​There's not enough time in this whole world," she sings among shoegazey guitars. Sonically, the West London-based artist shares some similarities with contemporary indie artists like Beabadoobee and Leo Bhanji, both of whom she counts as mates, and she's already racked up over two million streams with just three tracks. JW
Ela Minus & DJ Python – Pájaros en Verano

DJ Python has released loads of excellent music that's sometimes described as ​"deep reggaeton" – a hypnotic fusion of ambient and debow rhythms. Colombian singer and analogue synth whizz Ela Minus sometimes veers towards harder territory, but the Brooklyn-based artists have found common ground on this beautifully tranquil single. Bodes well for their joint EP ♡ , which drops next month via Domino's new dance label Smugglers Way. DR
Rio Rainz – nightmares
With gentle drum ​'n' bass production and a melodic hook, Londoner Rio Rainz seems to be another new artist who's inspired by PinkPantheress. But during the track's verses, the 18-year-old sets himself apart from nightmares' influences, as he raps diaristic lyrics with a distinctly UK flow. A track that weighs up the pros and cons of a relationship, this is the song to see out your summer flings with. OP

Loyle Carner – Georgetown ft. John Agard

Loyle Carner edges away from his Mr. Nice Guy image with this powerful single, which was produced by Madlib – the pair's second collaboration since 2020's Yesterday. Sampling Afro-Guyanese playwright John Agard's renowned Half-caste poem, the rapper peels back the layers of his mixed race identity, with the aim of putting back together missing pieces from his own history. JW
Bella Poarch – Living Hell

This new single from the TikTok superstar and ex-Navy vet​'s debut EP Dolls is as unsettling as it is empowering. ​"I can make your life a living hell if I wanted to/​Chew you up and spit you out", she sings against a backing track worthy of a wind-up music box. Living Hell builds off the momentum created by Bella Poarch's 2021 viral hit, Build A Bitch, to reclaim her power and break free from the restrictions imposed on her as a child. Her transformation from social media sensation to full-fledged popstar is well underway. JW

More like this