How Brent Faiyaz hit the sweet spot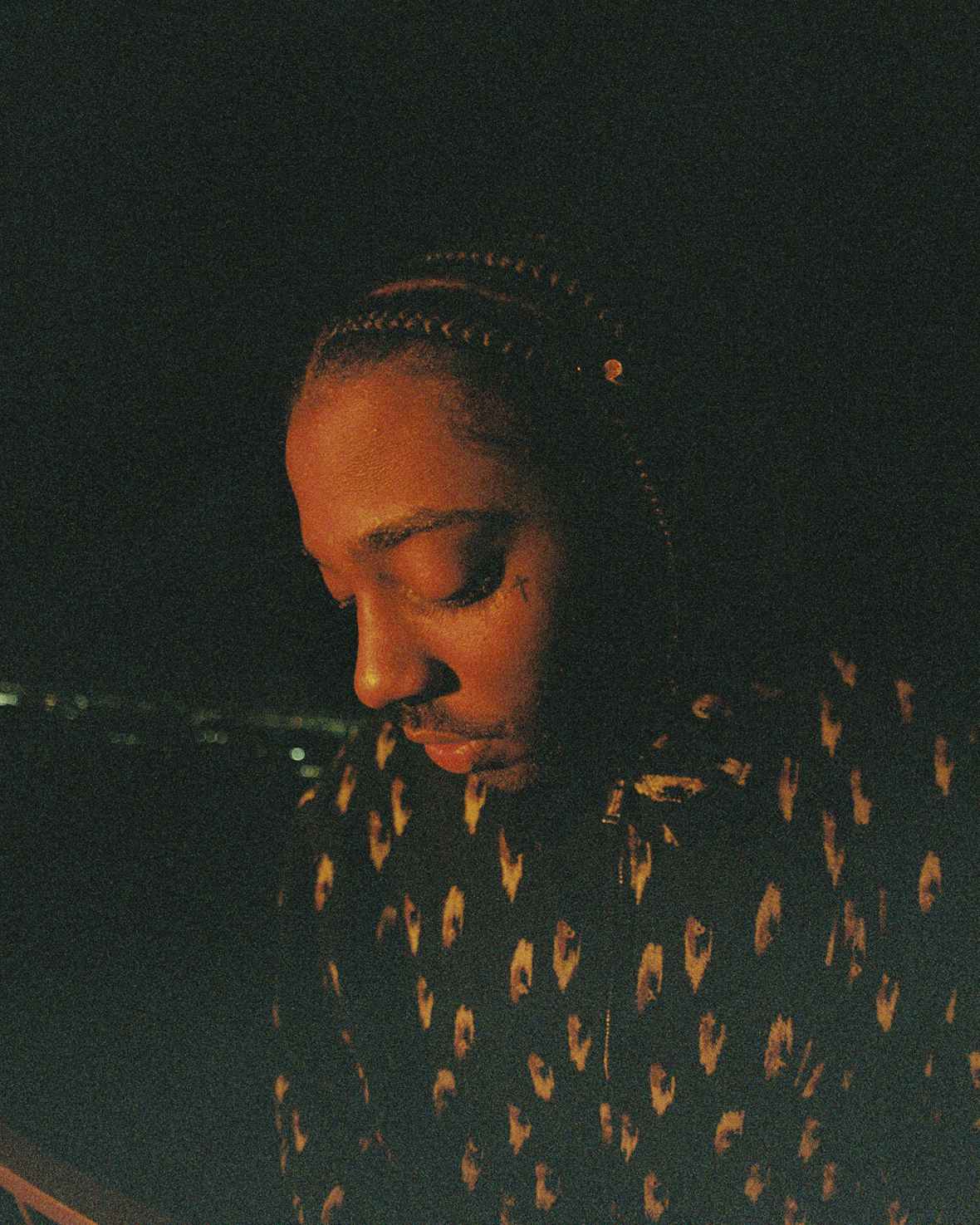 Once the R&B singer stopped caring about what people think, more success came knocking at the door.
Brent Faiyaz has been watching Japanese films to pass the time. The transient nature of the Columbia, Maryland-raised singer's profession kept him from enjoying these types of pleasures over the past few years, but the global pandemic has made him slow down a little. ​"I feel like when you gotta stay in the house, the only escape you got is watching films and shit," the 25-year-old tells me over an afternoon Zoom call from his LA home. The film that has stuck out the most is Kinji Fukasaku's Battle Royale – a recommendation from a particularly inspired friend of his, the Nigerian fashion designer Mowalola.
Released in 2000, Battle Royale depicts a dystopian Japanese society in which an oppressive government places a group of teens on an island, equipping them with weapons and tactics to kill each other until only one is left standing. The government's intention is to inspire distrust and curtail its nation's youth from any rebellious urges. Fukasaku's film – which is credited as an influence on the Kill Bill and Hunger Games franchises – resonates with Faiyaz so much because the disenfranchised youth here run parallel, in metaphor, to the singer's portrayal of his own self. Faiyaz named his label and merch line Lost Kids, and in much of his music up to this point, he's projected out the identity of a misunderstood youth who is persecuted by society and wants to kick back at what the establishment pushes onto him. ​"I'll die before I ever change my path," he told Billboard in 2018.
Just weeks before our conversation – to a significantly less gory extent – Faiyaz made his own appearance in front of the screen as part of the campaign for Y'all blew it, a collaboration between Calvin Klein and Kendrick Lamar's creative agency pgLang. In Faiyaz's segment, entitled Solo, the R&B singer sits alone at a diner table. A server comes to collect his receipt before he begins tapping on the table and humming a melody. Testament to Faiyaz's defiant, almost rebellious reputation, the clip has led YouTubers to speculate that the ad's title and the detail of Brent not signing his receipt to be symbolic of his independence from a major record label.

Faiyaz had been self-releasing music since he was in high school. Projects like Sunset Ave. and 2013's Black Child EP aren't easy finds on the internet anymore, but if you can get your hands on them, you'll hear a teenage Faiyaz leaning more toward rapping than singing and developing his production skills. Natural Release, a song he dropped on Soundcloud in 2014, feels like the more accurate starting point the soulful R&B star Faiyaz has become. The song shares a catastrophic story about a man who takes his own life after coming home and mistaking his lover's moans from masturbating in the bedroom as an affair. Faiyaz's voice, which was a bit more spry at the time, translated the couple's agony, establishing his career-long connection to the narrative that relationships – by his observation – eventually become more detrimental than helpful.
From there, he started to become a favourite of blogs like Pigeons and Planes who were early on crowning him as a potential star in the exciting new R&B landscape, where the likes of Frank Ocean and The Weeknd were leading the charge by achieving staggering success with leftfield production and unconventional song structures. Faiyaz steadily built a fanbase with a couple of EPs and some singles, also forming a trio going by the name Sonder with two producers, Dpat and Atu. Then in 2016, he struck gold, when DMV rapper GoldLink recruited him to sing the show-stealing hook on his sleeper hit Crew.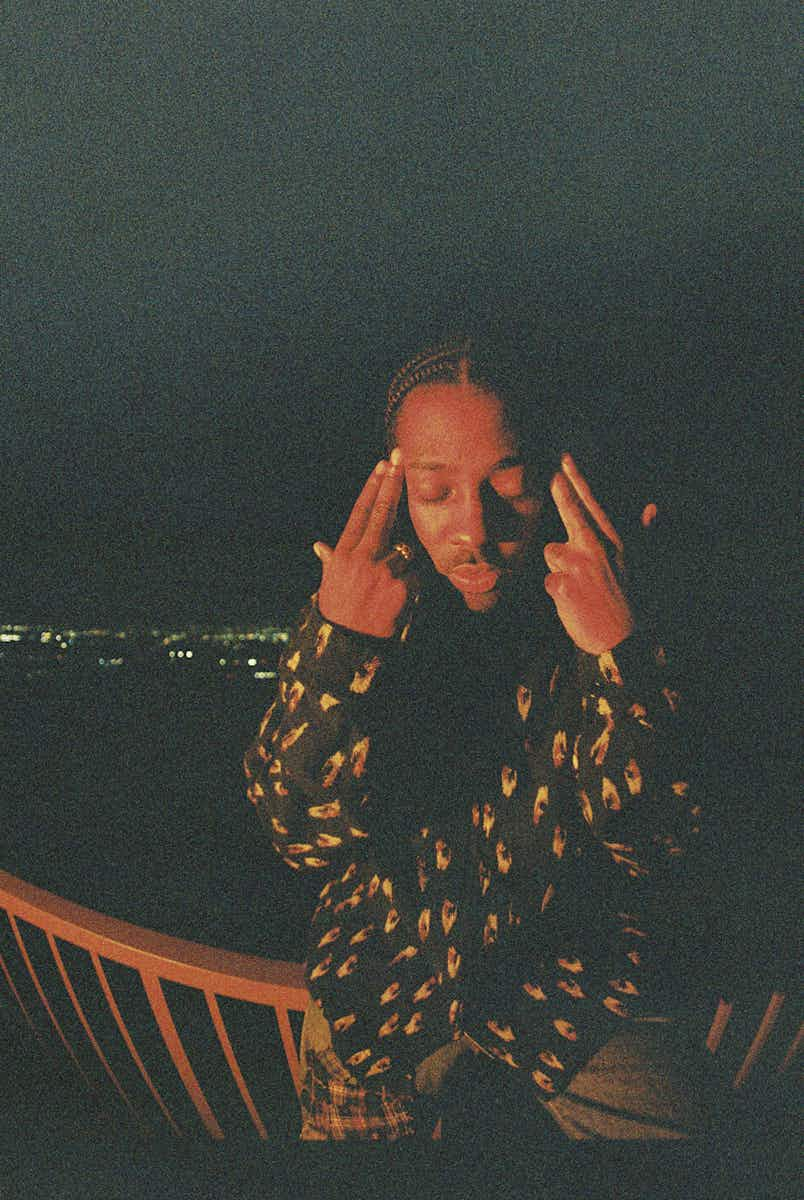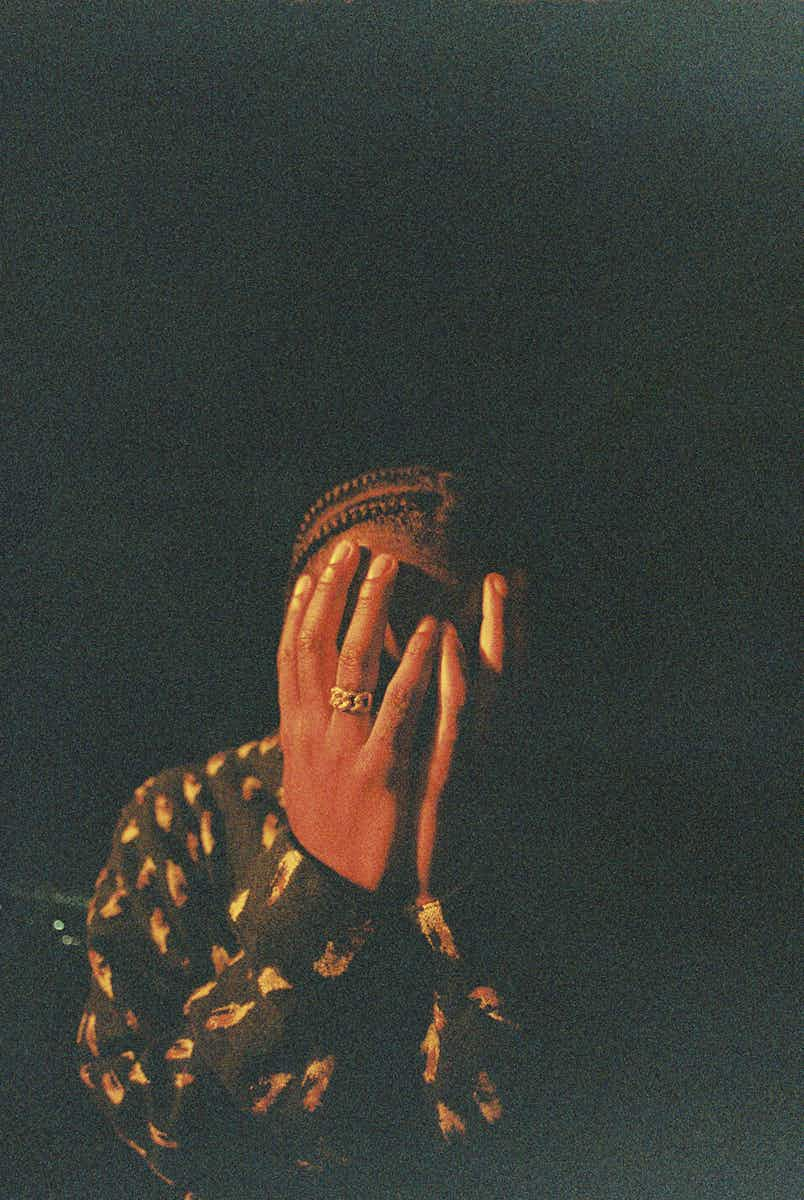 Crew was a proud anthem for the DMV (an area of North America which includes Maryland, D.C. and Virginia). GoldLink was the eccentric rap star, D.C. rapper Shy Glizzy a regional street music legend-in-the-making, and Brent the heartthrob singer. The track gradually sustained a buzz, and by the warmer months of 2017, it was near-impossible to miss it at any function in the DMV. It was nominated for the Best Rap/​Sung Performance at the 2018 Grammys, going up against the likes of Jay‑Z and Beyoncé and the eventual winner, Kendrick Lamar and Rihanna's duet Loyalty. At the time of writing, Crew sits on over 271 million Spotify plays.
Brent Faiyaz's 2020 EP Fuck the World felt like the moment he reached his huge potential as a solo artist, delivering irresistable hooks with sense of sureness that wasn't quite crystalised before. ​"I'm in a great spot right now: career wise, business wise, musically," he reflects, upbeat in his delivery. ​"I'm really just getting an opportunity now, in 2021, to spread my muhfuckin' wings. I feel like 2020 was a great year with Fuck The World and people perceiving the music well and getting a chance to really peep my perspective and how I see shit. So, I wanna just keep expanding on that."
On Fuck the World, Faiyaz is still in pursuit of lining his pockets to support an indulgent lifestyle. He's still sacrificing simple pleasures for a career that'll inspire even after he's dead, and still teetering between a cycle of toxic situationships and the pursuit of love. As he becomes more seasoned as songwriter, he's becoming similar to what someone like Donnell Jones was to R&B in the late ​'90s and early 2000s: toxic to a comic level, at times, with a rousing voice that either distracts people from what's actually being said, or convinces them to partake in similar activity, even if it's just hypothetical scenarios for their online personas. ​"I feel like [Fuck the World] is pretty much the first project I was really able to say and sing and write about exactly how I was feeling," he says. ​"That was the first time I stopped caring about how it would be perceived and just made what I wanna hear. The moment I shut everything out and just said ​'Fuck it,' that was the shit that resonated the most with people, ironically."
But in order to take full control over his creativity, Faiyaz realised there were a few bad habits he had to kick. During the pandemic, Faiyaz stopped drinking and smoking and replaced them with the more nourishing pastimes of regular exercise and reading. It was a goal he set after his 25th birthday in September in an attempt to be more present in his interactions. Unlike his pre-sober life, he says that he now makes sure that he's making consistent eye contact with people when speaking, he remembers people's names when he meets them, and says he's getting in less car accidents, which he says were a result of his Attention Deficit Disorder.

In late January, Faiyaz dropped his new single Gravity, featuring playful, Neptunes-esque production from DJ Dahi (Kendrick Lamar, Drake, SZA) and a verse from Tyler, The Creator. The song is about lovers who hold a special place for being around for tough times, but struggle to accept the lifestyle of an artist with an insatiable appetite for success. ​"I feel like with anything, when you dedicate your life to a craft whether it be art or sports or whatever, that's gon' be your first love. Everything else gon' come second," Faiyaz rationalises the song's meaning. ​"You got somebody who might be tryna hold you down and want the best for you but at the same time, they presence alone is holding you back; I need my space. I'm tryna be outta here. I don't even have time for that type of shit."
Ten days after the release of Gravity, and shortly after our interview, Faiyaz casually surprise-released a new three-track EP entitled Do Not Listen, sharing the project via a Dropbox link on Twitter. Aside from the video for lead track Circles appearing on YouTube, the EP hasn't yet been uploaded to streaming services.
"I feel like I don't even know what I'ma do next," he says. Brent Faiyaz is more at peace with himself than ever these days, but it feels as if the Lost Kid is still heading down an untrodden path. Wherever he ends up next, he'll have gotten there on his own terms.


More like this