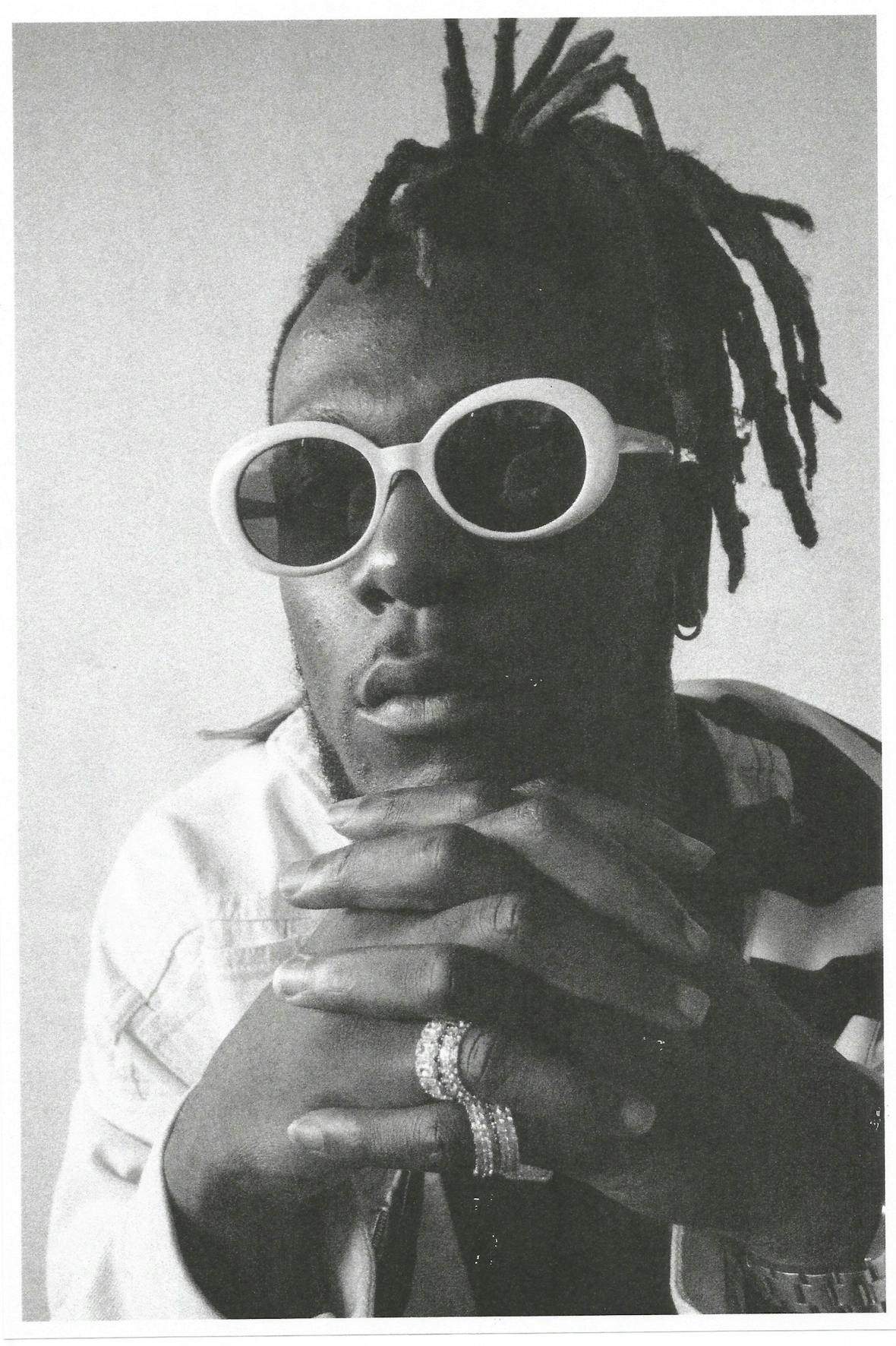 Bur­na Boy shines with star pow­er on ​

'

African Giant'
Rat­ing: 4⁄5


When Coachel­la released their fes­ti­val line-up back in Jan­u­ary, Niger­ian Afro-fusion artist Bur­na Boy was not pleased with the size of his name on the poster. "@coachella I real­ly appre­ci­ate you. But I don't appre­ci­ate the way my name is writ­ten so small in your bill," he wrote in a now-delet­ed Insta­gram post. ​"I am an AFRICAN GIANT and will not be reduced to what­ev­er that tiny writ­ing means. Fix things quick please." Fast for­ward sev­en months to the release of his fourth album named in ref­er­ence to the sit­u­a­tion, and it feels like Burna's font size has a good chance of increasing.
Cat­e­goris­ing Bur­na Boy's music is dif­fi­cult and there­in lies his tal­ent. It would be a dis­ser­vice to label him ​'Afrobeats' – a some­what gener­ic genre tag to describe music from the con­ti­nent with lit­tle regard for the immense vari­ety avail­able. Bur­na him­self has called his sound Afro-fusion; a blend of Afropop, R&B, hip-hop and dance­hall that has tak­en off in inter­na­tion­al mar­kets since Wiz­kid fea­ture on Drake's 2016 album Views. African Giant is a melod­ic and per­cus­sion-heavy album that feels slow­er and more com­plex than his club-friend­ly mate­r­i­al, such as his 2015 hit Like To Par­ty, that launched him to fame in Nigeria.
The tunes range from sound­ing like the sound­track to an after-par­ty smoke, to a polit­i­cal ral­ly with a touch of jazz, to the pool par­ty of your dreams. Bur­na Boy fluc­tu­ates between Eng­lish, Pid­gin and Yoru­ba, and from singing to rap­ping. ​"Dif­fer­ent style we deliv­er­ing, I don't have no equiv­a­lent," Bur­na says on Dif­fer­ent, which fea­tures Beni­nese Afropop music leg­end Angélique Kid­jo and Dami­an Jr Gong Mar­ley. The song is exact­ly the kind of unex­pect­ed genre-blend­ing of Caribbean and African music that makes Bur­na, Bur­na. The album fea­tures a diverse range of guests which reflect his bur­geon­ing inter­na­tion­al pro­file, from Jor­ja Smith to US acts like Future, Jere­mih and YG.
In com­par­i­son to Bur­na Boy's 2017 project Out­side, this album feels more polit­i­cal – like a blue­print of Burna's plan to enable Africans to access their own pow­er and uplift the con­ti­nent. There are plen­ty of artists with a polit­i­cal mes­sage – but very few with both the mes­sage and the tal­ent Bur­na has for cre­ative­ly relay­ing it. The intro to Anoth­er Sto­ry sam­ples a doc­u­men­tary on the his­to­ry of Nige­ria and focus­es on the fact that Nige­ria was born as a busi­ness deal between the British and local chiefs. Wetin Man Go Do, a song about pover­ty in Nige­ria is clev­er­ly fol­lowed by Dan­gote, which refers to Aliko Dan­gote, the rich­est man in Africa. Bur­na Boy both acknowl­edges the hard eco­nom­ic sit­u­a­tions that Nige­ri­ans face while encour­ag­ing them to keep work­ing. The music video opens with ​"The rich­est man in Africa still goes to work every morn­ing. Employ­ment and job cre­ation should be the pri­or­i­ty for any gov­ern­ment. The nation­al bureau of sta­tis­tics puts the esti­mat­ed num­ber of unem­ployed Nige­ri­ans at 23.1%"
With 19 tracks, African Giant feels a lit­tle longer than what's desired for one sit­ting. Per­haps for his next album, we can hope to see Bur­na put out few­er songs with a more tar­get­ed punch, as he hones in on how to say more with less. But this is Bur­na Boy flex­ing his full mus­cles. Now watch him climb up those fes­ti­val billings.
---