Celeste: the BRITs-backed soulful Sound of 2020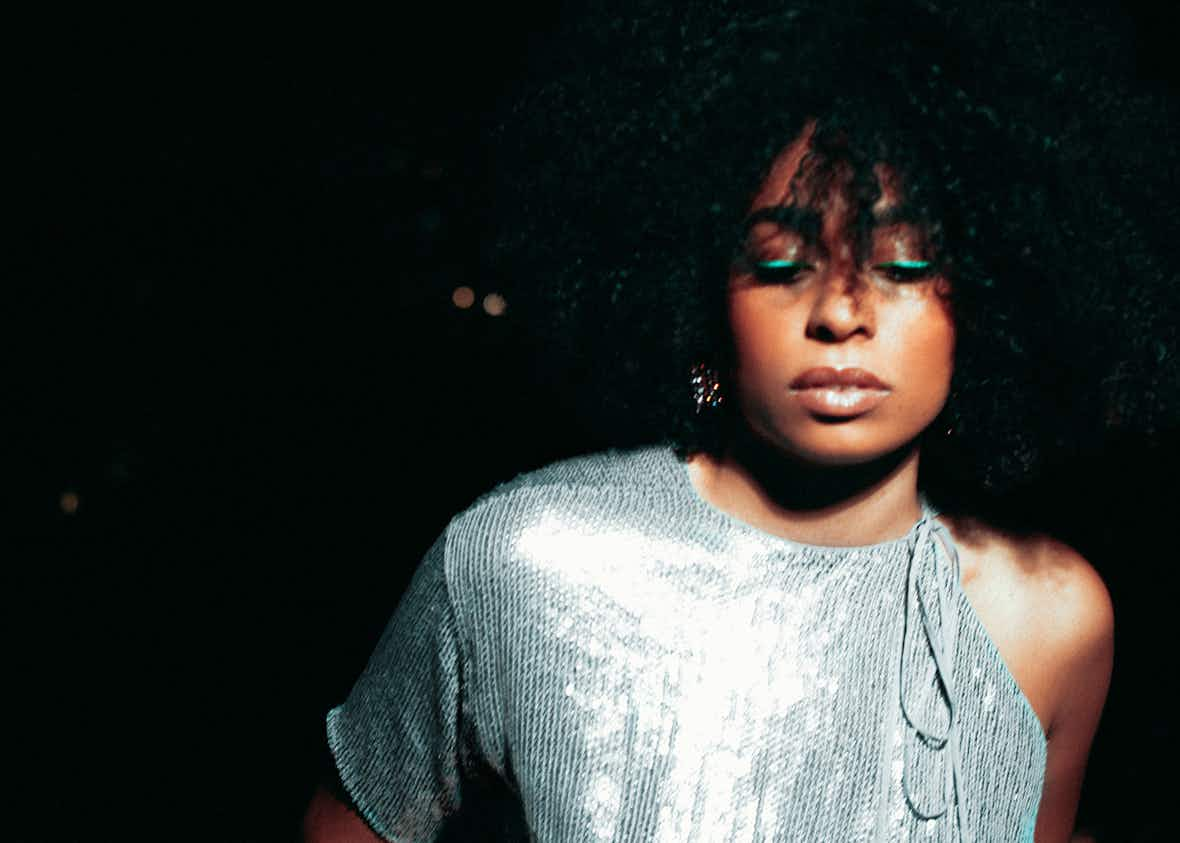 Meet the biggest new musical talent of the year, already.
How do we know Celeste is destined for greatness? It might be because the Los Angeles-born, Brighton-raised, London-based singer has already been anointed the winner of this year's BRITs Rising Star award, beating Beabadoobee and Joy Crookes.
It was previously known as the Critics' Choice award, and was previously won by Florence and the Machine, Jorja Smith and, last year, Sam Fender. In another change, this year the winner performs at next month's BRIT Awards ceremony alongside *Touring Pop Phenom*, *Available and Prize-Winning American* and *This Year's Heritage Honoree* live on ITV from London's O2. Nation's living rooms, here comes Celeste…
Her star status might also be because, today, she's unveiled as the winner of the BBC's Sound of 2020 poll, too, beating Crookes again (sorry Joy), Easy Life, YUNGBLUD and Inhaler. Previous winners: Michael Kiwanuka, Haim, Octavian.
Doing the double she's following in heavy footsteps, commercially at least: Ellie Goulding, Jessie J and Sam Smith all scooped both awards.
But, actually, Celeste's brilliance doesn't hang on awards. It hangs on her singing and her songwriting. Early singles Lately, Coco Blood, Father's Son and Strange were classy demonstrations of her soulful, melodic skills. But new single Stop This Flame, released today, is something else entirely. Think: Nina Simone with a thrilling, urgent, clubby edge. Also think: future-soul beamed to the here and now by a tall-walking, rafter-rattling woman fully blessed with the right stuff.
A few hours before the announcement of her victory in the BBC poll, The Face meets the girl known to her Essex mum as Celeste Epiphany Waite at her record company's office in Kings Cross, London. Six-foot even without her 14-hole black boots, and colourfully vibey even if we ignore her pink-and-black chequered, Liquorice Allsorts woolly jumper, the 25-year-old is a proper woman, a real talent and right good laugh.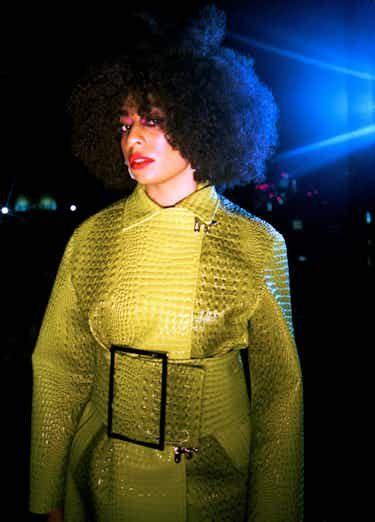 You were first signed to Lily Allen's ultimately short-lived label, Bank Holiday, in 2016. What did you learn from her, and from that experience?
"When I had that opportunity I knew at the time it wasn't going to be a forever thing, but I knew it would help me for that moment. And it did because I had some ideas and I had some songs that hadn't quite finished – there was probably 20 songs or more that I'd written when I was about 18 to 21, 22. So I went into her studio, Tileyard – just up the road from here – and it was just a time for me to have [musical] freedom."
Was Lily good at giving advice as to the highs and lows that she'd experienced in the music industry?
"Definitely. I think the best thing that happened was when her label was over. I went into her studio one day to talk to her and she was obviously a bit bummed out. She didn't really know what was going on… Probably felt bad that she couldn't really give me any answers, whether we do something else together or how long it would be and blah, blah, blah. And she was just very direct and no-bullshit. She said: ​'Make sure you have an idea of what you want to be. And make it clear to people. And just don't stop writing – you need way more songs.' No one had said that to me before. It hadn't really been that clear to me that that's the most important part of it."
You then signed with Polydor, and have spent the last couple of years writing and recording in London and Los Angeles.
"Yeah. I met Jamie Hartman [Jennifer Hudson, Sigrid] and we wrote Strange together. I was like: this is the song I've wanted to write for ages. Because in my head I'd have all of these references like Marlene Dietrich for performance, or Edith Piaf for the theatrical moments and the emotion in her face, even though it's almost a clown-like caricature. I'd watch things like that when I was younger and imagine that's the way I wanted to dress and perform. And that's the way I want to hold myself for a performance – almost a circus-like kind of thing. But I didn't really have a song that expressed something honest, but also had those like darker, more theatrical elements to it. And then when I did Strange, I could just see all of those things straight away. And it's been really good for me because it's meant that in the last six to eight months, I've been able to sort of invent a character through the song and live it through that song."
When and where did you write Stop This Flame?
"In America, too, with Jamie. That was the first song I wrote with him actually. I'd been in LA and I was doing that thing of trying [writing] with different people, trying to find my people. And I just had a shit week. I was like: ​'I hate this. It's making me feel really depressed. No one gets it.' But then I was excited to work with him because I'd heard the song that he did with Rag'n'Bone Man, Human. I grew up in Brighton and I saw Rory [Graham, aka Rag'n'Bone Man] from a young age and I knew that he was into blues and Donny Hathaway and all those sorts of singers. Obviously Human is a more commercial kind of thing. But I recognised that there were elements that felt true to who he was before he became the famous Rag'n'Bone Man.

"So I was excited to go with Jamie, because I felt like he identified that within Rory and understood it rather than trying to take a template that he uses for everyone and just put it to that person – because a lot of [writer-producers] do that. And so I guess my enthusiasm to go and work with him definitely helped the process."
Did he understand the elements that were true to you?
"The first thing I said to him was that I liked Nina Simone. And he's like: ​'Oh, I haven't got it on my computer, but I've got a voice note on my phone of something I did on my piano at home the other day…' And he played it and it was amazing. And so we just wrote to that straight away."

Fast-forward to the end of 2019 and the start of 2020. The BRITs honour and the BBC honour… So you've made it, right?
"Yeah! My friends look at me now and they think I'm doing so well. Like they think that's just it now, I'm set up! And for me, I know the reality of it. You've got to just keep working, keep working. But this is the first time that the winner's been able to perform on the actual TV show. That just feels amazing for me – it just legitimises it to the public. Say someone 10 years ago watching the BRITs at home: you see your favourite pop star and that's the main thing that sets in. But if I get to go and sing and people watch and it moves someone, that's going to be the most important part of it for me: to then use it as a springboard to bring out my album and be, like, this is what my music is. This is how I speak. And this is how I dress. This is me and this is just what I'm like."
Stop This Flame (Polydor) is out now. The BRIT Awards are on 18th February. Celeste is currently working out whether to let her mum come.

More like this