Charli XCX's Glasgow show truly hits the spot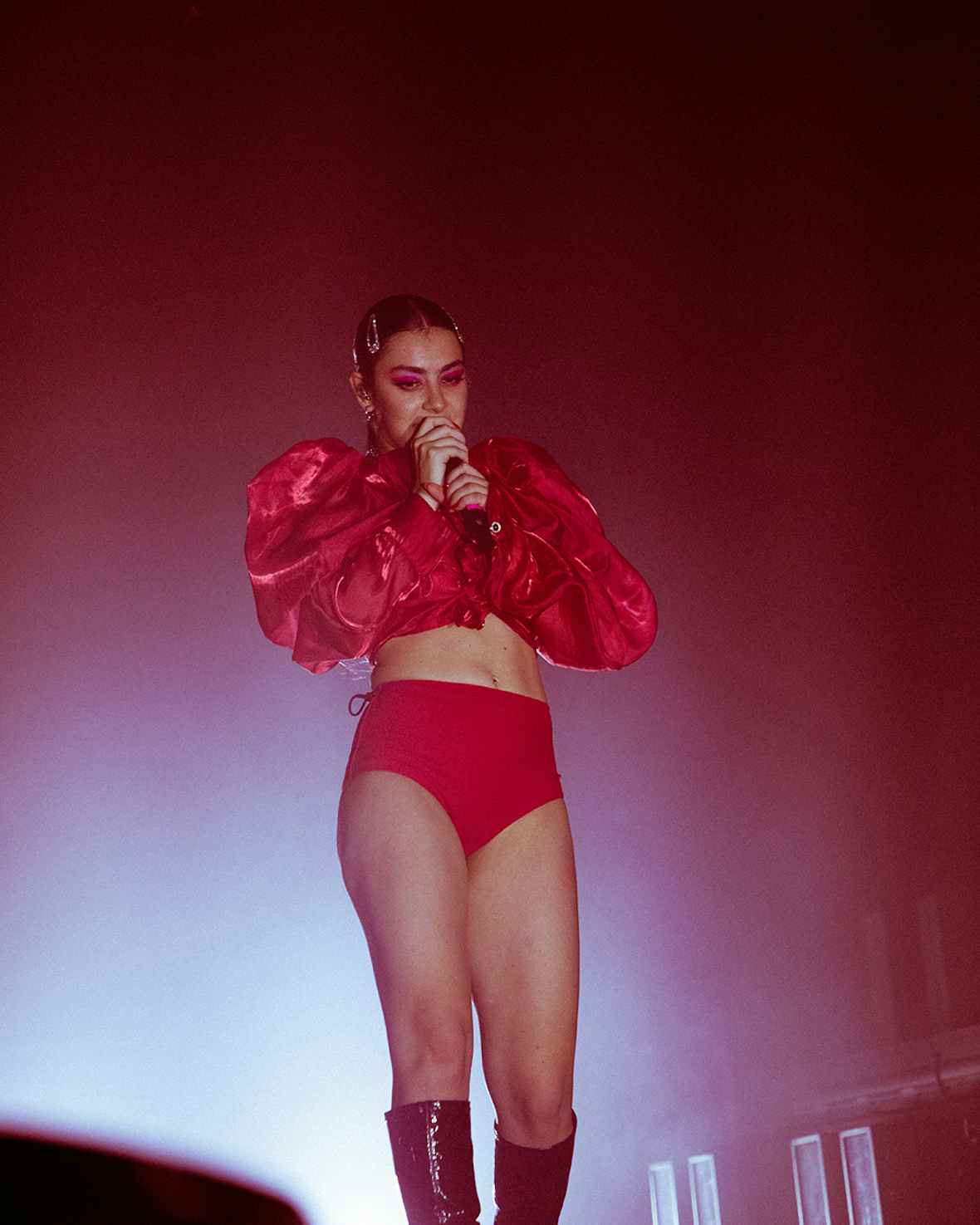 Review: With her sparkly pop anthems, Charli provides a cathartic release for her Scottish stans.
Rat­ing: 4.5⁄5
In the moments before Charli XCX takes to the stage, ethereal classical music transforms Glasgow's SWG3 into what feels like a scuzzy fairytale scene. The pungent scent of perfume hangs in the air while elaborate outfits constructed from PVC and sequins sparkle throughout the crowd.
Backed by a giant, monolithic cube and piercing white light, the pop artist launches into Next Level Charli, the first track on the recently released self-titled album, Charli. Her rapid-fire flow and Danny L Harle's neon, utopian electronics set the room into a pogoing, sing-a-long mass before Click and 2015 track Vroom Vroom up the energy levels even further. Charli's breathless, precise performance is more than a match for the fizzing music. On Shake It, she welcomes four Glaswegian drag artists – Fawna Love, Bruise, Ariana Mande, and Jay Allan – who twirl and contort fervently to EDM kicks, clicks, and blooming stage-lit purples. Banger mode Charli reaches its crescendo.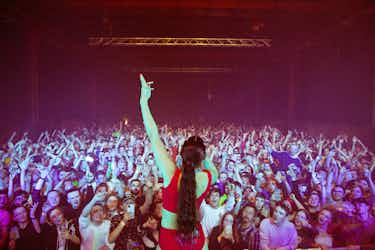 Elegant ballads are weaved throughout the immaculately paced show. Fan favourite Track 10 – which appeared on the Pop 2 mixtape but was reworked as Blame It On Your Love for Charli – arrives in its original form, albeit with the Lizzo verse intact. Charli's delivery is vulnerable, poignant even, offset perfectly against A.G Cook's crunching instrumental, heavier than ever in a live setting. Official is simpler but no less affecting, a lilting dream-like song dedicated to the couples in the room.
Over the course of the hour-long performance, it's clear Charli understands that the best pop music can make us feel invincible even when we're at our most exposed. On Gone she bellows: ​"I feel so unstable, fucking hate these people, how they're making me feel lately, they're making me weird baby." As the crowd roars it back at her, Charli has transformed personal insecurity into collective catharsis. What could be more magical than that?

More like this