How much do Chloe x Halle really know about each other?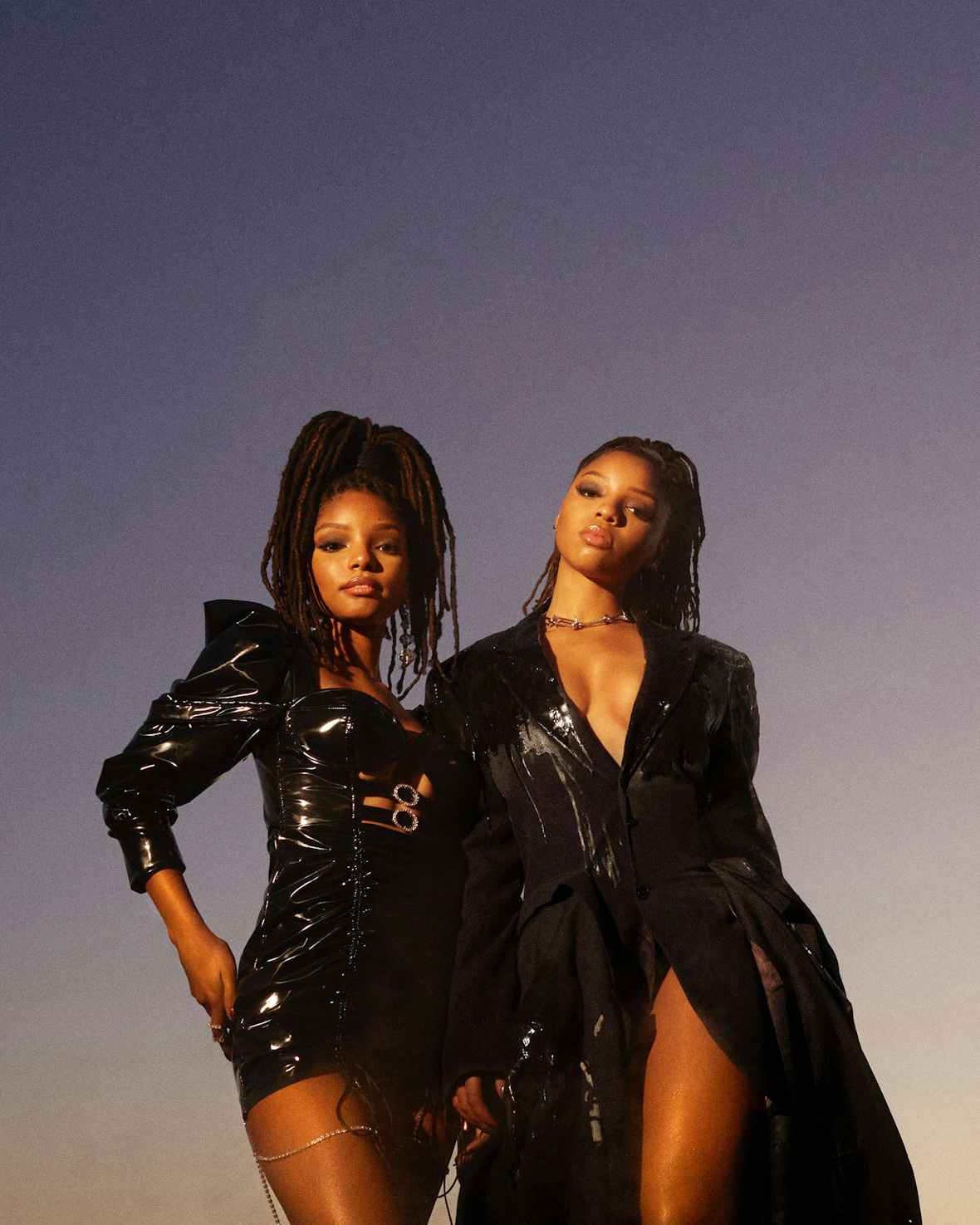 We put the sisters to the test.
Arti­cle tak­en from The Face Vol­ume 4 Issue 004. Order your copy here.
Chloe x Halle are quite something, aren't they? Making music since they were 13 and 15, the Atlanta-born sisters took the world by storm this year with their new album Ungodly Hour. After almost seven years in the biz, it's fair to say they know a thing or two about one other. Things they're prepared to share, such as…
Halle's favourite type of food
Chloe: Ah, I never get this question right! Recently she's been eating vegan mac and cheese. She made pasta the other day… I feel like she's in a noodle mood.
Halle: Yeah, I'm just really into carbs right now.
Chloe's favourite item of clothing
Halle: It's this pair of jeans that are so amazing. Chloe has a very amazing body, especially an amazing ass, which I wish I had. This pair of jeans fit perfect around her waist, and then her booty area is so cute.
What Halle thinks about in the bath
Chloe: I think she's thinking about being relaxed, being with the one she loves, having her own chill, personal time. Halle is like a sweet little old grandma in her body. She loves heat, she loves baths, she loves having time alone. She probably just spaces out and gets lost in it.
When Chloe first discovered she was gifted
Halle: Oh God, Chloe has known since she was a baby. Literally, I kid you not, my sister has always been, ​"Yes and aaaaah!" Ever since she was small, that's all I remember. It would be like, ​"Yes and what, uh-oh, it's Chloe uh-oh-aaah."
Chloe's most essential household appliance
Halle: I honestly don't think she really has one. Chloe is this creative, free spirit. She's not really the cleaning type. She's not very, how do I say… rigorous on cleaning, so I don't think she has a favourite household appliance.
Chloe: Well, I do. It's the microwave, because I love food.
Halle's most annoying habit
Chloe: Oh, I know! When she's like, ​"I wanna be alone now." And I'm like, ​"Don't leave me!" because I'm so clingy and I want her around all the time. When we're watching TV shows she'll be like, ​"I'm gonna go to bed now."
Chloe x Halle's album, Ungodly Hour, is out now.


More like this