A reassuring chat with Chuck D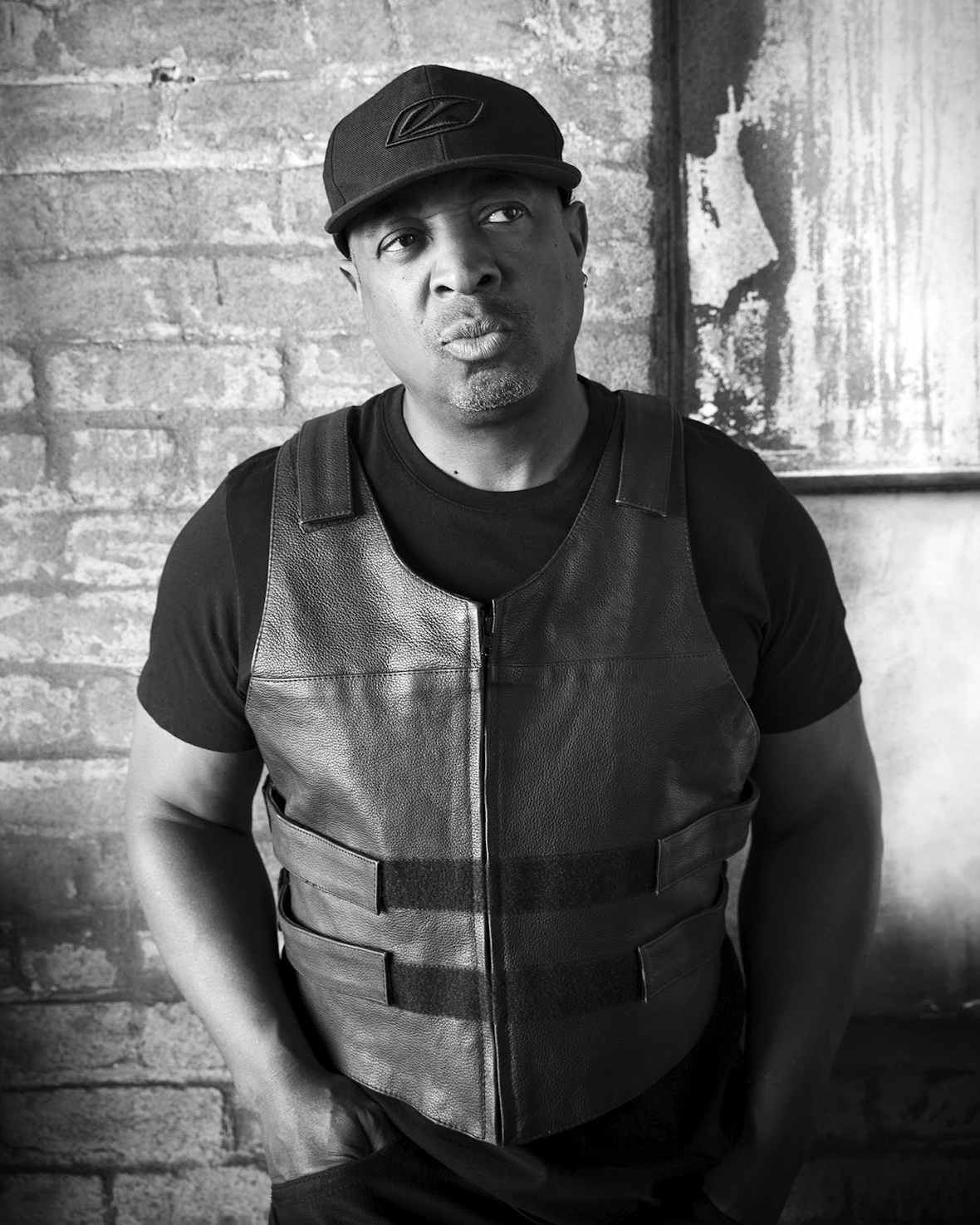 If ever there's a time to call up Chuck D, it's in this burning trash can of a moment. The leader of legendary rap group Public Enemy is as politically and socially conscious as ever on the eve of their 15th studio album, What You Gonna Do When the Grid Goes Down?.
Arti­cle tak­en from The Face Vol­ume 4 Issue 004. Order your copy here.

Morning, Chuck. Congratulations on your 60th birthday on 1st August. How did you celebrate?
In silence. I feel like I'm talking too much, so I really need to be quiet. I like to do more listening than talking. I don't drink alcohol, I don't get together with friends for drinking or eat food in abundance, so no [celebrating]. I've been on more than 100 tours for thirty-three-and-a-third years, so I don't need any more socialising!
What present did Flavor Flav get you?
I don't accept presents, except begrudgingly from my family. I just want health for friends, family, for the world to be in some sort of peace, for people to appreciate the simple things in life, which are the best things. That's what I've always wished the world to be.
Also, belated congratulations on your anti-Trump anthem State of the Union (STFU), one of the most righteous tracks of summer 2020. My standout line is when you call the president an ​"ass debater".
I believe that music can speak truth to power and make change. In this case, it's glaring. So I guess it's making a statement about the ridiculousness.
What provoked you to write the song at this time?
It was really exacerbated by that day when he went across the street [from the White House] and showed his force and held that Bible upside down. He thought he was making a statement against Black Lives Matter. With, right now, less than 90 days going into November [and the presidential election], the state of the union is in peril.
What were your feelings when you watched the eight minute 46 seconds killing of George Floyd?
I believe that the officer knew what he was doing. I think he didn't care about the ramifications that were gonna go down in Minneapolis, which has had some unrest since Philando Castile got killed a few years ago in Saint Paul. I think the dude must have been suicidal anyway, as a lot of police are – the ones who are actually on the wrong side. I just think that he couldn't have imagined that this would have happened worldwide.
How was lockdown for you?
I'm an artist, so I'm always creating. I've been able to thrive.
Did you watch Tiger King, like the rest of the world?
I don't know what that is. I'm 60 years old, man. I don't watch stupid shit.
Public Enemy's debut album Yo! Bum Rush the Show is now 33 years old…
I like to say thirty-three-and-a-third.
Right. How do you think it's aged?
It's seminal, it's stripped down, it's aged well. Rap music was a new music back then, and we get the benefit of being part of the beginning of revolutionary music.
How would you say hip-hop now compares to the golden era of the genre, from 1979 to 1999?
I think a lot of artists might have a certain material motive to do well, to maintain their artistry. We have rap​sta​tion​.com [founded by Chuck D] and we cover all aspects. The type of artist who shows up in Brixton at the chip shop is the type that does it for the craft of it. We support that.
Cardi B and Megan Thee Stallion's WAP got 36 million views in 24 hours. Does that tell you that the future of hip-hop is female?
The future, the past and present is female. That video is more than just female – it's booty, you know? Booty moves.
What did you make of the coverage of Kanye West's presidential bid?
I don't like to talk about him and his mental issues. That's not cool. He needs to get help. You can't need help and at the same time be in public office, in charge of millions of people, distracting them. If you wanna be a dysfunctional artist, that's cool. But if you wanna be a head of state and be dysfunctional, that's not. It's narcissistic.
Cardi B says she fears for her mental health if Donald Trump is re-elected. What would a second Trump presidency do to you?
You have to prepare for the worst. If he were to win there's gonna be uproar. If he loses there's gonna be uproar. The system in the USA is quite broken, and it's gonna need the total effort of a lot of people to try to figure out how to fix it. Win or lose, it's gonna be a problem. Somebody's going to have to clean up the room. But you shouldn't be able to run for president if you're over 65.
So you've got five more years before you're too old to be president. Why don't you run?
Why are you trying to give me a job? I don't want a job. I'm 60 years old. I'm an artist.
What You Gonna Do When The Grid Goes Down? (Def Jam) is out now

More like this