Club Regulars 001: Anz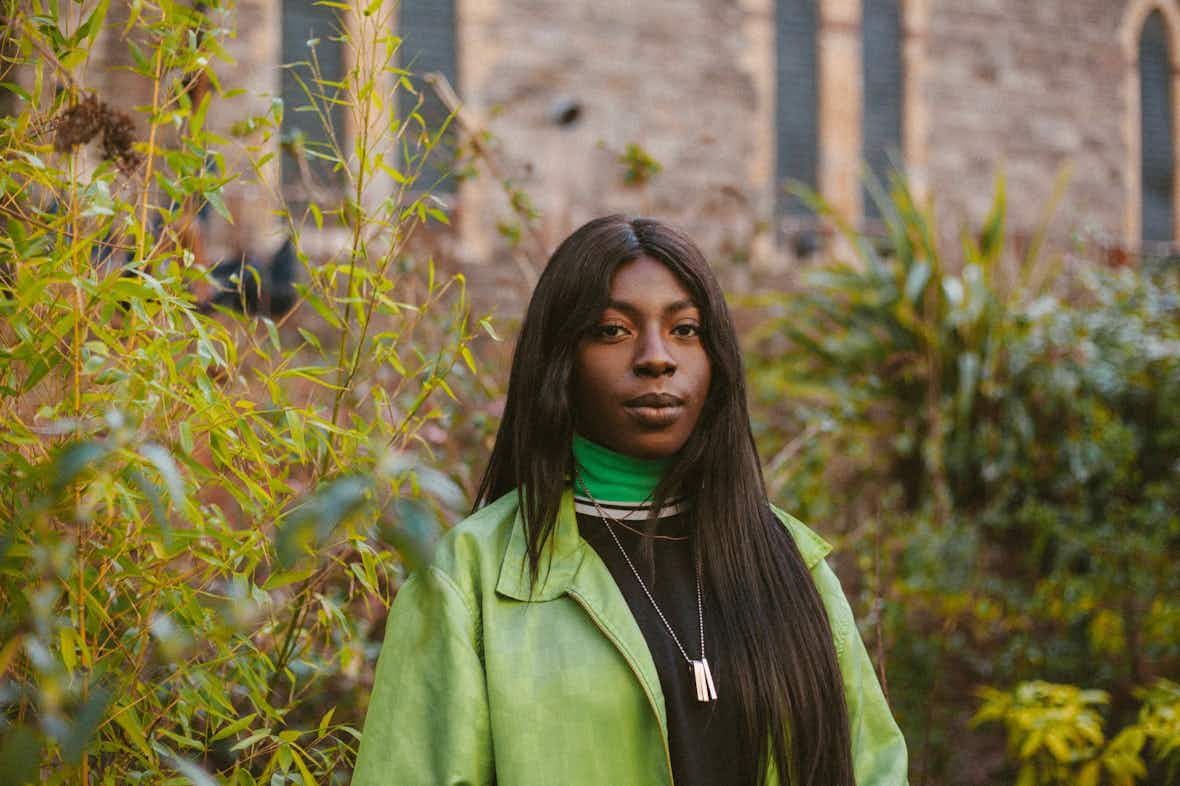 The eclectic DJ/producer is holding down the 0161 scene.
Welcome to Club Regulars – The Face's series spotlighting the DJs, promoters, performers and activists with love for their local scenes.
Anyone who's crossed paths with Anz knows all about her passion for the club. The London-born, Manchester-based artist spends her weekends shelling in venues across the UK, and you can hear her blend bass, UK funky, breakbeats, ghetto tech and electro selections once a month on her NTS Manchester show. Anz recently dropped the playful, high-octane EP Invitation 2 Dance – dedicated to ​"the boys who used to muscle me off the decks at house parties" alongside a long list of friends, family and fellow northern nightlife legends.
How did you first develop a passion for raving?

I first went clubbing around 16, sneaking into clubs in East London with my doctored 16 – 25 railcard as ID – I switched the numbers on Microsoft paint, ​'laminated' it with clear tape and hoped for the best. But I think university is where I really honed in on the craft of raving. In and around Liverpool, I vividly remember clattering downstairs into the unknown with my partner-in-crime Jess (while I'm here, hold tight Jess). We mainly cut our teeth in warehouses around Liverpool's Baltic Triangle, before they had been done up all nice with gin menus or whatever.
What's special about Manchester's club scene?

Entirely different scenes converge to support each other's hustle. You get hip-hop and soul heads posting about the latest jungle releases from the city or people from ambient labels front and centre at a hard techno night. There isn't that tangible sense of competition – I guess everyone is just working to make this thing happen. I think the geography of the city also helps; people might be less inclined to roll to each other's nights or radio shows if it was a 3.5 hour night-tube round trip.
If someone is visiting McR for the weekend, where do you recommend they go?
I reckon head down on Friday afternoon, get a rice ​'n' three from This & That and pop into Eastern Bloc, there's usually a wicked little in-store DJ set from 7 – 11pm and you can browse records and buy cake for dessert. And then head to Soup Kitchen over the road and hang in the bar for a bit – there'll be someone ace like Annabel Fraser or Nik Sinna playing upstairs. Once it gets to about midnight, roll downstairs at Soup and see what happens. The next day, nurse your hangover and lock into NTS to get into the mood and then head to The White Hotel from 1am and stay as long as you dare (closing time is around 7). Next up, an afters with some of the lovely heads you've just met – listen to records in a gaff and allow The Fear to incrementally wash over you until it's time to pick up your bags and get a ropey train home. Nights to watch out for are Strange Riddims, Chow Down, Swing Ting, High Hoops, Kiss Me Again and P13 presents.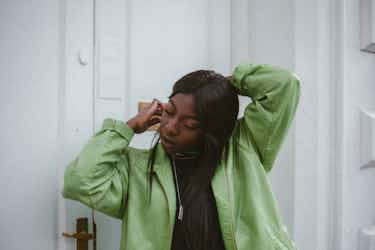 Any other DJs you'd like to shout out?
Yes, about 1,000! First honourable mention is to Jungle Joe, the best DJ I've ever known. He's adept at lots of genres, but his depth of knowledge and mastery shines through when he mixes jungle, hardcore and thereabouts. He isn't on social media so I think he misses out on a lot of props, but listen to any of his guest shows on NTS for an absolute education. Finn is also one of those people where I spend so much time with him outside of the decks, it's easy to forget just how talented he is behind them. Same with Murlo, Swing Ting and Afrodeutsche, too! And to borrow his terminology, Tom Boogizm is an absolute murderer on the blends. Also big ups to Jossy Mitsu, Sicaria Sound, 96 Back and Alex T, Plugkeisha and the Kiwi Rekords lads.
Other than London and Manchester, where's your favourite place to go out in the UK and why?
I think Leeds and Sheffield are the ones at the moment. Leeds feels so exciting, the city has a wealth of small DIY spots and people who are passionate about building sound systems, pushing music forward and having a wicked time. Sheffield is similar, but with more hills and greenery. Lovely.

More like this