Club Regulars 006: Yeti Out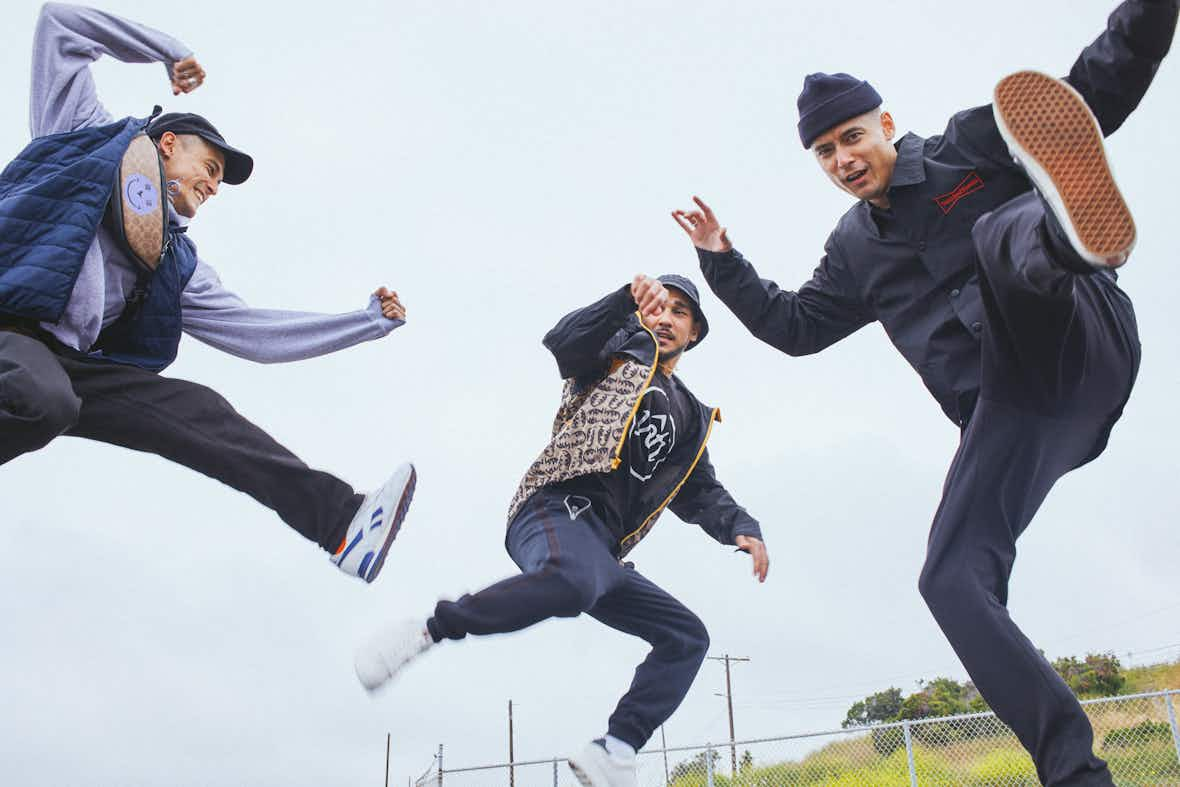 A party scene collision of east and west, with members spread out across Hong Kong, Shanghai and London.
Welcome to Club Regulars – The Face's series spotlighting the DJs, promoters, performers and activists with love for their local scenes.

Founded by Erisen, Arthur and his brother Tom, Yeti Out is a collective of DJs, producers, promoters and graphic designers mapped out across Hong Kong, Shanghai and London. Initially launched as a blog – yeti​inthe​base​ment​.com – in 2010, the collective has since established itself as Professional Party Throwers, hosting art shows and live performances throughout Asia and Europe, while merging party capitals such as London and Berlin with cities like Bangkok, Singapore and Tokyo in the process. The collective also has their own record label, Silk Road Sounds, which was established in 2018 and works through a broad spectrum of music, from Tokyo grime to UK funk, Turkish psychedelic beat, and Saigon electronica. Last year, the label released Silk Roads Vol.1, a compilation album produced exclusively by the Yeti Out boys, featuring emerging talent from various regions.
We speak to Yeti Out about their collective, their top party recommendations (if we're ever in the neighbourhood), and the reason they started raving in the first place…
First of all, who are the members of Yeti Out? How did you meet?
Arthur: Yeti Out is founded by myself, Erisen and my brother Tom. We have a crew of 5 – 10 across Hong Kong, Shanghai and London. I met Erisen on Myspace in 2006 and a month later he knocked on my dorm door on the first day of uni – by coincidence, we were housemates. Over the course of uni, we probably went to a thousand shows (half of which we blagged as ​"editors" via a music blog we founded called yeti​inthe​base​ment​.com), forest raves and house parties, before we had the confidence to start putting on our own nights. In 2011, I had to go back to Hong Kong to apply for a new identity card. During the waiting process, there was a lack of good parties to attend, so I started throwing nights I wanted to go to, bringing the Yeti vibe over. It wasn't a plan to move back, but I've stuck around since.
Tom: Around the same time, I moved to Shanghai and started putting on shows for artists that I wanted to see in China, working with Eri in London to bridge that gap. In the beginning, we just put on nights to play the music we liked and tour artists that never came out here, without thinking whether people were into it. But the bookings and parties quickly snowballed.
Where are you based and where do you mostly spend your time these days?
Eri: I'm based in London, Arthur's in Hong Kong and Tom's in Shanghai, but we're on the move with residencies in Bangkok, Seoul and Singapore soon. We go wherever the projects take us.
How is clubbing different in Hong Kong and Shanghai than it is to London?
Arthur: Hong Kong is very multicultural, but high rent and a lack of support from the government and venues can make it hard for creative scenes to grow. There's a good network of promoters pushing local nights, but there's still room to grow compared to London.
Tom: Shanghai is a larger city with 25 million people and I feel the new generation is pretty open-minded to different club cultures. With solid venues like ALL, Dada and Arkham pushing various nights, the scene is pretty healthy right now.
Eri: London is a very competitive place for underground events – it's certainly not the easiest place to start a series, but it's also where we cut our teeth. It's a good place to learn the ropes before doing events in other cities.
If someone's visiting Hong Kong or Shanghai for a weekend, where do you recommend they go?
Arthur: For Hong Kong, go to The Bound in Prince Edward, AUX in TST or Eaton Hotel for a drink, Salon 10 in Central or Potato Head in Sheung Wan is also chilled. For more underground parties, head to the warehouse districts of Fo Tan and Tsuen Wan. But we mostly head over the border to Shenzhen's OIL Club. They've got a great sound system and energy.
Tom: In Shanghai, kick off your night at Ying Yang, a communist style basement bar that has existed since before the millennium, then check out the aforementioned venues for clubbing. NTS Radio has a monthly Sunday show at Uptown Records and we're also curating pop-ups and exhibitions at our new space, TEN5 Gallery.
Tell us about Silk Road Sounds – what's the idea behind the label and how does it operate?
Arthur: Everyone in the crew has mixed backgrounds and I think in this day and age, we all have multiple identities and places where we call home. It's a beautiful thing being inspired by different parts of your heritage. Silk Road Sounds have both a figurative and literal meaning. It connects the east and west in a journey of sounds. We're surrounded by talented friends and artists who have been able to transform experiences as third culture kids or those living in diaspora communities into exciting music. So we just want to be able to provide a platform to celebrate this.
Other than London, Hong Kong and Shanghai, which are the other cities you like clubbing in the most?
Tom: Second tier cities in China are also on the come up. Chengdu and Chongqing in Sichuan province have a bubbling trap scene, there's a building in Chengdu called the Poly Centre where it all started. It's offices by day and clubs by night, you can literally bar hop up and down the building all night without leaving.
Eri: Tokyo is wild! Paris is always good and Amsterdam, too.
Arthur: Bangkok is definitely second or third home at the moment – the scene is kicking. I also recently fell in love with Lisbon.
Any other DJs or promoters in East Asia you'd like to shout out?
Arthur: Heaps! Shout out to the extended Yeti family: South Canton Soul Train, Mean Gurls Club, World Wide Wave and Loading Crew. Hong Kong Community Radio, Absurd Trax and Wild Style Records are always doing exciting stuff. Our friends at Contra and Cakeshop, Seoul Community Radio, Tokyo Vitamin, Double Clapperz, 813, Blaqlyte Crew, Oil Crew, De La House… the list goes on.
Eri: Big up Eastern Margins, Lumi, Akito, Elijah & Skilliam, Ahadadream, Keep Hush, Nico Adomako, Merci Jitters, Daniel Ness, DJ Yakuza, Danga, Hotel Radio Paris, Tony Goodguy – too many people to name but shout out to the whole global gang! You know who you are.
Tom: Yes! Everyone that's been putting in sleepless nights in Shanghai; Preme, Wooozy, SVBKVLT, China Social Club, Genome, SHCR, Groove Bunny Records, Eating Music – get familiar with them!

More like this