Club Regulars 007: Manu Miran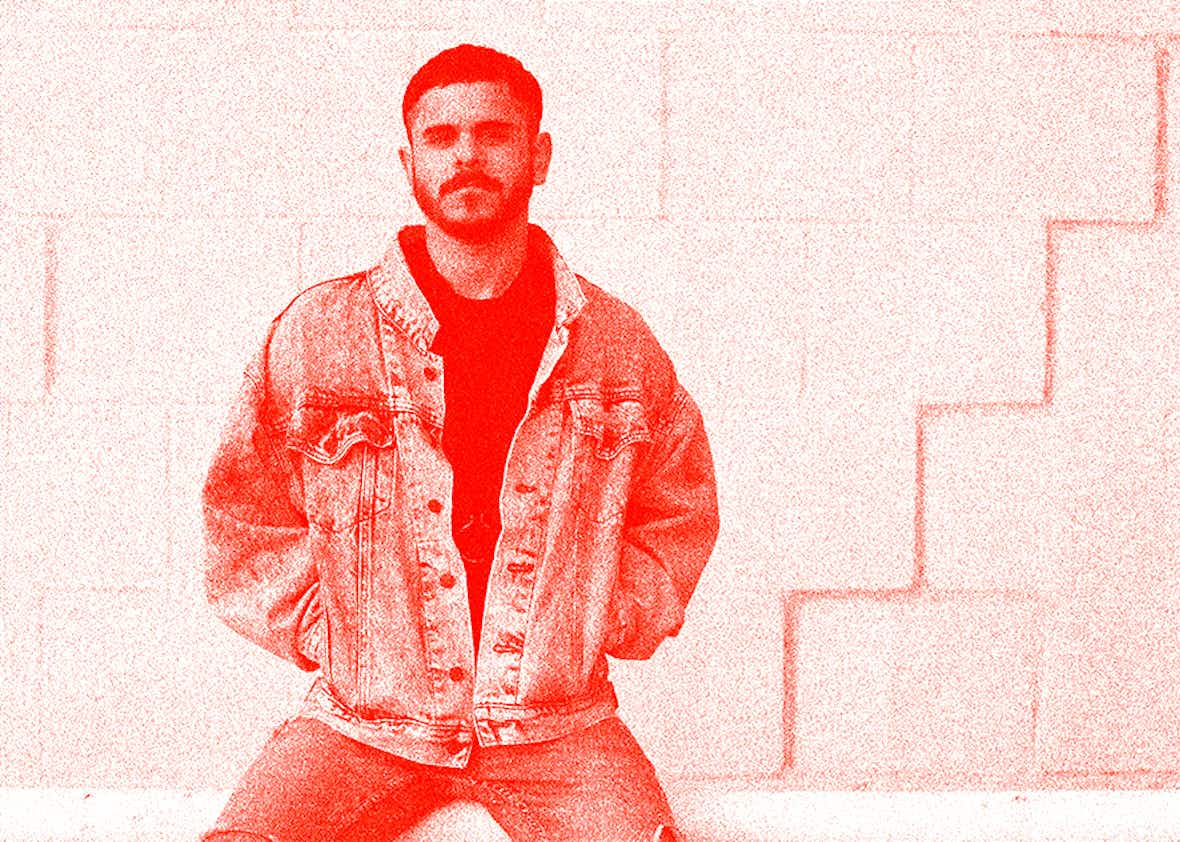 Since getting kicked out of home in Venezuela, the curator and DJ has made his mark on Boston's nightlife scene.
Originally from Venezuela and based in Boston, curator and DJ Manu Miran is the spearhead behind VISCERAL, ​"an underground platform that explores the audiovisual and experiential sides of techno by including mediums of expression that allow underrepresented artists to work in instinctual ways." Drawing from a vast range of genres and influences, Miran's sets seek a certain level of sensuality, picked up from the sounds coming out of New York, Berlin and Detroit, amongst others. Meanwhile, VISCERAL has dedicated itself to providing a home for those on the fringes of society – the freaks and weirdos, old and young, experienced and inexperienced too.
For many, Boston may be known for its rich history in churning out some of the best intellects in the world, with thanks to Harvard University, but the city's club scene isn't one to be overlooked. With a host of record shops, clubs and art galleries on offer, Miran's guide to the city is backed by his intense love for raving – something that's been growing ever since he discovered the parties of Caracas, embraced the community that came as a byproduct of clubbing in Brooklyn, and eventually settled in Boston, his current home. Miran explains how one of the oldest cities in America is fast becoming a refreshing, and somewhat unexpected, party destination.
Where were you born and raised, how long have you been in Boston?
I'm a curator and DJ born and raised in Venezuela and I came to Boston to pursue grad school in 2011. After getting my masters in law, I wanted to find an output for my creative interests in music and contemporary art. The need to express myself and diversify the scene in Boston led me to start VISCERAL, an underground platform that explores the audiovisual and experiential sides of techno by including mediums of expression that allow underrepresented artists to work in instinctual ways.
When did you discover your passion for raving?
It started in Venezuela, sometime before I got kicked out of my home in 2009. I would go to clubs, DIY drum and bass raves and one-night trips to parties in Caracas. Though it wasn't really until I started going out in Brooklyn that I really understood the sense of community that existed in creative spaces and their strong sense of identity and cultural construct. It changed the way I approach music and inspired me to keep exploring underground platforms across the States and Europe.
What's so special about the Boston scene?
Boston's scene has a lot of heart and is weird in the best way. It's committed, creative and unpretentious. You can find people from all walks of life coming together in one place and raving hard and harmoniously without judgement. They genuinely love music and have a sincere appreciation for the effort that we've put into growing and supporting each other despite the many challenges and find a way to make it work, and I think that is not taken for granted.

If someone is visiting Boston for a weekend, where do you recommend they go?
Take a walk around the Charles River from the Cambridge side to get a nice view of the city's architecture. Thrifting for records at Cheapo Records and Stereo Jack's. Museum of Fine Arts and AREA Gallery at SOWA for contemporary art. Cuchi Cuchi and Delux Café for the funky décor. The Lower Level and the Dorchester Art Project are DIY venues that have been hosting parties that are a lot of fun.
Of all the things you've achieved so far, what are you most proud of?
It's been really inspiring and rewarding to see our team members and collaborators grow for the past couple of years and bring to life these crazy visions that we want the audience to experience. Last December we were able to take our concept to Brooklyn and that felt really great. It confirmed that VISCERAL's home can be anywhere we want it to be. We've been able to create our own opportunities and shape our identity in the scene.
Aside from Boston, which other cities have nightlife cities you love?
Brooklyn, Chicago, Berlin, Pittsburgh and the after parties in Detroit during Movement are among my favourites; though my recent visit to Mexico City gave me a new chance to reconnect culturally and creatively this year. I've been dying to check out Bogota, Sao Paulo and Lisbon.
Any other DJs, promoters or performers from your scene that you'd like to shout out?
Yes! The hyper-talented VISCERAL crew; Salman Jaberi, Gabriel Pelaez, Adam Fearing, Brendan Denommee, Ben DeHaan and Benjamin Spalding.

More like this