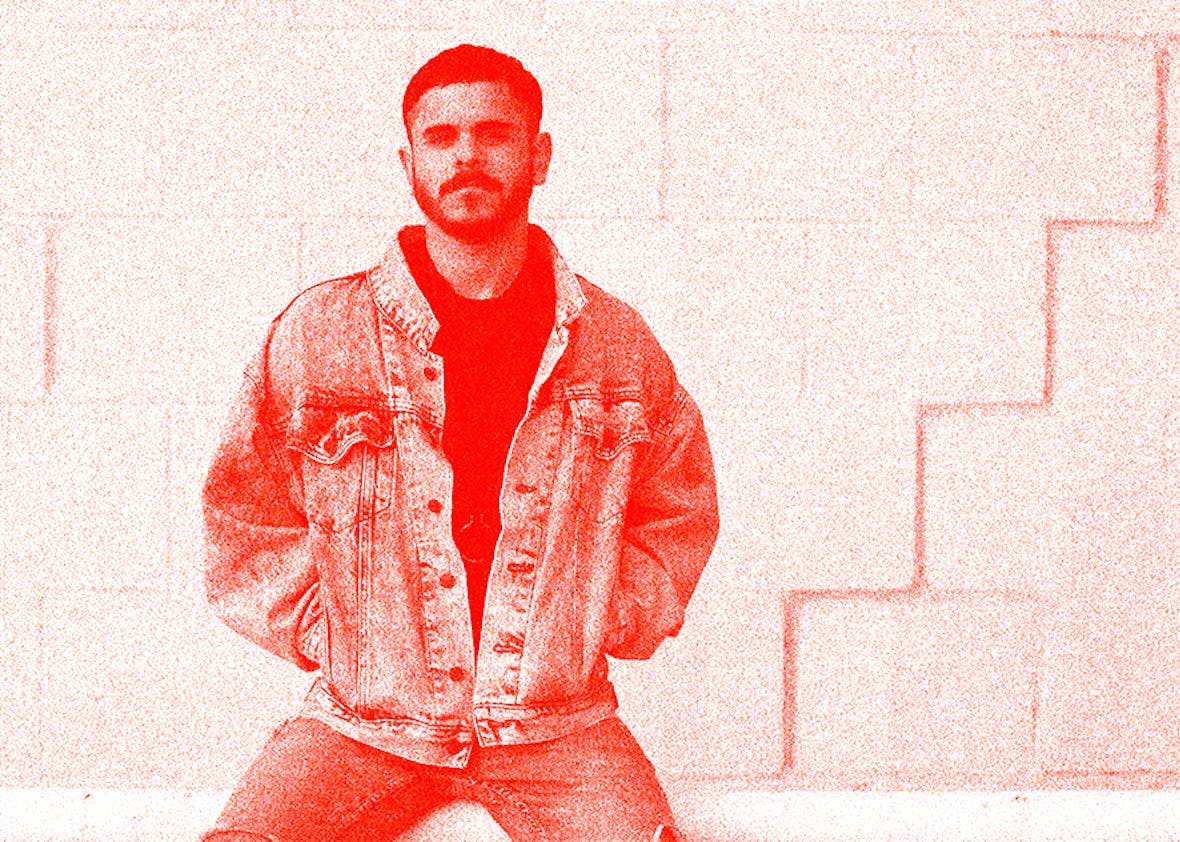 Club Reg­u­lars

007

: Manu Miran
Orig­i­nal­ly from Venezuela and based in Boston, cura­tor and DJ Manu Miran is the spear­head behind VIS­CER­AL, ​"an under­ground plat­form that explores the audio­vi­su­al and expe­ri­en­tial sides of tech­no by includ­ing medi­ums of expres­sion that allow under­rep­re­sent­ed artists to work in instinc­tu­al ways." Draw­ing from a vast range of gen­res and influ­ences, Miran's sets seek a cer­tain lev­el of sen­su­al­i­ty, picked up from the sounds com­ing out of New York, Berlin and Detroit, amongst oth­ers. Mean­while, VIS­CER­AL has ded­i­cat­ed itself to pro­vid­ing a home for those on the fringes of soci­ety – the freaks and weirdos, old and young, expe­ri­enced and inex­pe­ri­enced too.
For many, Boston may be known for its rich his­to­ry in churn­ing out some of the best intel­lects in the world, with thanks to Har­vard Uni­ver­si­ty, but the city's club scene isn't one to be over­looked. With a host of record shops, clubs and art gal­leries on offer, Miran's guide to the city is backed by his intense love for rav­ing – some­thing that's been grow­ing ever since he dis­cov­ered the par­ties of Cara­cas, embraced the com­mu­ni­ty that came as a byprod­uct of club­bing in Brook­lyn, and even­tu­al­ly set­tled in Boston, his cur­rent home. Miran explains how one of the old­est cities in Amer­i­ca is fast becom­ing a refresh­ing, and some­what unex­pect­ed, par­ty destination.
Where were you born and raised, how long have you been in Boston?
I'm a cura­tor and DJ born and raised in Venezuela and I came to Boston to pur­sue grad school in 2011. After get­ting my mas­ters in law, I want­ed to find an out­put for my cre­ative inter­ests in music and con­tem­po­rary art. The need to express myself and diver­si­fy the scene in Boston led me to start VIS­CER­AL, an under­ground plat­form that explores the audio­vi­su­al and expe­ri­en­tial sides of tech­no by includ­ing medi­ums of expres­sion that allow under­rep­re­sent­ed artists to work in instinc­tu­al ways.
When did you dis­cov­er your pas­sion for raving?
It start­ed in Venezuela, some­time before I got kicked out of my home in 2009. I would go to clubs, DIY drum and bass raves and one-night trips to par­ties in Cara­cas. Though it wasn't real­ly until I start­ed going out in Brook­lyn that I real­ly under­stood the sense of com­mu­ni­ty that exist­ed in cre­ative spaces and their strong sense of iden­ti­ty and cul­tur­al con­struct. It changed the way I approach music and inspired me to keep explor­ing under­ground plat­forms across the States and Europe.
What's so spe­cial about the Boston scene?
Boston's scene has a lot of heart and is weird in the best way. It's com­mit­ted, cre­ative and unpre­ten­tious. You can find peo­ple from all walks of life com­ing togeth­er in one place and rav­ing hard and har­mo­nious­ly with­out judge­ment. They gen­uine­ly love music and have a sin­cere appre­ci­a­tion for the effort that we've put into grow­ing and sup­port­ing each oth­er despite the many chal­lenges and find a way to make it work, and I think that is not tak­en for granted.

If some­one is vis­it­ing Boston for a week­end, where do you rec­om­mend they go?
Take a walk around the Charles Riv­er from the Cam­bridge side to get a nice view of the city's archi­tec­ture. Thrift­ing for records at Cheapo Records and Stereo Jack's. Muse­um of Fine Arts and AREA Gallery at SOWA for con­tem­po­rary art. Cuchi Cuchi and Delux Café for the funky décor. The Low­er Lev­el and the Dorch­ester Art Project are DIY venues that have been host­ing par­ties that are a lot of fun.
Of all the things you've achieved so far, what are you most proud of?
It's been real­ly inspir­ing and reward­ing to see our team mem­bers and col­lab­o­ra­tors grow for the past cou­ple of years and bring to life these crazy visions that we want the audi­ence to expe­ri­ence. Last Decem­ber we were able to take our con­cept to Brook­lyn and that felt real­ly great. It con­firmed that VISCERAL's home can be any­where we want it to be. We've been able to cre­ate our own oppor­tu­ni­ties and shape our iden­ti­ty in the scene.
Aside from Boston, which oth­er cities have nightlife cities you love?
Brook­lyn, Chica­go, Berlin, Pitts­burgh and the after par­ties in Detroit dur­ing Move­ment are among my favourites; though my recent vis­it to Mex­i­co City gave me a new chance to recon­nect cul­tur­al­ly and cre­ative­ly this year. I've been dying to check out Bogo­ta, Sao Paulo and Lisbon.
Any oth­er DJs, pro­mot­ers or per­form­ers from your scene that you'd like to shout out?
Yes! The hyper-tal­ent­ed VIS­CER­AL crew; Salman Jaberi, Gabriel Pelaez, Adam Fear­ing, Bren­dan Denom­mee, Ben DeHaan and Ben­jamin Spalding.
---