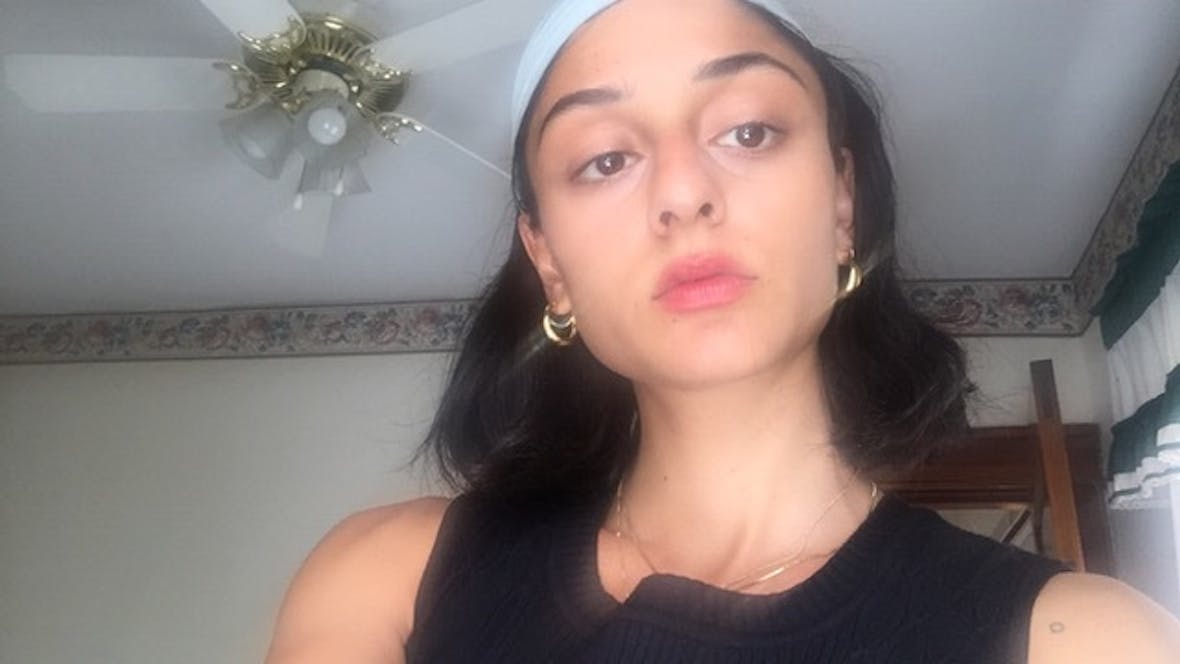 Club Reg­u­lars

011

: Sofie
Sofie may be best known for her sets which merge dis­co, psych, funk and rare rap mix­es, but she's also a clas­si­cal­ly trained musi­cian. That's right. She can play the vio­lin, vio­la and the piano. Impres­sive, right?
Her career began when she moved to Los Ange­les aged 19. It was here she took the first leap into DJing after work­ing at Stones Throw Records for six years – the well-respect­ed alter­na­tive rap label, and soon after became involved with Boil­er Room, ini­tial­ly curat­ing the show's LA out­post, then New York, before mov­ing to Lon­don to be a part of the core team. The crowds love her, and she's been a trust­ed DJ since, with a month­ly show on London's NTS Radio.
Cur­rent­ly resid­ing in Vien­na, where she's study­ing paint­ing, we caught up with her to get the par­ty know-how of a city best known for its regal opera hous­es. Where does she go for a night­cap? What's the state of the par­ty scene look­ing like?
Read below to find out more…

How did you first devel­op a pas­sion for raving?
I real­ly got into decent ones when I was liv­ing in LA. I had just moved there at 19 to intern at Stones Throw and then got offered a job. Then just a few months lat­er I start­ed doing Boil­er Room, so I'd end up rent­ing these ware­house spaces to do our broad­casts in and some late/​after raves would take place in the same spots.
What's spe­cial about the Vien­na club scene?
There are sev­er­al real­ly tal­ent­ed peo­ple with great taste! And it can be pret­ty reckless.
What chal­lenges does your scene face?
There's not a great deal of under­ground or unof­fi­cial stuff that real­ly push­es the bound­aries, musi­cal­ly and beyond. Also, many venues, in my opin­ion, are either too snob­by, not exper­i­men­tal enough, or the sound sys­tem sucks. It's like you have to pick between that axis; you can't have it all. Once you've been to most spots sev­er­al times that's kind of it, I don't find myself being sur­prised by any­thing new, and I guess per­son­al­ly, that's what I'm look­ing for. My hon­est opin­ion at the moment is one of dis­en­fran­chise­ment and that sucks, I wish it wasn't like that! I've put on nights, too, and they've been real­ly fun – the need for any­thing dif­fer­ent is pal­pa­ble – but it's not where my heart is at. On the oth­er hand, I'm not out too much as a result there­of, and it makes Vien­na a great place to work on writ­ing music and mak­ing art.
What gets you pumped to go on a night out?
Most of my nights out here when going to a club are occa­sions I'm DJing at, so going through my music fig­ur­ing out what I'm play­ing usu­al­ly gets me excit­ed enough. I'll always self­ish­ly play music I want to hear and am excit­ed by, but my enjoy­ment trans­fers to a crowd, and vice ver­sa! On oth­er nights out I just enjoy going to open­ings, and I have a very big weak­ness for karaoke, although much like the reg­u­lar clubs here, the karaoke clubs fol­low the same rou­tine: either too expensive/​upscale, too run-down with garbage micro­phones, or run by grouches.
You are a clas­si­cal­ly trained musi­cian. What impact, if any, did this have on your music or DJ style lat­er in life?
I almost fin­ished a degree for it as a teenag­er – I attend­ed the Con­ser­va­to­ry of Music for two years before drop­ping out. I tried to real­ly dis­tance myself from it for a while and took a pur­pose­ful break, I was kind of despon­dent about the amount of dis­ci­pline. Through films, I fell in love with clas­si­cal music again, and now have a more per­son­al approach to it. When I moved back to Vien­na, I applied to an orches­tra, large­ly for sport, just to see if I can play at places like the Konz­erthaus again, which I do, and it's agree­able enough, as an expe­ri­ence. I also real­ly enjoy play­ing duets on the piano and violin!

If some­one is vis­it­ing Vien­na, where do you rec­om­mend they go?
I like Teuchtler for used records, Mar­ket for new ones, Loos Bar for a great espres­so mar­ti­ni, and in the third dis­trict not too far from where I live is Café Malipop, which is run by an old­er lady with the longest grey hair, who's also the only per­son I've ever seen work­ing there. When she wants you to leave or if you're being loud and enjoy­ing your­self a lit­tle too much she'll play weird avant-garde drone type stuff at full vol­ume, it's awe­some. I go to Aida, a chain bak­ery, a lot since it's pret­ty much the only place that'll do an iced black cof­fee – they call it a beau­ty cof­fee. I'm real­ly only men­tion­ing this because it's impos­si­ble to get an iced black cof­fee here that isn't tepid, with a soli­tary ice cube melt­ing in it. I dig Brun­nen­markt for food and my favourite euro dis­count shops. Drop by Halis Börek when you're there!

Any oth­er DJs/​promoters/​performers from the scene you'd like to shout out?
Wol­fram does a semi-reg­u­lar month­ly night that I always have a lot to fun play­ing because it will take place at one of the only clubs with a very good sound sys­tem, and he'll always include a bunch of dif­fer­ent peo­ple on the line­up and it makes for a fun mix. Wet Vien­na runs a fem­me/non-bina­ry par­ty that's real­ly fun (I'm DJing the next one!). Anoth­er shout to two of my favourite peo­ple to DJ with, Sami Nagasa­ki and Flug­modus­boy, and also Zahra Khan aka DJ Hauswein who reg­u­lar­ly plays won­der­ful sets.
Any dream guests at future parties?
Gary Wil­son or Todd Rund­gren.
If you could play a set any­where in the world, where would it be?
Pais­ley Park. I'd like to go see what it's like, just to per­haps get a glimpse of what it was like or could have been like when Prince would throw parties.
---