Dutchavelli: bringing the real back to UK rap
Stints in prison almost derailed his career. Now the rising star is getting a second chance.
Arti­cle tak­en from The Face Vol­ume 4 Issue 004. For more exclusive images, order your copy here.
At 6ft 6in tall, with a gravelly voice that sounds like Bowser if he could talk, Dutchavelli is an imposing presence whose aura is heavy on arrival. ​"I'm ready to work," he says, joking with his manager as he tries on a custom-made hoodie emblazoned with airbrushed drawings of the Wu-Tang Clan.
As we speak, he exudes a sense of determination that comes with getting a second chance that wasn't guaranteed. Dutchavelli has had the streets buzzing since dropping the high-powered Only If You Knew back in January, a vivid account of a stint in prison that threatened to derail his career before it even began.
With its gritty bars and rugged vocals, the track captured the raw essence of Dutch's appeal, hitting the scene like an uppercut and racking up an impressive 17 million YouTube views in the process. For many, Dutch had brought the real back: the kind of gully, menacing street raps that are drill's foundation.
"People like to associate me with drill because I've done it a lot," he tells me in the kitchen of his home in the suburbs of east London. ​"I've done it in a much more mature form, but I'm telling my story. It's not just four-door trucking and girls dancing. I'm telling you things my mum has told me, things I've been through, what me and my friends have experienced. When I say, ​'T got touched one time and he died/​Rimz got touched nine times and he lived' [lyrics from Only If You Knew], these are real stories and people are really taking it in. They see how serious life is."
Life has been hard for much of Dutch's 26 years. Born Stephan Allen to Jamaican and Trinidadian parents in Birmingham, he and his siblings – one of whom, Steff, would later become the musician Stefflon Don – were fed a balanced diet of reggae, R&B, hip-hop and grime. Moving to Rotterdam in the Netherlands as a young child, he lost what little connection he had with British life until the family's return, to east London, when he was 12.
"It was an adjustment," he reflects on his homecoming to British shores. ​"I had an accent and there were lots of words I didn't know. It messed up school for me. They said I was dyslexic because I'd come from Holland. That alone was off-putting."
With a strong Dutch accent, the mandem quickly christened him ​"Dutch" (later lengthened to Dutchavelli). At first he was embarrassed to write bars – an after-effect of his confidence-sapping dyslexia diagnosis – but he flipped a negative into a positive, perfecting the art of rapping off the dome like his idols Jay‑Z and Lil Wayne. ​"I make music with the beat. It talks to me and we collaborate. I feel sorry for a lot of rappers when they invite me to the studio," he laughs.
Back in 2016 Dutch dropped his debut single, New Jack City, and his subsequent UK rap-tinged tracks Let It Breathe, LOL and Speeding showed great promise. Then two stints in prison (the first a five-year stretch when he was 17, for undisclosed reasons, and the second at age 25 for 22 months on robbery and firearms charges) threatened to stall his fledgling career.
After he got out in 2019 he was ready to get to work. ​"That's why I go so hard now," he explains. ​"I used to be in my cell with some instrumental CDs, practising every day. I had whole mixtapes in my head. Making music is all I ever wanted to do."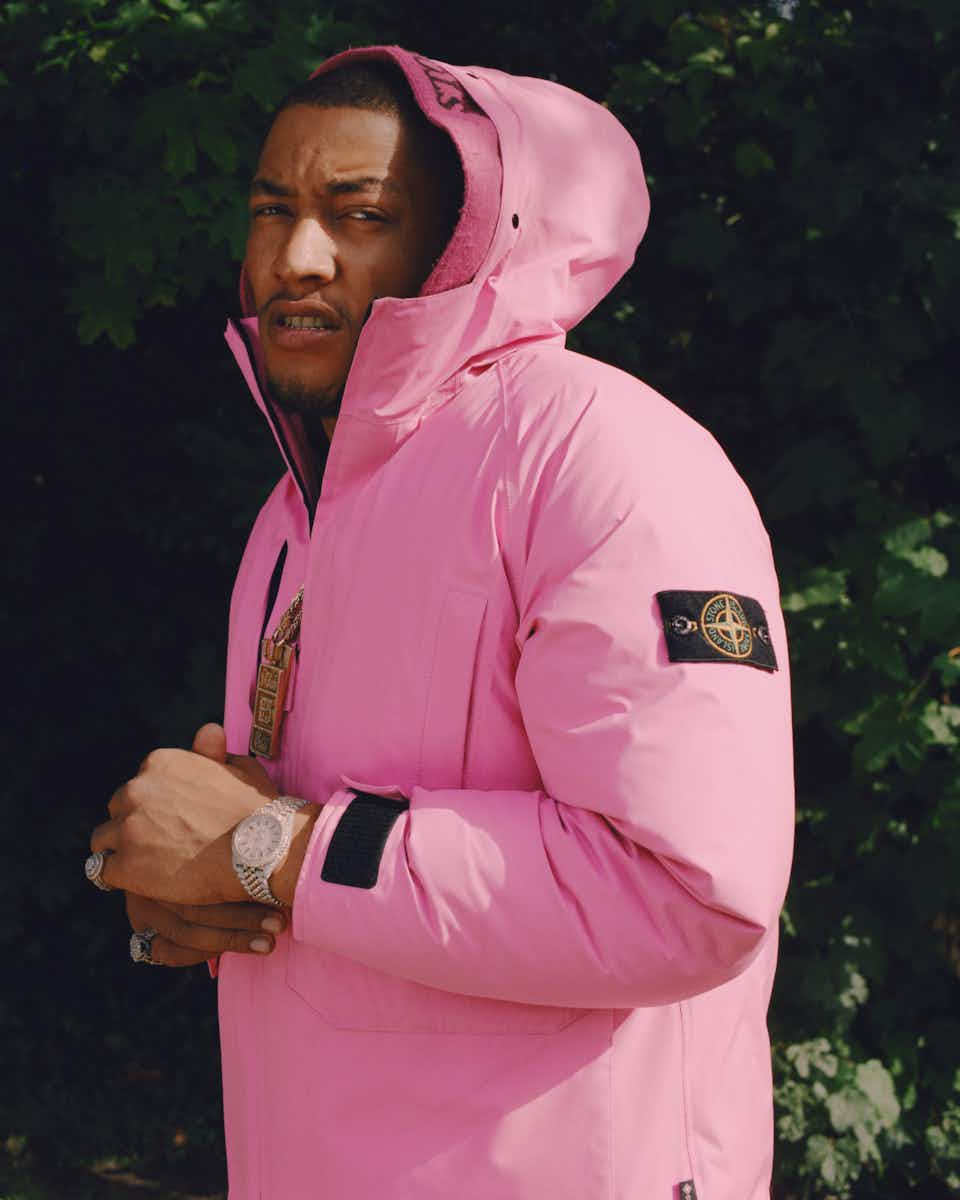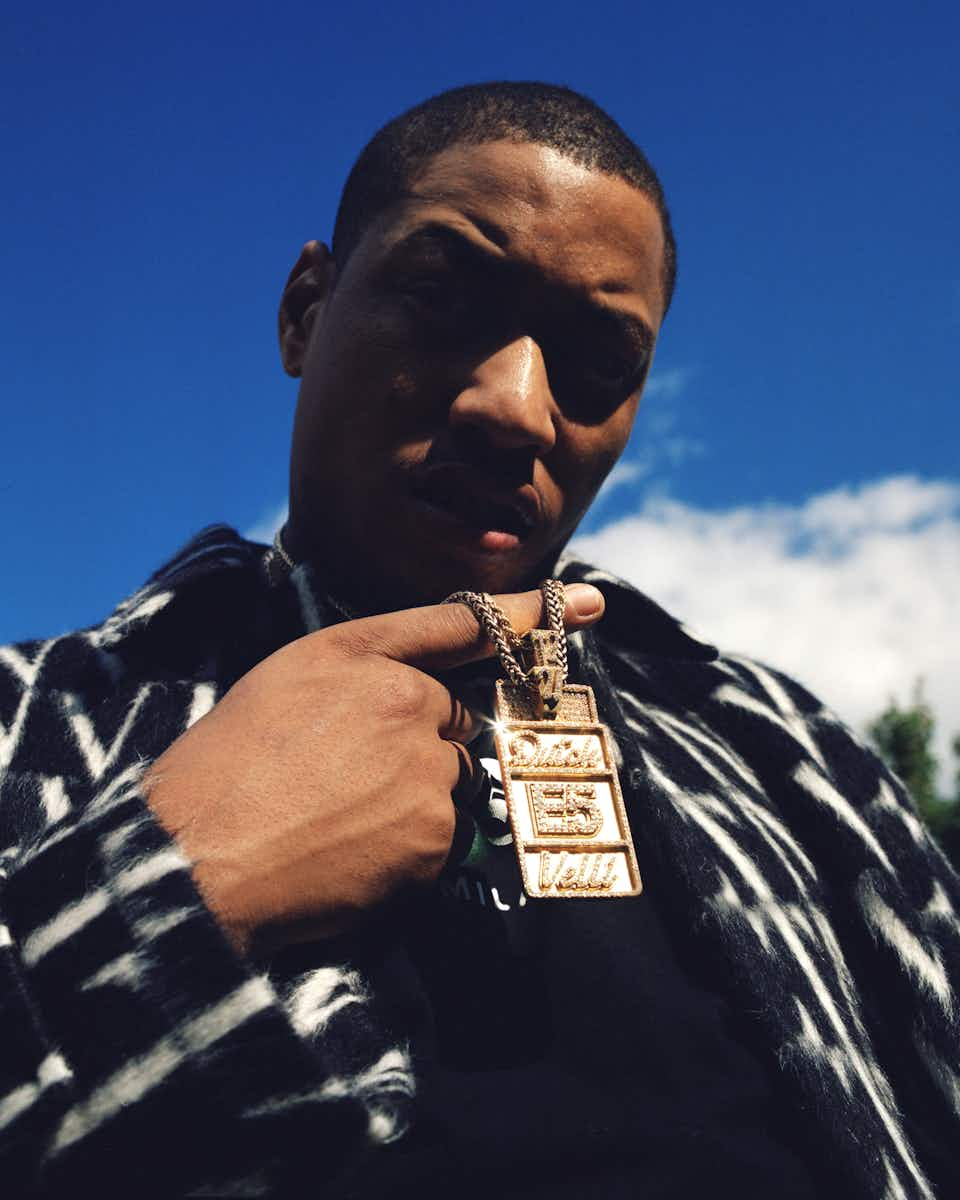 Dutch hasn't looked back since. Surely, the ominous, nightmare-inducing follow-up to Only If You Knew, cemented his position as a new rap mainstay, while I Dunno with Tion Wayne and Stormzy, a catchy drill banger, is a genuine contender for track of the year.
Add his melodic trap-flavoured M Huncho collab Burning and he already has two top 10 singles, more than 30 million Spotify streams and an award for Breakthrough of the Year at the 2020 Rated Awards, hosted by GRM Daily.
Drake now follows Dutch on Instagram and heavyweight boxing champion Anthony Joshua is just a call away. His gravitational pull is growing, but he's still on probation and the cops have an eye on him. At the peak of the Black Lives Matter movement in June Stefflon Don announced that the authorities had ​"ransacked" their other sister's home in search of Dutch, threatening him with prison recall following his declared intention on socials to attend a London protest (the threat was later rescinded). In spite of this he's trying to stay focused, expanding his catalogue in the hope of gaining new levels of success.
With his debut mixtape on the way (his manager played me a dream-team collaboration with Millionz, the fast-rising Brummie on the block) Dutch's dominance is set to leave craters throughout the scene.
It's therapy music in a way, too. ​"I want my music to be like a counsellor," he says. ​"A lot of the music I've got coming is just me telling stories: relationships, money issues, feeling embarrassed, things that have inspired me that I feel a lot of people will recognise and have been through. Then – after I've shook the whole industry – everyone will have a chance to recuperate and come back, so we're on an even playing field."
Read Next: Are UK musicians being silenced for supporting Black Lives Matter?
Photography assistant Ollie Trenchard. Styling assistants Daniel Richardson, Dog Velli

More like this