Ebumnandini are throwing the most stylish parties in South Africa
Rave Report: Across Johannesburg and Cape Town, the collective is building an alternative creative community.
Rave Report: THE FACE celebrates the sounds, styles and stories from the world's coolest parties

It's a bright, biting winter's day in Johannesburg as I make my way to the Rosebank suburb, where I'm meeting the Ebumnandini collective in a cosy coffee shop. On my way I think back to the first Ebumnandini party I attended in 2019, after moving back to Joburg, my hometown, for my postgrad studies.

The event was at Kitcheners, an old, intimate Joburg bar and club space. I remember the way being there felt on my skin, how the energy of the space moved through my body, how it felt like a place where groove was evolution in motion.

Maybe this recollection is so vivid because of how different Ebumnandini felt compared to the parties I had no place being at as a teenager, with many years spent running around Jozi's nightlife, or anything else I had attended as an adult. As a city founded on gold and sustained by modern grind culture and aspiration, many of Joburg's mainstream clubs are about all that glitters – Think bottle service, VIP sections, flashing lights and prevailing heteronormativity.

Then along came Ebumnandini, a nightlife space ​"known for pushing boundaries in fashion, culture and music" that has become home to Joburg's renegade youth. The core of the collective are its original founders Jakinda Boya and Ayema Qampi (who also make music that merges kwaito, rap, techno and punk as the duo Stiff Pap) as well as Francesco Mbele, AKA Franadilla – owner of the Franasonic clothing and media brand – and cultural curator Lenzo Mangonyane.

Themes for Ebumnandini events have eclectically ranged from Nollywood to The Steve Harvey Show, to load-shedding – a way of reframing South Africa's national energy crisis into collective joy. ​"You have to convince people to come, you need to create a narrative and that's something we are really passionate about in terms of parties," Franadilla tells me at a coffee shop, his two-toned dreadlocks framed by grey sky. Every party has a theme, so each one tells a story. We're talking like it's new but it's actually the old school way of throwing parties."

There's no rigid music policy at Ebumnandini's parties, and their line-up curation reflects the crowd in attendance: diverse, open – minded and queer. The collective takes pride in ensuring that everyone feels safe at their events. ​"When I look at Ebumnandini, it's a space where people can find themselves," says Lenzo. ​"There's no pressure to be a certain type of person – just come there and be yourself. I think a lot of people have discovered who they are through being there and meeting new people."

Ebumnandini's work goes beyond throwing parties. The collective defines itself as a ​"youth culture agency founded to support creative innovation in South Africa." It's an incubation space of sorts, providing South African creatives and artists with a platform to build their portfolios and find collaboration links. Ebumnandini gives young stylists and photographers the chance to work on shoots for their event posters and social media announcements. They book DJs for their first-ever sets and take on staff who want to get their foot in the door of the nightlife industry.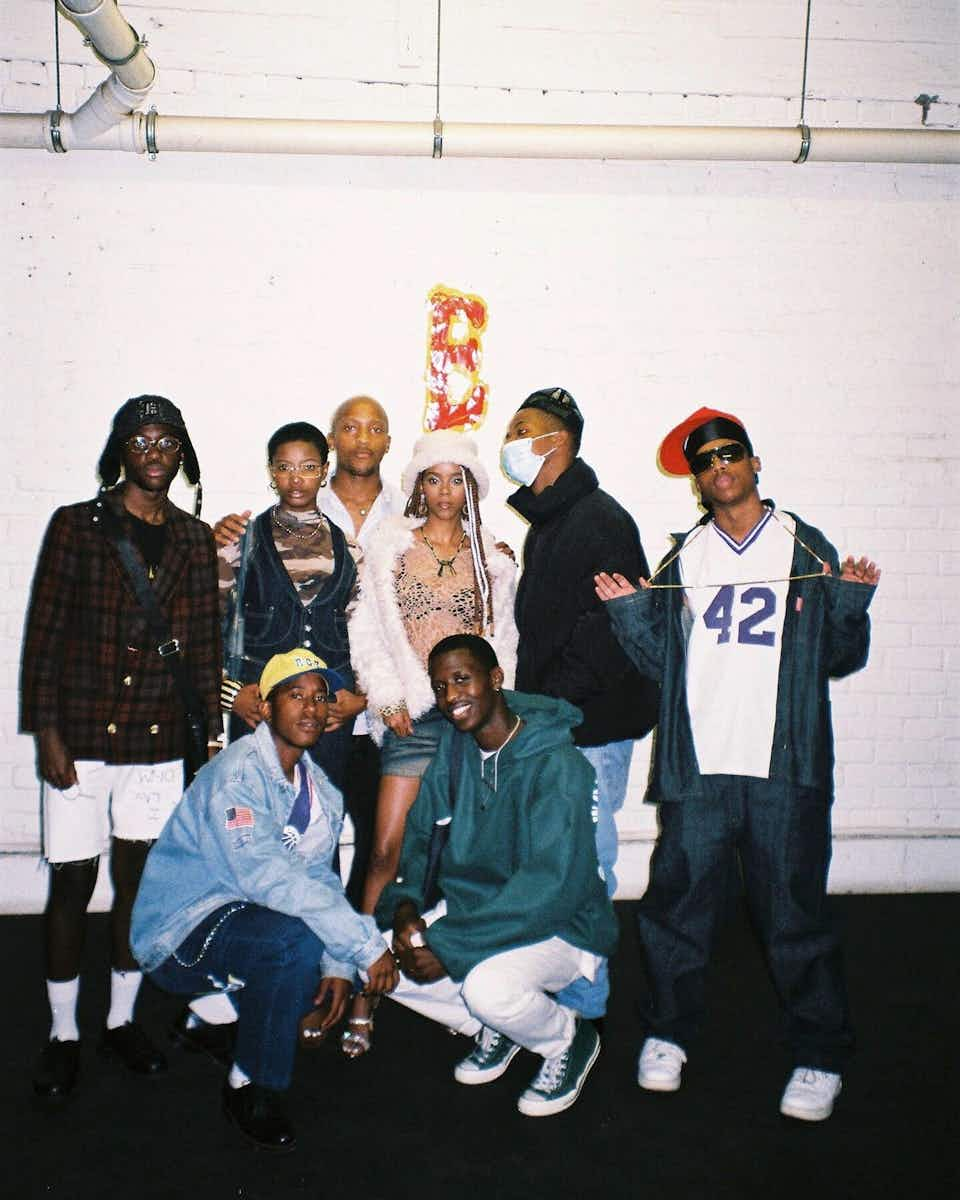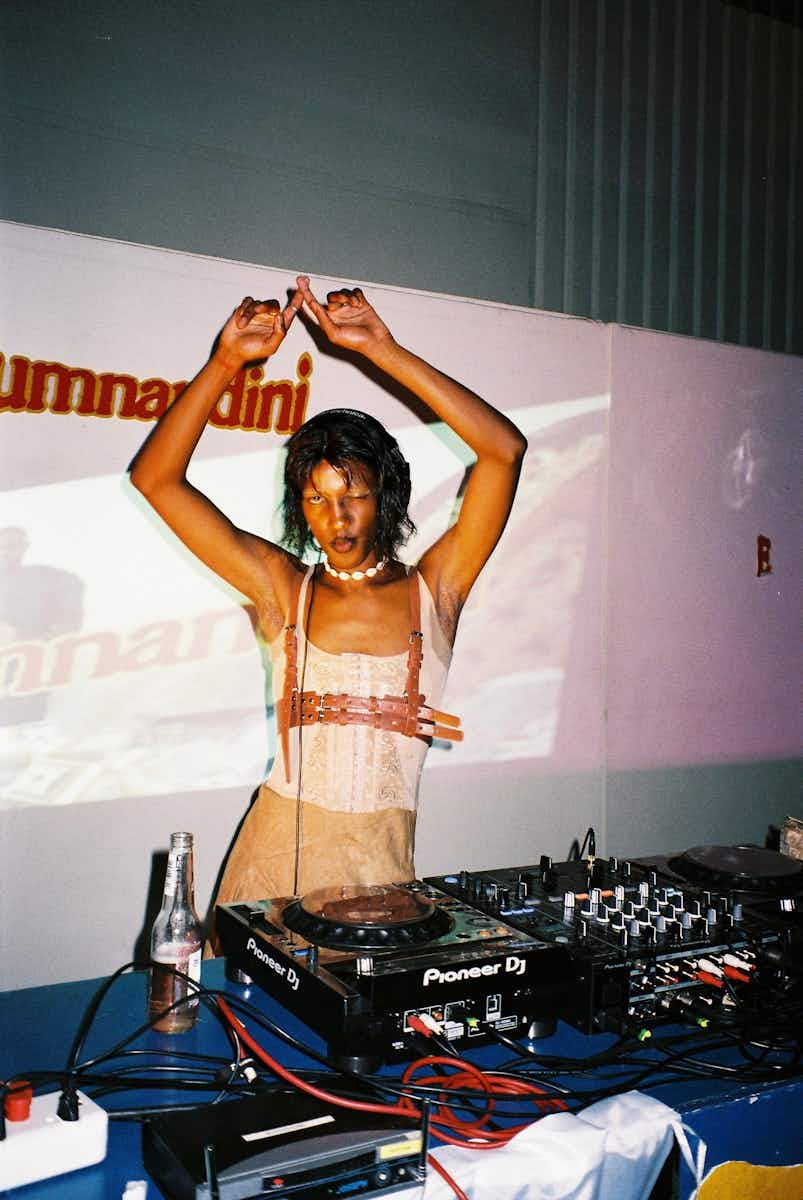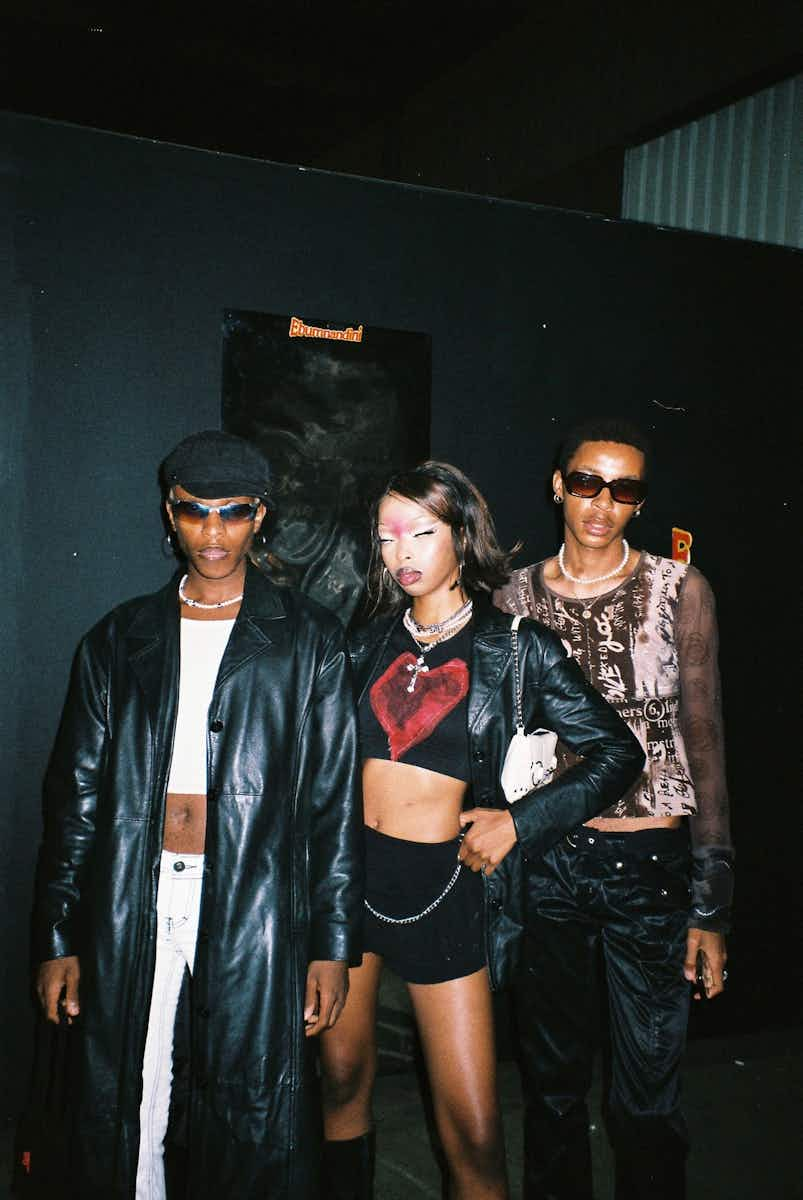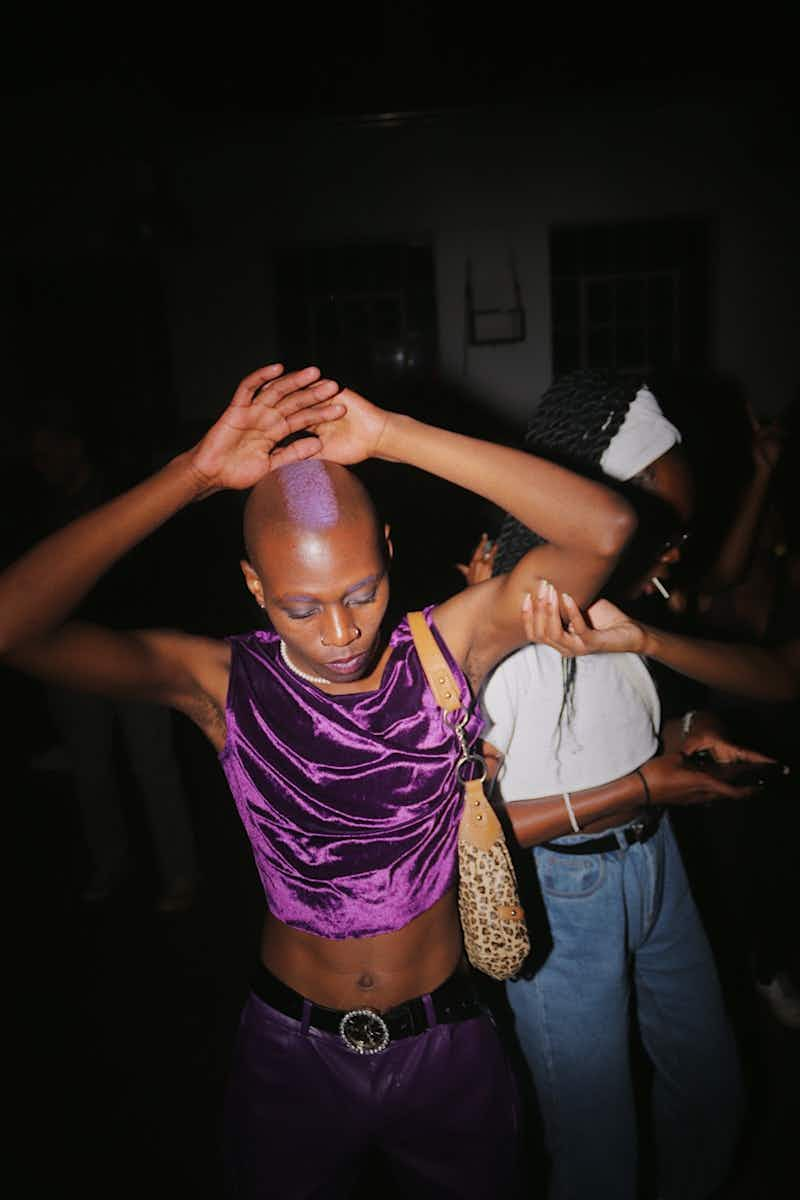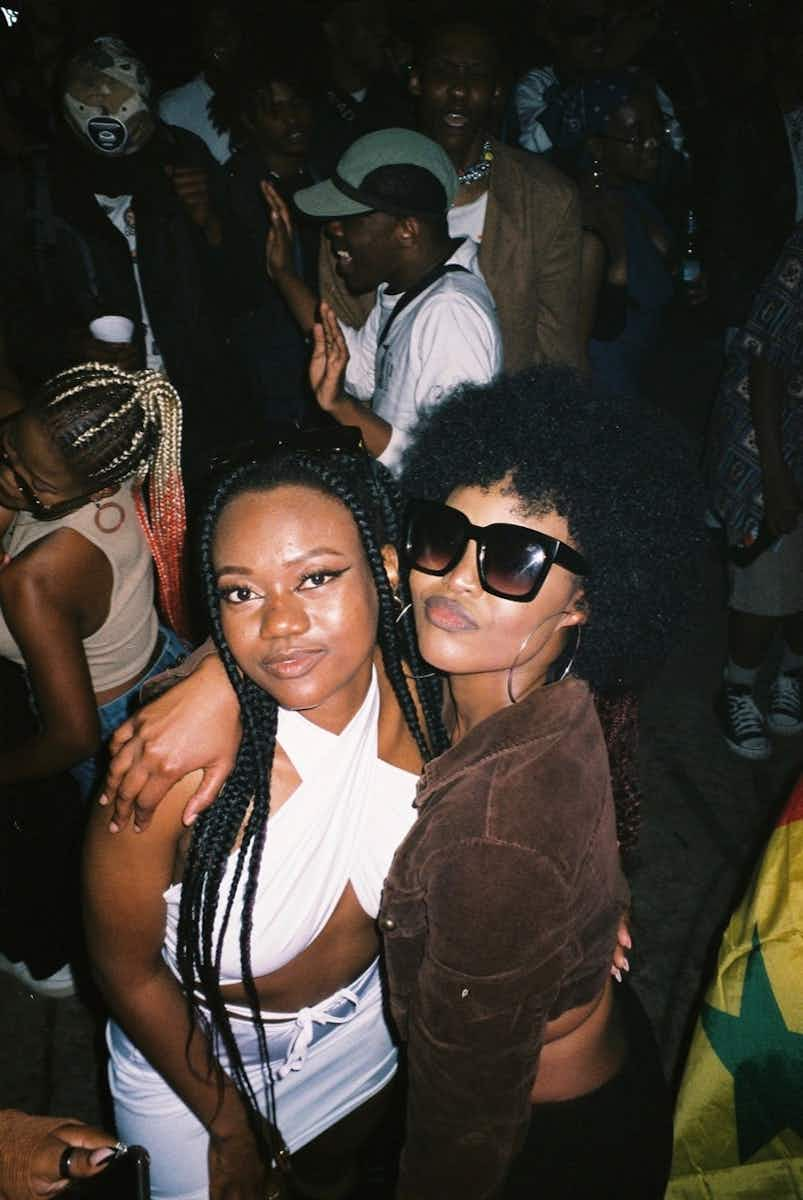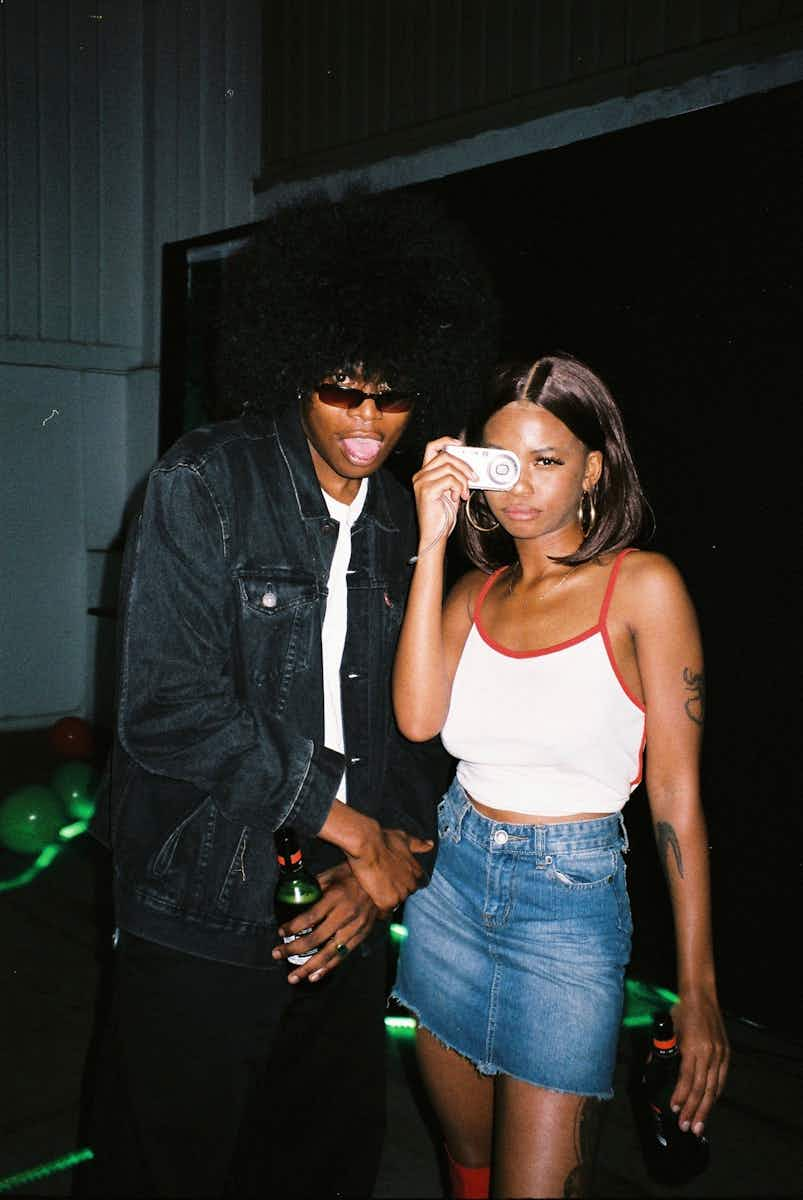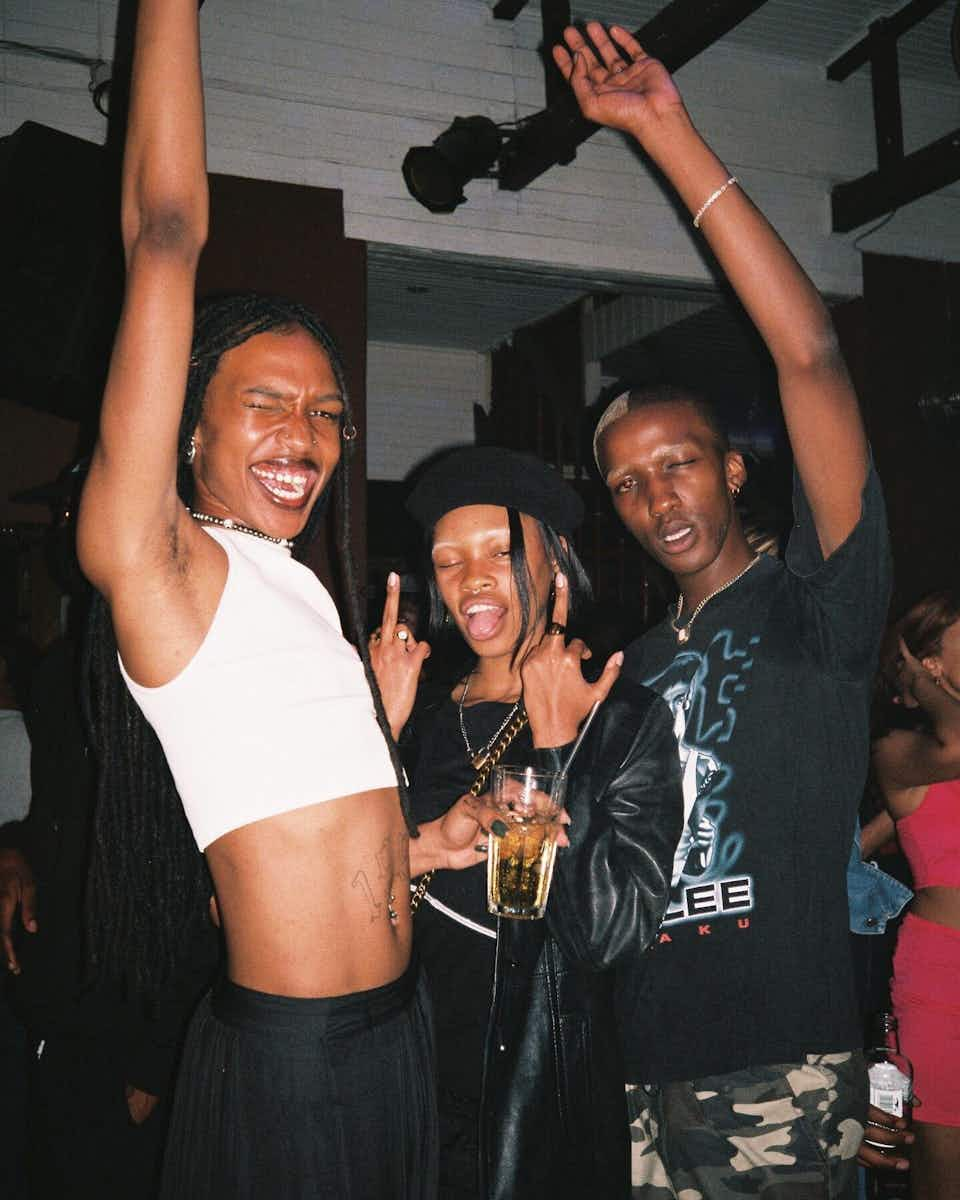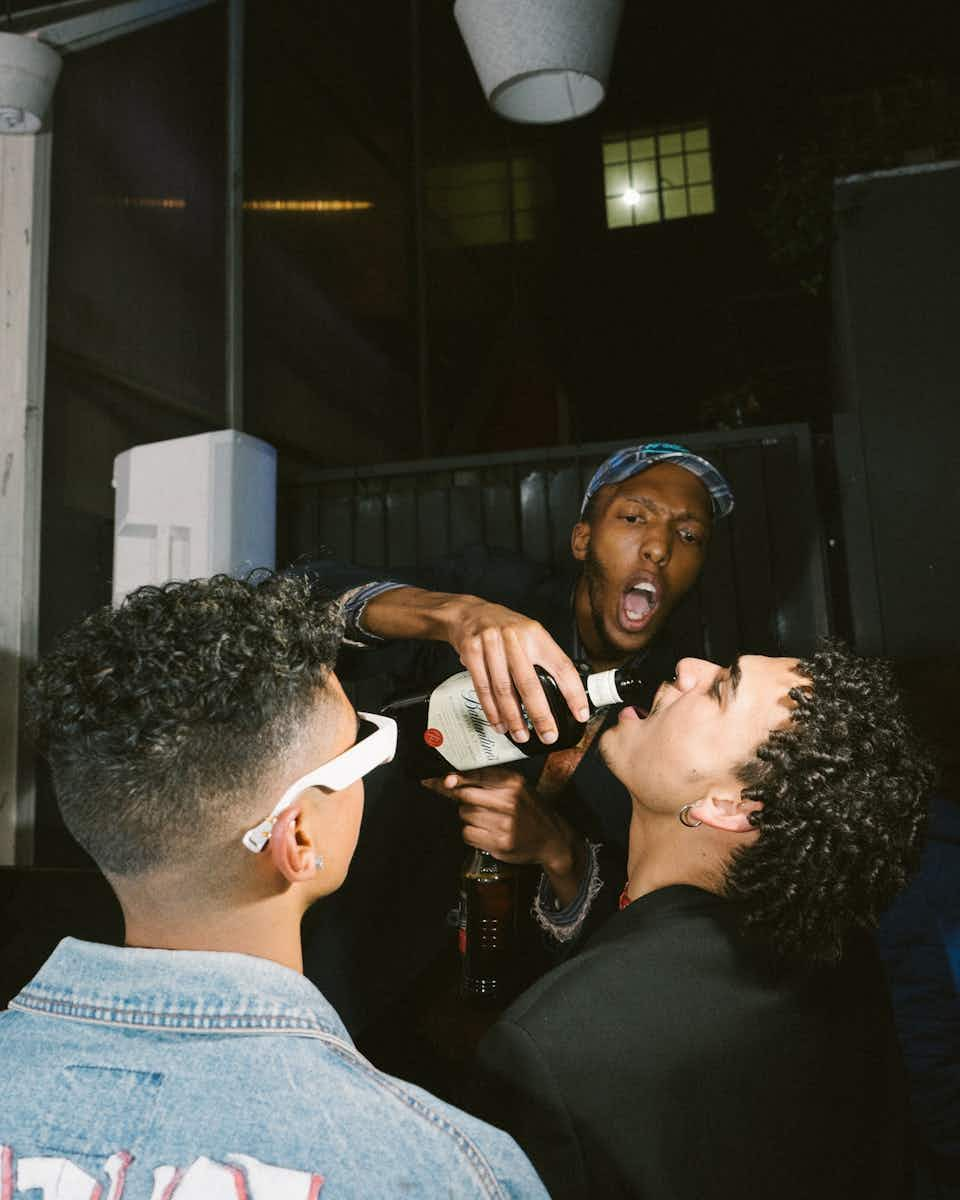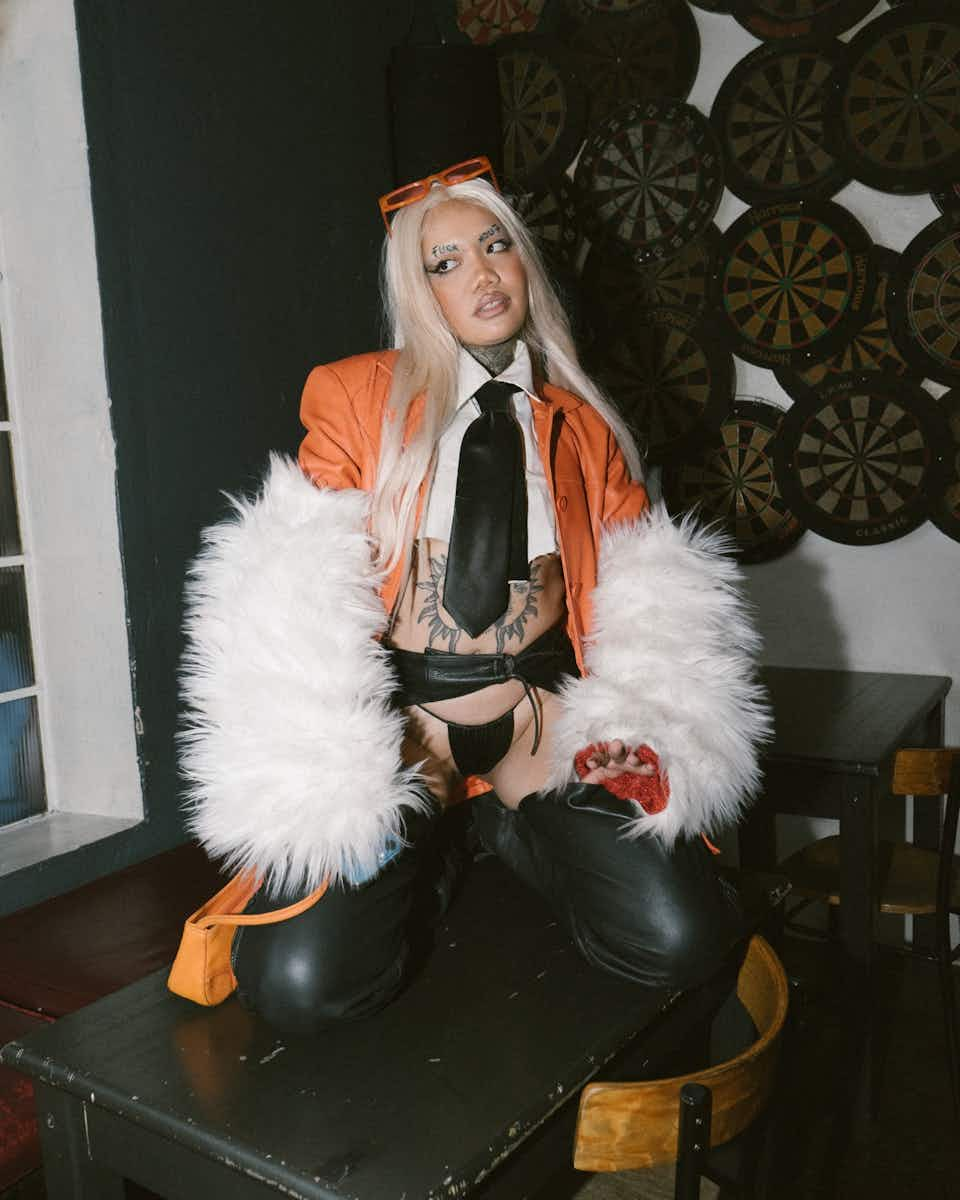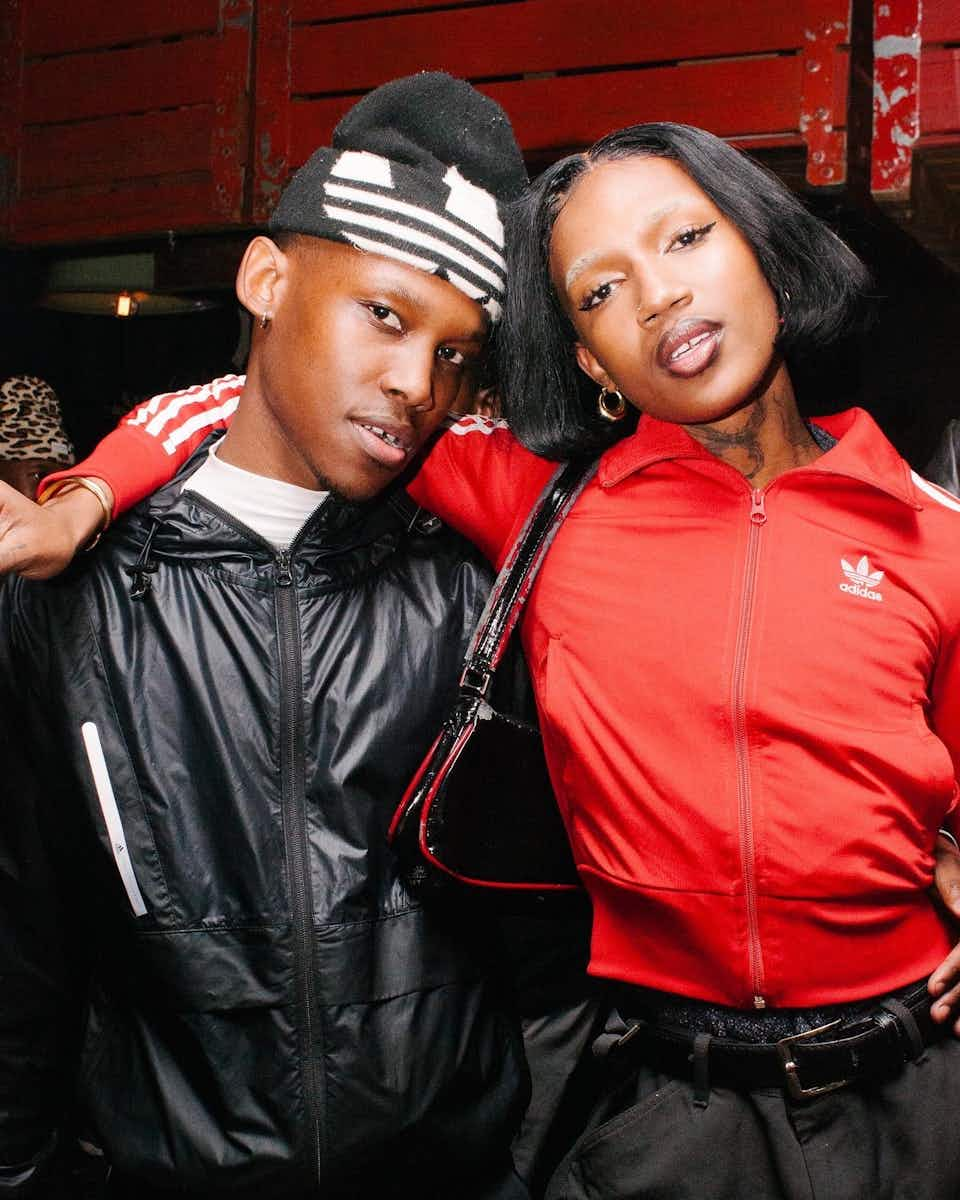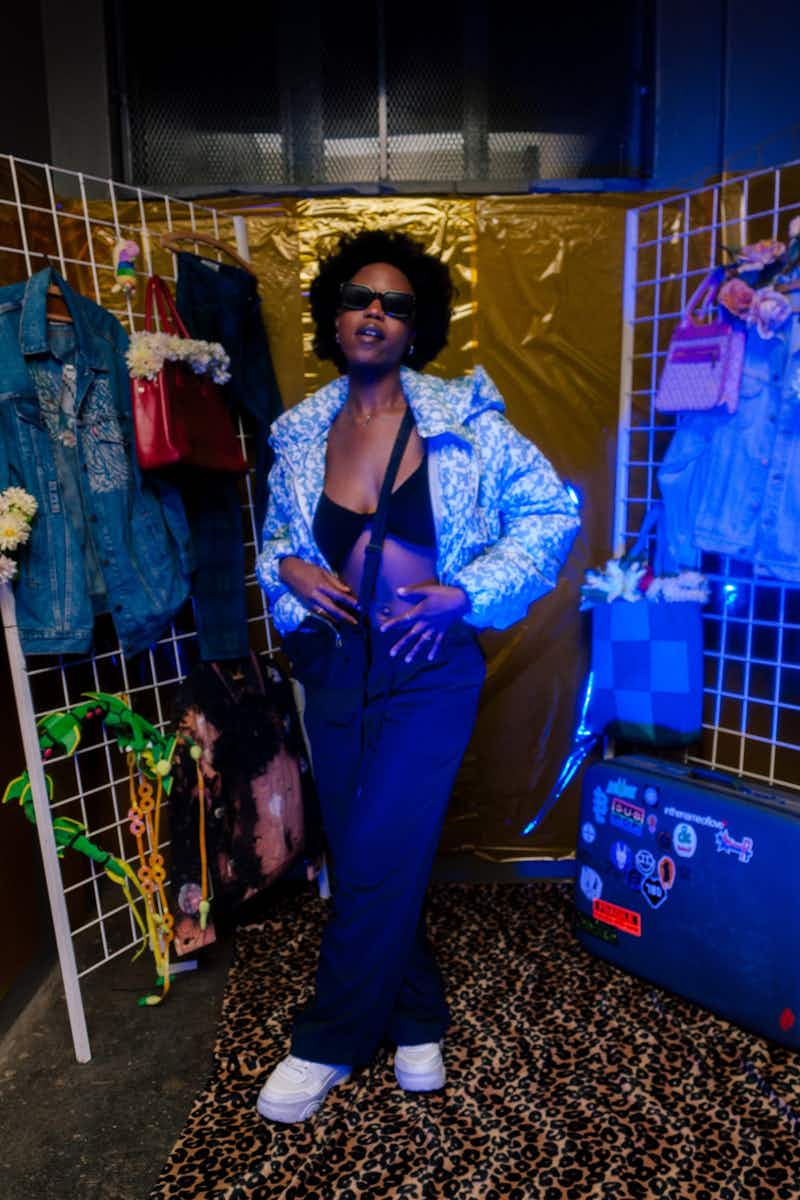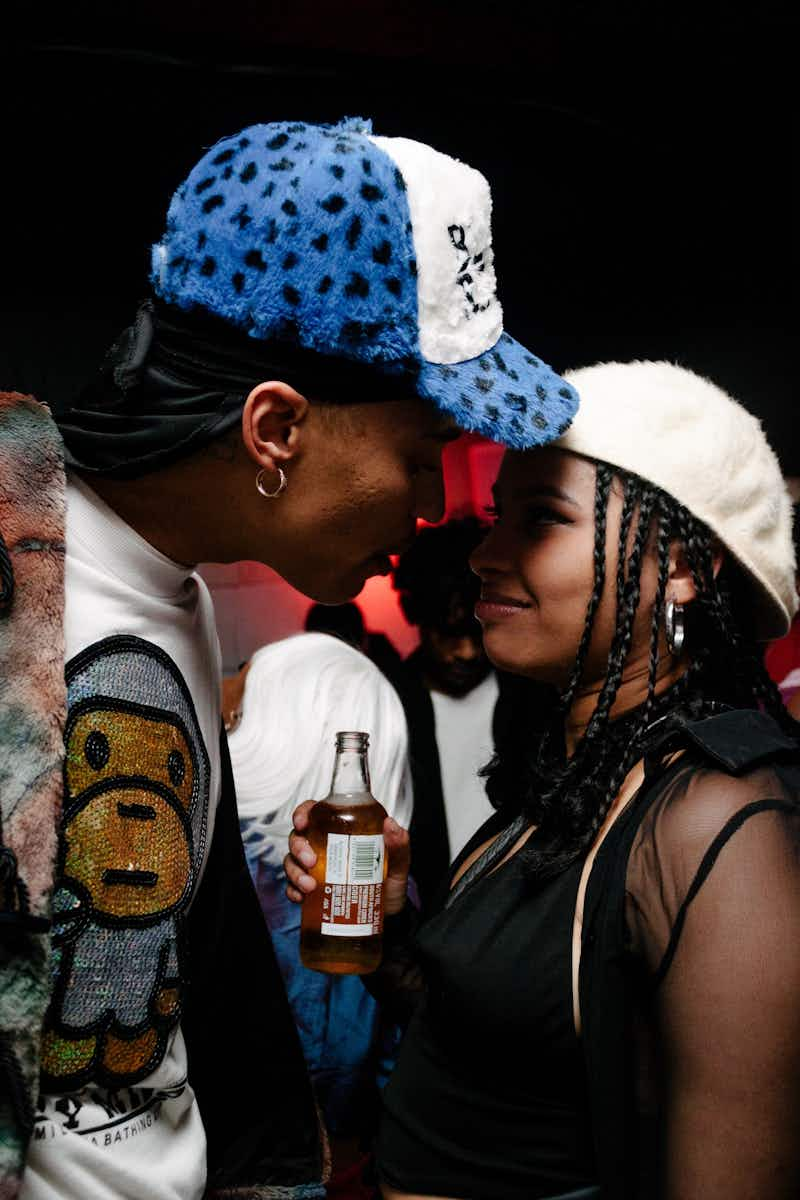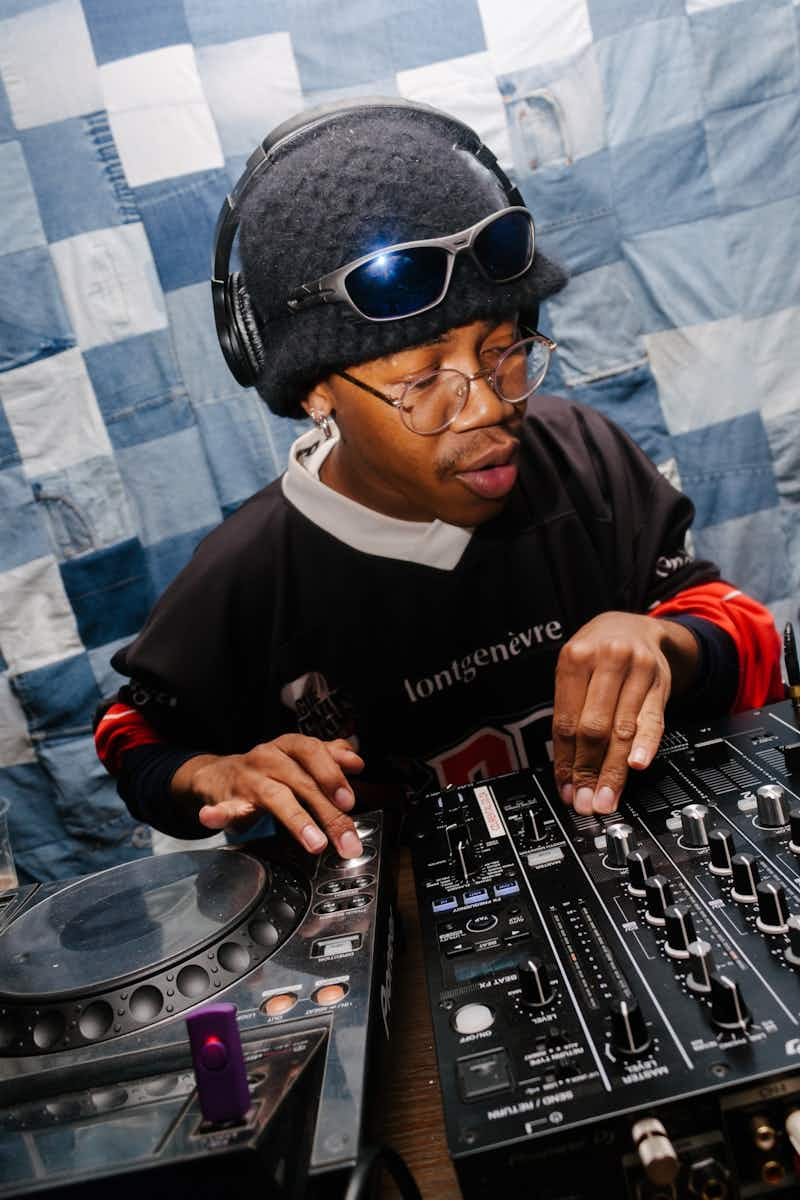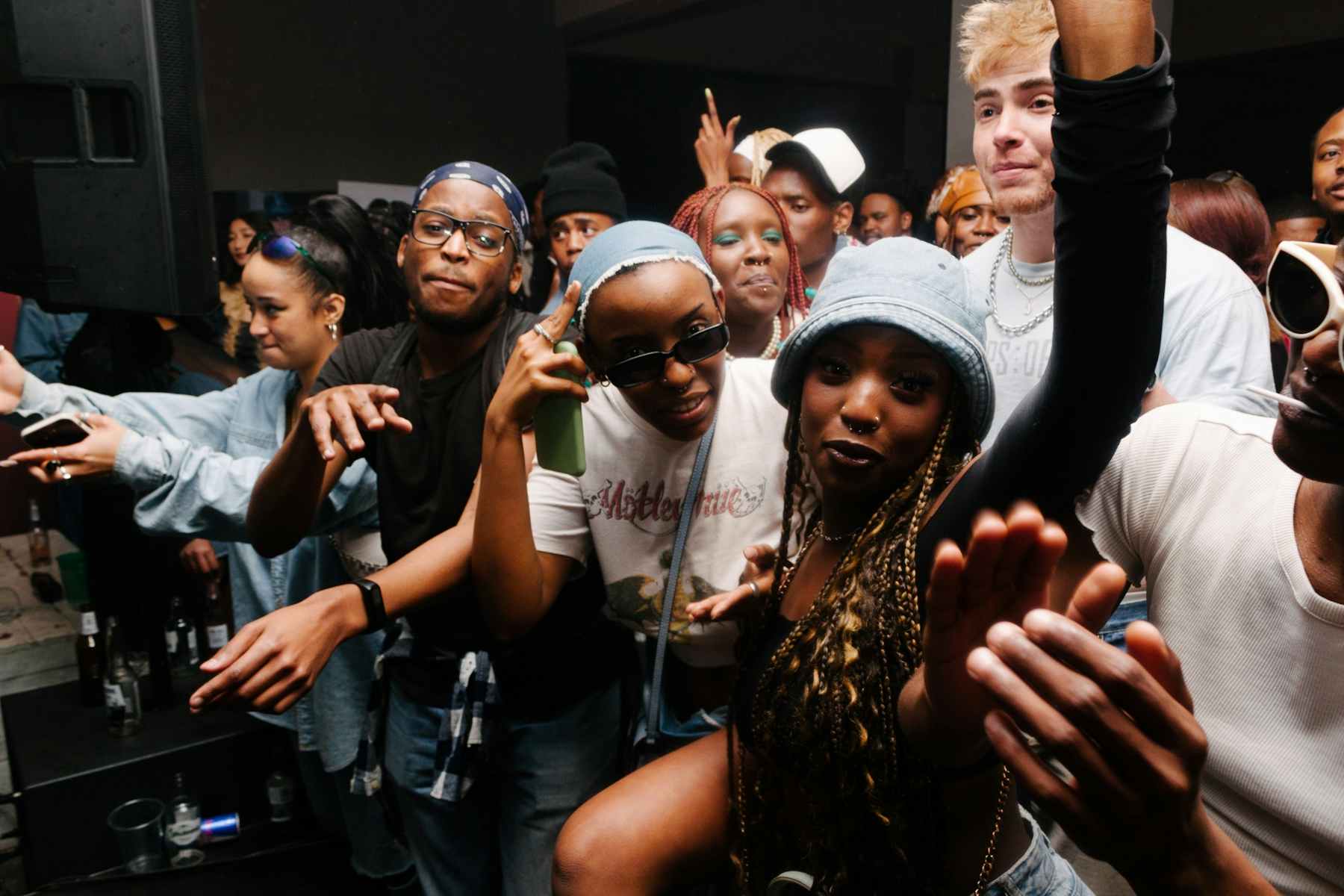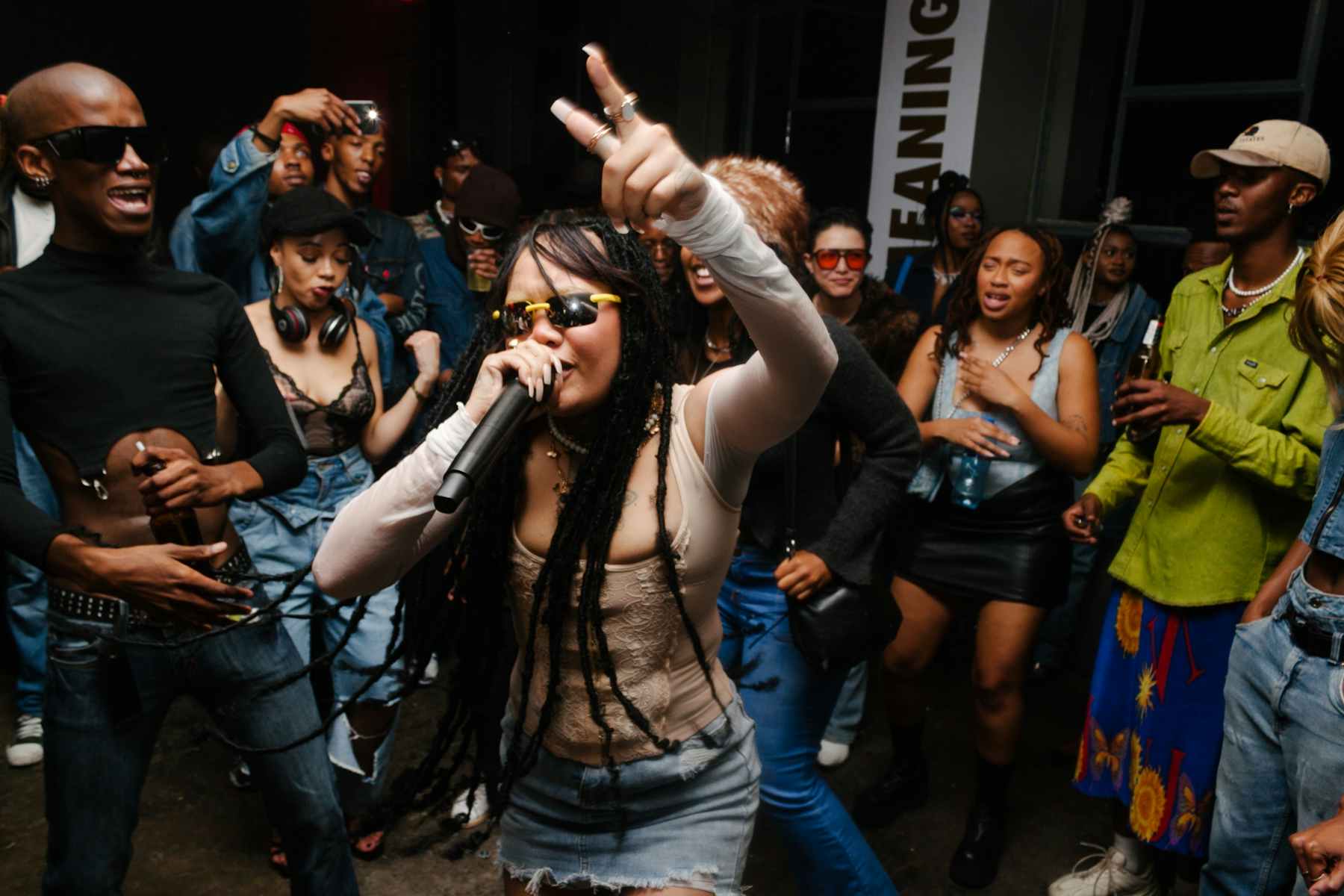 "We're trying to create a scene that is sustainable and that can actually support all these different kinds of creatives," says Jakinda. ​"So not just musicians. We wanted to be a platform to support young emerging artists as a whole, from videographers to photographers and stylists — creatives across the spectrum, to build up this network."

Ebumnandini has expanded since its humble beginnings in 2019, having also hosted parties in Cape Town and recruited more people to work for the agency. They dream of one day owning their own venue and putting on an Ebumnandini festival. Their goal is to have a lasting impact in changing South Africa's nightlife culture, and keep providing a home for those young misfits dancing on urban outlaw edges.
"I remember there was this one kid who came up to Jakinda and was like: ​'Yo! I'm so happy that you created a space for awkward kids to come in and just be and become themselves,'" Ayema remembers. ​"I was standing there and thought: ​'Damn, that's what we're really trying to create, a community.' Everybody we book, everyone who shows up to Ebumnandini, eventually becomes part of our family."

More like this