Fabric x Printworks: superclub meets supervenue, for one night only

Celebrating London's biggest night with an exclusive playlist and a FACE archive special. Your pre-bank holiday dancefloor mash-up awaits…

As the days run longer and the Easter big weekender looms, two London club institutions are getting the party started early.
Tonight (6th April), Fabric is breaking new ground. For the first time in its quarter-century history, the venue is going off-site, hosting a series of back-to-back DJ sets at Printworks for a special one-off event in the latter venue's final season. With a line-up including Or:la, Parris, DJ Tennis, Fatima Yamaha and Todd Terje, this is a blockbuster bank holiday party befitting an earthquaking cross-club collab. It's also one of the last chances to dance at Printworks, which will close its doors after a final party on 1st May.
In late summer 1999, too, Fabric was breaking new ground – literally. THE FACE was there, hard hat on head, reporting on the construction of the venue next to Smithfield's meat market in Farringdon, East London.
This brand new superclub had been seven years in the planning and £10 million in the spending… and, when the magazine's team (writers Siân Pattenden and Kevin Braddock, photographer Michael Danner) visited in the week before the scheduled opening date, it still wasn't ready to throw open its doors.
"Cranes lift the £175,000 electricity transformer onto the roof – needed because London Electricity Board can't supply enough electricity to keep the place running," reported our story, a nod to the fact that Fabric would be running half a million quid's worth of ​"quadraphonic" sound system, pumping out of 400 buried, ​"bass-transducing" speakers. ​"It is five days before opening and the place still looks like a building site."
But what's a three-week opening night delay between friends, fans and a quarter-century of legendary dancefloor experience? Fabric quickly established itself as a cornerstone of London's nightlife. ​"It'll be all-back-to-mine and it'll be the future of clubbing," reckoned our writers. They weren't wrong, with Fabric's promise implicit in the story's dancefloor classic-referencing headline: Working on a Building of Love.
In honour of tonight's mega-club mash-up, we're privileged to repost Siân, Kevin and Michael's feature in its original magazine layout. Even better, it comes tricked out with a special Fabric playlist, curated exclusively for THE FACE by Rob Booth, Andy Blackett, Anna Wall, Parris, Amaliah, Dusky and more, with some tracks specially selected on behalf of the late Shaun Roberts, legendary Fabric Live booker. Flick through, click through and rave on…
The Hydra: Fabric Presents Exodus, Thursday 6th April 2023: times, prices and details here. Sign up for exclusive pre-sale access for Printworks' closing weekend parties here.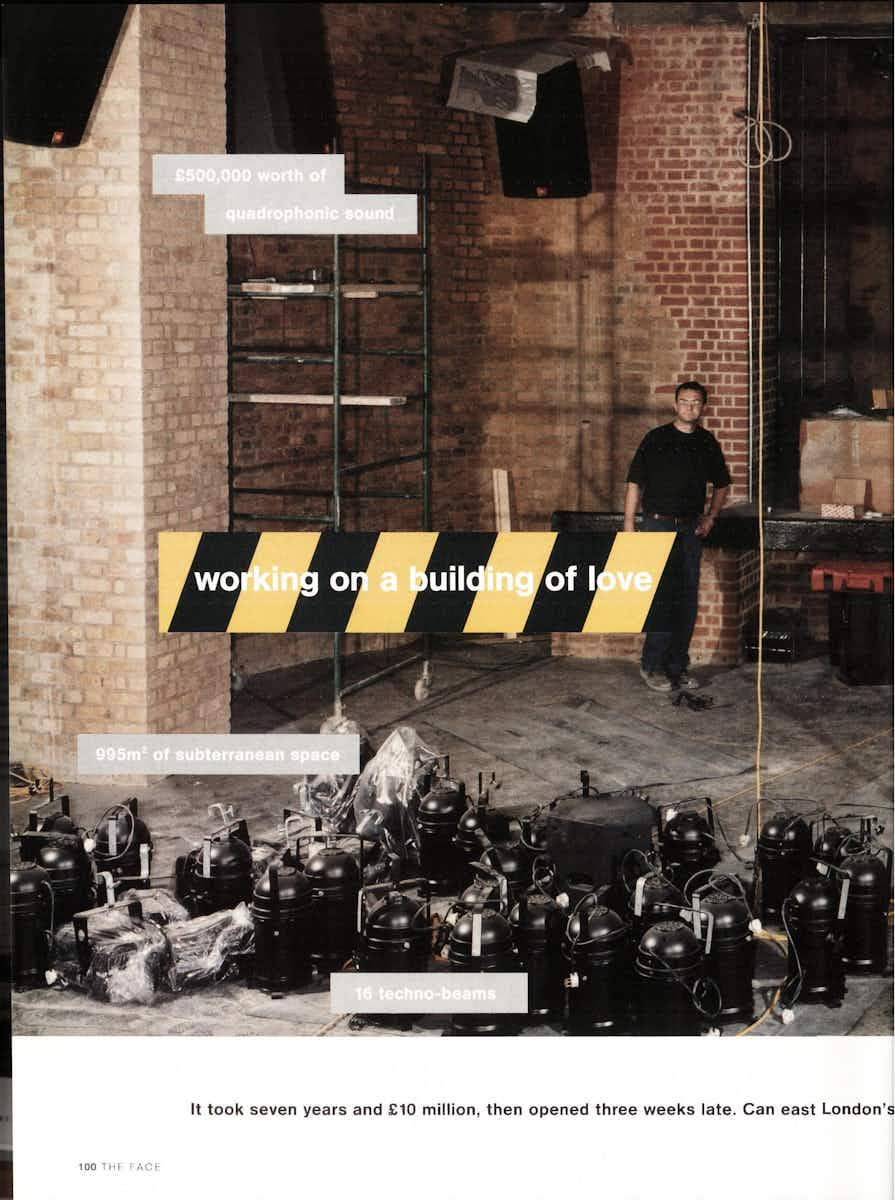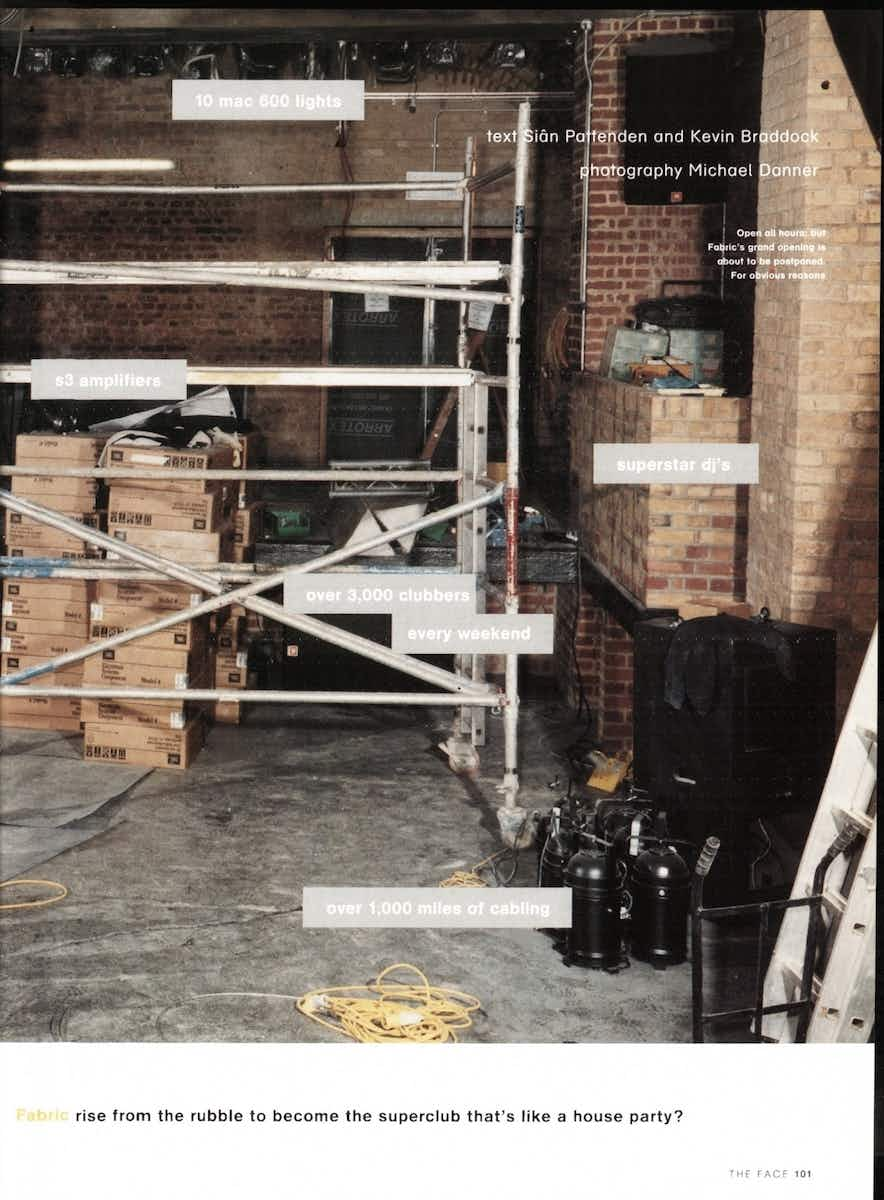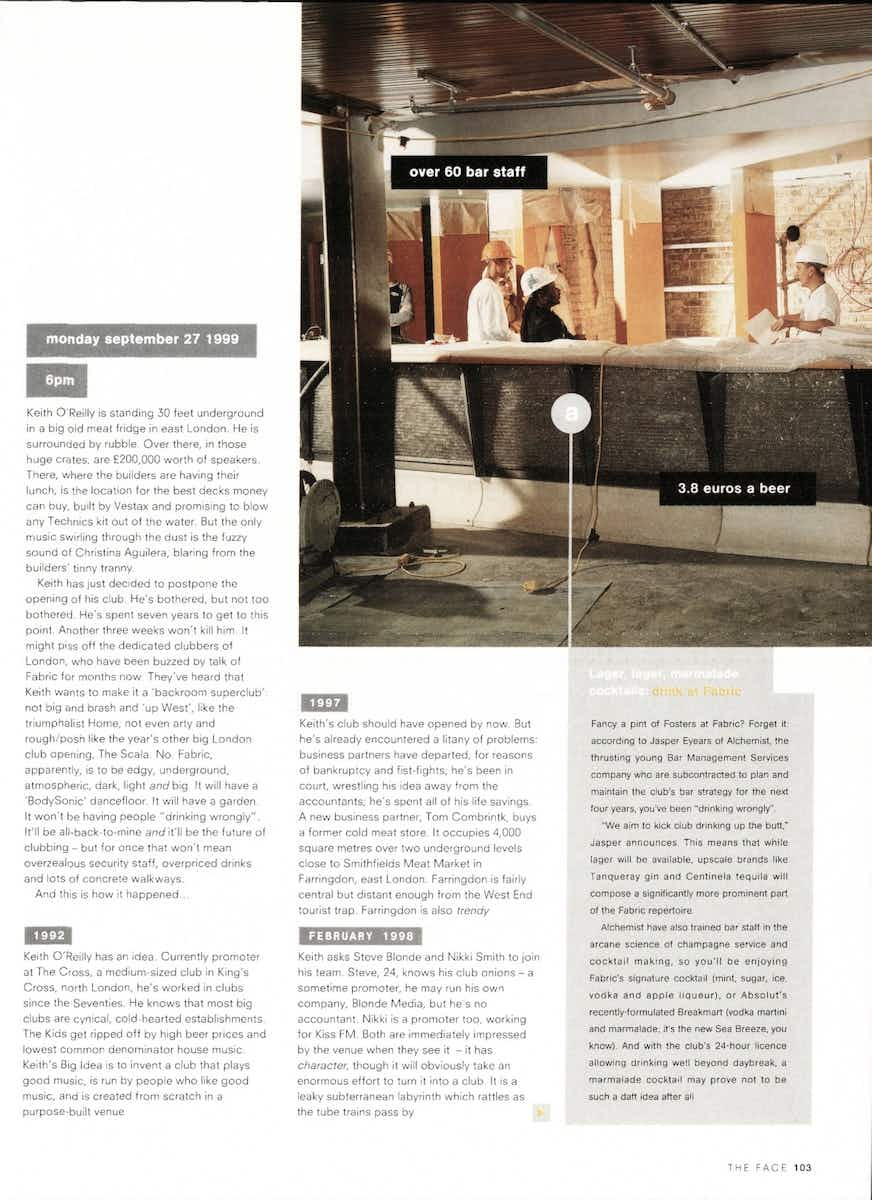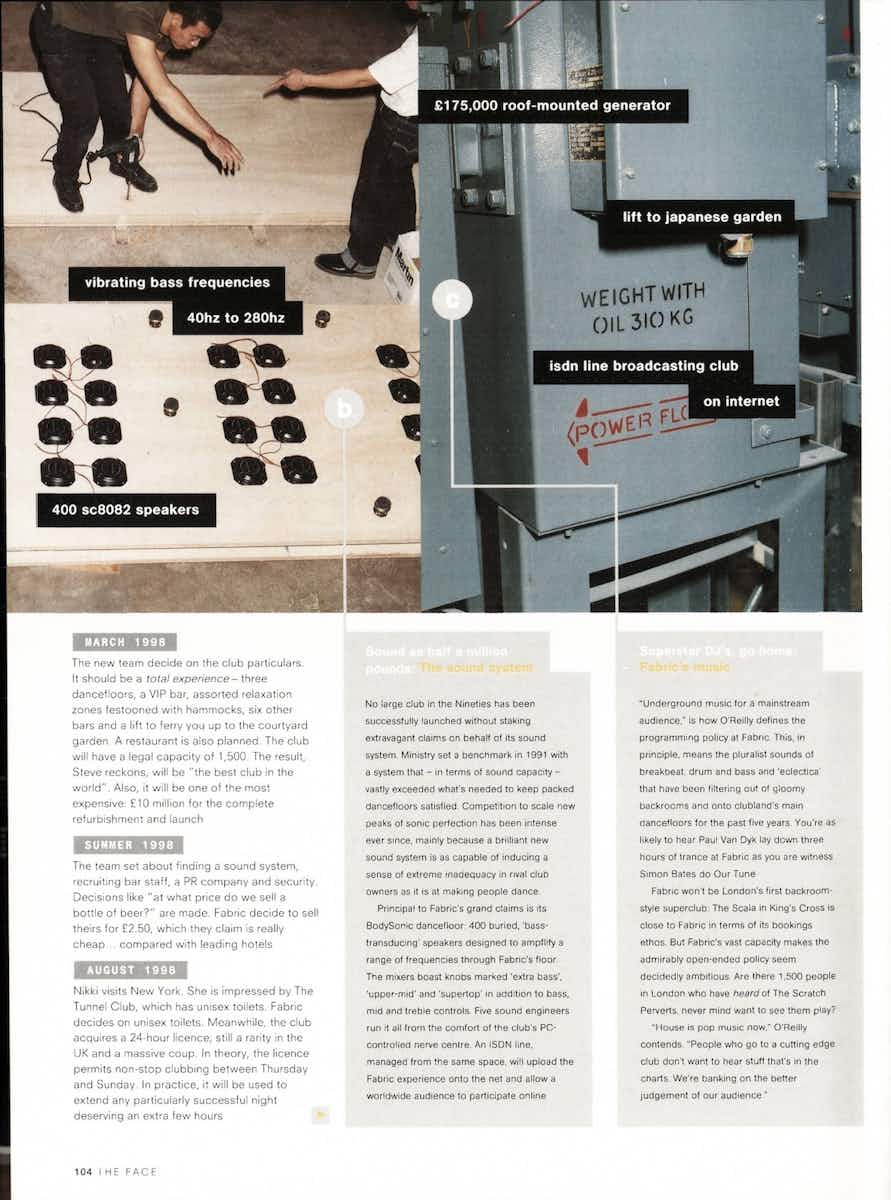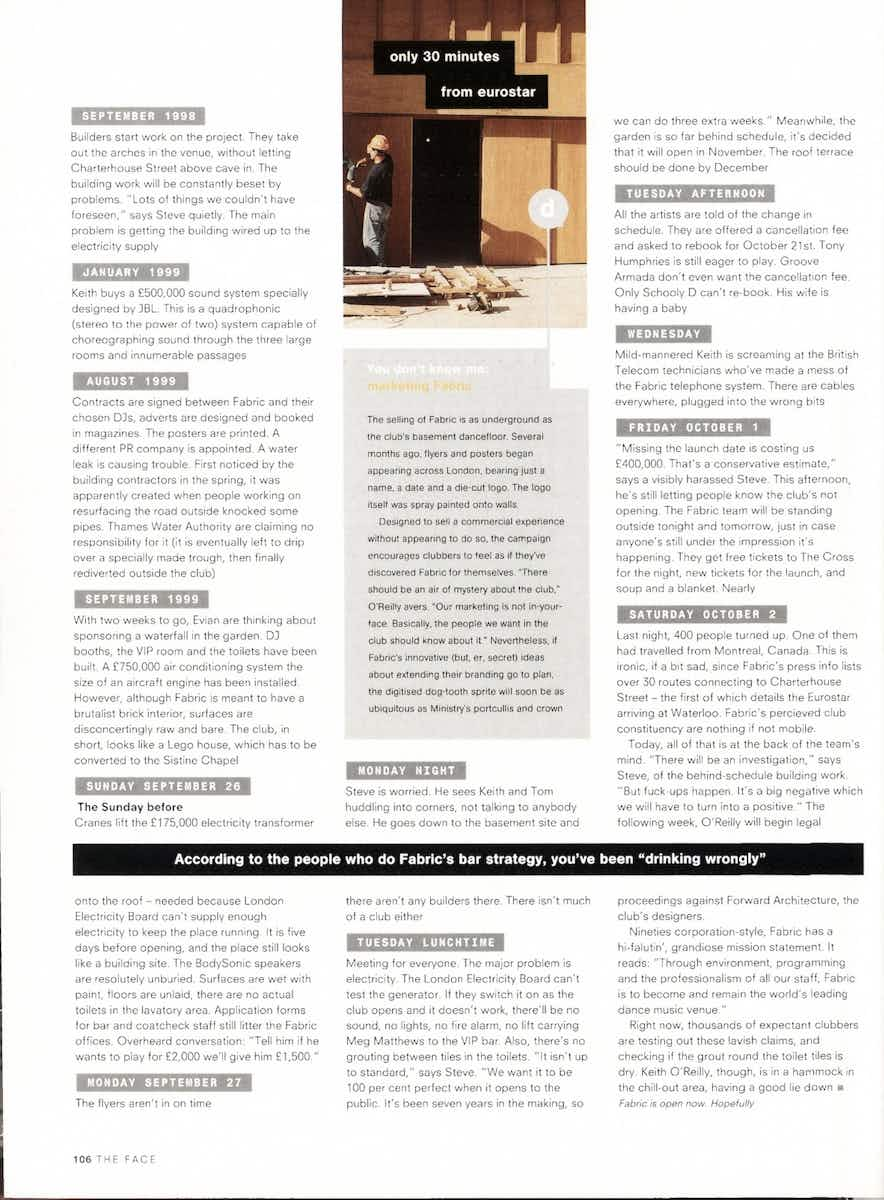 More like this