You've never heard of Fred again.. but he's already spent 14 weeks at number one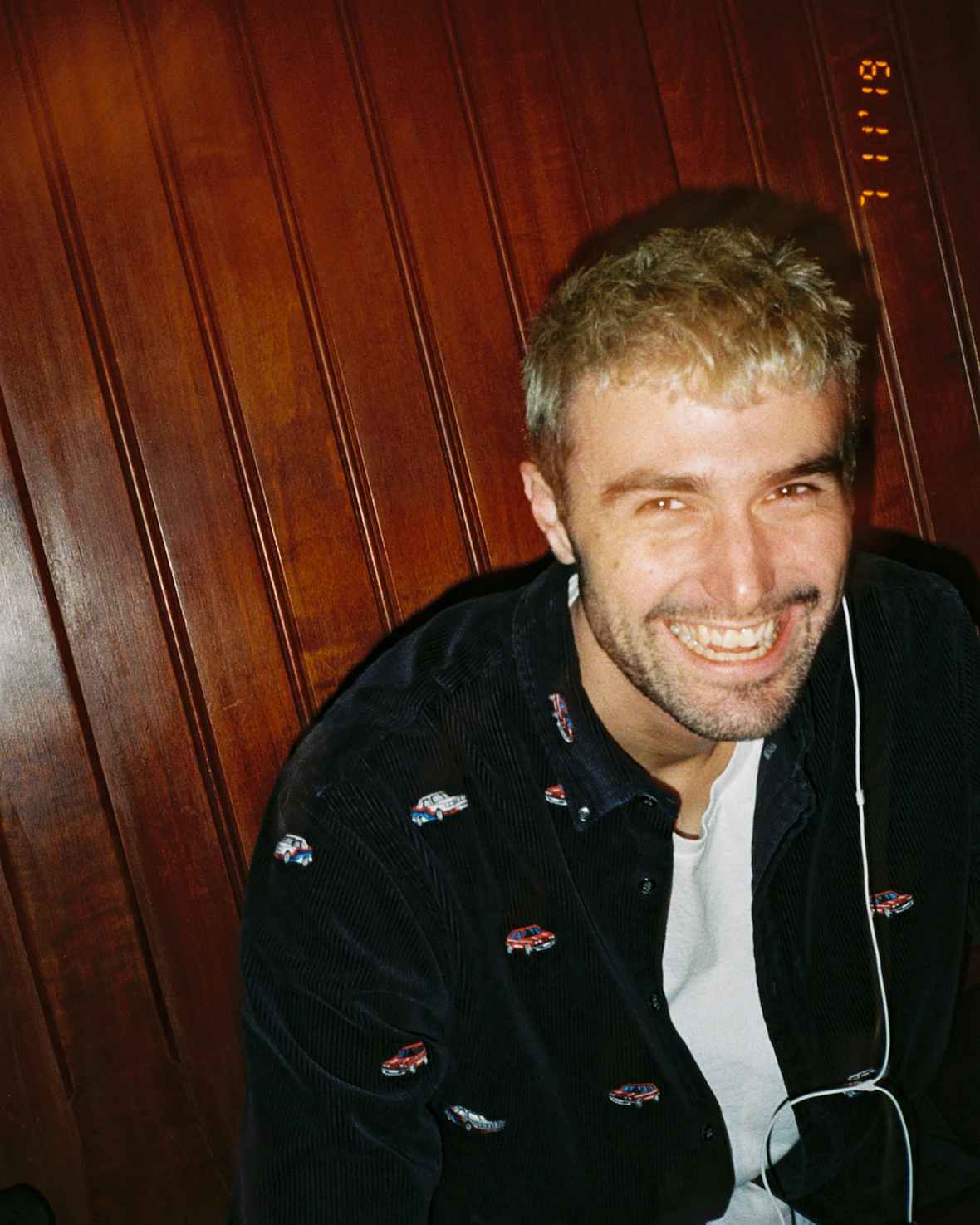 The BRITs 2020 Producer of the Year can count Stormzy, Ed Sheeran, Headie One, Mist and Stefflon Don as collaborators. Now he's stepping out on his own.
"I don't work with someone I'm not friends with first," says Fred again.., as he sips from a pint of ale in a dimly-lit Central London pub.
It's the south Londoner's first Proper Drink™ in six weeks, so he's brought us to his favourite spot: an old fashioned boozer with a sizable selection of his preferred tipple. The reason for his recent self-imposed sobriety?
"You end up going for too many post-studio drinks," he explains.
If the prolific multi-instrumentalist, born Fred Gibson, only works with friends then he can count Stormzy, Ed Sheeran, Headie One, Mist and Stefflon Don as part of his circle.
The youngest recipient of the BRITs Producer of the Year award – a title he scoops up at the ceremony four days after our sit down – the 26-year-old is the go-to beat maker for UK rap's finest.
He produced three tracks from Stormzy's 2019 album Heavy Is The Head, as well as the rapper's number one song Own It.
Add this to the fact that Spotify's 2019 most streamed artist, Ed Sheeran, is also a regular collaborator – the two working together on the No.6 Collaborations Project and top tune Beautiful People – and you arrive at the realisation than Fred again.. quietly spent 14 weeks at number one in 2019.
That's a ludicrous 30 per cent of the year.
Having carved out a chart-topping career as a producer, Fred again.. is now stepping out on his own, channeling his Midas touch into a slate of solo material that he's been steadily uploading to Soundcloud, as well as a first official single Kyle (I Found You) that dropped last November.
Bouncing from club ready, to the kind of melancholic tones that lend themselves to pensive home listening, the tracks are united by a production style that Fred dubs, ​"actual life": building songs from short vocal snippets, such as a clip of Beats 1 host Julie Adenuga singing in her car (Julie (Stay)), or a voice note from rapper Headie One on Instagram (Charades).
His second official single is no different. Out today, Marni (Wish I Had U) takes a video of a woman serenading a child with the lullaby lyrics ​"wish I had you with me now", and builds to a thumping electronic tune. It's a Four Tet-slash-Burial-esque left-field dance track that could easily be heard in an Ibiza beach house. And while his two official releases so far are sample-heavy electronic cuts, Fred describes how he's still experimenting with the direction of his upcoming EP.
"I am a fan of all the artists I work with. Therefore, when I'm in the studio I know what other Stormzy fans will want to hear both sonically and lyrically," explains the musician. ​"For my own music, I'm still figuring out what it is that I and others want to hear."
Before he goes, we wish him good luck for the BRIT Awards. ​"Thanks, me and my grandma have got matching suits, you wanna see?" he replies.
Fred then proceeds to show us a photo of the two dressed in tailored two-pieces, posing arm-in-arm, their thumbs cheesily aloft.
Despite having the likes of Stormzy, Ed Sheeran and Headie One on speed dial, it's nice to know his nan is still his preferred plus one.

More like this