The emotionally tender story behind Girls' debut album

10 years ago, the San Francisco band released one of the last great indie records of the '00s – an album influenced by heartache, hard drugs and hope.
Around the mid-late ​'00s, a certain style had become a dominating force in US ​"indie" culture – black skinny jeans, the American Apparel aesthetic and crafted candid photography featuring plenty of cigarettes had become the pervasive look of MySpace pages, blogs, and editorial spreads in NYLON and Bullet (and every independent publication in between).
A sense of ironic humour permeated mid-late ​'00s alternative music, from the brash statements and self-aware partying of the nu-rave /​blog house acts (often indie kids at heart) and later the lo-fi rock bands with ​"slacker" looks and names like Times New Viking, Wavves and Psychedelic Horseshit. Girls – with their heart-on-sleeve romanticism, rock ​'n' roll excess and air of sincere tragedy – felt different.
It was via MySpace that Girls, a California band based around the core duo of Christopher Owens and Chet ​"JR" White, came to be. They quickly found an audience online that related to their tragic songs with a sunny sound – songs which talked about feeling invisible and about wanting the seeming happiness that others were showing.
But Girls and their first LP, Album, were providing more than just comfort to a digital sea of lost children, it was also an auditory work of grandeur, acclaimed upon its arrival. Pitchfork gave it a 9.1 rating and The Guardian, in their five star review, heralded it as ​"potentially a modern classic". But the precariousness depicted in these songs was authentic. Within three years of the record's release, Girls had disbanded.
Christopher Owens' story is complicated, and there is no way to explain Girls without explaining him. He was born into the religious cult The Children of God (now known as The Family International) where, during his time there, his brother died of pneumonia due to strict anti-medicine rules, and his mother, alongside the other women of the cult, were convinced through the word of God to engage in sex work to gain means for the rest of the members. Jeremy Spencer – a founding member of Fleetwood Mac who left the band and joined the Children of God in 1971 – gave Chris his first guitar.


After spending some time living in Slovenia with the Children of God, Chris escaped the cult, moving to Amarillo, Texas where his sister lived. After spells of rough sleeping, Chris became the personal assistant and mentee to American millionaire, artist and philanthropist, Stanley Marsh 3, a controversial grandson of an oil magnate who became a patron of the arts, most notably the Cadillac Ranch. Eventually moving out West, Chris looked to make his dreams of being a musician come true.
"It was a culture shock," Chris tells me over the phone. Six months into moving to San Francisco from Texas, Christopher Owens was about to call it quits and move back home. ​"I didn't like anything I went to go check out… I missed my friends at home; I missed [Stanley Marsh 3] who was a big figure in my life."
But then Liza came into his life. "[She] cracked everything wide open," Chris says. Liza was a local girl and a musician herself (in the noise band So, So Many White White Tigers), who became Chris' girlfriend while he was playing guitar for another band, Holy Shit, which included Ariel Pink. ​"For whatever reason she thought it was funny to date me for a while. Maybe because I was always so quiet, I don't know what it was."
While living together on Mission Street, Chris and Liza decided to create their own band. They called it Curls, and, naturally, they started a MySpace page for it. But, as Chris recounts, after about a year of him showing Liza songs he had written so they could record, she let him know she didn't really like the music. ​"It didn't work, and I guess the relationship didn't work either. When she broke up with me, I felt really alone." Chris was suddenly shut out from a pocket of the music scene of San Francisco, and he'd developed a heroin habit since moving there. But by then he had his own group of friends, including his former Holy Shit bandmate, Matt Fishbeck, who introduced him to his future housemate, Chet ​"JR" White.


JR was a California native from Santa Cruz, a tall silent type who worked in restaurants and who had been in punk bands growing up, and since then had studied audio engineering. ​"JR was maybe the one straight guy friend I had, in my really close group of friends," says Chris. "[He] was sort of our protector. A very quiet guy, I didn't know much about him." (I reached out to JR to interview for this article. He initially expressed interest in sharing his side of the story, but eventually stopped responding.)
Chris' breakup, combined with the lingering emotional baggage from him childhood, a vulnerability perhaps brought on by his preference for drugs, and his fortuitous relationship with JR, became the roadmap to what would become Album.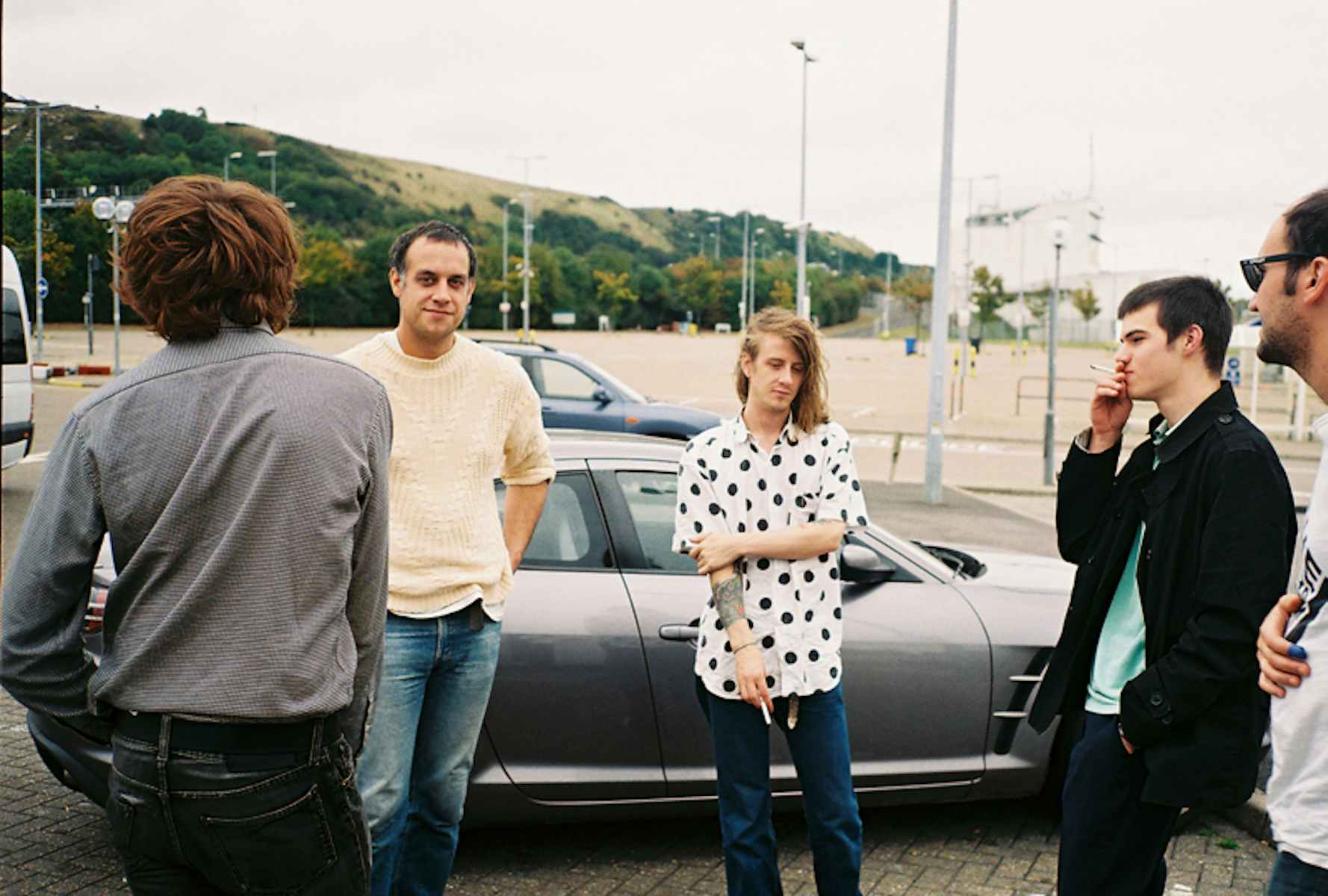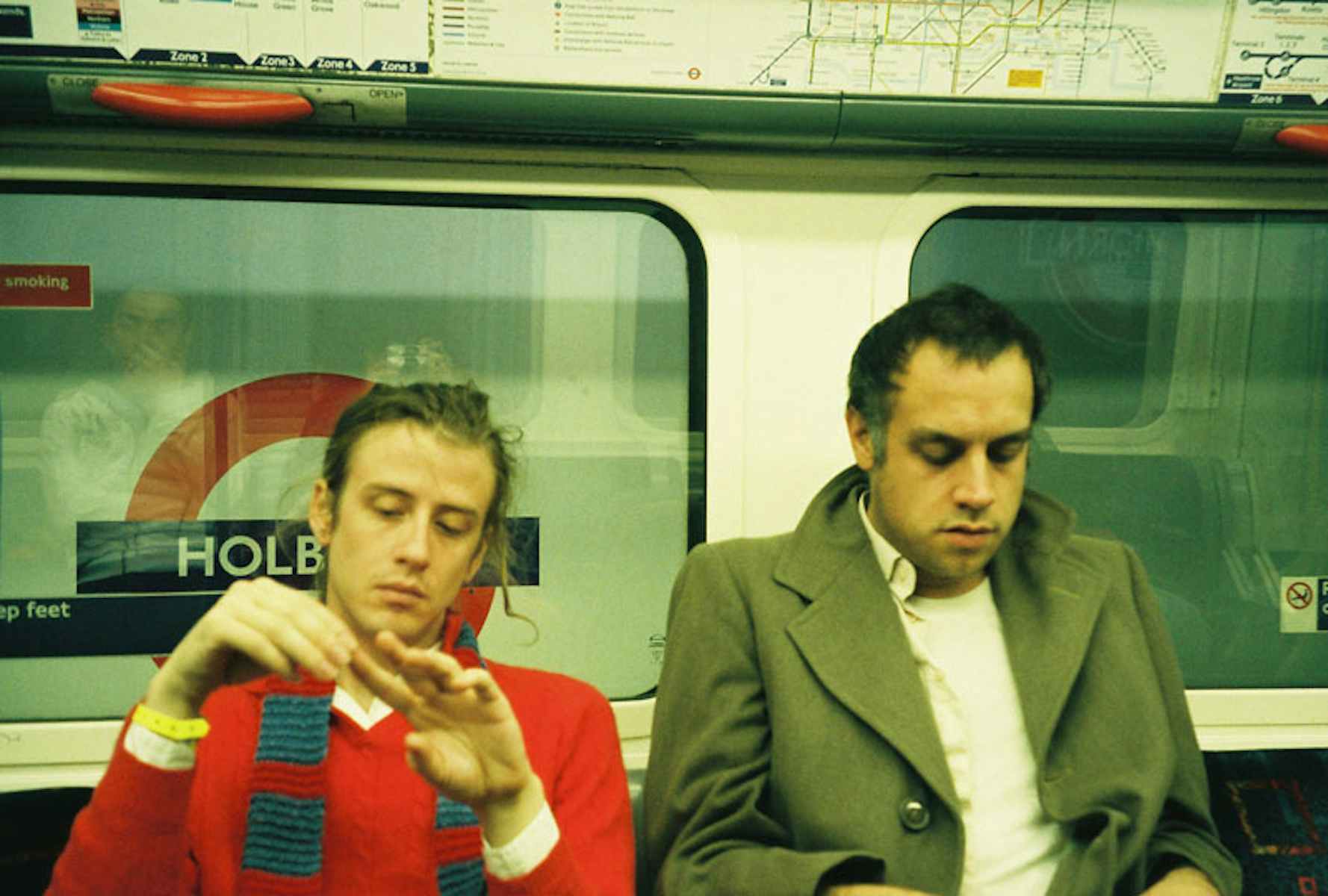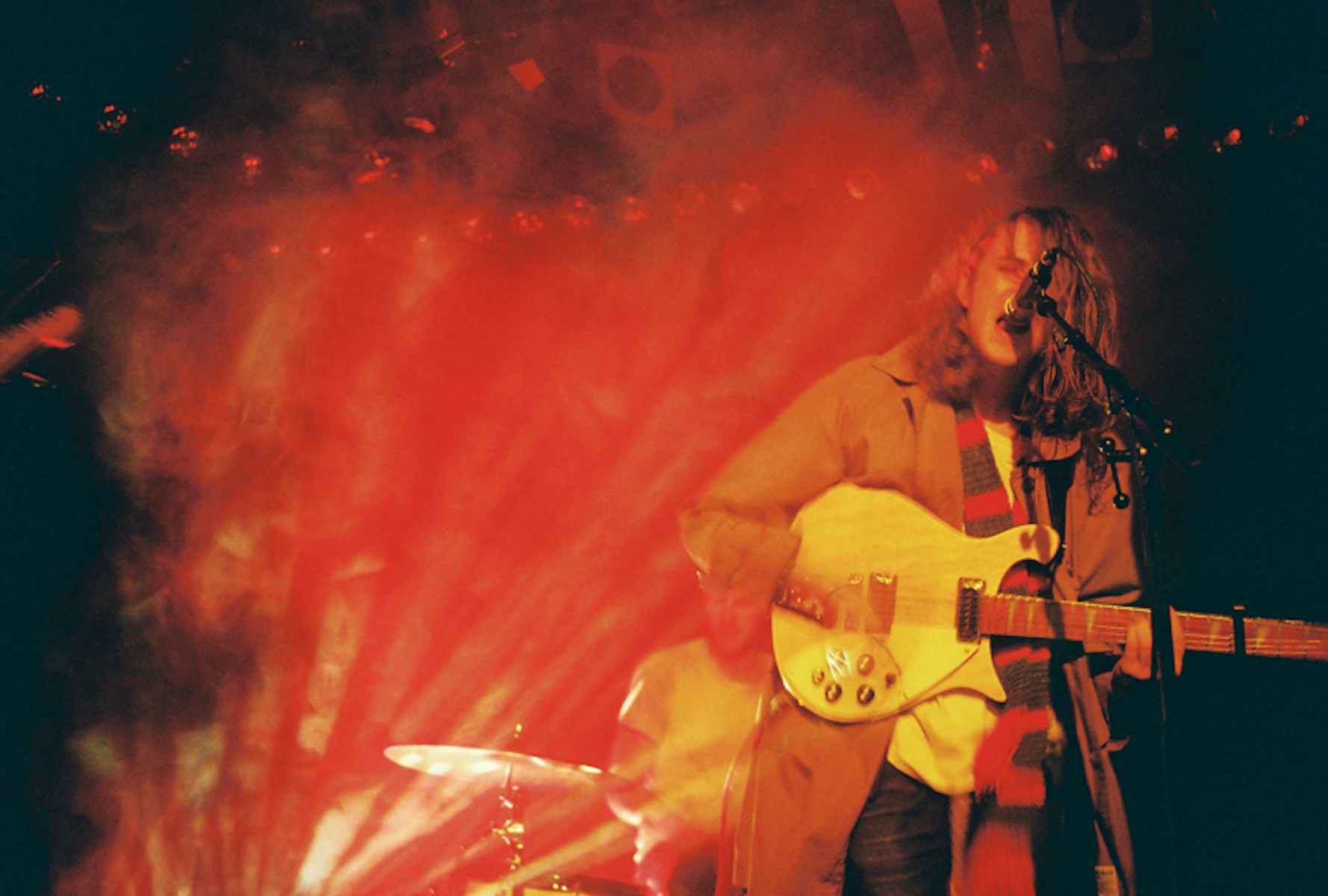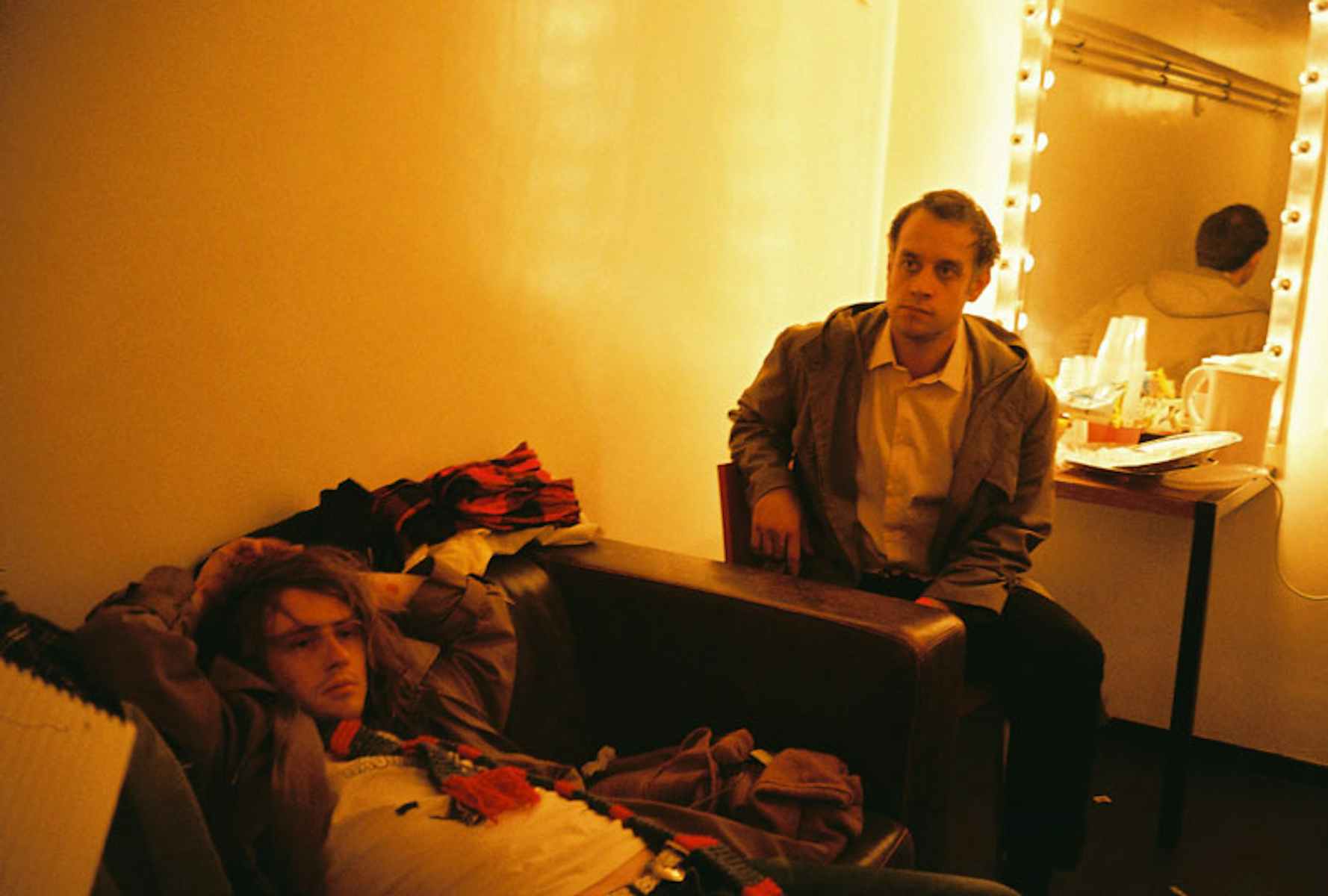 Girls on tour in Europe (2008)
Dean Bein, founder of True Panther Sounds (the respected label that published both Girls albums and their EP, and has also worked with the likes of King Krule, Trash Talk, and Ty Segall) reflects on Album​'s emotional depth and heaviness. ​"Someone told me the second album an artist makes, it takes like a year or two or however many. But their first album takes as long as how old they are when they first make it. Because in a lot of ways it's the sum of their experiences and their musical ideas up until that point… For Christopher, those were his first songs, and his most kind of direct."
Album takes influence from the artists Chris and JR grew up listening to (such as Elliot Smith, Spiritualized, Roy Orbison and The Beach Boys). It was described as encapsulating the San Francisco sound – beachy and upbeat with shimmering guitars, but with dark lyrics about drugs and yearning for love.
The inspiration for Lust for Life, Girls' debut single and the opening song on Album, came to him very directly. ​"Liza met with me for dinner… and I sort of asked, how are things? And she goes off on this rant of all the cool things she's doing. Her new boyfriend, her friend's beach house, getting drunk, going out with everybody, eating pizzas. She's going on and on, and I'm sitting there going, ​'god, I wish this were my life.' And then it just clicked. I literally took a napkin off the table while she was going, and I wrote down all of the things she said that I wish I had."
As Chris wrote and played, JR realised he could help him achieve his desired sound, and he also became Girls' bass player. ​"I was trying to record the first album by myself [when] he popped up and said, ​'I could help you do that, I went to audio engineering school,'" says Chris.
Chris and JR uploaded music to the MySpace page that Chris had opened when him and Liza were still trying to make Curls happen, only they needed to get rid of the name ​"Curls" and rename the page to something that represented the work they were making together. ​"Girls" was phonetically close enough to ​"Curls," but it also worked because of the project's visual theme, for which pictures of girls were paired with each song. Laura, a song about Liza's friend who severed ties with Chris post-breakup, featured a photo of Laura as the artwork (they became friends again after she listened to the song).
In many ways, Album was an encapsulation of the messiness of youth and of San Francisco. ​"Through a combination of the videos and visuals and of course the music, you get a feeling that there's this really kind of deep and sprawling community or group of friends," says Bein, who befriended Chris and JR in San Francisco around the time of signing them to True Panther. ​"It's fucked up, and it's beautiful. And it's like, fun, but also scary, and very depressed."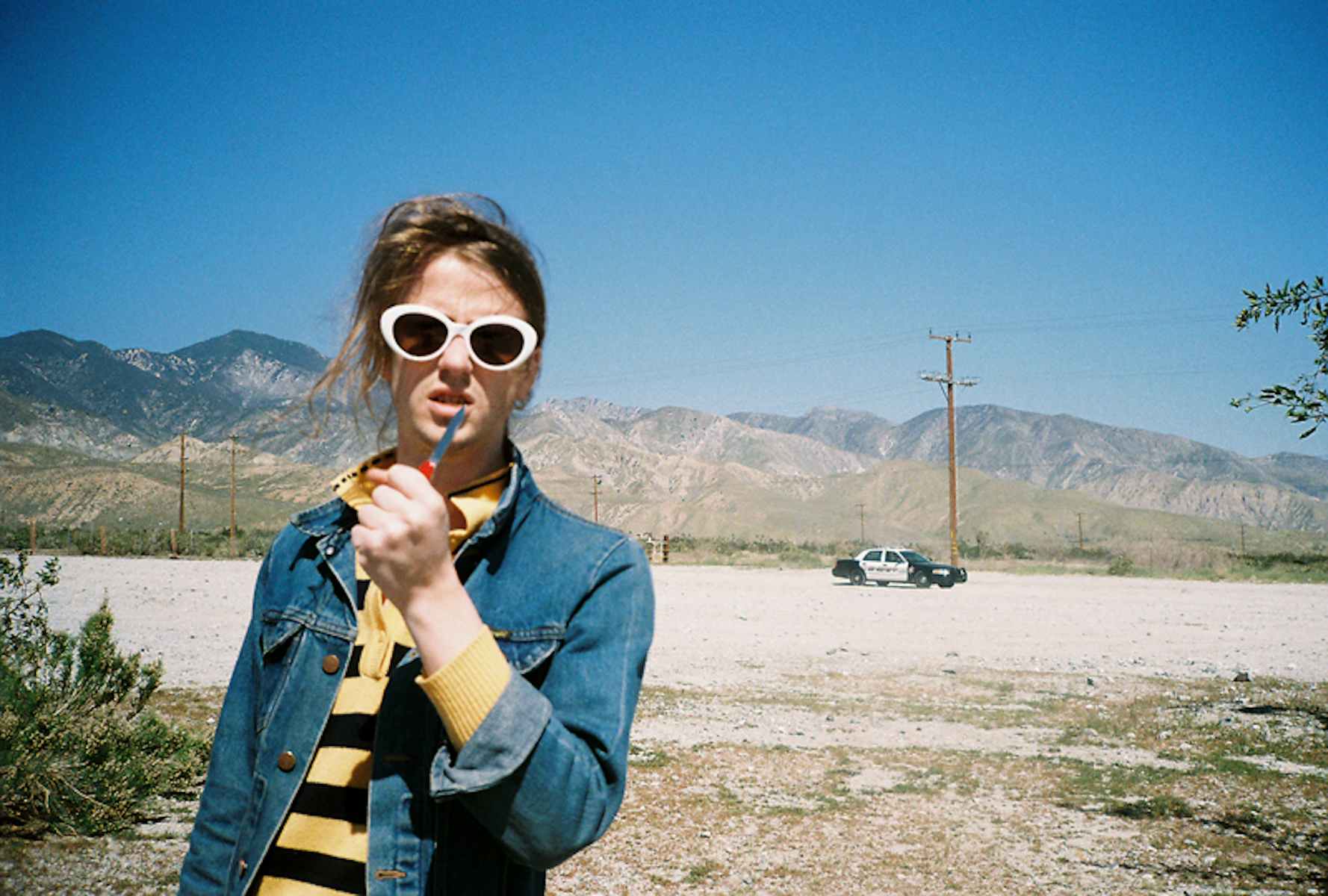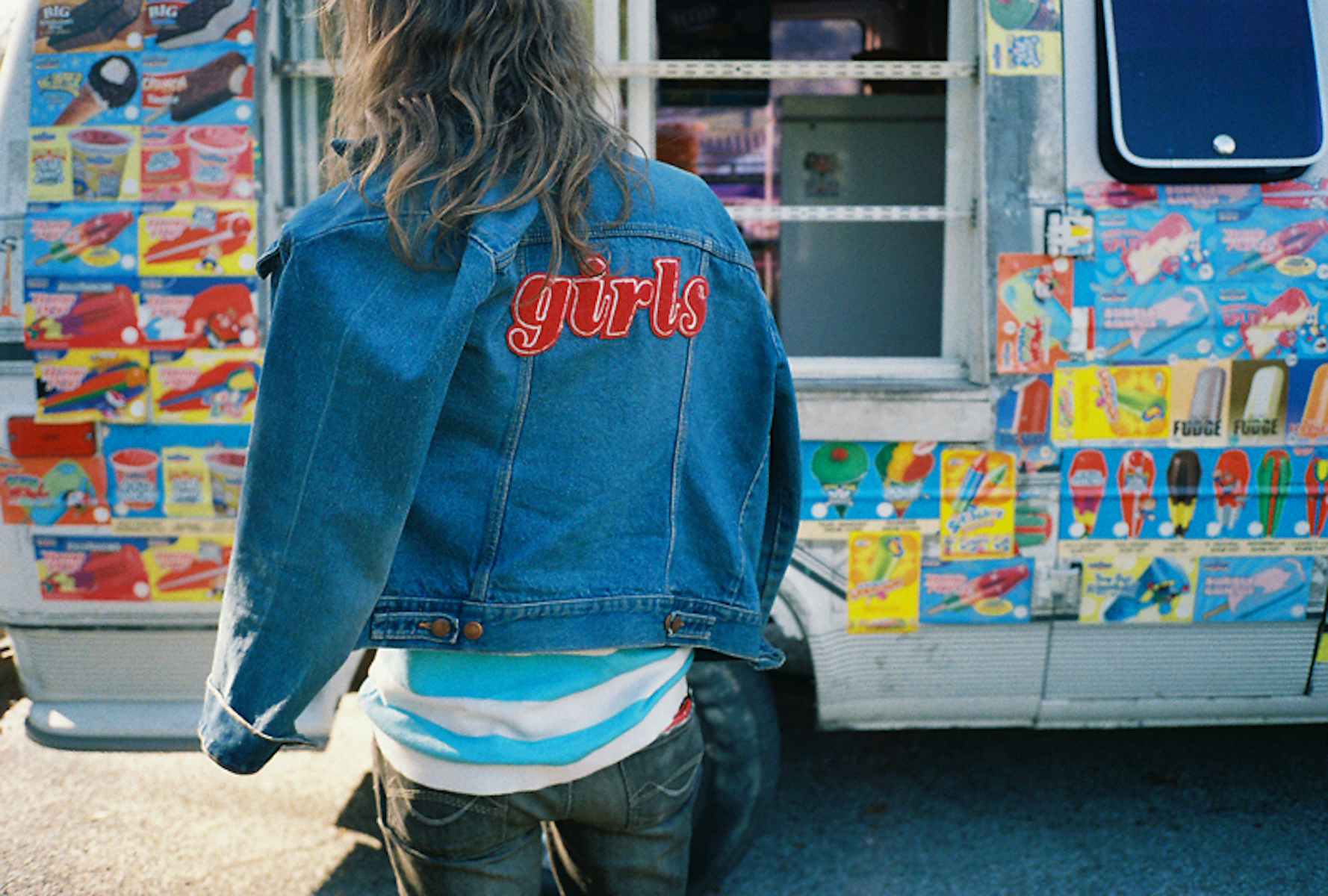 Christopher Owens at SXSW (2009)
Aaron Brown set out to create videos to accompany the songs, helping shape their aesthetic with the visuals for Lust For Life, Morning Light, and Hellhole Ratrace. The video for each reflected what Chris' lyrics depicted: a romantic bohemian scene of fluidity, nudity, and excess – both beautiful and haunted by its honesty.
But as always, when there are drugs involved (substances referred to in past articles about Girls include cocaine, morphine, heroin, Oxycontin, Fentanyl, ketamine, and MDMA) there is an inevitable come down. ​"There's a great Marilyn Manson quote," says Chris, "'When all of your wishes are granted, then your dreams will be destroyed.' All of my dreams came true, but I also… had to lose friends."
The darkness of the dream and the fucked up beauty were perhaps most realised for the single Hellhole Ratrace, a standingly impactful song from the entire Girls oeuvre, the video which was heightened by a very candid slow motion window into a night of hedonism. ​"We would just hang out in San Francisco after the bars would close, wander around," recalls Brown of the inspiration behind the video. ​"Depending on what we were on… we'd stay up a little later, and walk to Fisherman's Wharf, and hang out with the fishermen in the morning."
Hellhole Ratrace holds a special place in many hearts. Dean Bein doesn't skip a beat naming it as his favourite song, still, to this day ("I think eternally of the agony and the ecstasy of youth or something. It's not like, oh, it was so fun all the time, we were just all fucked up and everything was crazy. It was a mix."). Meanwhile, Chris mentions it throughout our conversation both in high praise of what he created, and also in the know that it is a hard song to outwrite. It is an anthem to many, myself included; a light that shines on the darkest days of living, an inspiration to keep going. You only need to take one glance at the comments on YouTube to understand this. ​"How many lives has this song saved," one user writes. ​"This song is so powerful."
Girls followed up Album with the excellent Broken Dreams Club EP in 2010 and then another album, Father, Son, Holy Ghost, the following year. But the project had quickly become exhausting. ​"I remember at one point, when we were playing a lot, telling JR, ​'Sorry, Girls cannot become the Hellhole Ratrace. I have to leave,'" Chris says, ​"I can't write a song about stuff becoming no good, and then having the band become… I don't know. For whatever reason, it did sort of become that at one point."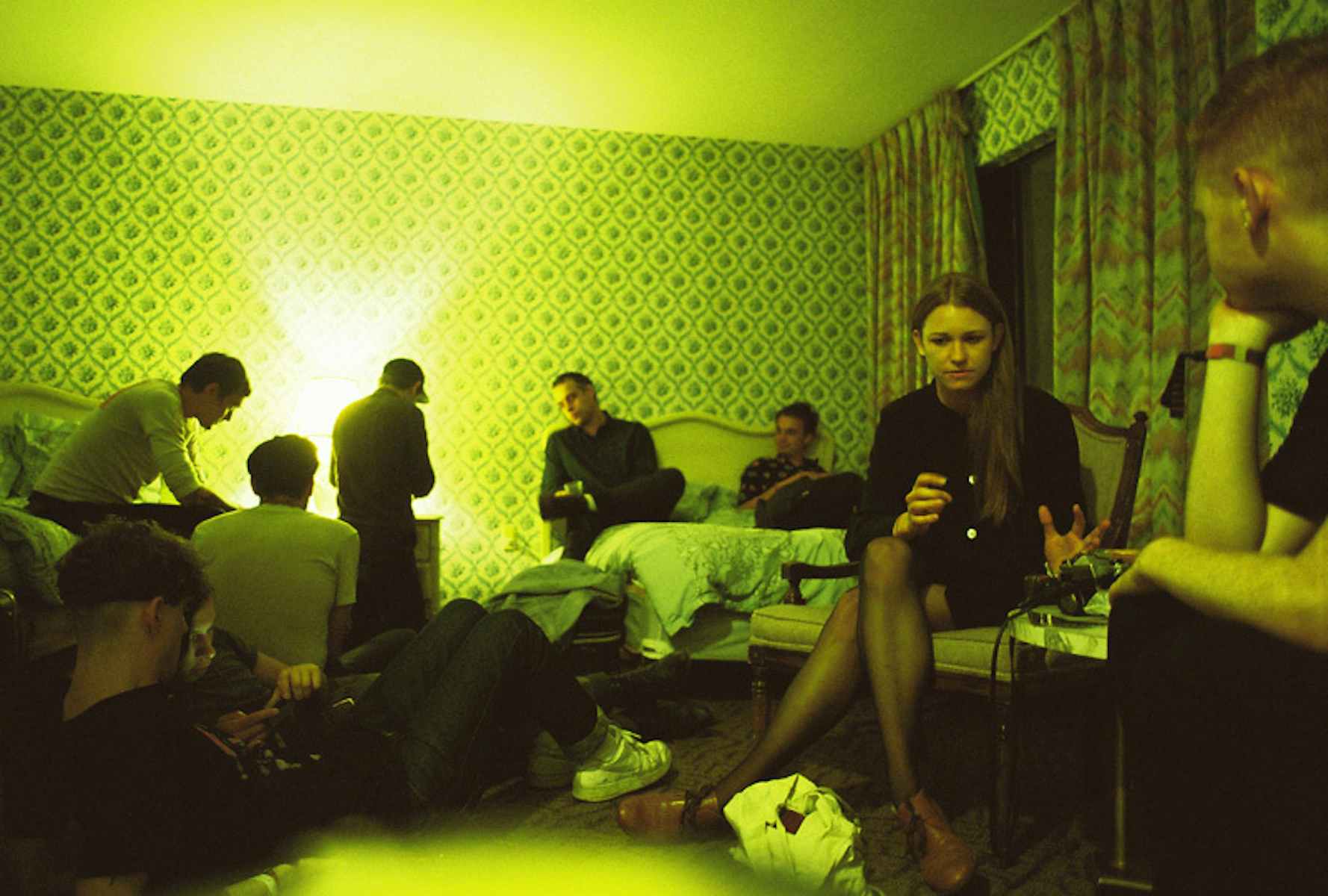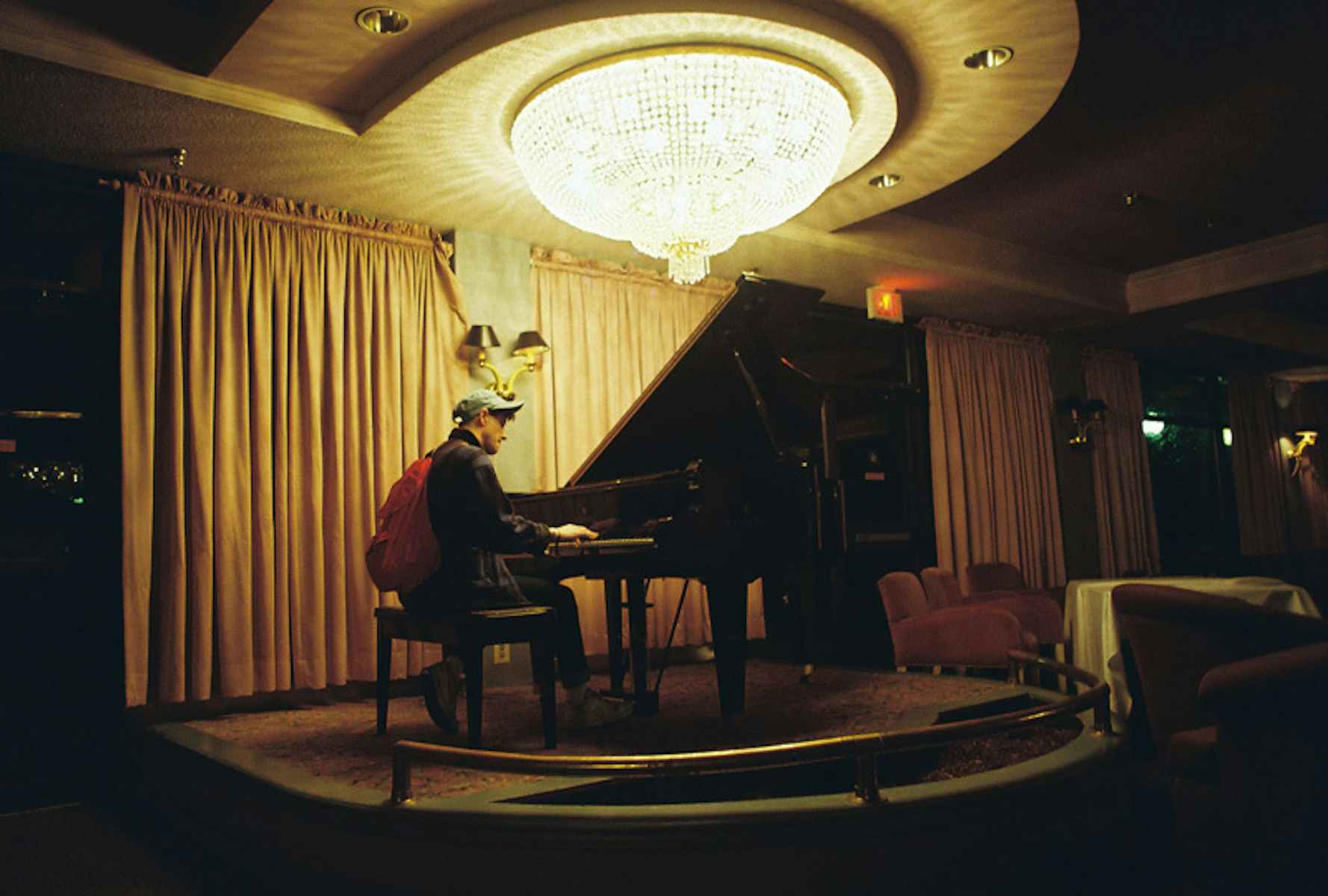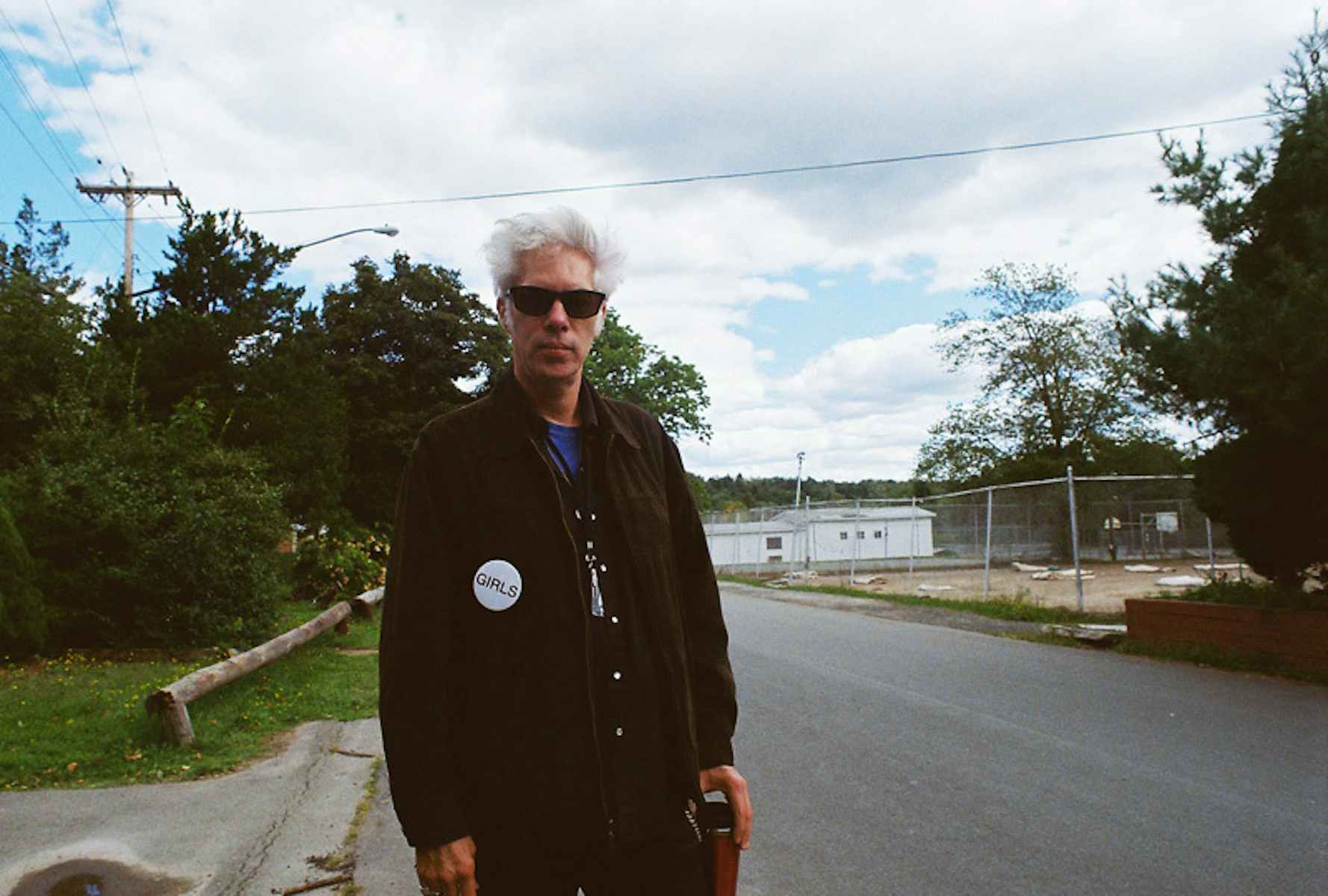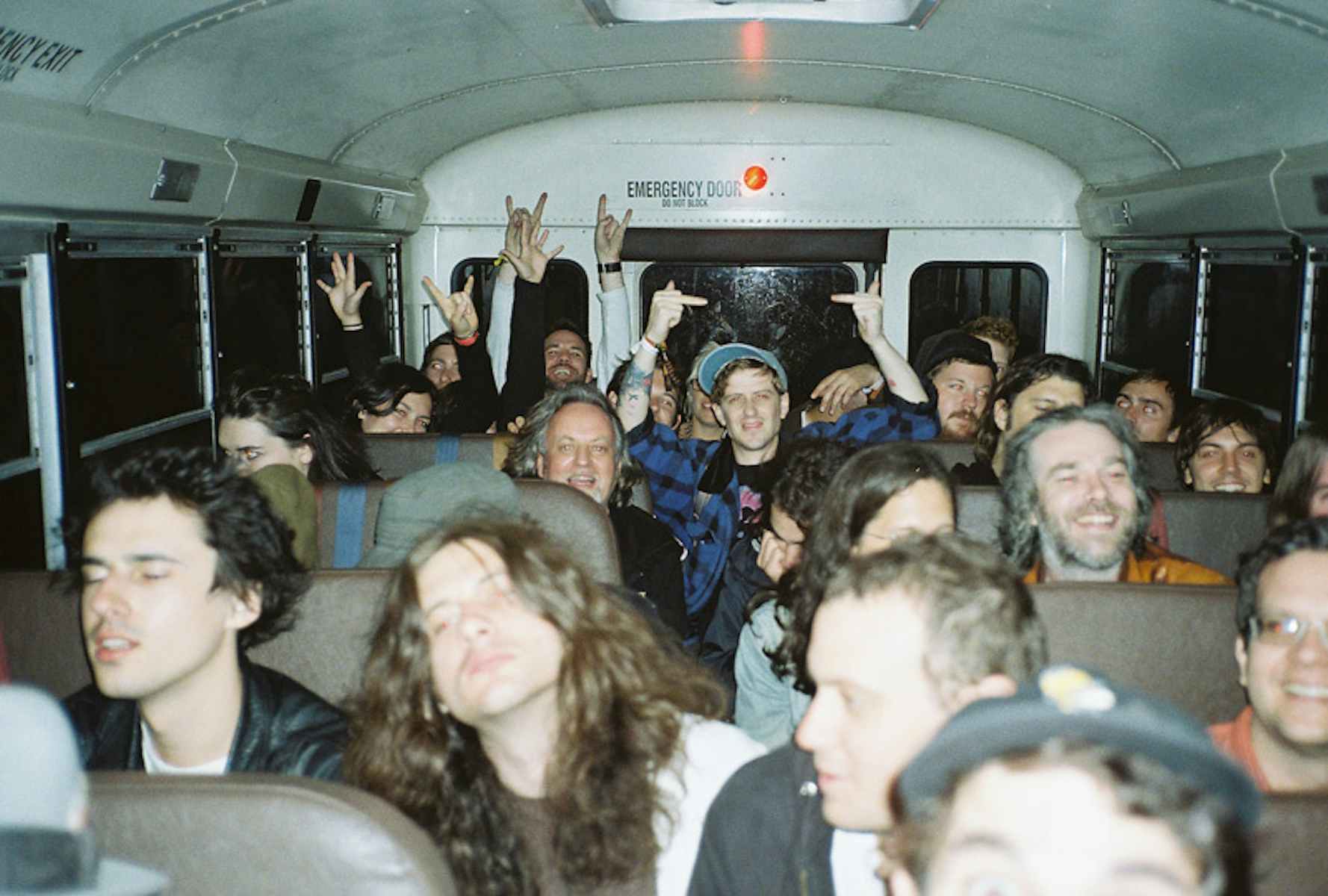 All Tomorrow's Parties, Curated by Jim Jarmusch (2010)
Logistically, they never quite nailed filling out the band's line-up beyond Chris and JR. ​"There was no effort to make a band," says Chris. ​"Over three years we had 30 people play live with us. That means three years down the road… I'm teaching some new person who has joined at the last minute how to play Lust For Life again."
Chris names this as the one regret he has with the band, and one that continues to have a butterfly effect on his music and his relationship to JR, which is complex and not particularly easy to discern. Brown and Bein remember the duo's chemistry well. ​"JR and Christopher's relationship with each other was so almost… romantic is not the word, but it was that intensity," says Brown.
In 2012, Girls came to an end via a statement tweeted by Chris, which read:
"Dear all, This may come as a surprise to many & has been an issue of much thought for me. My decision was not easy to make. I am leaving Girls. My reasons at this time are personal. I need to do this in order to progress. I will continue to write & record music. More will be announced soon. I thank you all for everything. Sincerely – Christopher."
JR has stated he found out about the breakup of the band through the tweet rather than through Chris. ​"I think JR and I are fine," says Chris. ​"We're the kind of people that we can pick up at any point and it's the same." The pair haven't spoken in years.
As a solo artist, Christopher Owens went on to release three albums, and in recent years he has rebirthed Curls with a new band, and they have recently completed a new album. JR, for his part, has worked playing and producing albums for artists such as Cass McCombs, Tobias Jesso Jr., Spectrals and DIIV.
There is a certain melancholy expressed by those involved in Album, as if enough time has passed where they can all see a clear picture of the innocence of their temporary recklessness and excitement. But for all its darkness, the record still warms the heart. As Chris sings on Lauren Marie: ​"It isn't right to sit around and think about the awful things that get you down /​You've gotta try to wear a smile no matter how hard it can be to do."





More like this