Govana's the gentle giant of dancehall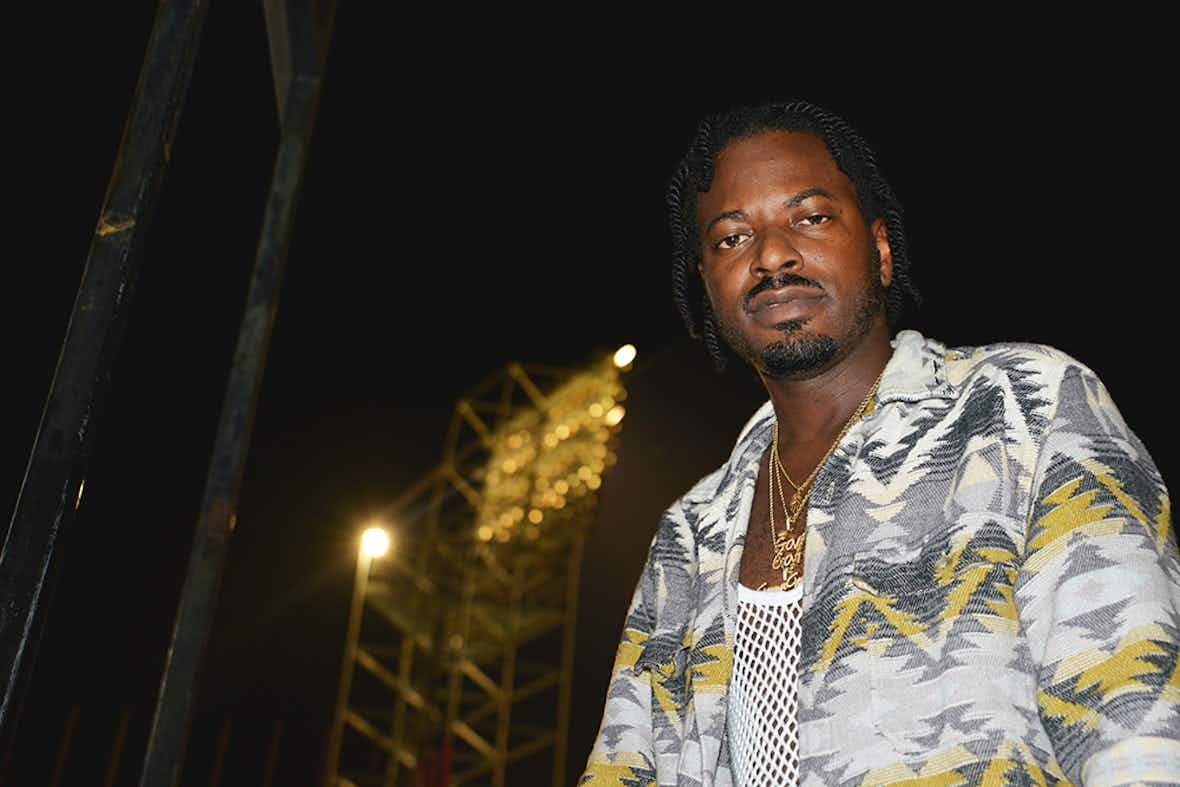 The Jamaican star talks hustling, fresh talent and being shot in the back.
Govana, Romeo Nelson to his friends, is a dancehall star with reggae energy. We meet at the frenetic soundcheck for Red Bull's first ever Culture Clash in Jamaica. All around him is a chaos of nervous pre-fight energy and he stands at the centre of it all tall and still; a tree of zen.
He might not give off massive hunger for the win, but clashing is in Govana's blood. We sit surrounded by KFC Megabuckets in a small and airless room at the top of Kingston's National Stadium and he talks about the moment he realised he could actually make it in dancehall. He was in eighth grade at St George's College and word made it around school that he could deejay (the art of toasting over riddims played by a selector). So one of the big boys in eleventh grade challenged him to a clash at lunch break. ​"I was deejaying, deejaying and getting forwards and forwards. Bigger forwards than him," he recalls, beaming. ​"Then him just get mad and gave up. I was like the man in school!"
And he's now the man in dancehall. A 29-year-old artist cited regularly in Jamaican music circles as that heavy crown wearer, the rising star. He had his first number one hit, Run Road, back in 2012 with the established Jamaican artist Aidonia. And he's kept his name on lips and his tracks on local airwaves since, with a steady stream of YouTube hits, including Gyal Clown, Bake Bean and Champ. He's also a dab hand at a collab, and tracks with Jada Kingdom and Barcelona's Bad Gyal in 2018 saw his stock rise. They also served to introduce a softer side to a once bad-boy image.
Govana was known as Deablo until just four years ago. ​"I was all about hardcore lyrics from the streets of Jamaica," he explains. ​"Grimy right through." Born and raised in the notoriously violent once-capital, he's seen his fair share of grime. ​"Growing up in Spanish Town, you get a likkle of everything. You have the darkest of garrisons and you have middle class communities," he explains. ​"I was growing up on the poor side." This meant being raised in a house full of love – his parents split when he was nine but both stayed present – but also extreme hardship. ​"Me nah really used to have Christmas dinners and stuff like that, because Mummy and Daddy always on the road hustling," he explains, matter-of-fact. ​"We learn the street early. The streets in Spanish Town grew me up."
The story that led to his name change deserves its own feature film. ​"When I got shot in 2011, it kind of change everything," he says, out of the blue. As he was leaving a party, when staying with a friend in Connecticut, he was shot in the back. A bullet is still lodged in his spine, deemed too risky to operate on. ​"First, they weren't sure if I was gonna make it. Then, when they knew I was gonna make it, they weren't sure I was gonna walk. It was a bit of a miracle." In the hospital he was watched over by a police officer who took a liking to him – which isn't surprising, it's hard not to melt slightly in his presence. ​"She say ​'I see something in you that's so special. I want you to do one thing for me – change your name from Deablo'." It took him three years – ​"I'm a bit stubborn. I'm a Taurus!" – but he finally came through with a new stage name.
If Jamaica's streets taught Govana to hustle hard, they also gave him the tools with which to do it. ​"In Jamaica, especially in garrisons, it's hard to get away from music," he explains. ​"It's on every corner, in every house, on the phones and the speaker boxes and the cars passing in the street." So he grew up bathed in the sounds of the Jamaica's biggest music legends, ​"the Beenie, the Bounty, the Buju…". But his favourites were always reggae crooners Sizzla Kalonji and Beres Hammond. ​"No matter how big mi get in the game, whenever mi see Sizzla mi go back into starstruck zone. Do not try to talk to me when he on stage. Mi inna di matrix".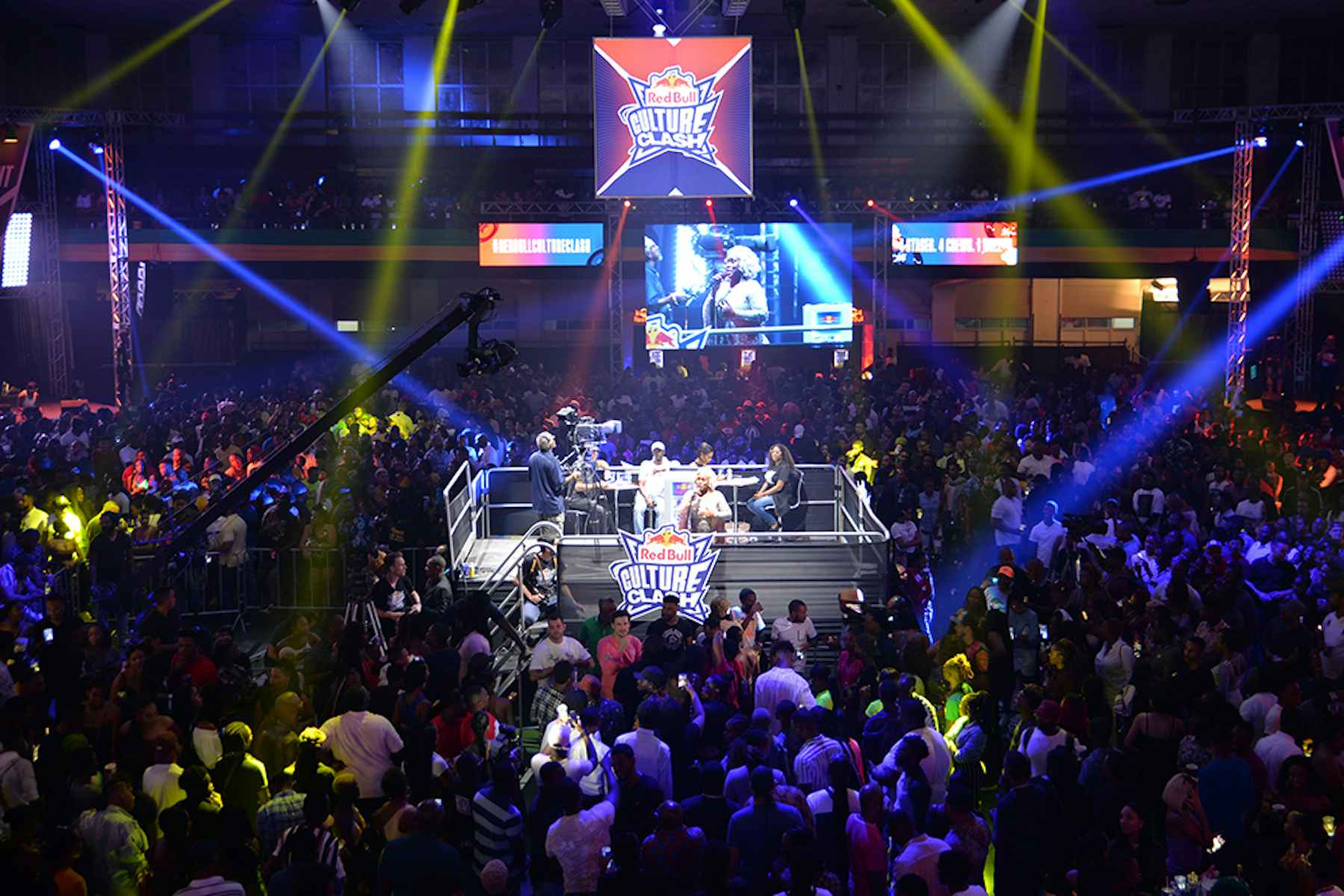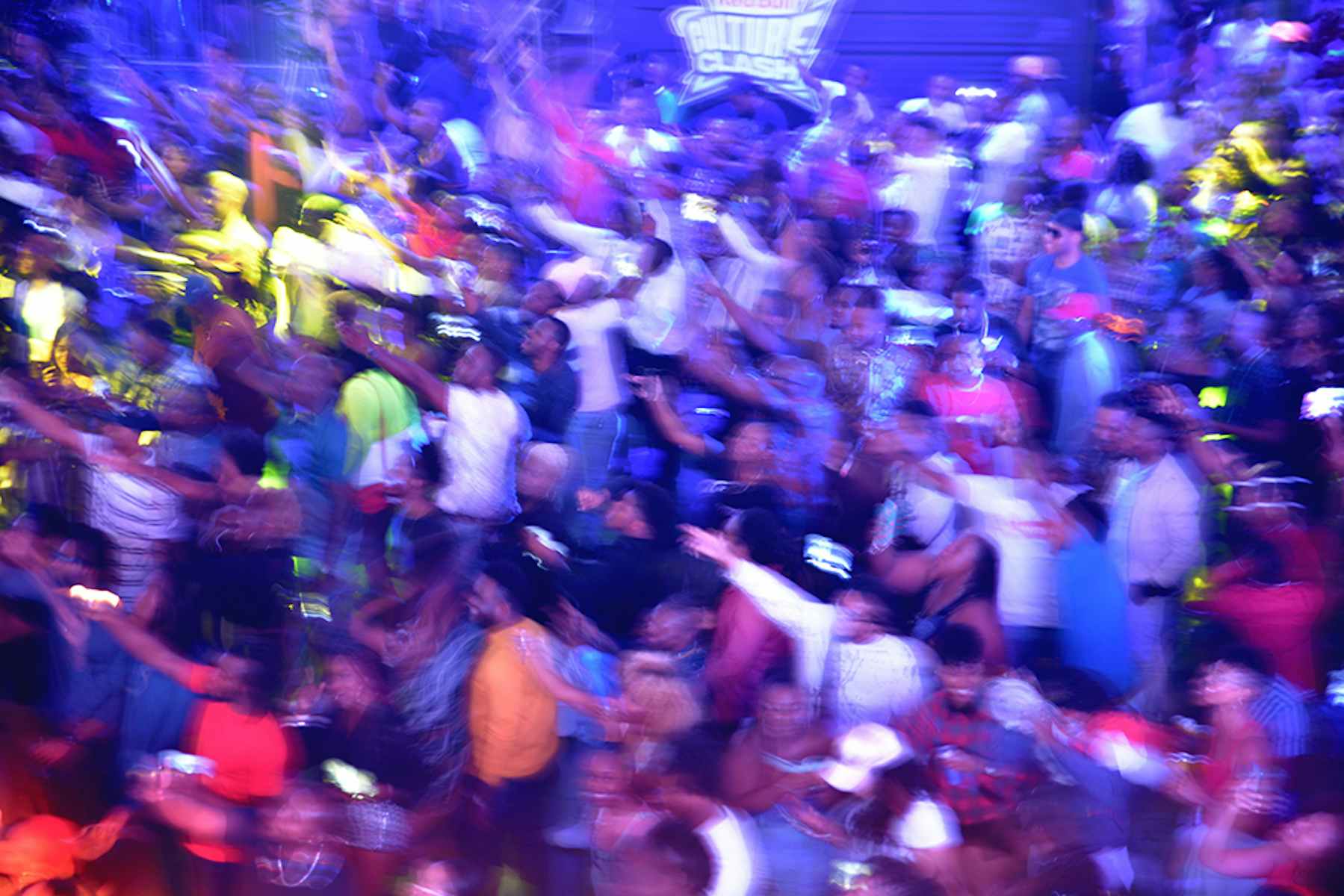 For any new artist coming through it would be a defining moment to appear on a line-up in the legendary presence of Sizzla. But for a Jamaican who listened to him every day growing up, it was pivotal. I ask Govana what he sees as the pinnacle of his career so far. He cites Reggae Sumfest 2018. The annual showcase is often seen as a baptism of fire for fresh talent in Jamaica. ​"I performed right after Sizzla. And I performed right before my mentor Aidonia," he beams. ​"That was a moment when mi say ​'mi do good'."
Aidonia – a dancehall veteran and the genius behind carnival anthem Yeah Yeah – is the other artist who has come to define Govana's career. Following that status-making clash back in school, one of Govana's mates played him the CD of a guy he knew from football. ​"It had 21 tracks and I sit and listen to 21 tracks!" he laughs. ​"Mi never heard nobody deejay like that in mi life." Within two weeks he'd met Aidonia, who saw talent in him and told him, "'You bad! Take time to develop your voice properly. Come after school and spend time watching me work'."
Now that Govana has officially arrived in dancehall terms, he sees it as his turn to take on the role of mentor. ​"Mi wan pay forward what Aidonia did for me, for some other ghetto youths." So his Strike Force crew is a home for fresh talent, such as a new artist he's excited about: ​"she called Ecstasy".
He seems to have a nose for future stars. If you're reading from outside Jamaica, there's a high chance that you first heard Govana on the remix for Rapture – the massive single by 19-year-old artist Koffee. The two began to collaborate on the eve of her global breakthrough. ​"I knew who Koffee was because I'd watched [Jamaican music festival] Rebel Salute that morning and the way she was rocking a track gave me goosebumps". Govana wanted to work with her despite doubts voiced by his team. ​"I said, ​'yo, trust me, she gon be one of the biggest tings in reggae and dancehall music.' I knew."
For a dancehall star in a scene where male prowess is often-overvalued, it warms the cockles to see him allow his smaller Spanish Town sister take centre stage. In the Rapture remix, he sings ​"Sistah Koffee with the gold sound/​Spain town pickney big up the whole town/​Somebody, quick, give har di gown, crown/​Full a bare diamond and gold stone," and they appear as comrades in the video, Govana standing back, comfortable in a support role.
His debut album, Humans and Monsters Are Not the Same, is set for release at the beginning of January. ​"I'm not losing sleep over crossover," he says. But it would be nice for the rest of the world to see what has Jamaica swooning.
There's a quiet confidence and steely determination to Govana. ​"Mi just wan have fun," he shrugs when I ask if he's going to win tomorrow's Culture Clash. ​"But mi wan present myself well." On stage and in the clash he comes alive — a towering and lively leader conducting his young cohorts as they pinball around the stage. Strike Force end up coming in a close second to Spragga Benz and the Do It For The Culture crew. They lose on a minor technicality and Aidonia's guest turn for his mentee-done-good gets one of the biggest crowd reactions of the night. Govana may be the gentle soul of dancehall, but he still has a little Deablo to bring to the fight.

More like this