Honey Dijon: ​

"

Remember to never give a fuck about what other people think of you!"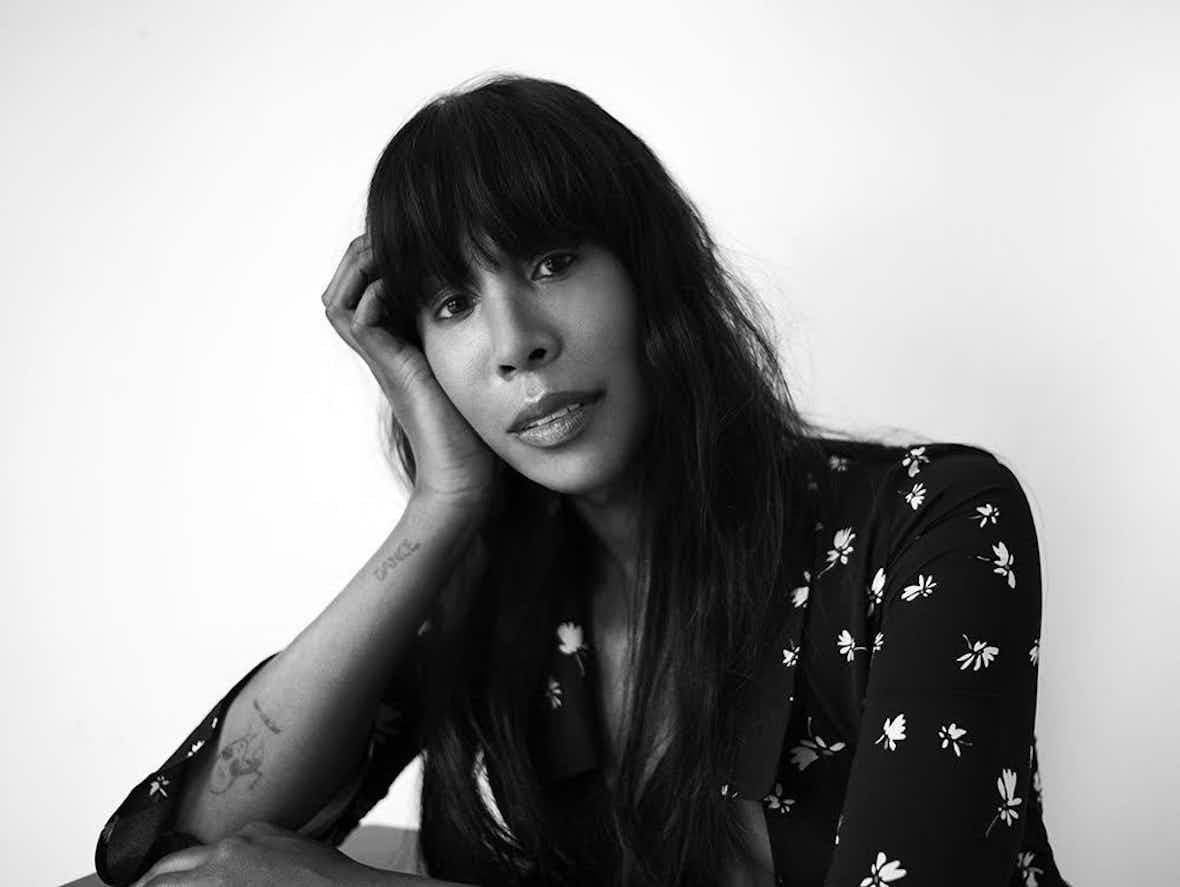 The DJ on Grace Jones, Chicago house and her debut art installation at Potato Head Beach Club, Bali.
Honey Dijon – legal name, Honey Redmond – is a force. The international DJ, designer and transgender spokesperson who splits her time between Berlin and New York is famed for her ability to slide seamlessly between classic disco, pumping house, and sparse techno in her sets that place her top of the bill at the world's best parties.
Dijon cut her teeth during the rise of house in her hometown on the south side of Chicago in the ​'80s before relocating to New York in the ​'90s, during the heyday of tastemakers like Ron Hardy and Frankie Knuckles who diversified the genre. Dijon is someone who understands the roots of dance music in a way that's deeper than most.
These days the DJ regularly rubs shoulders with the likes of Kim Jones and Virgil Abloh and when she's not sat front row as a guest at many a fashion show on the international circuit, she can be found spinning soundtracks for the likes of Louis Vuitton, Balenciaga and Givenchy. Last year Dijon made her own fashion debut – her highlight of 2019 – a namesake clothing line, Honey Fucking Dijon, or HFD for short, in collaboration with Comme Des Garçons. ​"I would never have imagined that a trans woman of colour would have this platform to be able to open so many doors," says Dijon. ​"It's a huge moment."
HFD isn't Dijon's only first as of late. Most recently she was called upon by Bali's famed Potato Head Beach Club who enlisted the DJ to create an installation that now lives in their Creative village. It's titled ​"The Box" and is inspired by the changing face of dance music and the names that have influenced Dijon the most. She describes it best: ​"A technicolour glimpse into the life of Honey Dijon." We caught up with fashion's favourite DJ to hear more.
So tell us about ​"The Box" – what's the story behind it?
So, when most people talk about the history of Chicago house music they really focus on two particular artists and venues – Frankie Knuckles and Ron Hardy and The Music Box, The Power Plant and The Warehouse. But after that there was a whole school of artists that created a second movement of house music that is very rarely discussed.
And so my inspiration was to celebrate that particular time – the early ​'80s until ​'00 – during which a lot of artists emerged from that scene (Derrick L. Carter, Mark Farina, Green Velvet, DJ Sneak) that went on to influence the world.
"The Box" honours the space I grew up in, the clubs I went to and the flyers that I collected. This was around the same time as rave culture, so it was intertwined. For me it's about celebrating that particular time in history that is very rarely discussed. And so it's not only the flyers, but also the personal mixtapes from those artists that have never been heard outside of that time.
This is just one of many collaborations this year – what do you look for in your collaborators?
I think this word gets tossed around so much these days, but I look for authenticity. To me it sort of feels like that word is a blanket statement for anything that sees people try to be true to who they are. I just look for people who have passion and belief and it's not always about the economics of a situation but more about supporting culture, people, visionaries and truth.
Of all the things you've done in 2019, what was the highlight?
There have been so many. I think the biggest highlight for me though has been collaborating with Comme Des Garçons. I would never have imagined that a trans woman of colour would have this platform to be able to open so many doors, it's a huge moment. Being able to headline so many different festivals and parties is also really great – there are so few trans or even women of colour in these environments. So I think having those opportunities, would be the two biggest things… oh and also being healthy.
Who would you most like to work with in 2020?
Oh my god, Grace Jones! She's still the top of my list.

You headlined at Potato Head this week. How do you enjoy playing beachside compared to the rest of the world?
Well I don't compare, I think a lot of people ask me those questions but for me what happens in Berlin is due to the culture of the city and here it's down to how Bali is. So each place has its own special unique energy and I just try to express myself artistically within the parameters of the culture. So I don't do comparison, comparison is a recipe for disappointment.
Who do you think Potato Head should book next?
Me again, always. Again, again, and again. It's always such a pleasure to play here for me and it's always super fun. There's a great team of people working here and they really support culture and artistry. But if I were to recommend an up and coming artist that I really like, it would be Sippin' T – she's a queer woman of colour from London and she's really great.
Okay, last one. Honey, what should we all remember?
Remember to never give a fuck about what other people think of you!
Well said.


More like this