100% ATO: bringing the north to UK rap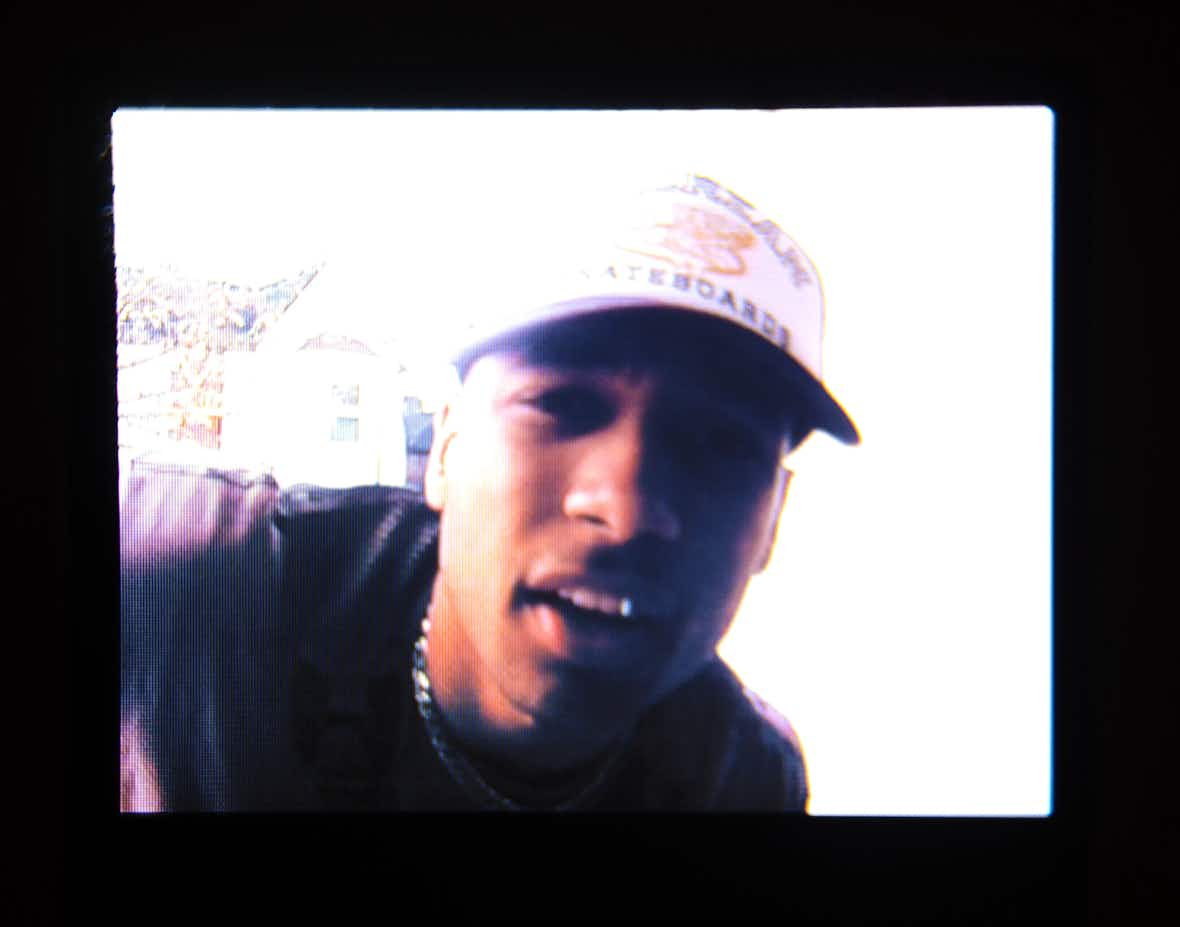 Ato Alexander's upcoming EP, Side B, allows him to reconnect with his Ghanaian roots and captures Black British life beyond the M25. We find out about his love of Leeds United, table tennis tournaments and Kinder Buenos.

Ato Alexander, the UK rap artist better known as ATO, first realised he had an affinity for music at just 9‑years-old, as the bar-setting sounds of Eminem's The Marshall Mathers LP and 50 Cent's Get Rich or Die Tryin' filled his childhood bedroom.
"I also liked to draw pictures, but I was quite frustrated when I was young," the 28-year-old says, Zooming in from his home in North London. ​"Music was a very obvious form of release for me that felt cathartic. I gravitated towards it as a way to process my feelings."
Over the years, British-Ghanaian-Danish ATO has collaborated with the likes of rapper Vic Mensa on his 2019 album EP3, before the release of Side A last year, a critically-acclaimed EP which helped establish ATO as one of his genre's key voices. After spending most of his childhood between Leeds and Yorkshire, one thing became abundantly clear: the UK's perspective of the Black British experience was limited, tending to focus too much on places like inner-city London or Birmingham. ATO sought to change that.
"I think there are many experiences of people of colour up and down the country that aren't represented in the media," he continues. ​"The only way I can really deal with that is to be myself and tell my story."
"I'm just getting flown in, put that service to the source/Couldn't save my rage, save my number just in case/​Catch me by the bus stop on Garrowby Way," ATO raps on moody, distorted track Garrowby Way (named after a street in York) from Side A. On 29th July, ATO will release Side B, the anticipated follow-up EP whose first single, Courts, features Ghanaian drill artist Jay Bahd – a compulsive tune capturing the vibrant energy of Accra.
As for how ATO's evolved over the last couple of years, ​"I've been a lot more willing to try new things," he says. ​"My meticulous approach to songwriting started to become more of a routine rather than a therapeutic process, so I started freestyling ideas on my phone as a new approach. It was an eye-opening experience and I wanted to translate that into my music." In the lead-up to Side B, get your 100% fill on ATO below.

10% Where were you born, where were you raised and where are you now based?
I was born in Oxford. I grew up travelling a bit – I was in Seoul and South Korea for a year and a half, then Copenhagen because of my grandparents and my mum being from Denmark. Then I moved to New York with my mum when I was seven. When I was 10 we moved to York and my dad moved to Leeds, so I was based between those two cities in my teenage years. Recently, I moved to North London.

20% What kind of emotions and experiences influence your work?
I try to pour as much as I can into the music to make it an honest reflection of me and my everyday life. Especially in hip hop, a genre that's traditionally one for freedom of speech and overcoming oppression, I feel like ironically, it's now got rules that make it hard for artists in the genre to express themselves. I try not to feel limited in terms of how I express myself in my music. Whatever I'm going through, whatever emotions or experiences I have, it's a good opportunity to give a three dimensional depiction of life as a young guy from the north of England.

30% What's a piece of advice that changed your life?
A piece of advice that definitely changed my approach to music was when a friend told me not to let perfectionism mess with your rhythm. I think the process becomes harder to control as you grow as an artist, because the stakes get higher. Letting go of things you can't control makes for a much better experience.
40% What's the most pointless fact you can share about yourself?
I lived in Scotland when I was five for around six months. In that time, I picked up a very broad Scottish accent, which is quite funny. I can still do a mean Scottish accent now – it's second nature.

50% If you ruled the world for a day, what would go down?
I'd put every single person in Leeds United shirts. Let them roam. That would make me feel good.

60% If you could travel back in time to see an iconic music act perform, who would it be and in what era of their career?
I'd like to see Eminem in his Marshall Mathers era. I just think he was so infatuating and iconic, it would have been a mad thing to witness. Amy Winehouse as well, in ​'06, ​'07. I would have loved to see James Brown perform, too.
70% What's a bad habit you wish you could kick?
I've got a really bad sweet tooth. I'm literally looking at a pack of sweets right now. I'm a snacker, but I'm working on it.

80% Sweets or chocolate?
Anything! I started to eat Kinder Buenos recently. I thought because there's a wafer in them, they might have fewer calories or something. Kinder Buenos have been my go-to corner shop snack. I also love those £1 sweets you can get from the off-licence. I like them all, I don't discriminate.

90% Love, like, hate?
Love my bed and my space. That's something I've really come to appreciate in the last year. I like playing table tennis – there's an ongoing tournament at my local park in Seven Sisters. I hate it when bossman drowns your whole fish and chips in ketchup. Just put it in the corner!

100% What can artists do to help save the world?
Being honest and true to their creativity. I always try to reach back to how I approached music when I was younger – being open and not gatekeeping. It comes down to the basics, really. There are obviously things we can actively do, but in terms of your artistry, just be honest, collaborative and open to new ways of working.


More like this