London's nightlife architect, Jojo Sonubi, reveals next steps for No Signal radio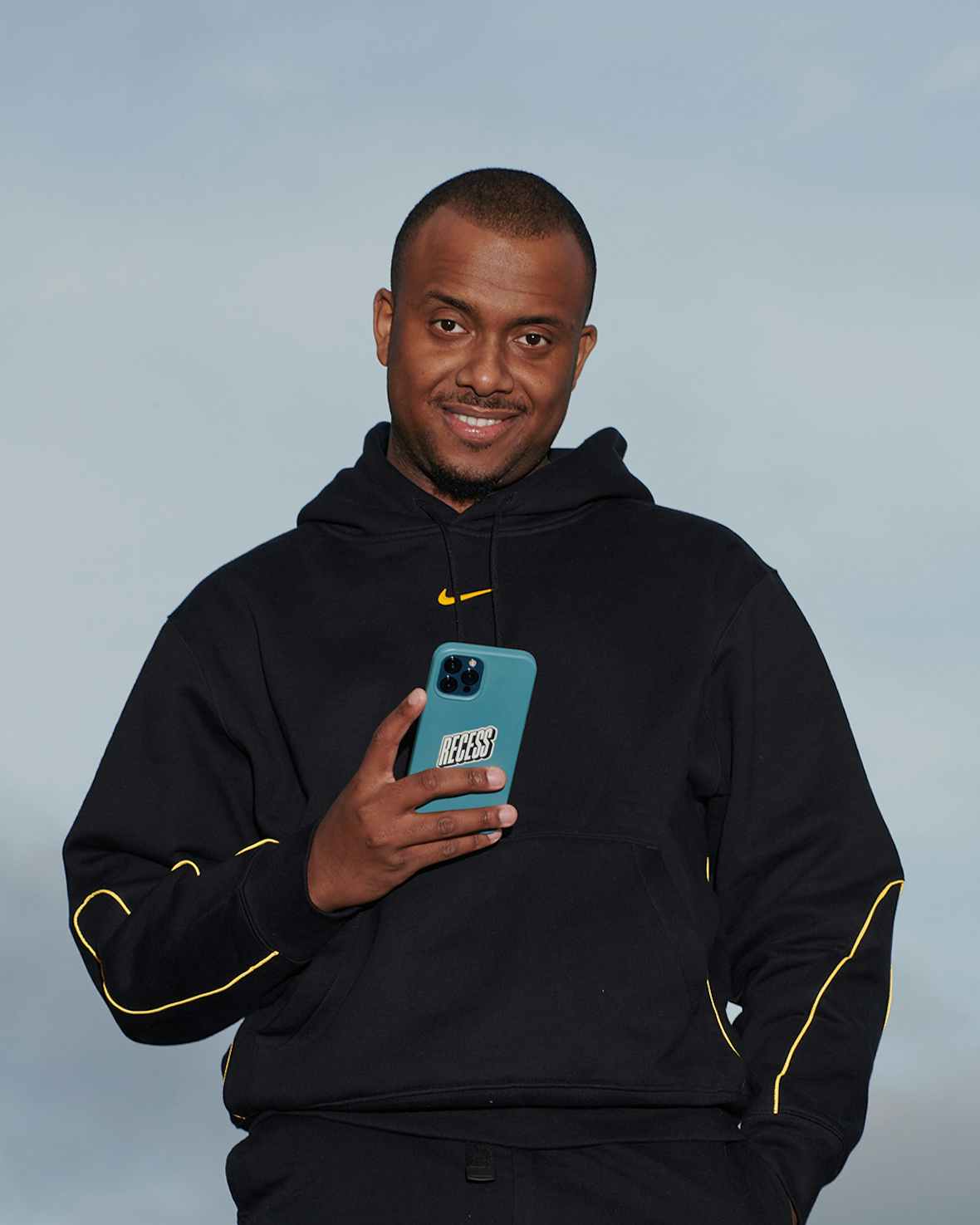 New Guard: The 29-year-old has launched two vital institutions for the Black community. And in 2022 he's showing no signs of slowing down.

To celebrate London's venues bouncing back stronger than ever, THE FACE has teamed up with Beefeater Gin to create New Guard: a directory of people shaping the future of nightlife in the city. We've brought together a mix of talented individuals – from DJs and musicians to venue owners and restaurateurs – who are as eclectic and intoxicating as London itself.
Jojo Sonubi has a nose for what works. The 29-year-old is arguably best recognised for launching the 10vs10 online soundclash that allowed his No Signal radio station to flourish, whilst keeping us all sane during lockdown. But to those that know, Sonubi was already throwing the massively successful RECESS parties before last year, spaces where he and his mates could play Black music to a Black crowd without fear of last-minute cancellations or trouble from door staff. He wanted to give his community something they could call their own.

This thread runs through all of his projects. He describes No Signal radio as ​"a window into what mainstream Black British culture sounds like", with the parties delivering a similar offering. ​"I'm proud that we have a space to call home. For years the team and I were meeting in cafes and members clubs, but never had somewhere to put our feet up. We've been in our studio for a year, thanks to our community. It's a spot where everyone who's involved with No Signal can come and put their feet up too."
To Sonubi, there is no RECESS or No Signal without London. ​"I was born and raised in Tottenham but moved to Essex as an early teen," he explains. ​"I moved back to Tottenham at the end of my teens for a few years and now I'm back in Essex. Everything happens in London. Even though I threw my first club event in Essex, it could have only grown in London."
That being said, Sonubi's mindset is decidedly global. ​"The Black European diaspora is something that isn't spoken about enough," he muses. ​"London's influence on places like Scandinavia is interesting to see, as they mix it with their own flavour too. One of our goals is to build bridges with these places in Europe that have Black people also trying to make things happen."

You get the impression that, for a fidget-brain like Sonubi, the hard work never stops. ​"We also have the second No Signal Yearbook launching this year, it's a list that celebrates artists who have done well in 2021 and are tipped for greatness next year." Going full steam ahead, the team launched the No Signal Academy in April: a paid course teaching 18 – 25 year-olds invaluable radio and content creation skills. ​"It was amazing and culminated in a full-day radio takeover by the cohort," he continues. ​"The content was incredible!"
The future is looking bright for Sonubi and his visions. ​"We started live event versions of NS10v10 and they're incredible," he beams. ​"What an experience, hearing people react to the music live is just so so good."