Lav is living her dream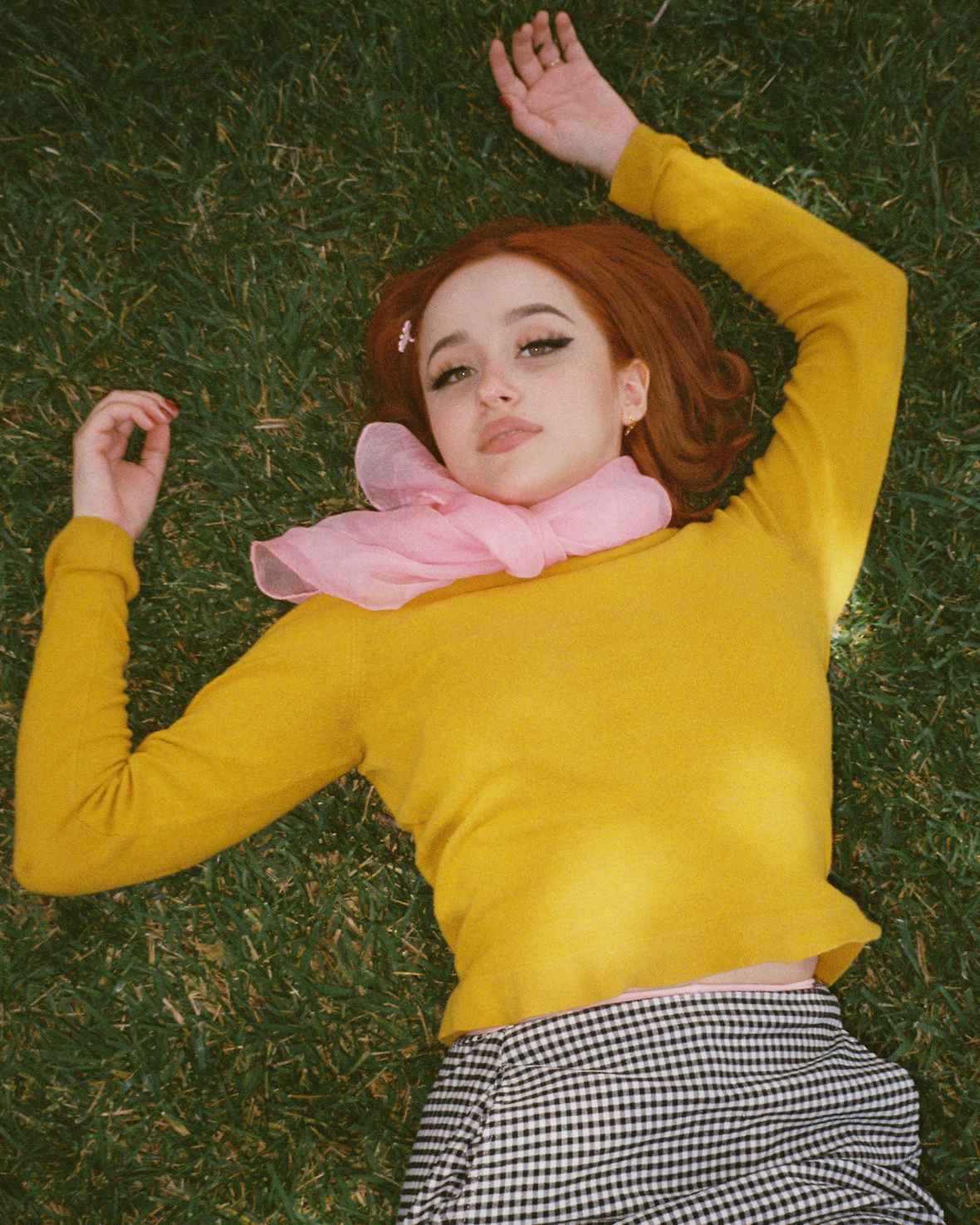 Following a Billie Eilish cosign, the LA social media sensation kickstarted a music career. Her beautiful EP proves she's got style and as well substance.
Lav was half-asleep at a residential treatment centre in Utah, where she was attending an alumni event, when she received the news that would change her life.
Billie Eilish had re-posted her tender, ukulele-led song From Me, The Moon on her Instagram story. Written at 3am during one restless night and recorded on GarageBand in Lav's bathroom, the almost overnight success of the song – which she initially released quietly in 2018 – was a surprise to say the least. ​"My life has been significantly different since – I wasn't just a funny OnlyFans girl with a secret music career, I was suddenly a musician… it was what I always wanted, but never thought possible."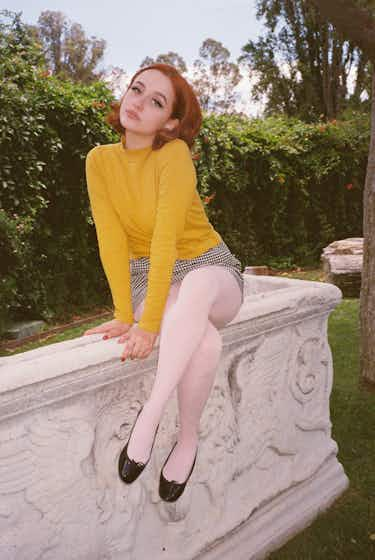 Lav is talking to me over FaceTime from her apartment in LA, where she lives with her boyfriend and four month old puppy, Wadsworth. The 22-year-old grew up in a run-down shack in Venice Beach and she was raised mostly by her hippy grandparents. Suffering from a variety of neuroses and phobias from childhood, and after a major depressive episode, she was eventually sent away to the residential treatment centre in Utah. It was here that she started writing music, although at first she was too shy to share it.
After breaking off an engagement at 18 with a controlling fiancé, Lav cut her long blonde hair and dyed it black, then got 27 tattoos in one year. She found solace and confidence in social media, where she quickly built up a following of over 150k on Twitter and TikTok thanks to her edgy, off-the-cuff observations about IBS and being half-Jewish.
She soon capitalised on her popularity with a successful OnlyFans. ​"I feel like if I overcorrect by being someone who over-shares, I don't have to really show inside," she explains of her decision to become an online performer, despite being someone who struggles with social anxiety and public intimacy. ​"If I'm showing everyone my boobs, I don't have to show them that I'm a weenie on the inside!"
Since From Me, The Moon pushed her into the spotlight, Lav has released a handful of dreamy singles which explore heartbreak and desire. Wavvy tackles out-dated ideas about female sexuality and is accompanied by a kitschy vampire video, while The Girls Before Me, is a soft and sad exploration of insecurity around the romantic history of a new partner.
"I really adore film, and [the idea of] ​'show, don't tell'," Lav explains. ​"I feel the same way with lyrics – I want them to be almost too subjective. If you can convey an emotion without telling someone to feel it, that's really powerful. I have an attachment to being emotional and being in love. And that's what I really try to convey through my music."
In today's music industry, where a fluke TikTok trend can catapult young artists into fame before they're ready for the spotlight, not every social media sensation pulls off the transition to Serious Artist.
But there's plenty of depth to Lav's forthcoming EP, from which she's shared the track Reds. With her new material, she's expanding her sound, taking inspiration from artists like Beach House, Ariel Pink, and Methyl Ethel.
"I've been progressively getting more dream-poppy, which is where I want to be," she smiles. ​"I really want to stay away from being the ukulele girl."

More like this