Liam Gallagher: As It Was

Review: From the head-spinning heights of the Champagne Supernova years to the collapse of Beady Eye, As It Was follows the comeback of the decade.
Rating: 4/​5

"LIAM, LIAM, LIAM, LIAM!"
Red carpet film premieres don't normally run like this. Normally they're glitzy affairs involving people dressed for a day in a very posh court, Hollywood A‑listers grinning and gripping – hello, Tom Cruise – and crash-barriered hordes of shouting paps and squealing fans.
They don't involve an audience of baying, chanting disciples; a tatted-up Louis Tomlinson ordering free pints; Line of Duty​'s Vicky McClure punching the air; Bobby Gillespie popping in some ear-plugs; and a clapping, whooping roar of cheers for the key line of dialogue from the movie.
"Noel's changed. He's turned into a massive cunt."
So it goes at As It Was. The documentary about the resurrection of the younger Gallagher after the messy split, ten years ago, of Oasis, then the unedifying collapse of next band Beady Eye, launched last night (Thursday 6th June) with an indie-celeb event at the recently reopened Victorian-era theatre at Alexandra Palace.
A film that chronicles the unanticipated solo success of the freewheeling Oasis footsoldier – let's nickname it ​'Saving Private Liam' – opened, appropriately enough, on London's highest point. As the man of the hour jokes (probably) to the cameras who followed him throughout the 2017/​18 campaign in support of blockbuster album As You Were: ​"Now I only have two grams before a gig. Used to be eight."
Unsurprisingly for an authorised, all-access doc made in partnership with his label and management, As It Was is a sympathetic portrait of the artist as a middle-aged comeback kid. Equally, though, it doesn't pull its punches.
The first quarter deals with the giddy high (singular) and spiralling lows that attended the fag-end of Oasis. It chronicles the collapse of Beady Eye, 2013's actually brilliant second album BE (imaginatively produced by TV On The Radio's Dave Sitek) overshadowed by personal calamity. Let's just say Liam's private life was especially chaotic at that time.
It shows, too, a rootless Liam trying to find his feet elsewhere, with the launch of Mod-tastic clothing line Pretty Green. ​"Who am I?" he boggles to the camera in the back of the car while shilling for the brand in Copenhagen. ​"Fuck knows who I am any more!" He's smiling, but there's desperation in his eyes. Not to mention his haircut.
And then, boom. With the aid of new girlfriend and co-manager Debbie Gwyther, Liam turns it around. Against all reasonable expectations, 2017's As You Were sold in old-fashioned numbers: 103,000 copies in its first week of release alone.
This was a new Liam, with a (slightly) new feel about him. Younger fans, many not born when Definitely Maybe was released in 1994, started turning out in droves to see him. Live, Liam responded in kind – less baity aggro, more doing-it-for-the-kids inclusiveness.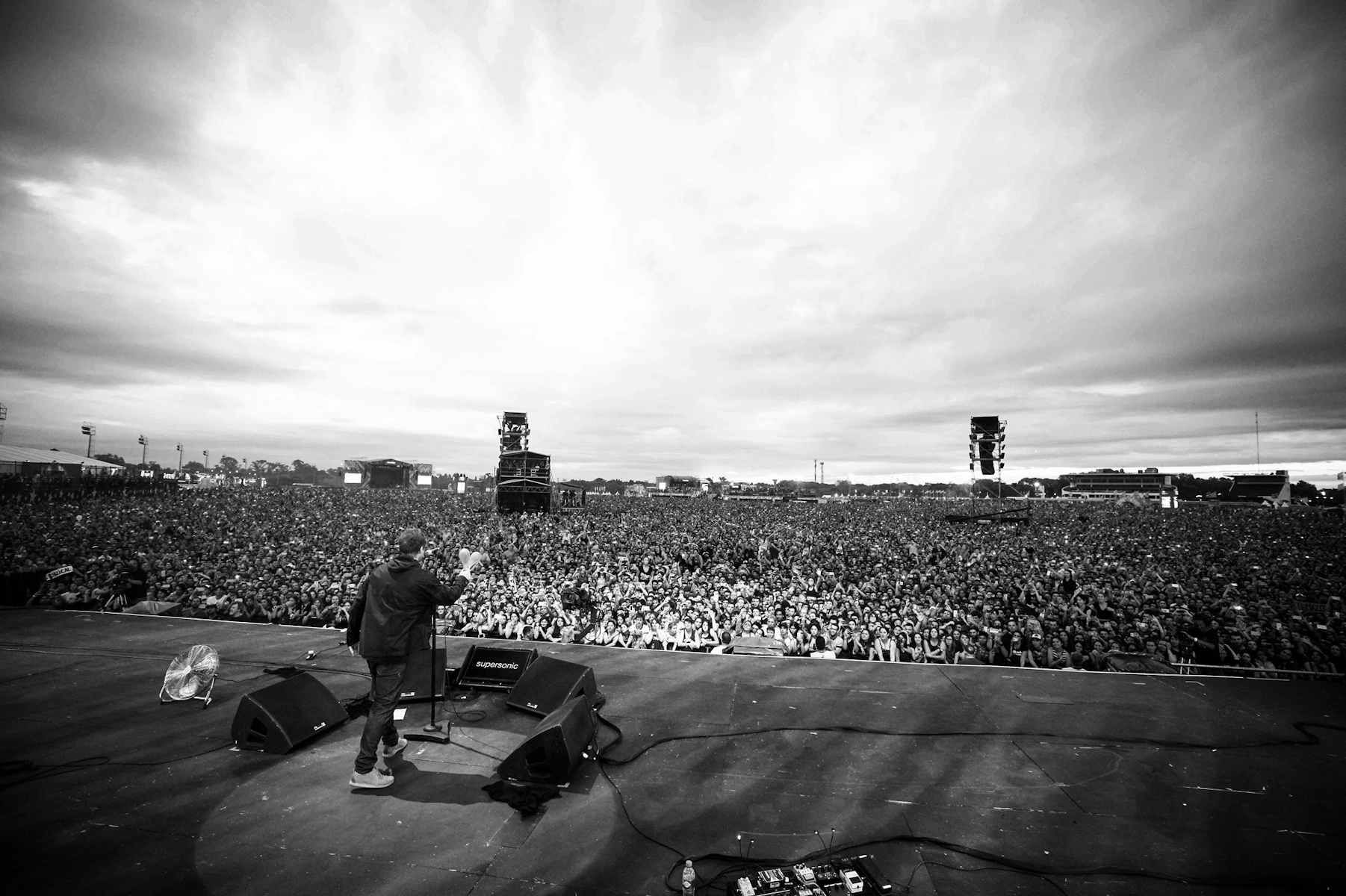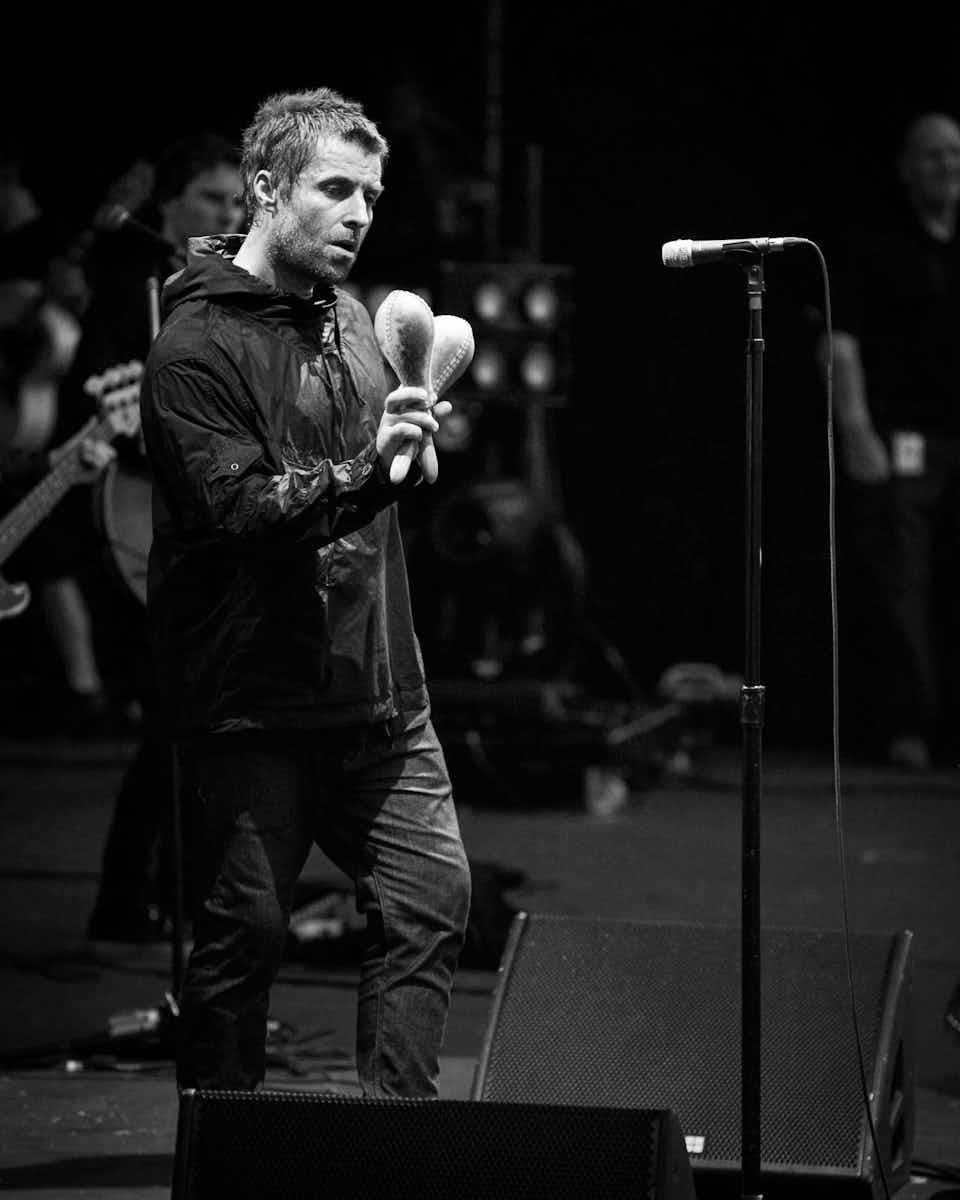 There's footage of his first live show, at Manchester's Ritz club, in May 2017, a week after the murder of 22 fans at the Ariana Grande show in the city. There's footage, too, of his scorching performance on Glastonbury's Other Stage a couple of months later.
I was at both of those. In Manchester, 22 candles were placed on the drum riser to memorialise the dead. The outpouring of grief, defiance and, ultimately, uplift, was staggering to experience, waves of emotion flowing from singer to audience and back again. The local hero came home and came good.
At Glastonbury, meanwhile, he simply took the roof off. No small feat in a field. I've never seen a second stage crowd like it. A new mass of fans were falling in love with Liam.
Still, As It Was lets Gwyther point out his flaws, his stupid decisions, his arrogance. It also gives air time to third brother Paul Gallagher, and to their mum Peggy, both of whom chide Liam for his role in the ongoing beef with Noel. But as one Manc-accented voiceover – Paul? Ex-Oasis guitarist Bonehead? – puts it: whenever Liam writes, sings or performs, he's doing it for an audience of one. He's doing it for Noel.
There's more pathos in other aspects of the Gallagher family dynamic. The film has lovely footage of Liam bonding with sons Gene and Lennon – and with daughter Molly, hitherto long-estranged from Liam on account of dad being, frankly, a bit of a clown back in the day. Talking to the cameras, Liam is man enough to admit as much, and also pay due respect to his sons' mums, Patsy Kensit and Nicole Appleton.
Ultimately, though, As It Was is a victory lap, a preserved-on-film encapsulation of how Liam smashed it all over again, on his terms, with his tunes (albeit written with new collaborators).
And it's also a starter's pistol: phase two of The Comeback Kid's journey starts today, with the release of new single Shockwave. Liam unveiled it last night, with a six-song set performed immediately after the screening. He bowled on in a parka (obvs), smashed out Rock and Roll Star and Champagne Supernova, bigged up the solo singles, then bowled off again, triumphant.
Then it was off to the afterparty, where the ageing Britpop/post-Britpop aristocracy (Gillespie, Richard Ashcroft, Tom Meighan from Kasabian, Miles Kane) – and him out of One Direction – whooped it up at the free bar. I took a selfie with Paul Gallagher and the indie-loving former editor of The Sun. Why not? It was that kind of night. Also, Louis Tomlinson wasn't up for one.
A proper celebration, for a proper rock'n'roll star. There wasn't a dry pint glass in the house.
As It Was is in cinemas from today. Shockwave is out today

More like this