Liss: ​

"

When Søren passed away, I wouldn't have expected us to be where we are now"
The Danish band lost their singer to suicide last year. Now, talking about it for the first time, they're ready to release the beautiful album they completed with him.

Grief is such an encompassing thing that stretches the limits of our comprehension. To capture it, authors have reached for odd, fantastical images. It is the thing with feathers, in a vivid book by Max Porter. It evokes a strange, year-long kind of magical thinking, per an acclaimed memoir by Joan Didion.
It is something that no one should have to feel. It seems cruel that all of us will.
Liss are a Danish indie-pop band with a remarkable debut album, I Guess Nothing Will Be The Same, out this month. Their singer, the sweet, tender-voiced Søren Holm, lost his life to suicide last year, shortly after the foursome finished recording. That loss makes listening to the record's clever and witty songs, which draw from grunge and pop, Balearic and guitar-funk, a complicated experience. Songs like Country Fuckboy can be joyful and funny. Other moments, like when Holm sings, ​"nothing is wrong, but nothing feels right", on Exist, can be flatly devastating.
For Holm's bandmates Vilhelm Strange (guitar, 27), Villads Tyrrestrup (bass, 26), and Tobias Laust (drums, 26), it wasn't always a given that this album would be released.
"When Søren passed away a year ago, I wouldn't have expected us to be where we are now," says Tyrrestrup, calling, alongside Strange, from Copenhagen a few days before their album's release. ​"At that point we were like: maybe we should just throw it all out because this is too tough. But along the way, we realised that it was an album we've been working on for such a long time. It is such an important part of who we are, and who we were together with Søren."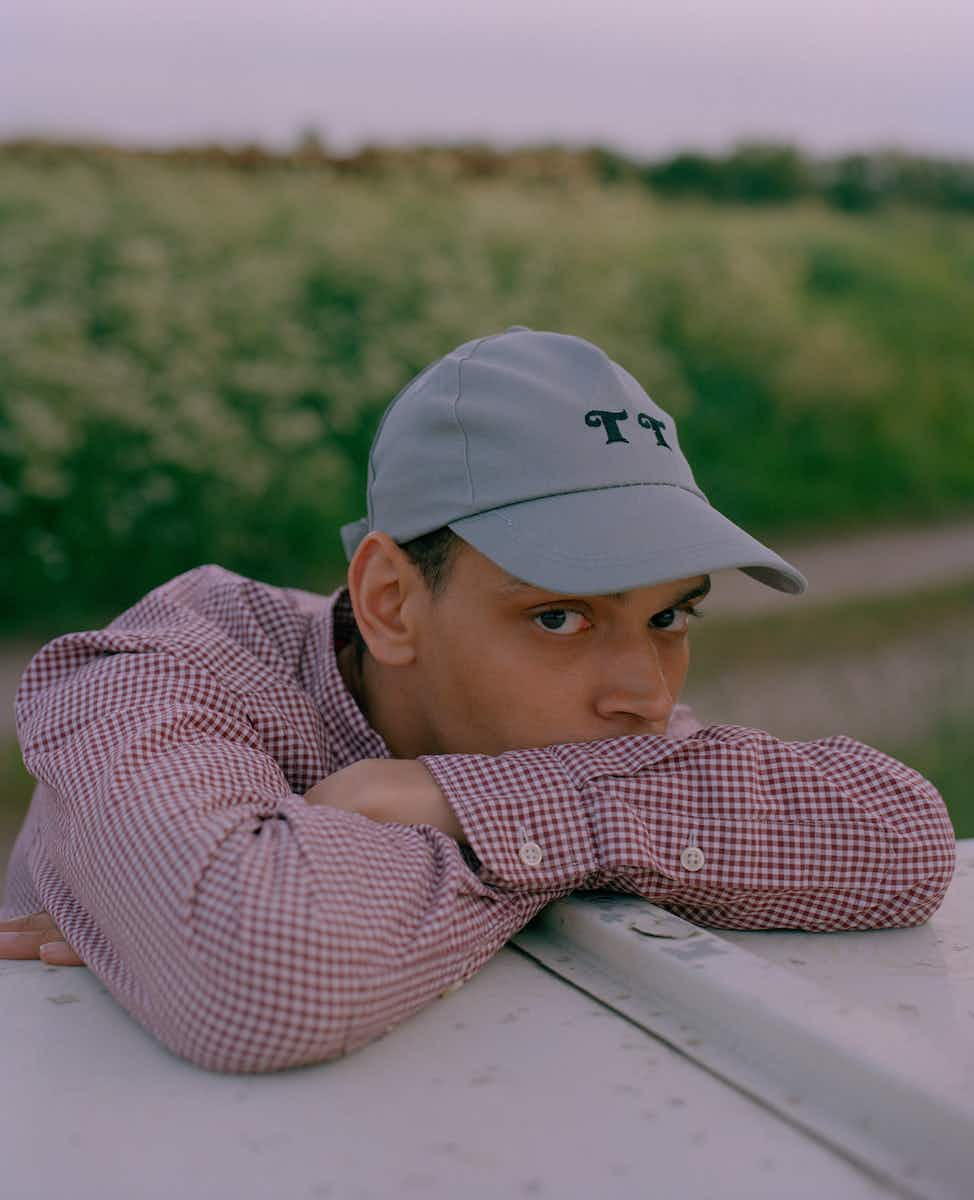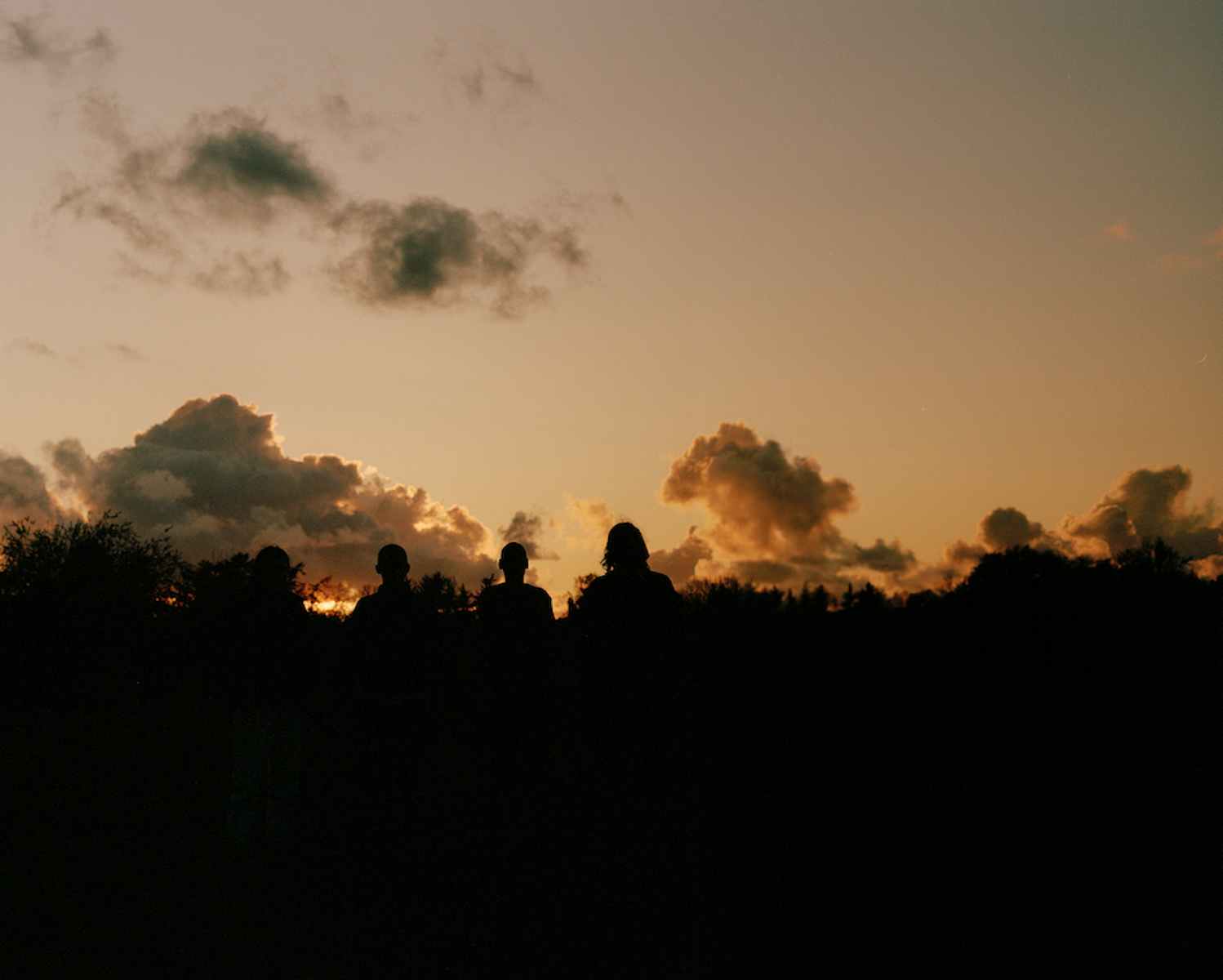 The band met at school in the Danish city of Aarhus. In 2015 they released their first singles Try and Always, followed by an EP, First, on XL in 2016. Their tracks married the sweetness of indie-pop with the strut of ​'80s R&B.
Liss found famous admirers in Pharrell and Jamie xx, and supported Vampire Weekend on a European tour. But the size of their following dwarfed their officially-released music; they put out just six songs in four years. As recounted in an interview I did with the band for THE FACE in 2019, Holm's mental health struggles, exacerbated by the pressure of the hype machine, set him back. He suffered from panic attacks that made recording difficult and, at times, performing live impossible.
That summer of 2019, the band had welcomed me to their cosy studio in an industrial part of Copenhagen, a neighbourhood that felt very far away from the chocolate-box architecture of Tivoli Gardens. Colourful, homemade tapestries and arty vintage posters hung on the walls. It wasn't anything fancy, but the space had become a kind of sanctuary. They were excited about their new single, the soulful Talk To Me, and their six-track Second EP, which would follow later that year.
But as the sun's light turned golden, Holm talked openly about his struggles. In 2016, he had voluntarily checked into a mental health ward for 22 days. ​"I was so low on everything," he told me. ​"You know – music was everything to me at that time. And then suddenly, the thing that you love the most is what makes you so sad. It's the worst thing. I had some pretty dark thoughts."
But with the help of his band and medical professionals, he had reached a better place. In 2019, Liss felt like they were getting back on track.

After the pandemic hit in 2020, the band packed up and moved to the rural home of Holm's father, located four hours west of Copenhagen on the Jutland peninsula. They set up home in a disused farmhouse, and set about restoring the place, fixing the leaky roof and learning carpentry skills to furnish the spot.
There wasn't much around apart from potato fields (they ate little else), and the four friends joked about embarking on a new life as spud farmers. They decided not to drink – it wasn't the best idea for Holm, they thought – and with little else to occupy them in the evenings, started messing around with instruments.
A couple of months in, songs were starting to take shape. By the time they'd been in the countryside for six months, they had 20. Together, the four band members whittled them down to a tight 11 for the album that would become I Guess Nothing Will Be The Same.
"I think we were less concerned about how people would receive the music," says Strange of their time in isolation. ​"I think it gave us some kind of calmness, and maybe more boldness."
That felt especially true of Holm, the group say.
"He had a lot of energy finishing the recordings," remembers Strange of the period, in autumn 2021, the band spent working on music in the farmhouse. ​"He was really driving the train. He had all these great thoughts. I remember when we were recording the vocals, he would be like: ​'Oh, let's do it one more time.'
"Then he would sit at home listening to it after the session, and come back the next day saying, ​'I want to do this edit', or, ​'I've written this new part.' It was amazing to watch."
"I think that's an important reason why we are releasing this record," Tyrrestrup continues. ​"A lot of the work was actually done by him. He was really passionate about it so we know that he would have wanted this record to come out."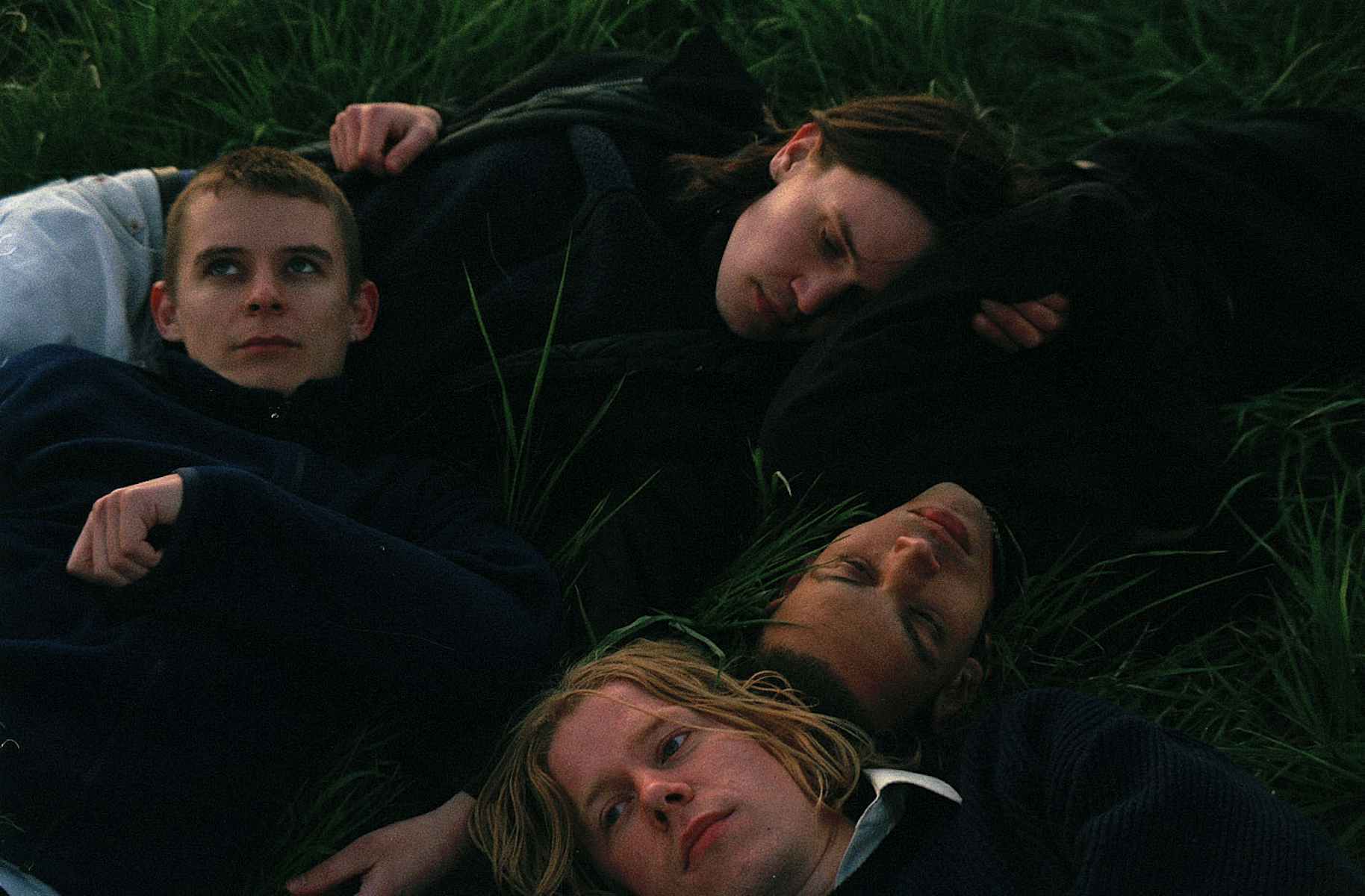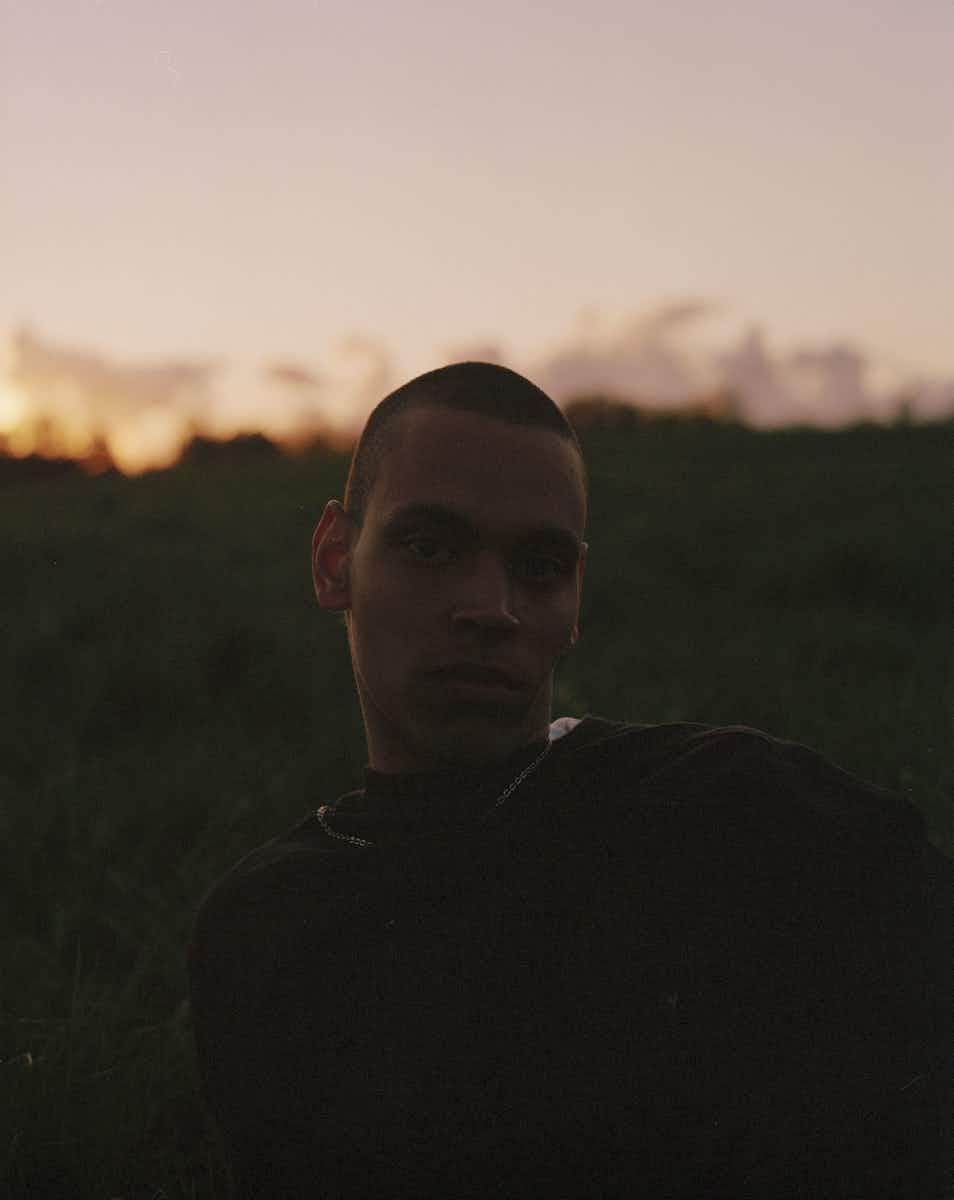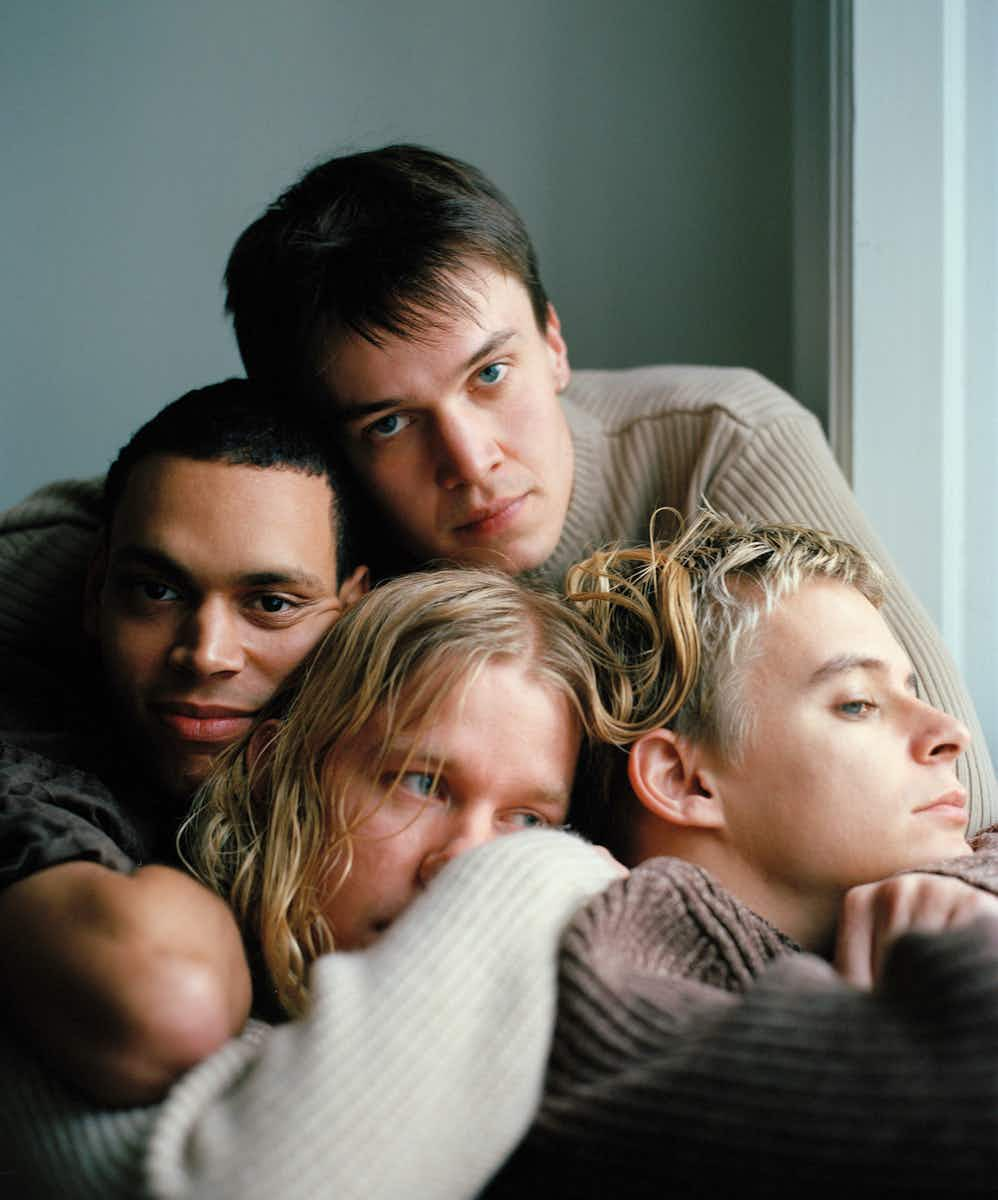 One of the most bittersweet accomplishments of I Guess This Will Never Be The Same is Søren's increasingly refined melodies, as well as lyrics that evoke a stop-you-in-your-tracks line of poetry. ​"I'm fluid in silence," he sings on Boys With Movies, a grunge-pop gem featuring London artist Nilüfer Yanya.
"That's kind of like, spot on, how he was," says Vilhelm of the line, adding that Holm had personally got in touch with Yanya. ​"He was always really good at telling people how great they were. I think he really liked Nilüfer's music. So he was like: ​'I'm going to reach out to Nilüfer and ask if she wants to sing on this.'"
The sunny, trance-inspired record closer Text Me Back is one of the most poignant new songs, as Holm repeats the album title like a mantra among synths that pulse and soar. It's hard to listen to the song without thinking of Holm's recent death. But there's a magic to his delivery that makes it glow with something close to possibility, and even hope.
"It's just a lot to process," Tyrrestrup says of his late friend's lyrics overall. ​"He sings: ​'I guess nothing will be the same…' And nothing will be the same. We are in this fucked up situation…" He trails off, and Strange finishes the thought.
"It's like he's singing it to you now in a way."
"Exactly."
Liss finished recording their album in late 2020. As a four-piece, they'd chosen the title, and a tender portrait of the band for the cover art. As best as they could tell, Holm was in a good place, and pleased that they'd finally recorded their debut album.
On 25th May 2021, Holm lost his life to suicide. He was 25. The band and his family did not share further details and, in a statement at the time, the band wrote ​"we ask at this moment for peace and quiet to mourn".

For months afterwards, his bandmates were in limbo, personally grieving and also at a loss with what to do with what to do with the album they'd just completed. Eventually, earlier this year, as the anniversary of his passing approached, they decided they had to honour their friend, and his talents, and release the album. Their pain and loss were great, as was his absence. But to not release the last set of songs they'd recorded together felt like they'd be deepening that void.
"The feelings when you lose someone to suicide are so complex," says Strange. ​"Of course you're really sad. But at the same time, you're also very angry at Søren for doing such a thing. You're like: how can you just leave us here without letting us know? It was really hard to listen to his voice in the beginning. I thought I would never be able to listen to this music. But then the time goes, and suddenly it's very nice to listen to his voice because you feel like he's still there in a way."
As I know from experience, the loss of someone close from suicide never wholly leaves you; it's like a scar on your body that still occasionally smarts. The feeling morphs and changes, from emptiness to anger, from frustration to sorrow to love. ​"I think we're still really deep down in that process," says Tyrrestrup. ​"I've never experienced something that tragic before. It's a totally different feeling because it feels so meaningless."
"But I think you start to see the positive," adds Tyrrestrup. ​"When I look back, there's a lot of good memories and a lot of funny memories."
He tells of one prank where Holm, who was no Nigella, implausibly claimed to have cooked a Babette's Feast-level banquet of a whole cod, potatoes, salad and a wealth of trimmings. ​"It was such a mystery!" says Tyrrestrup, laughing. ​"He was a pretty terrible cook and he would never cook. Then years later we suddenly found out that it was just one big joke."
The band are slowly starting to think about what comes next. Strange has enrolled in a course on modern composition at The Royal Danish Academy of Music. Tyrrestrup has been working with local bands, and earlier this month played at Copenhagen's Heartland festival with local singer-songwriter Barbro. There is also ​"so much" music in their Dropbox completed with Holm, whose family are next-level supportive.
"They even suggested we should continue with a new singer," says Tyrrestrup. ​"They are amazing."
They aren't quite ready to think about that, but the three friends are intent on continuing to work together.
"I think we would go under a different name," Tyrrestrup concludes. ​"We haven't really figured out how it's going to be, or what it's going to be. But I think we all know that we still have a future together."
As best they can tell, Søren Holm wouldn't have wanted Liss to give up on what they had, together, as a band of friends and musicians, worked so hard to create.
I Guess Nothing Will Be The Same is released on 10th June via Escho/​In Real Life. Pre-order it digitally HERE + on vinyl HERE
If you have suicidal thoughts, tell someone. If you think that someone you know has suicidal thoughts, ask them about it. Suicide prevention lifelines: UK 116123 /​/​DK 70201201 /​/​US 1 – 800-273‑8255


More like this