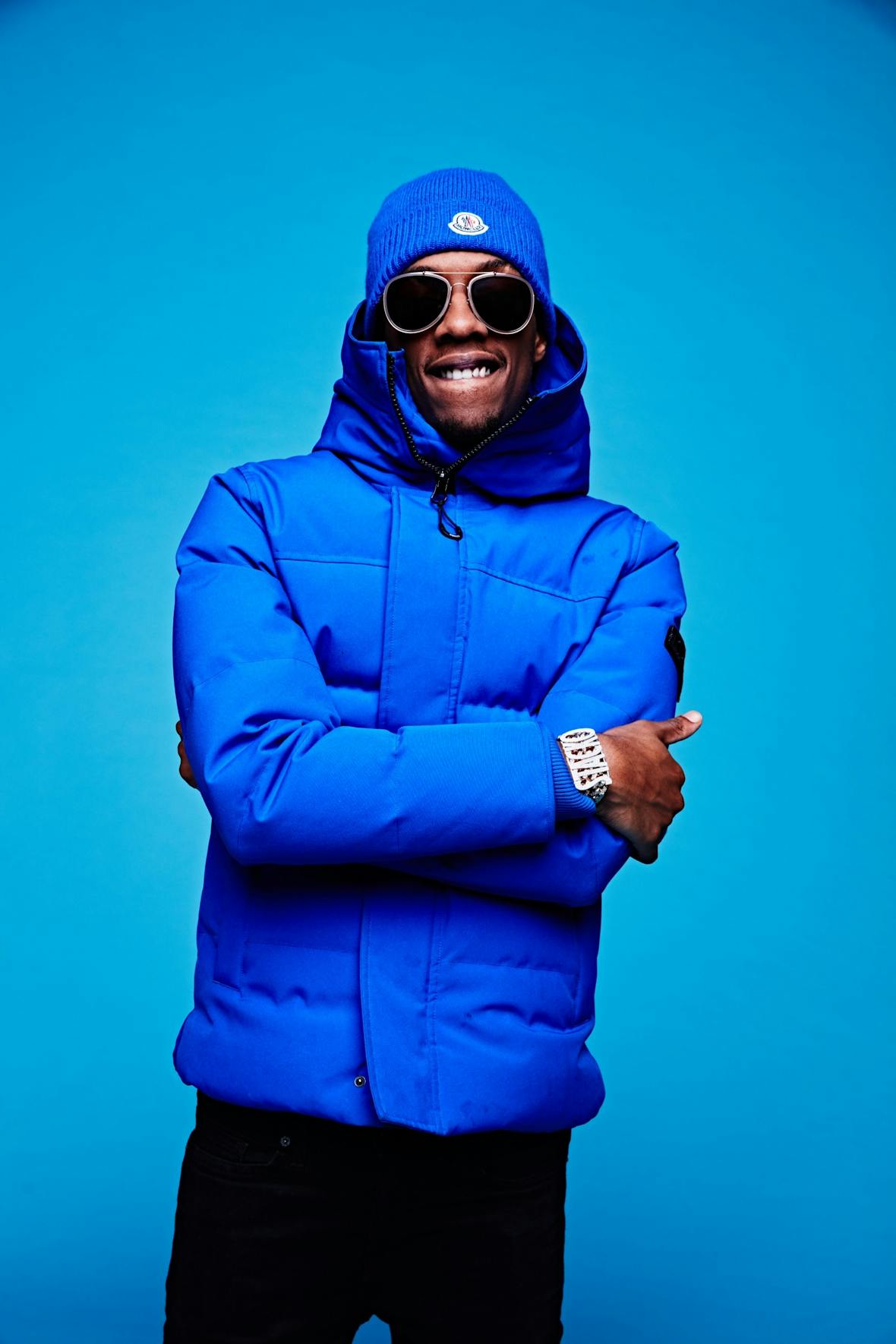 MoStack's Stacko

LP

sticks to the script
RAT­ING: 3⁄5

Since the release of his 2017 mix­tape High Street Kid, the style of UK rap that 24-year-old artist MoStack occu­pies – along with peers like J Hus, Lot­to Boyzz and Not3s – has become more tight­ly defined. Referred to most com­mon­ly as afroswing, the sound is a radio and dance­floor-friend­ly blend of dance­hall, afrobeats, and rap. Tunes are typ­i­fied by boun­cy kicks, thick basslines and sum­mer-friend­ly melodies, whilst lyrics focused pri­mar­i­ly on flirt­ing and flexing.
J Hus' The 15th Day mix­tape, released in 2015, proved a water­shed moment for what would even­tu­al­ly become known as afroswing. It was fol­lowed by a flur­ry of cre­ative activ­i­ty from the artists lead­ing this excit­ing new scene; and MoStack was one of its play­ful pio­neers. Each new sin­gle pushed at the edges of the sound, teas­ing its bounds in an unfet­tered pur­suit of the new. The afore­men­tioned High Street Kid remains a high point from this fer­tile peri­od, stand­ing along­side both The 15th Day and Hus' more pol­ished debut album Com­mon Sense as a defin­ing record of the scene.
But as the genre began to gain an audi­ence out­side of the hand­ful of Lon­don post­codes it first rumi­nat­ed in, a huge wave of new artists con­formed to a slick ver­sion of the sound. Afrowswing's core tenets of xylo­phon­ic riffs and seduc­tive cho­rus­es are now an inescapable norm on UK radio and at fes­ti­vals. It's with­in this nar­rowed vision that Stacko, MoStack's high­ly-antic­i­pat­ed debut album, lies.
Tak­en on their indi­vid­ual mer­its, there are plen­ty of decent tracks here. Shan­non, com­plete with a close-out gui­tar solo, is a sweet boy tune for the sum­mer; Yes Yes shows MoStack at his angsty best; Wild is Cam'Ron's Hey Ma in a new suit. The A-list col­lab­o­ra­tions with Dave, J Hus, Stor­mzy and Fre­do all shine as expect­ed, but simul­ta­ne­ous­ly beg the ques­tion of why they need to be housed in an album when today's playlist-first lis­ten­ers would set­tle for them as stand­alone singles.
There are signs that the ideas pool is run­ning dry too. The sim­i­lar­i­ty between the gui­tar lead for Respect & Love and the vocal hook for MoStack's 2018's sin­gle What I Wan­na is obvi­ous to the point that it must be delib­er­ate (both tracks are pro­duced by iLL BLU) but the rea­son­ing behind this is unclear. Take Em Down seems designed for the live set­ting – instruct­ing mosh pits, like Mist's 2018 track Mosh Pit, which MoStack fea­tured on – but the beat doesn't pack enough punch. And I Want You is the kind of throw­away attempt at secur­ing a beach club hit that gets cooked up in major label meet­ing rooms on a dai­ly basis – a shame too, giv­en MoStack's effort­less flow in the verses.
Com­pared with the fresh, audi­ble ener­gy and expan­sive approach of High Street Kid – nom­i­nal­ly a mix­tape as opposed to an album, though the dif­fer­ence between the two for­mats is increas­ing­ly hard to delin­eate – Stacko feels like a step back, or at least a step side­ways. It's a col­lec­tion of tracks which blurs togeth­er due to its lack of vari­a­tion in sound and sub­ject mat­ter. The UK has had afroswing as its pre­ferred sum­mer sound­track for four years now. While the indus­try is still reward­ing artists com­mer­cial­ly for stick­ing to the script, it would be wel­come if MoStack – or any oth­er acts in the scene – went back to break­ing the rules for their next move.
---