Nia Archives smashed it at Glastonbury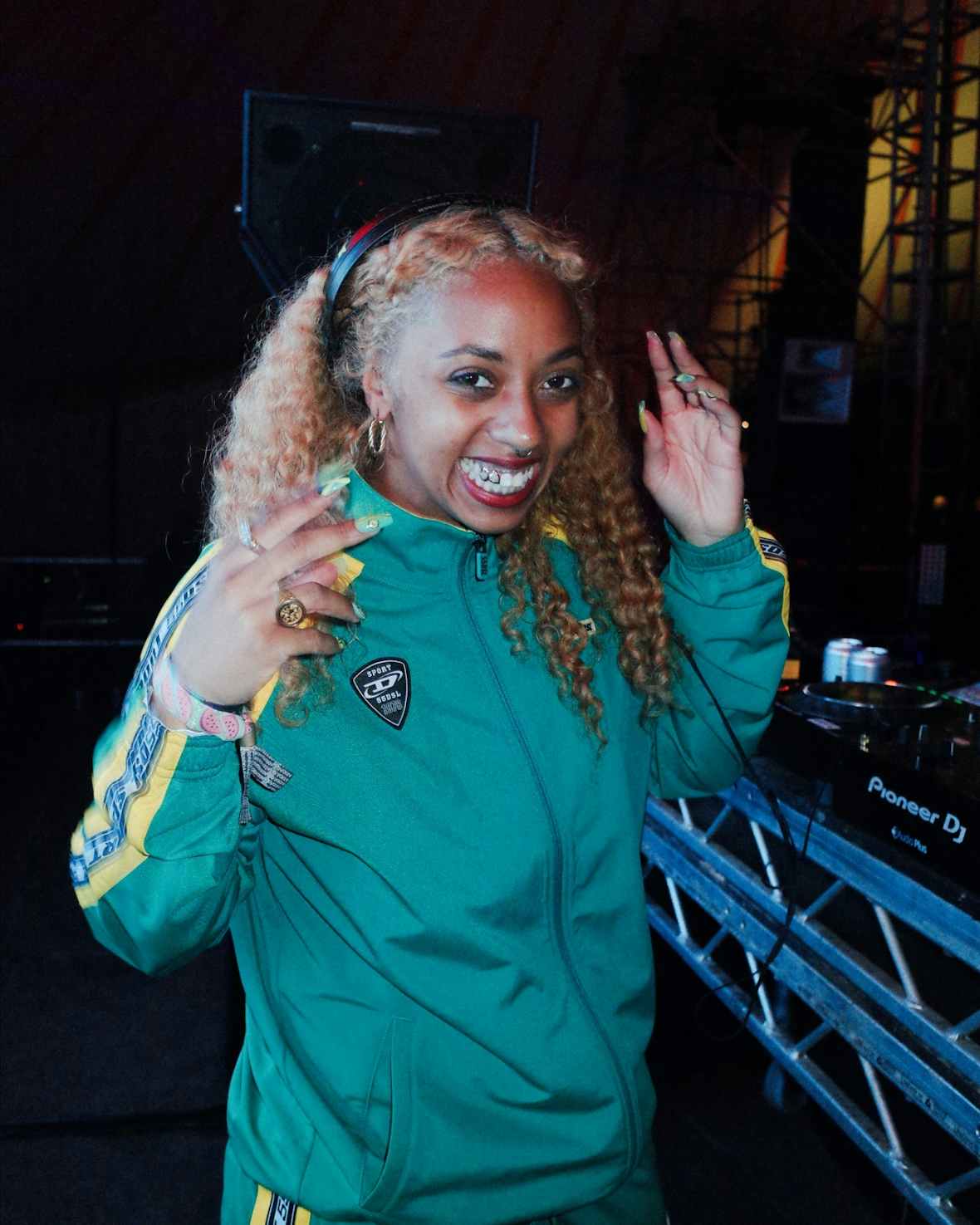 The jungle revivalist played three sets at the festival. Not bad for her first-ever Glasto!


"I've been saying this all summer – I feel like this is the summer of jungle, there's a proper revival," Nia Archives tells THE FACE backstage at Glastonbury, before her first set of the weekend. ​"I think jungle's always been here and there's always been a community, but there's definitely been a focus on it this summer, and I'm happy to be a part of that."

Since dropping her debut EP as Nia Archives, the London-via-Leeds artist has been killing it. The 22-year-old writes great songs which blend heartwarming neo-soul, catchy hooks and poignant lyrics with hard-hitting jungle and drum'n'bass. She's making jungle anthems that are accessible to a new generation of curious ravers, encouraging them to dig deeper into the genre's history, and she's sharpening her craft as a dextrous DJ too.

Nia hasn't been to many festivals yet, and this is her first-ever Glastonbury. Testament to the buzz around her, she's playing three times. The first is a b2b with her close friend Izco (who co-wrote and co-produced Passion by PinkPantheress) on the Lonely Hearts Club stage on Thursday, which draws a massive crowd. For the second, she climbs inside Arcadia's giant, flame-throwing robotic spider on Saturday night and finally, she warms up ravers on the chilly Sunday night in the psychedelic woodland surroundings of the Glade stage.

Photographer Cosmo Webber was there to shoot Nia's weekend for THE FACE. Check out the pics below.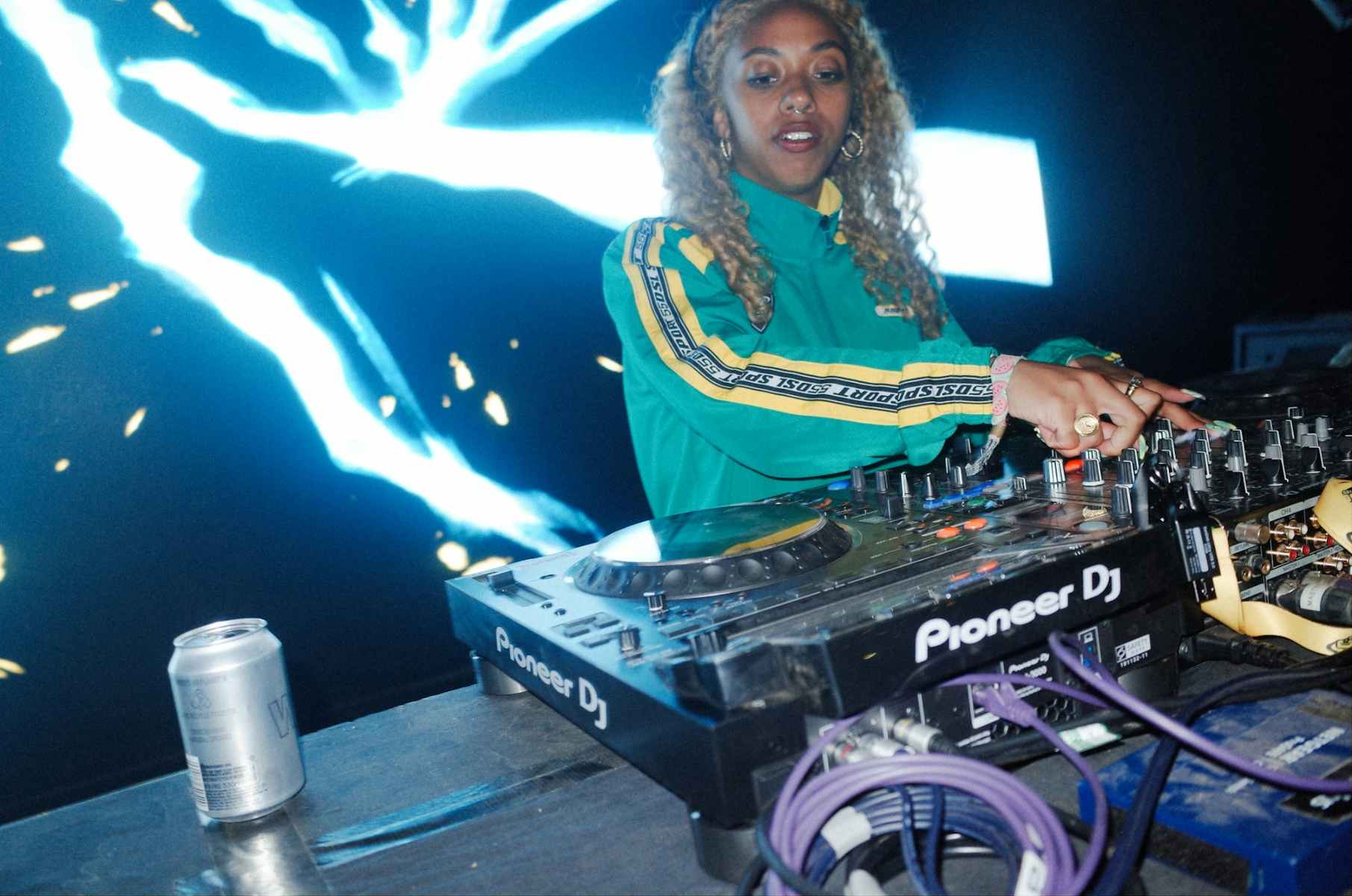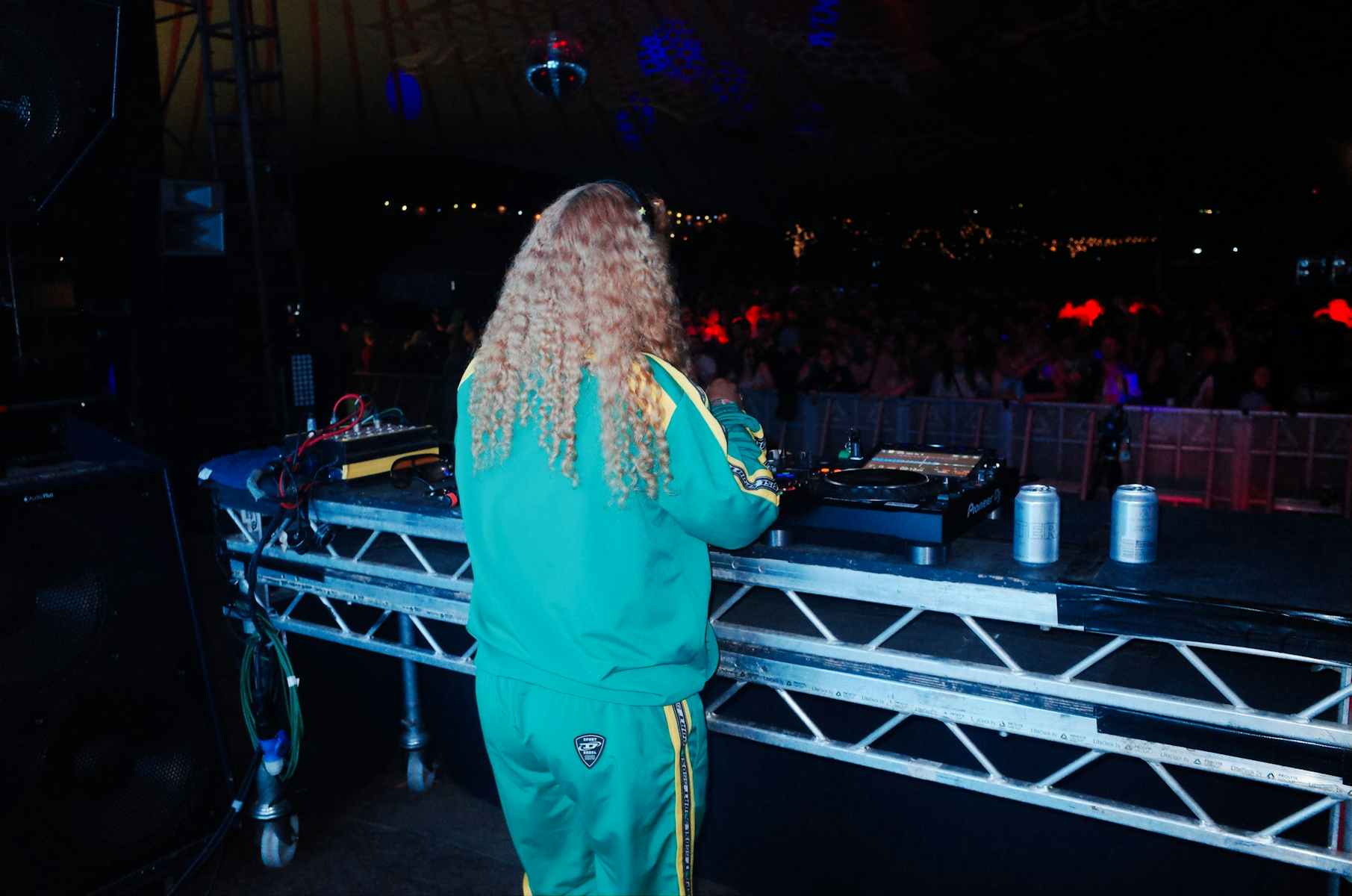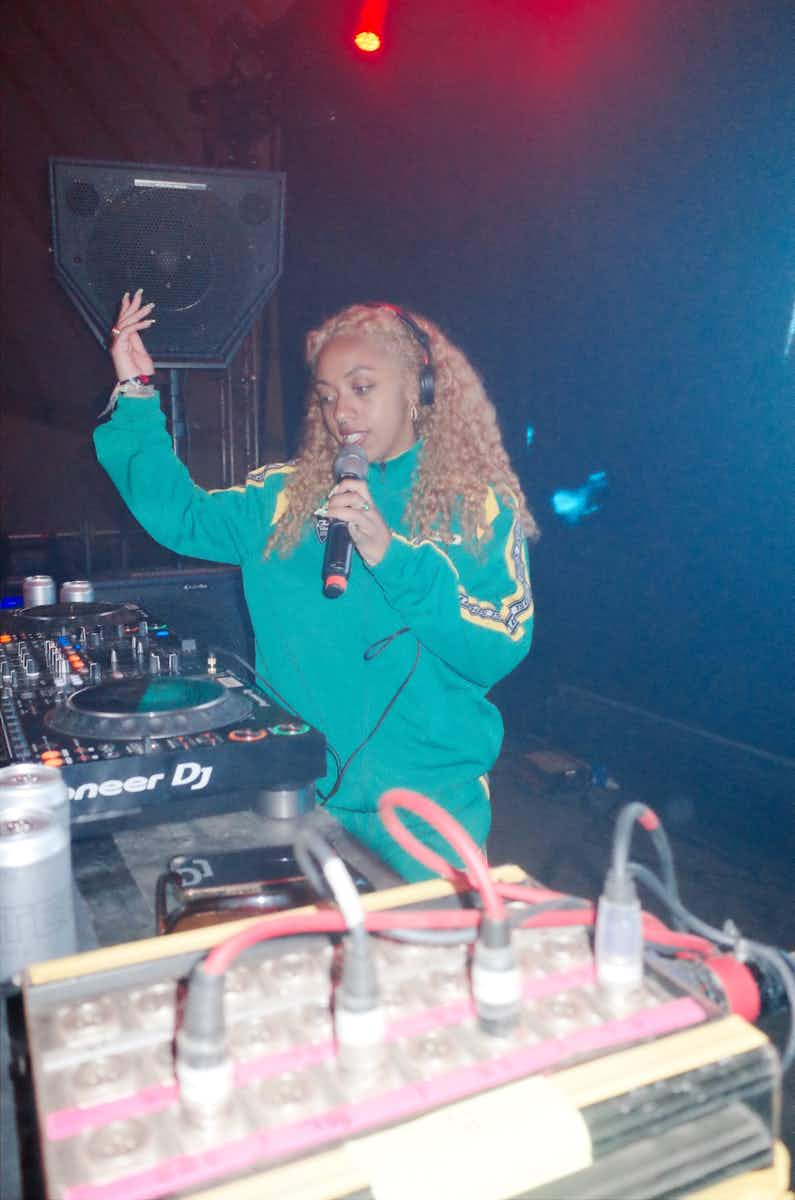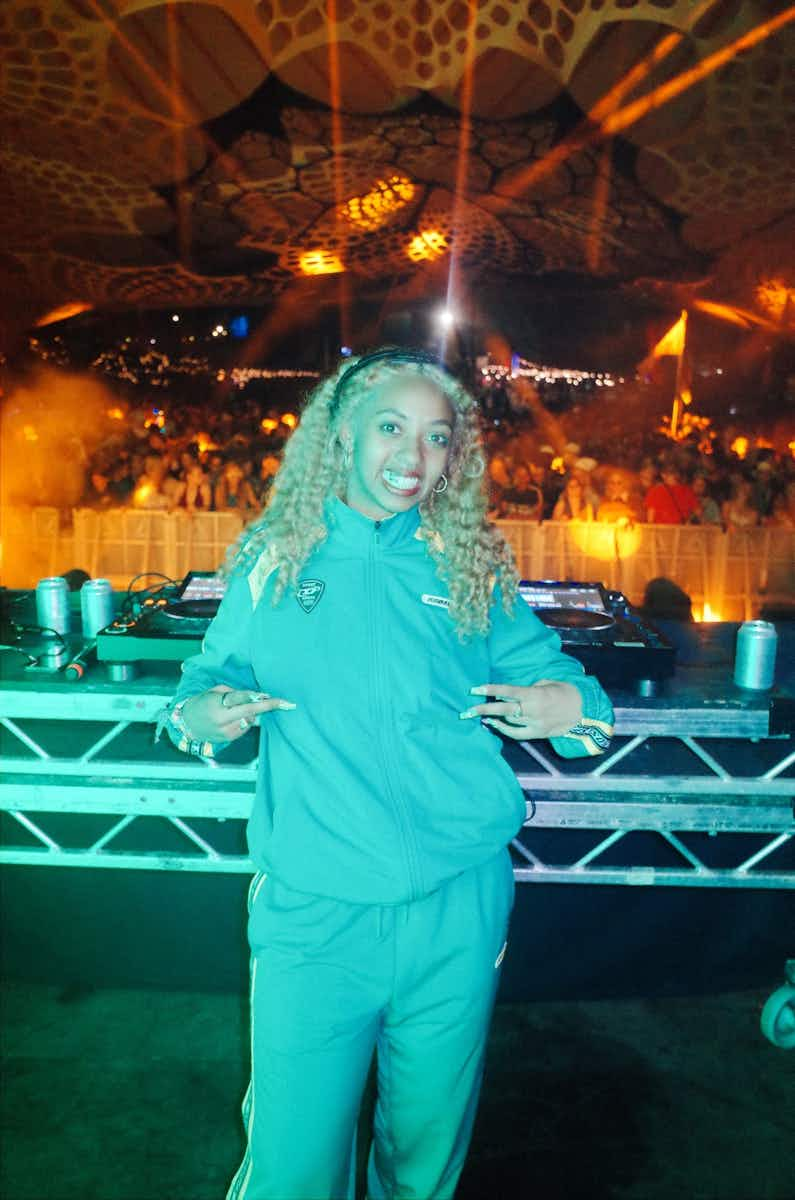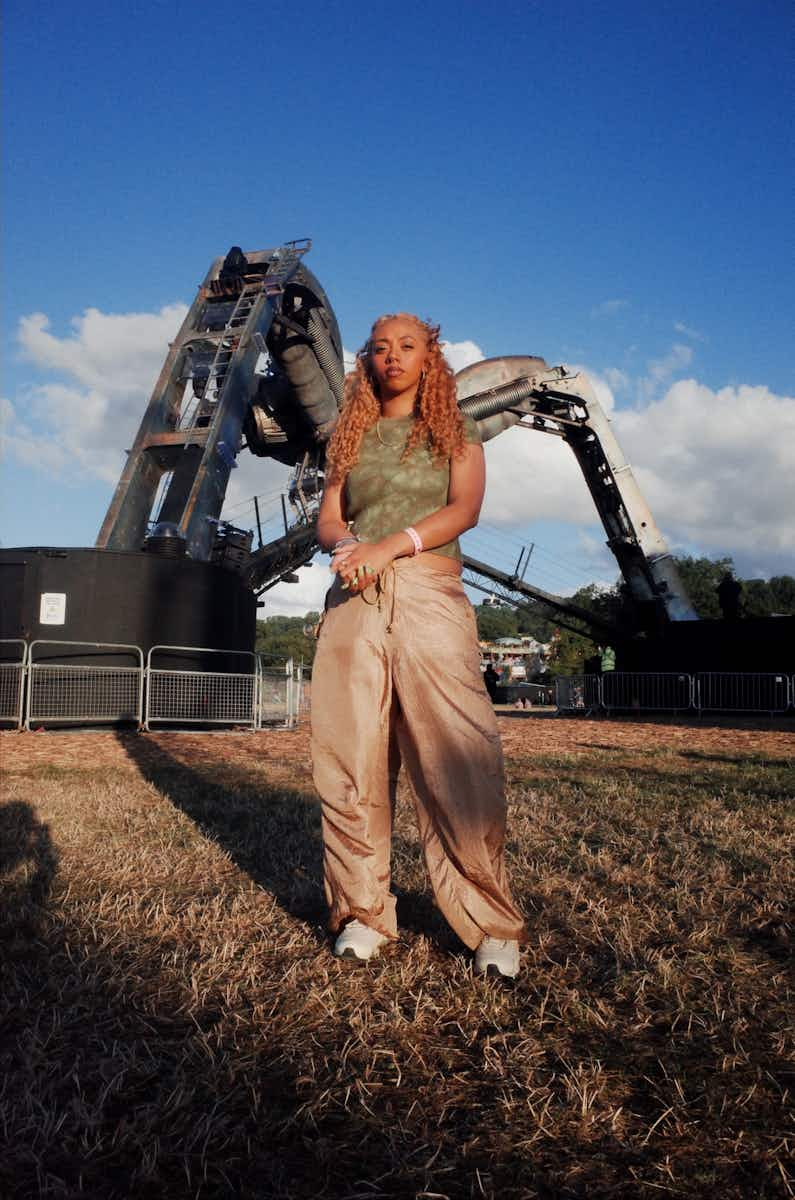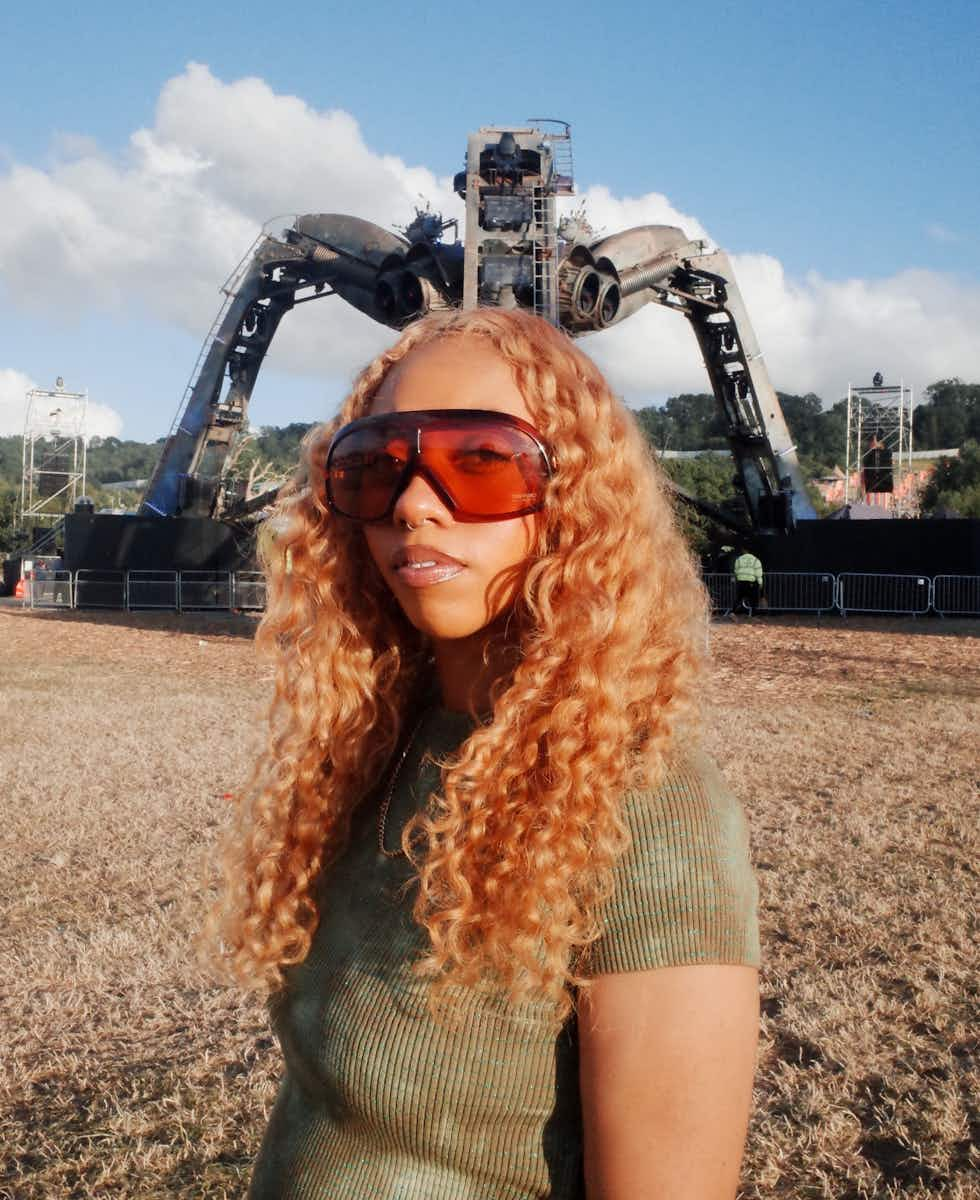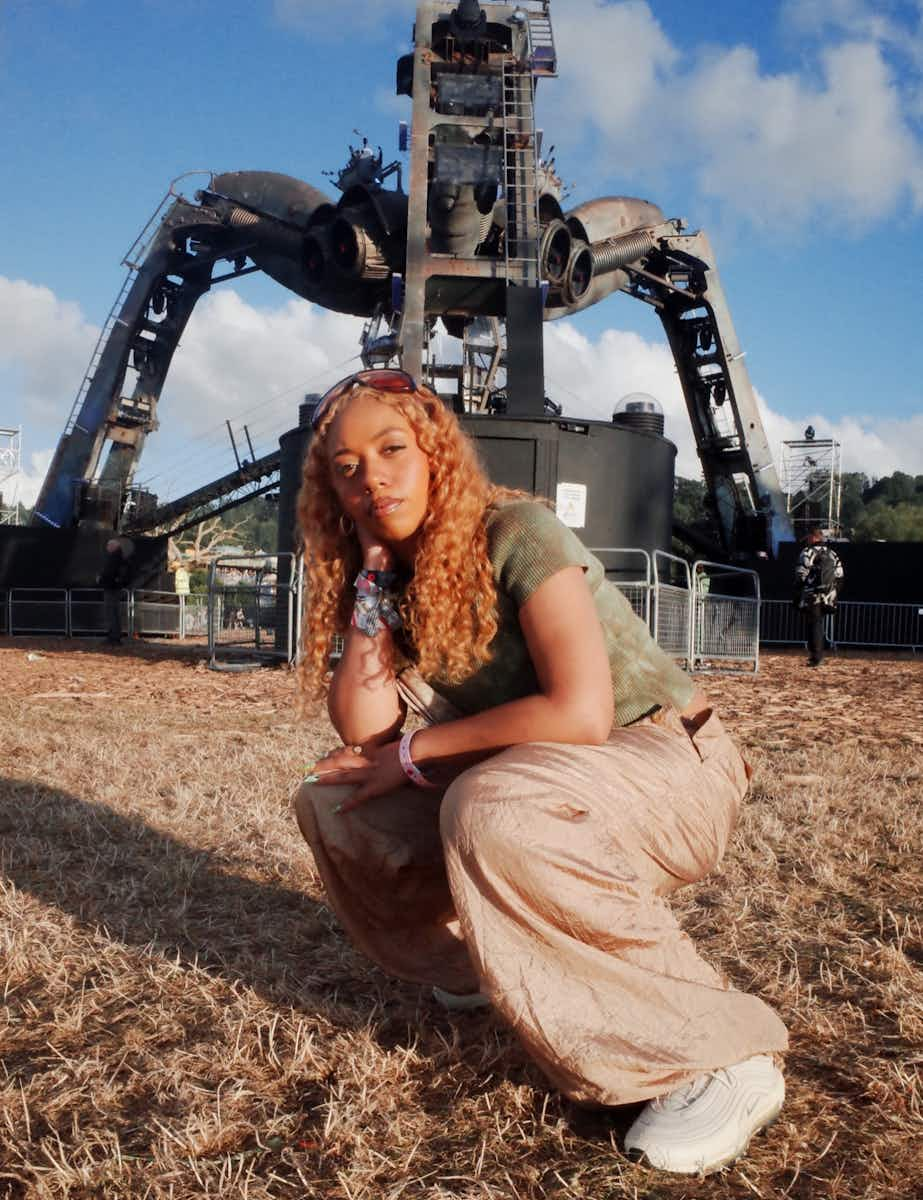 More like this