'

Norman Fucking Rockwell!' feels like paradise before the apocalypse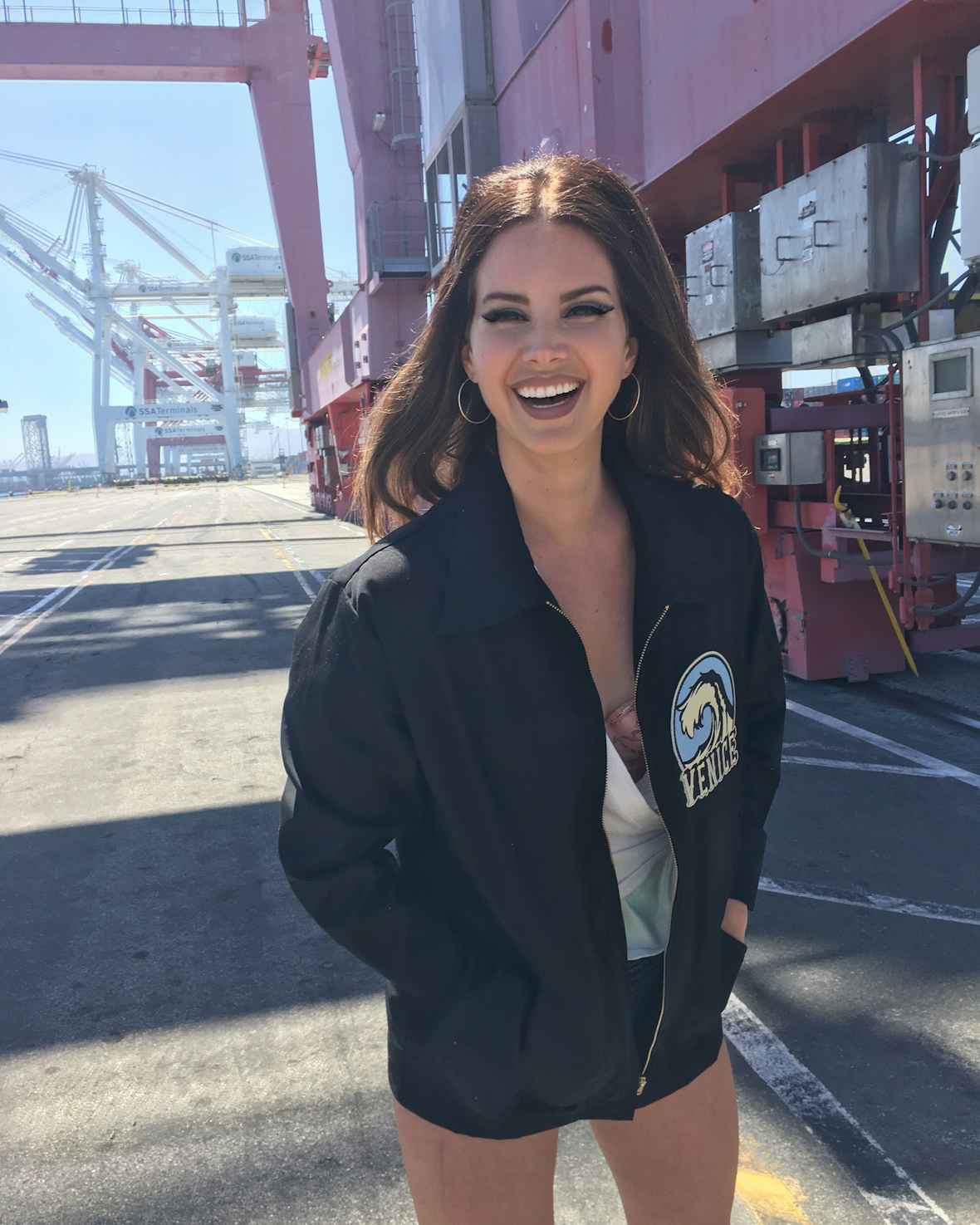 Review: Lana Del Rey's most stripped-back album is a seductive but foreboding end-of-summer soundtrack.
Rat­ing: 4.5⁄5
Lana Del Rey makes pop songs like museum artefacts. They're her own distinct form of Americana – part of an aesthetic universe in which Chan Marshall is the biggest songwriter on the planet, Los Angeles is an eternal surly utopia and the livin' is easy.
Norman Fucking Rockwell! offers the clearest iteration of Del Rey's instinct for myth-making. She's still enthralled by classic iconography – like Bruce Springsteen and The Beach Boys, Del Rey will always see cars and beaches as the backdrops to where life happens. But beneath the bliss of her luxurious sound, the star can feel something sinister. ​"If you hold me without hurting me," she sings on Cinnamon Girl, ​"you'll be the first who ever did". Norman Fucking Rockwell! has an end-of-summer atmosphere that feels like paradise before the apocalypse.
Following the fuller instrumentation and zeitgeist sounds of Del Rey's 2017 album Lust For Life, this latest set goes for a more stripped-down, ornate methodology. There's no room for ASAP Rocky this time – Del Rey instead cuts an isolated figure. Norman Fucking Rockwell! is bookended by two piano ballads: the title track struts into Fiona Apple territory as Del Rey probes the sorry condition that is manhood by scrutinising her relationship with a dull, immature ​"self-loathing poet". And on Hope Is a Dangerous Thing for a Woman Like Me to Have – but I Have It, by juxtaposing classic American imagery – Christian churches, wholesome dances, the work of photographer Slim Aarons – against the brutal forces in her life, she finds the perfect viewing point to see the myth of American virtue. Hope is dead, why lie about it?
Not every track sounds as crestfallen. Take Love Song: with a simple title, it both celebrates and contorts the oldest theme imaginable. Portraying the backseat of her beau's car as a place of warmth and attachment, Del Rey's quiet performance really puts the roof on this convertible, locking you into the intimate scene.
67 minutes of material that's primarily piano ballads might test the patience of some listeners, but there are other sounds to keep things moving. The album dabbles in AM radio rock ("Me and my friends miss rock'n'roll," she sings over the nostalgic guitar lines of The Greatest) and still manages to sound glamorous. Venice Bitch is a free-spirited, psychedelic folk jam and Del Rey's unlikely cover of Sublime's Doin' Time preserves its original trip-hop groove.
Accompanying his work on Taylor Swift's recently-released album Lover, Jack Antonoff co-wrote and produced most of Norman Fucking Rockwell!, but you'd have to work very hard to connect both records. And though Norman Rockwell – himself a hawker of the deepest American lore – might have been in her thoughts, this album is about one person. That person is Lana Fucking Del Rey. Testing the far reaches of her own mythos, she has given us a gripping self-portrait that simultaneously snaps a country into focus.

More like this