Exclu­sive: on tour with Robyn
"I'm a lit­tle bit, you know, erm, tired," Robyn croaks down the line from Paris where she's mid­way through the Euro­pean leg of a world tour in sup­port of last year's Hon­ey album. ​"I'm not 25 any­more." Despite how she might be feel­ing, age, like career rules in gen­er­al, feel like an irrel­e­vance when it comes to Robyn.
In an indus­try that fetishis­es youth, espe­cial­ly if you're a woman, the 39-year-old snuck onto the Radio 1 playlist with Honey's lead sin­gle, the heart-shat­ter­ing Miss­ing U. In an indus­try that rel­ish­es con­stant con­tent, she took an eight year gap between the com­ple­tion of her agen­da-set­ting Body Talk series – a three-EP col­lec­tion of propul­sive sad-bangers that influ­enced every­one from Katy Per­ry to Car­ly Rae Jepsen – and Hon­ey, return­ing to the sort of fer­vent fan­fare usu­al­ly reserved for mul­ti-mil­lion sell­ing indus­try jug­ger­nauts like Adele (also a fan). But how, when tastes change in the time it takes an Insta­gram sto­ry to play out, has the Stock­holm-born Robin Miri­am Carls­son con­tin­u­al­ly bent an entire pop indus­try to her will?

From the very start there was some­thing pro­gres­sive about Robyn's atti­tude to her career. With two US top ten hits under her belt by the age of 18 – 1997's R&B-lite bangers Do You Know (What It Takes) and Show Me Love – she essen­tial­ly quit the rat race when it was clear men in suits were try­ing to manip­u­late her. ​"I felt like a lot of the things that were going on in the music indus­try at that time were quite stu­pid," she says plain­ly. ​"I think I had quite a lot of expe­ri­ence that they didn't know how to use." It wasn't until 2005, and the release of the Robyn album via her own label, Konichi­wa Records, that she felt ful­ly in con­trol. ​"From then on it's still been a tra­jec­to­ry of try­ing to fig­ure out how to do what I real­ly want to do," she says. ​"It's the hard­est thing in the world."

Five years lat­er the Body Talk series – fea­tur­ing mod­ern clas­sic Danc­ing On My Own – con­firmed Robyn's trade­mark sound; crys­talline bangers that hit the heart like a sledge­ham­mer. Its influ­ence spread out through the pop fra­ter­ni­ty like a teardrop on water, and sud­den­ly most new female pop stars were being billed as ​'the new Robyn', while exist­ing super­stars were ask­ing to work with her col­lab­o­ra­tors. The for­mer­ly indie-lean­ing Pitch­fork web­site also fell under her spell, kick-start­ing a wave of pop­ti­mism. She's flat­tered by the atten­tion ("I feel very lucky," she demures) but can only describe her own pop alche­my of crys­tallis­ing vast human emo­tion via the prism of her idols, peo­ple like Prince and Kate Bush. ​"All these artists that I have lis­tened to did that thing of putting their fin­ger on some­thing I have felt, and describ­ing it for me so I under­stood it bet­ter. Isn't it about tak­ing the small­est things and the biggest things and mash­ing them into one?" she asks. ​"It's about the lit­tle details; about how you hear the music when you're sad, or how you con­nect it to an expe­ri­ence you had as a lit­tle kid."
It would have been easy for Robyn to have sim­ply returned with a new chap­ter to the Body Talk tril­o­gy and slot­ted back into the tail end of a pop move­ment she cre­at­ed. But Hon­ey isn't that album; it's soft­er, more frag­ile, more pre­cise (it was influ­enced by the death of her close friend, pro­duc­er and DJ Chris­t­ian Falk, and the dis­so­lu­tion of a long-term rela­tion­ship). ​"Maybe things become more pix­i­lat­ed as you get old­er, you get into the details more and they become more impor­tant," she explains. ​"It was real­ly impor­tant for me to coun­ter­act this hard­er ener­gy that I had worked with before on the Body Talk album. I knew that I want­ed to do some­thing with my music that I didn't know how to do. I didn't know how to be soft. I had to take care of myself and how I was feel­ing and the music was just an expres­sion of that." She also sees this shift into a more reflec­tive sound – at a time when self-care is a must – as a state­ment of our times. ​"I think it's impor­tant at the moment to not have to sim­pli­fy things just because the world is mov­ing quick­er or because there's fake news."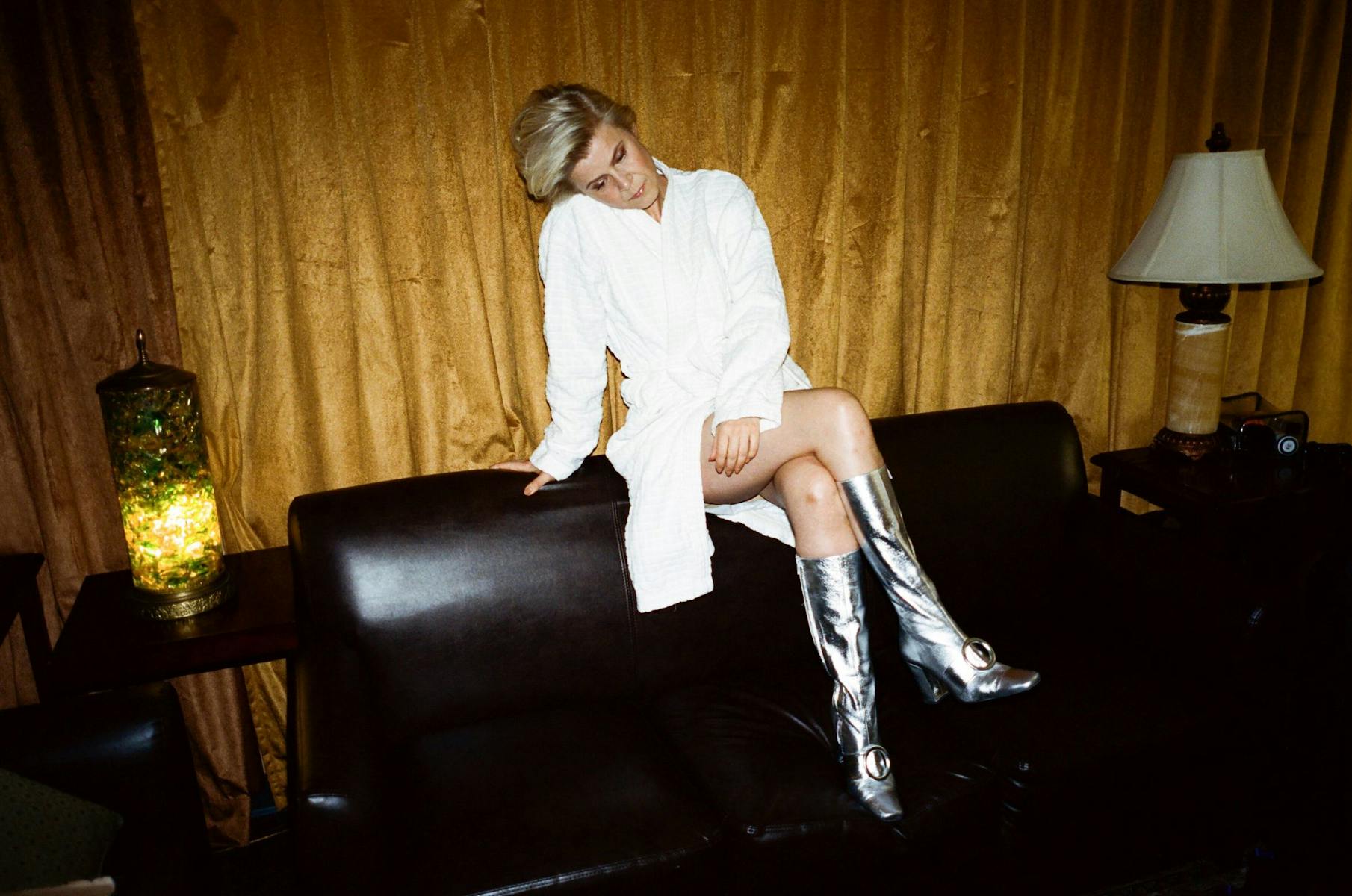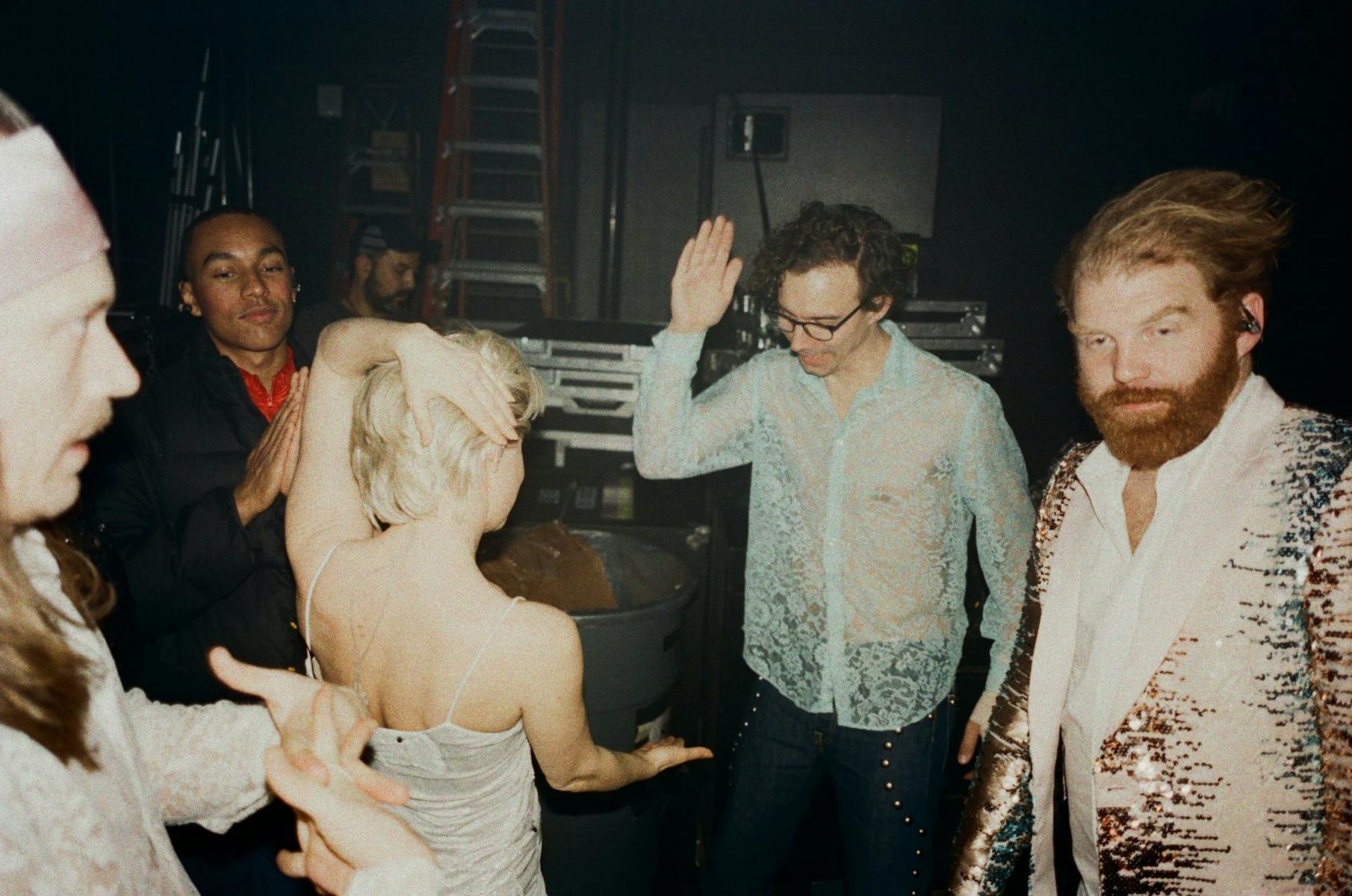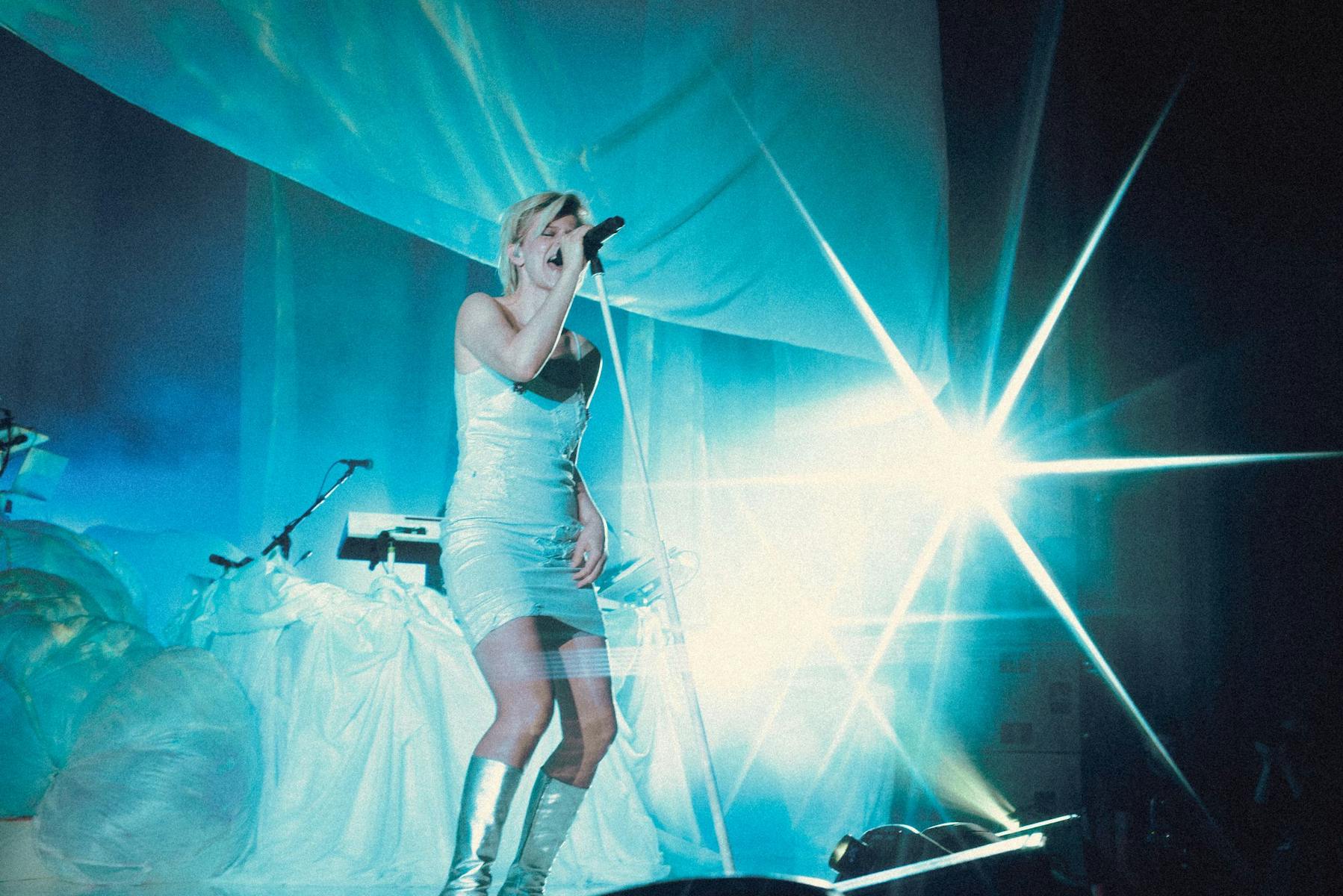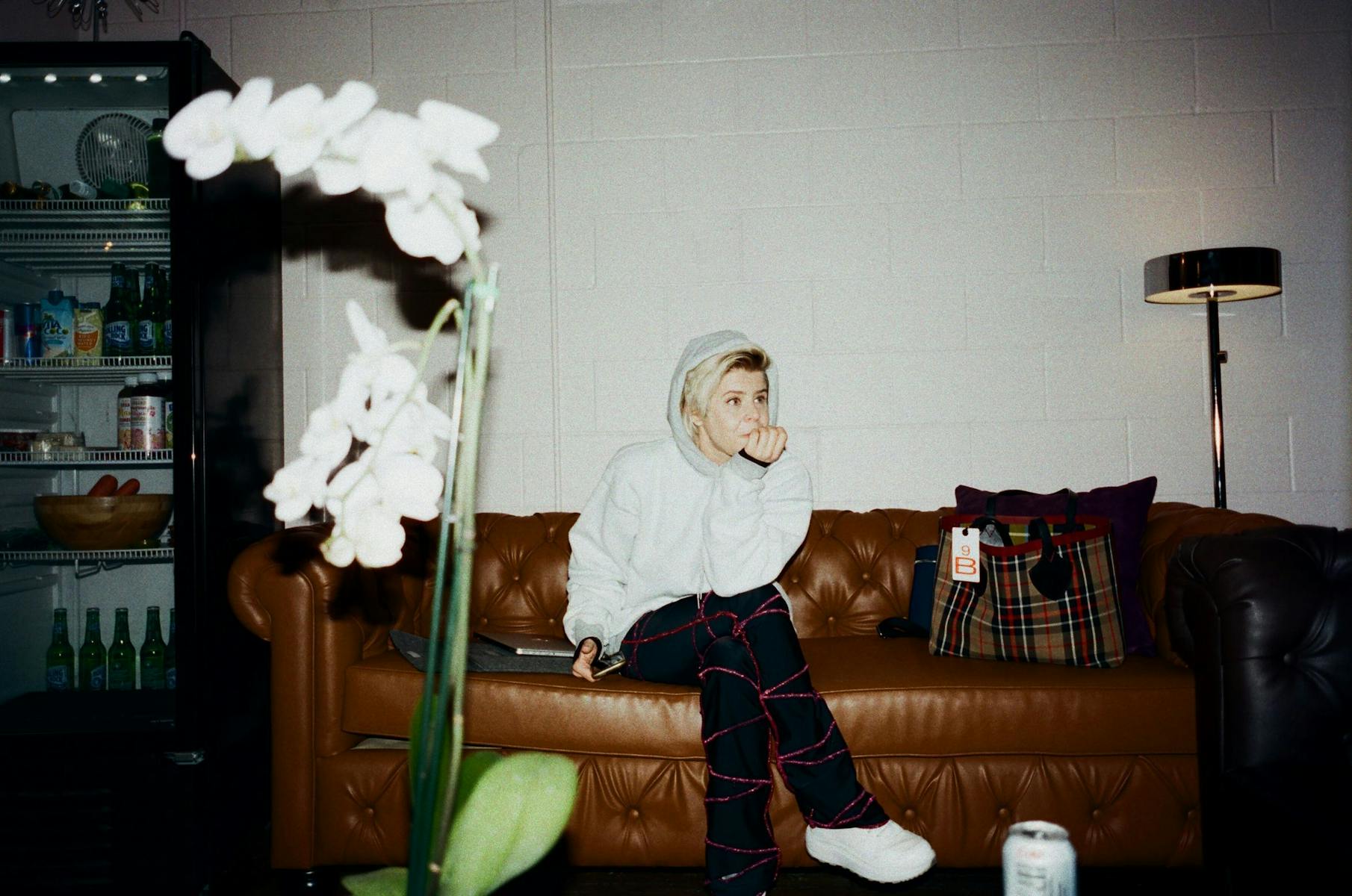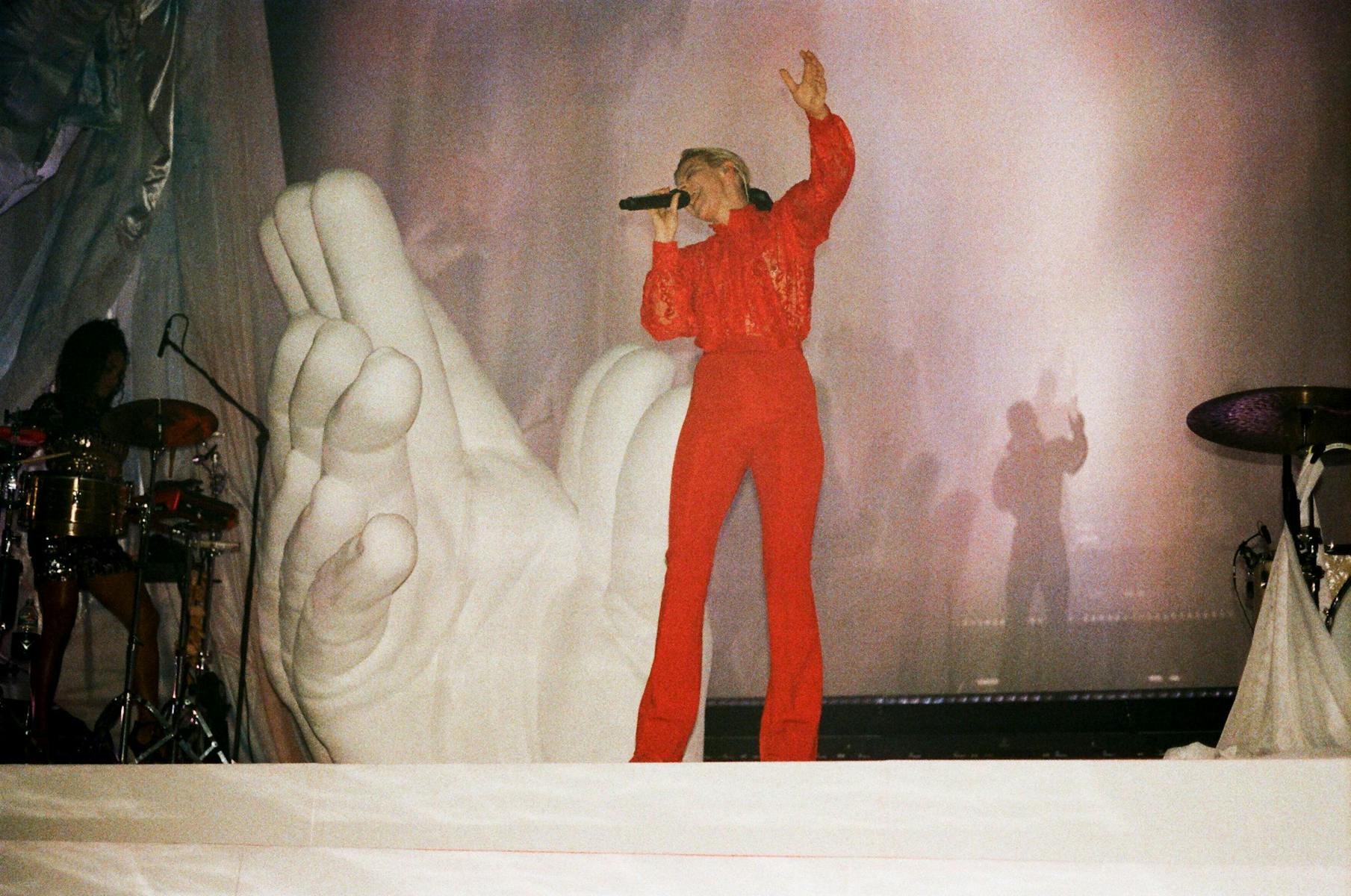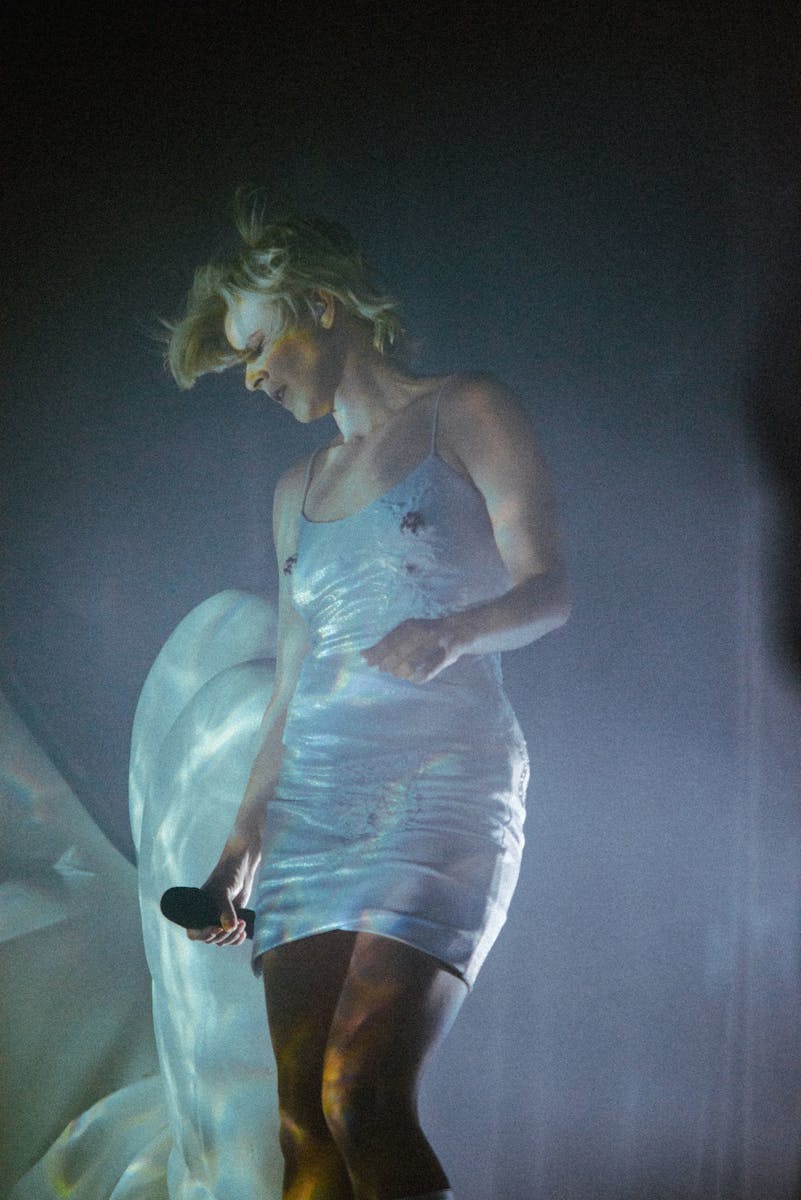 For­ward motion is also impor­tant. She says she loves pay­ing atten­tion to what oth­er peo­ple are doing and ​"under­stand­ing what peo­ple do hear and what they don't hear. What mat­ters in what hap­pened before, and what doesn't. And why." Per­haps a key ele­ment to her con­tin­ued rel­e­vance is that she is not inter­est­ed in nos­tal­gia. ​"The idea of being too obsessed with some­thing that's already hap­pened is real­ly depress­ing," she sighs. ​"Try­ing to re-cap­ture some­thing is not real­is­tic and that makes me impa­tient, like I don't want to waste time on that."
If she could sum up why she thinks she's had such a long and influ­en­tial career, what would be the main rea­son? ​"I hope it's my music, I real­ly do," she says, before get­ting dis­tract­ed. ​"Sor­ry I'm try­ing to make a cof­fee, but the hotel didn't give me any cups, that sucks." She opts for a nor­mal glass, i.e. not one of those fan­cy thick­er ones that can with­stand the heat. It might shat­ter, I cry, fear­ing a can­celled tour. ​"Yeah, it might, let's give it a try," she says. That's it! That's how you've mor­phed from teen idol to inde­pen­dent label own­er to pop's most influ­en­tial expo­nent of the last two decades, I shout, you take risks! ​"Maybe you're right," she laughs.
---