Rat Party is Leeds' gloriously queer clubnight
Rave Report: These community-building parties celebrate the city's "ugliness, beauty and rawness."

On the first evening of April somewhere in Leeds, a large electric generator vibrates with a soft purr. Its power leads to fairy lights, neon signs and gargantuan speakers woven in and out of the shadows of concrete pillars. This is Rat Party's night at Elger Studios, where queer debauchery, flamboyance and clownery comes out in spades.

At the helm of Rat Party is a captivating trio: Roxanne, Iyesha and Nicholas (who DJs by the name NSFW), who take turns to swap in-and-out behind the decks, spending plenty of the time among the dancing crowd as the night marches on.
In 2020, as lockdowns and Covid restrictions created major obstacles for nightlife, Rat Party first took shape with socially-distanced raves. ​"Each of us having different tastes along the same line of influences in music created something really special, and something that the Leeds queer scene was lacking in terms of music at the time," Roxanne says. The music in question is mostly a blend of techno and trance (of both the psy and hard varieties) with plenty of energising pop bangers sprinkled in.


As individuals from marginalised groups, the Rat Party trio felt they weren't seeing themselves represented within Leeds nightlife when they started out. ​"There was nothing that stood for gender variant people, sex workers or queer people of colour," Roxanne explains.
One look around at Rat Party and you'll find a job well done: people of all gender expressions and different races dance in unbridled freedom, celebrating the right to party and, more importantly, as one tight-knit community. ​"You can peer up at the stage and watch in awe as go-go dancers and drag queens climb up to the rafters and onto speakers, sweat dripping down their bodies," says Iyesha.
"We want to encourage and nurture personal growth without blocking people in our community," Nicholas adds. ​"Too often we see queer parties owned by straight people [in Leeds], or queer parties ran by cisgender white men making no effort to seek accountability to trans and QTIPOC people." It's a tale as old as time, with infamous (and now shut down) London gay clubnight XXL running rampant discrimination at the door for those who weren't masculine, white and male.
For Nicholas, transparency is key to establishing trust and respect among Rat Party's community. ​"We understand that like everyone else we will make mistakes along the way," they say, ​"but the important thing is to listen and to understand and learn from your mistakes."

At Rat Party – which moves around venues and spaces in the Leeds area including, notably, an actual cave – you'll always see posters plastered around promoting their inclusive ethos. One key line reads: ​"together we can build a space that celebrates individuals, eradicates intolerance and creates a party that everyone feels comfortable attending."
"No space is 100% safe, but if everyone in the room agrees to have an open mind and an open heart, we can create a space that is as safe as possible, and it will be beautiful," Nicholas says.
It wasn't always like this for them, though. ​"When we first arrived in Leeds we were baby queers looking for a place to grow and spread our wings," Iyesha explains. The trio all met whilst studying in Leeds around four years ago, while hailing from different parts of the UK. Roxanne is from Worcestershire and Nicholas from Nottingham, while Iyesha is from London, and has witnessed firsthand the ongoing differences between the London and Leeds queer metropolis. ​"I personally don't see ourselves growing as much as we already have if we had started Rat Party in London," she says. ​"Rat Party is Leeds in all of its glory, ugliness, beauty and rawness."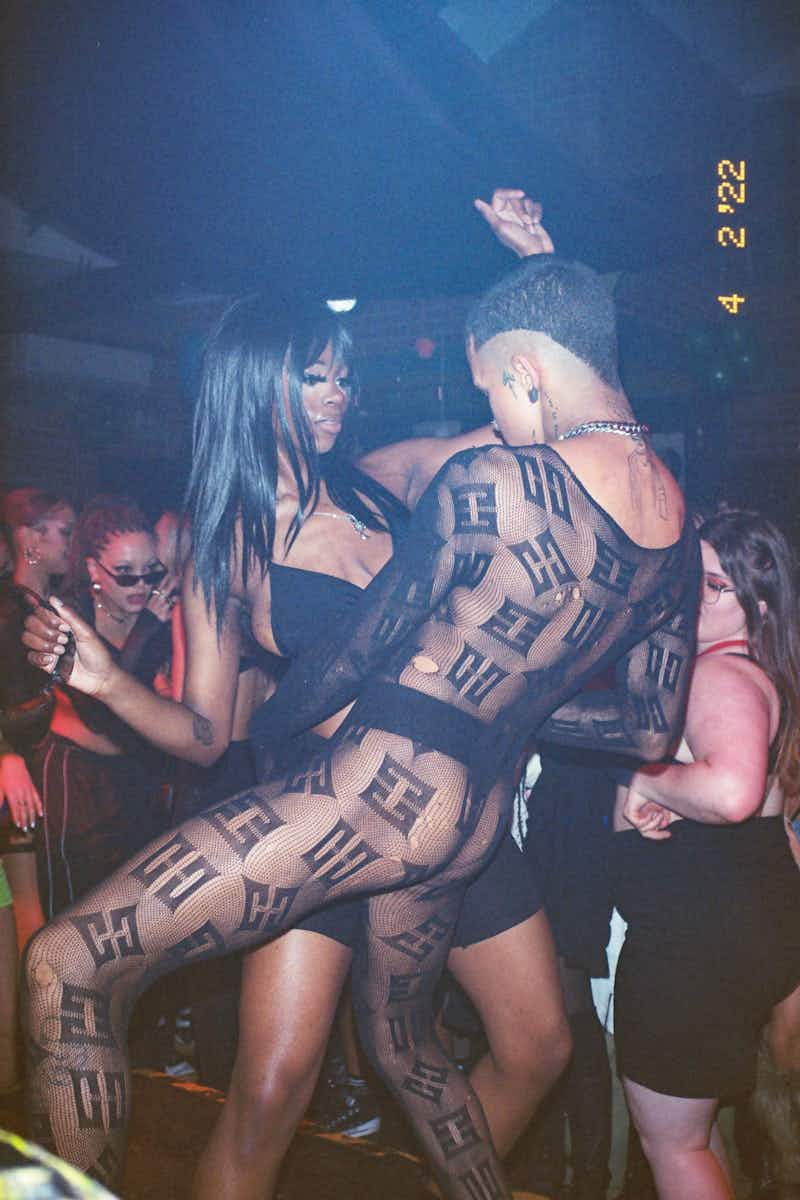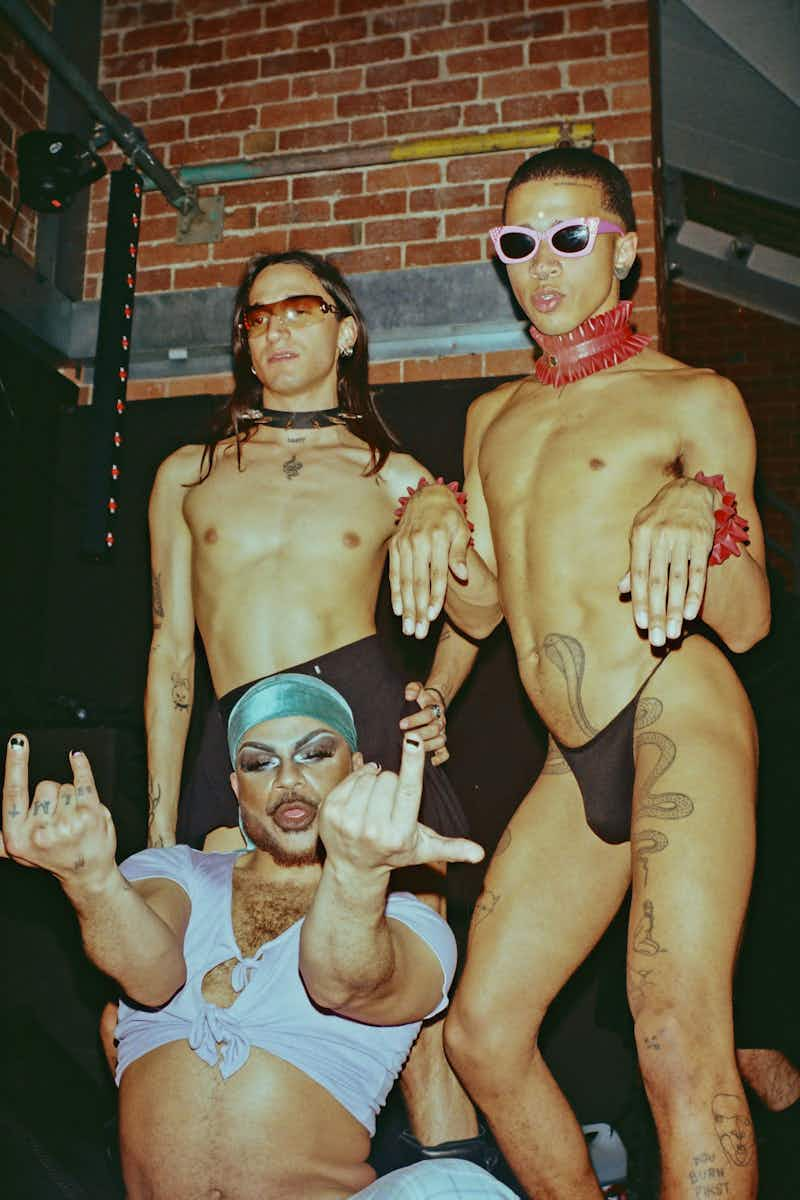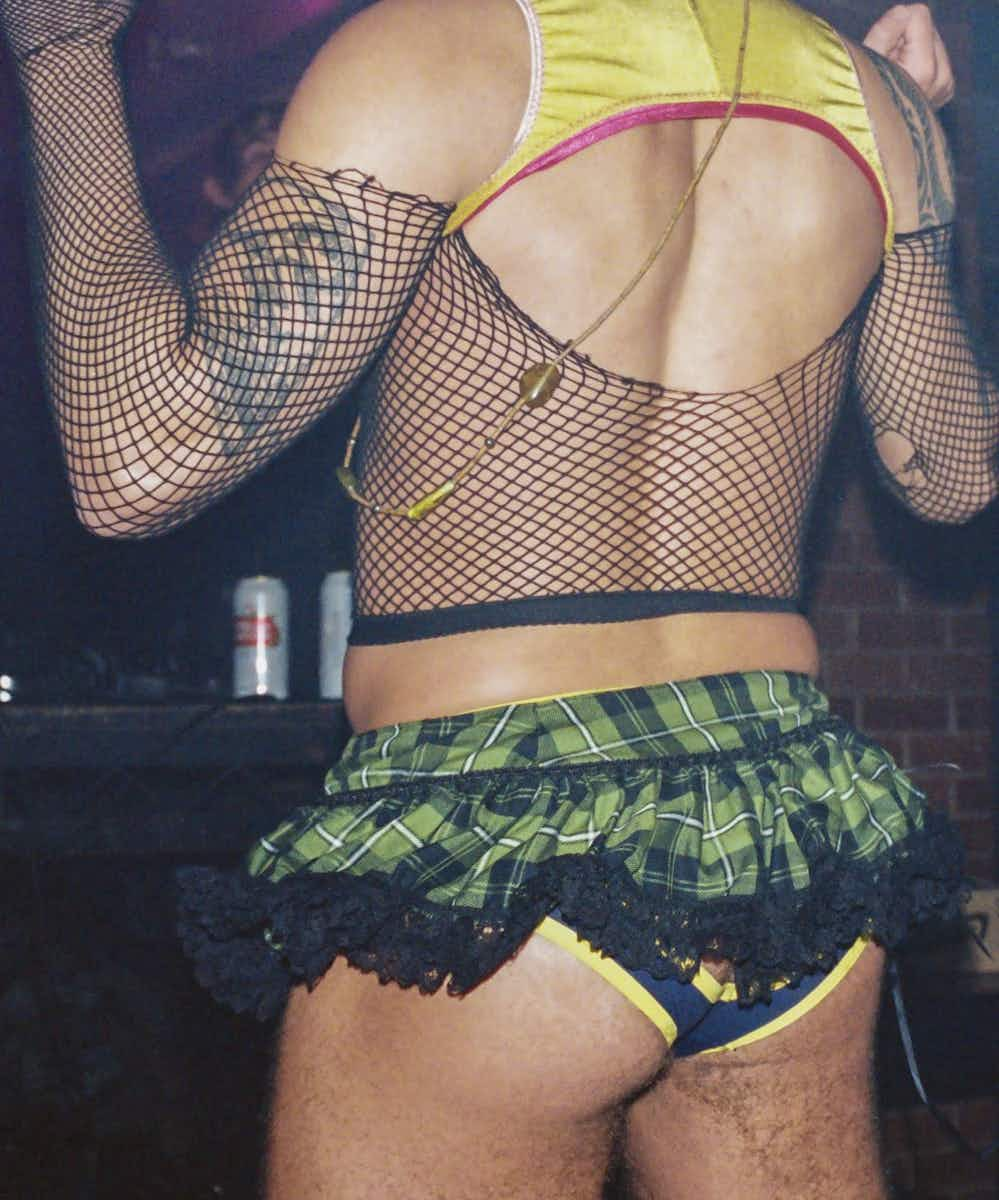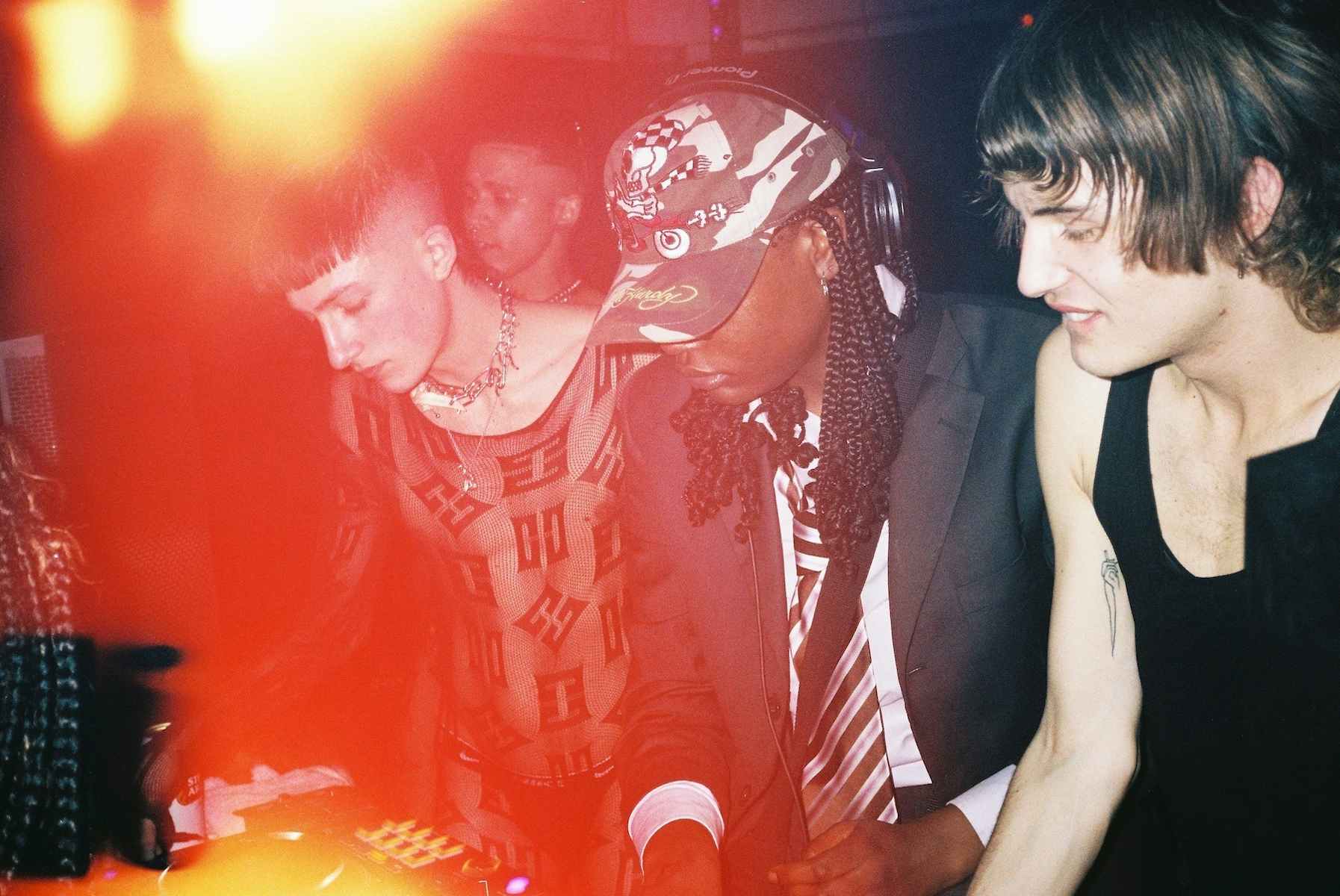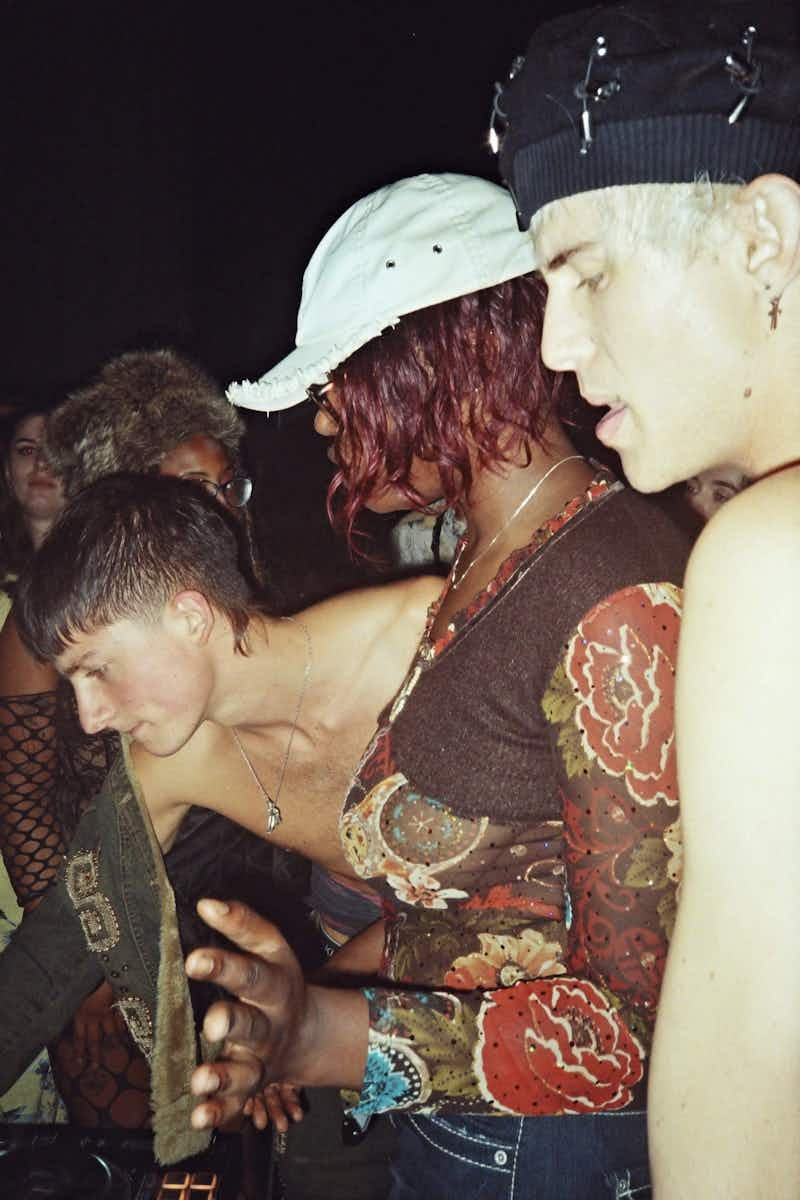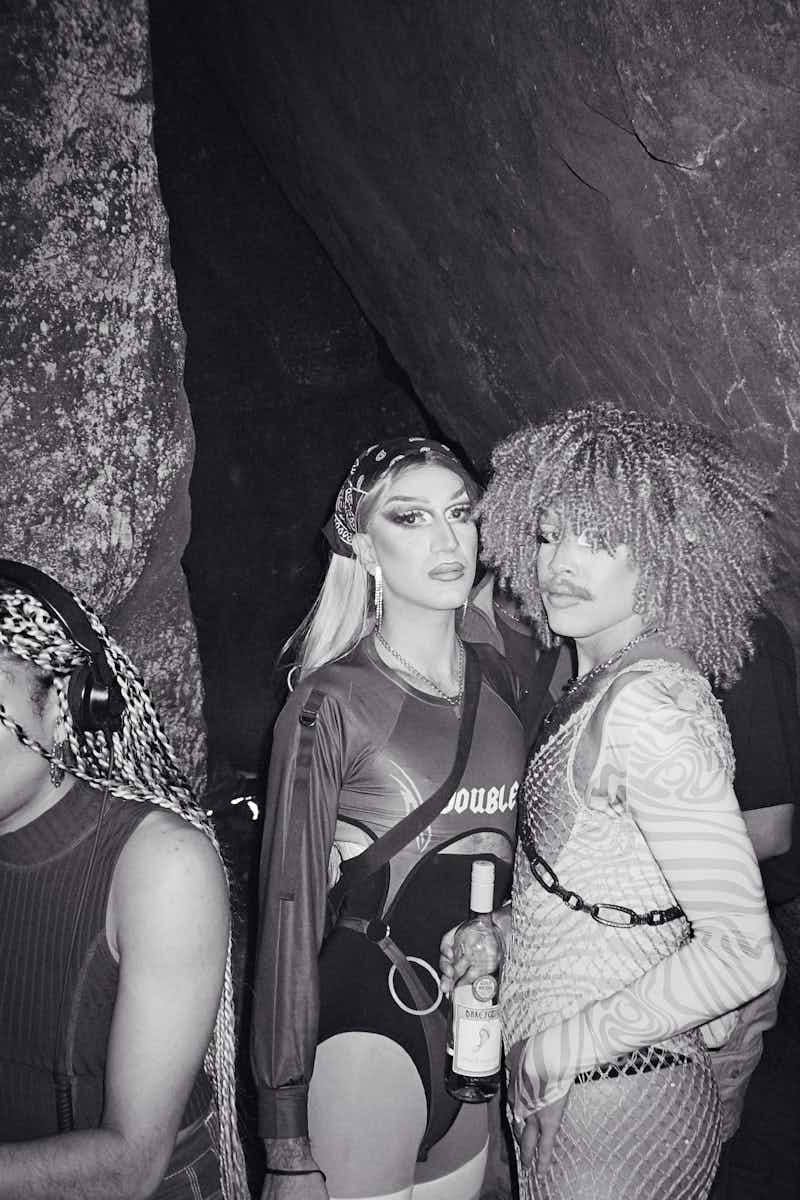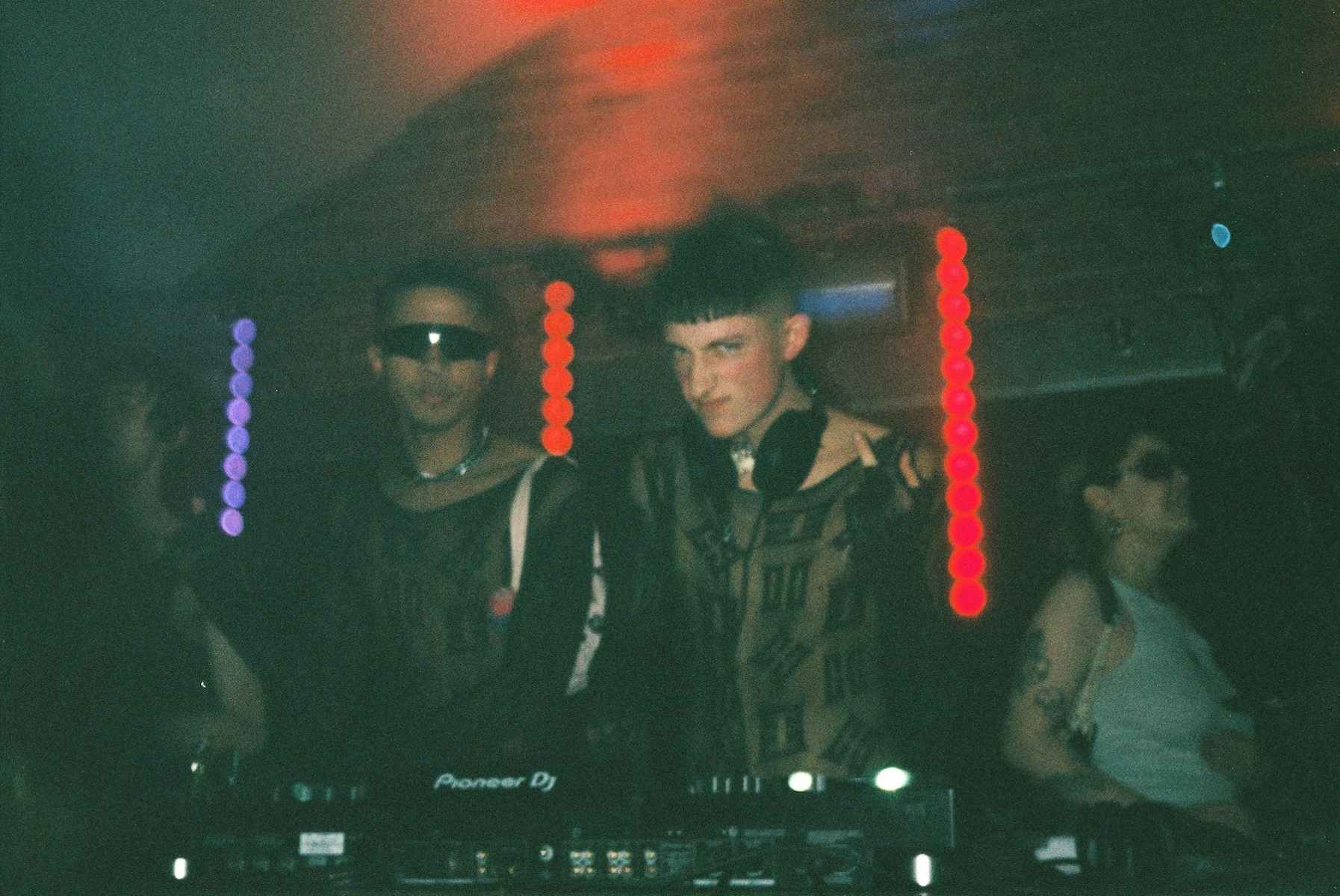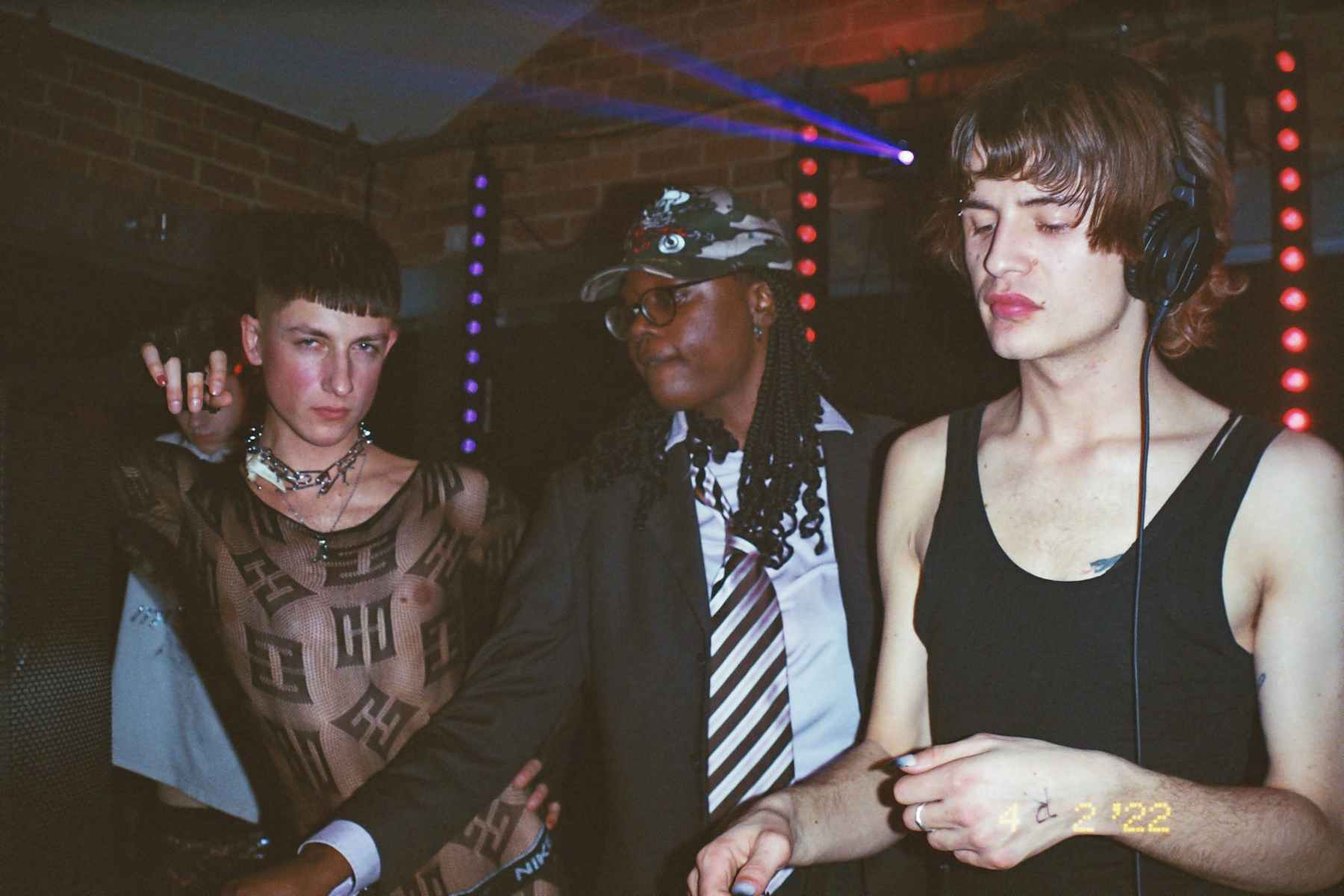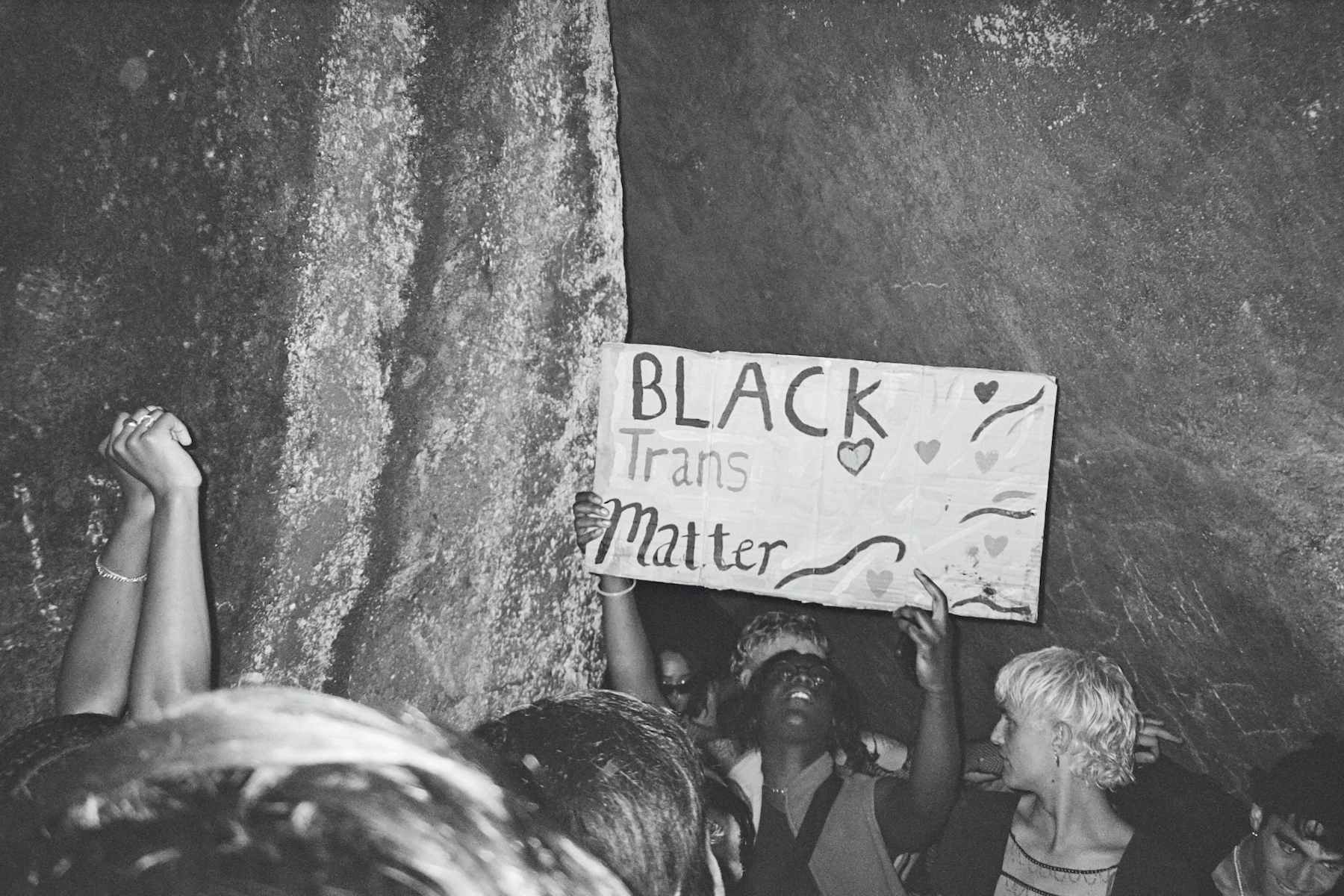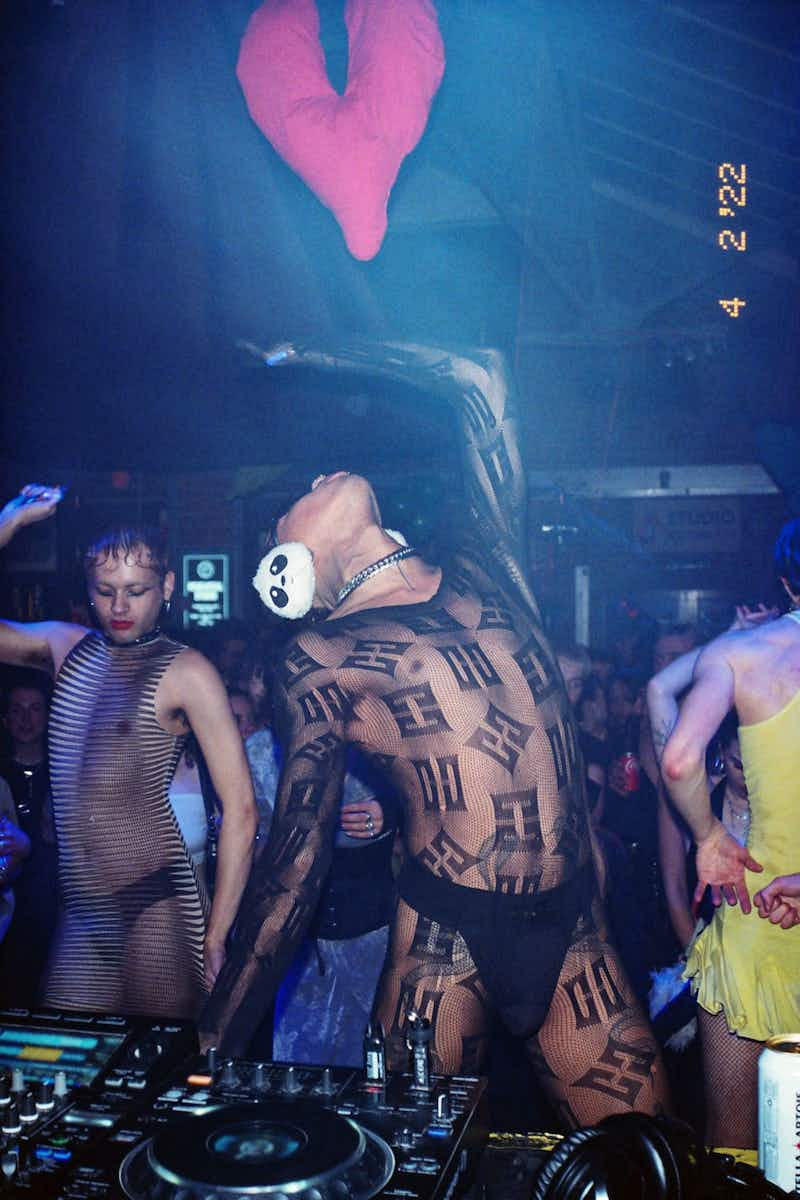 "Admitedly, finding that space for ourselves in Leeds was a bit of a mission at first, especially in a heavily dominated straight, white and cis environment," Iyesha adds. It's a similar kind of feeling that partygoers of famed alternative London nights like Pxssy Palace, Howl, Boudica and Riposte have described for years. Iyesha, however, notices a remarkable difference in the two alternative scenes.
"If I had to sum up the Leeds alternative scene in one word it would be nurturing," she says, citing Leeds' Love Muscles as a reference. ​"Every single step of the way we've been shown so much love and support. People love to party in Leeds and the parties over here are unmatched. It's the energy, it's in your face, it's raw and unfiltered." She feels that London, however, is overwrought with a ​"competitive" nature, where it's become about ​"who you know" in the queer scene and what you're wearing.
"There's a huge sense of community in Leeds and people understand the work we put into our parties," Iyesha says. ​"We don't earn money from these parties, either," Nicholas adds.
As the night draws on at Elger Studios, strangers on the dancefloor make friends, meet lovers and mingle for hours on-end. By the time dawn cracks its first peak of light on the second day of April, the last song comes on and everyone's hugging, making out or scaling back their dancing. The song ends, and attendees are rushing to help Roxanne, Iyesha and Nicholas clear up the gear and move out.
Then, they're gone without a trace. ​"It's hibernation, but make it cunt," Iyesha declares on her way out.


More like this