RXK Nephew is America's weirdest rapper

His outrageous lyrics take shots at high-profile celebrities and peddle bizarre conspiracy theories. Plus he's dropped more music than anyone could possibly have time to listen to.
Taken from the new print issue of THE FACE. Get your copy here.

RXK Nephew may or may not believe that Tupac Shakur is hiding inside Area 51.

But the East Coast rapper's interest in the theory emerges within minutes of our conversation starting, after he reminisces about the drug-fuelled road trips he used to take across the United States.

"I wanted to keep the car running," he says of his reluctance to stop and take in the sights. ​"Driving through the mountains in the heat and when them gas stations get so far apart? Just gotta stay on a full tank and keep it pushing. And hope you don't get killed by an alien driving through Area 51."

To clarify, RXK Nephew (the K is silent, by the way) doesn't necessarily think the real Tupac is living in the Nevada air force facility. ​"But I definitely think they cloning people. I would keep it confidential too if I was doin' that. If I was cloning people in my basement and shit."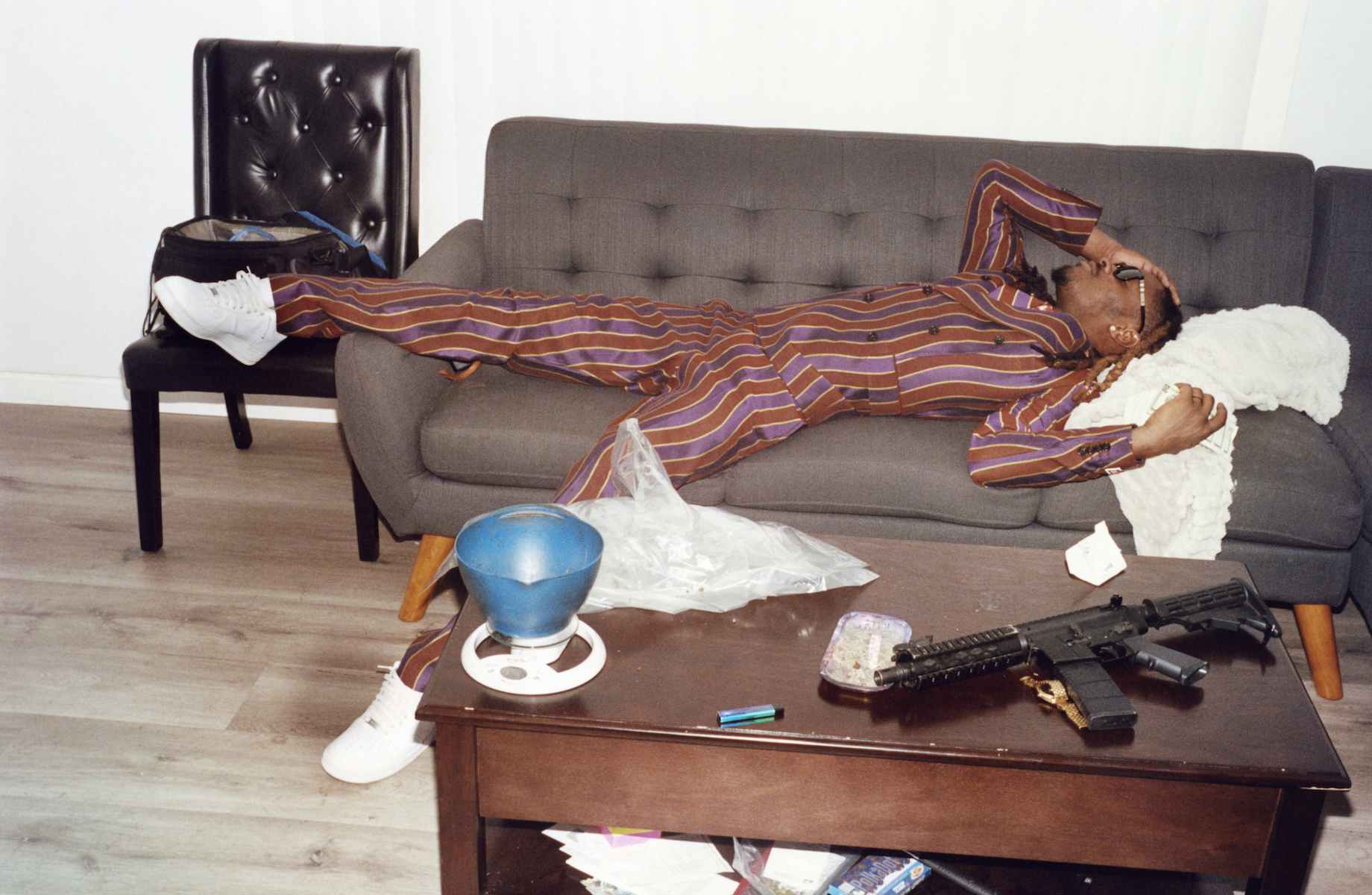 I'm in no way surprised to be chopping it up about conspiracy theories with the 29-year-old born Kristopher Williams – he's possibly the most bizarre rapper on Earth right now. His surreal and unhinged songs have pondered whether dinosaurs discovered electricity before Benjamin Franklin, insisted that Chicago rap star Lil Durk's locs are fake and made seemingly unfounded allegations that several high-profile celebrities smoke crack.

Neph's been releasing music since 2017 and has gained notoriety for his intensely – you might say insanely – prolific release rate. In 2021 alone, he dropped more than 400 songs. He's still best known for his 2020 track American tterroristt, a sprawling, nine-minute epic where he mixes stories of selling drugs and falling out with his family with hilariously derisive rants about the Bible and American history: ​"Who the fuck is Christopher Columbus? /​If he would've came to my block /​Talkin' ​'bout he discovered my trap /​His ass would've probably got shot."
Born in Rochester, New York – a city he describes as ​"dark, gloomy, muddy" with ​"all types of weird shit" – Neph started to question everything from a young age. His mum was 17 when he was born so he was raised by his grandmother, a practising Jehovah's Witness who brought him to Bible study. But he never took organised religion too seriously. Music was a side interest at best – grandma bought him a karaoke machine when he was in the third grade, he briefly taught himself how to play the piano and he rapped sparingly while in middle school – until he saw it as an opportunity after his time in jail.

Neph got caught up in the legal system early. He was sent to a juvenile facility aged 11 and would serve his first full prison sentence at 18. He sold crack and wasn't above robbing people to get by, serving time for robbery and kidnapping, which was followed by three-and-a-half years of parole that ended in 2017. When it was over, music became more attractive to Neph, first as a way to exorcise some demons, then as a way to go legit.

"I always [made music] for fun, but when I became an adult, I saw some kinda hustle in it," he tells me over Zoom from North Carolina, enjoying downtime with family before flying back to LA for his FACE photoshoot. ​"I definitely ain't tryna go [back] to jail. This my first job. So Ima take the first job serious."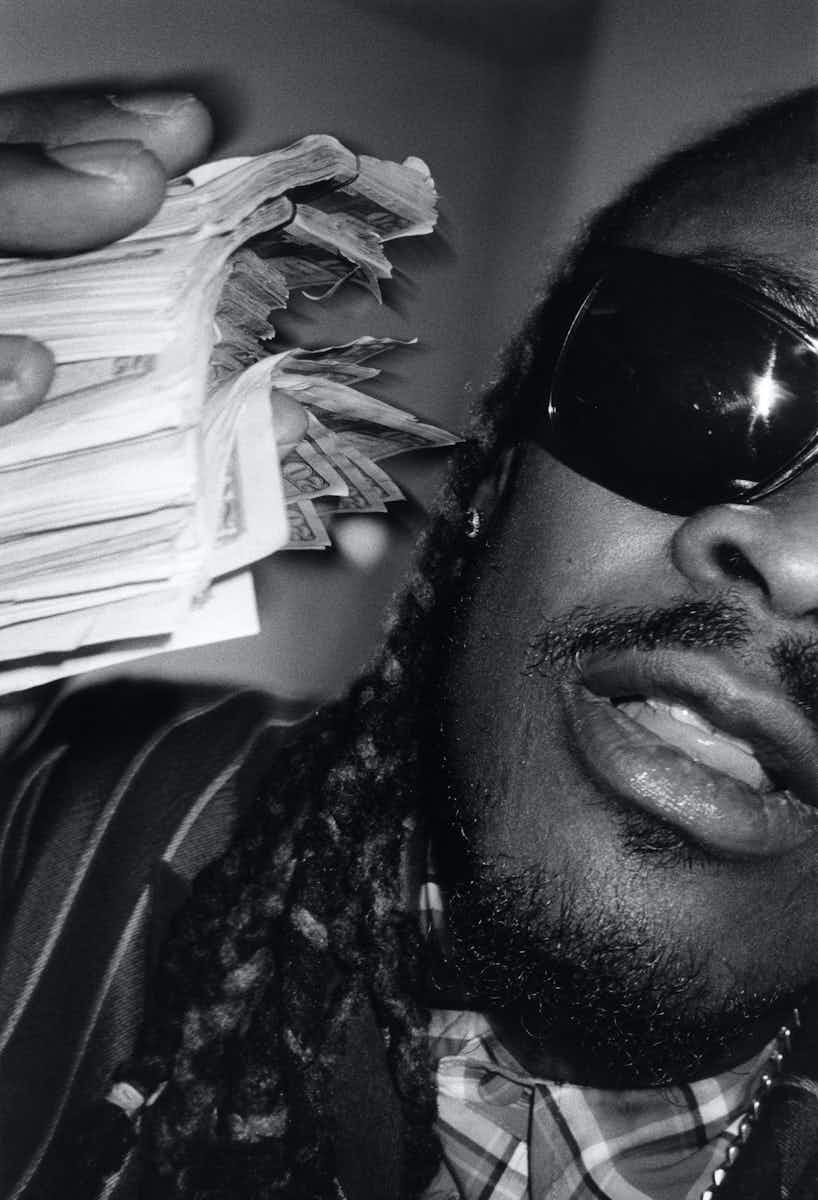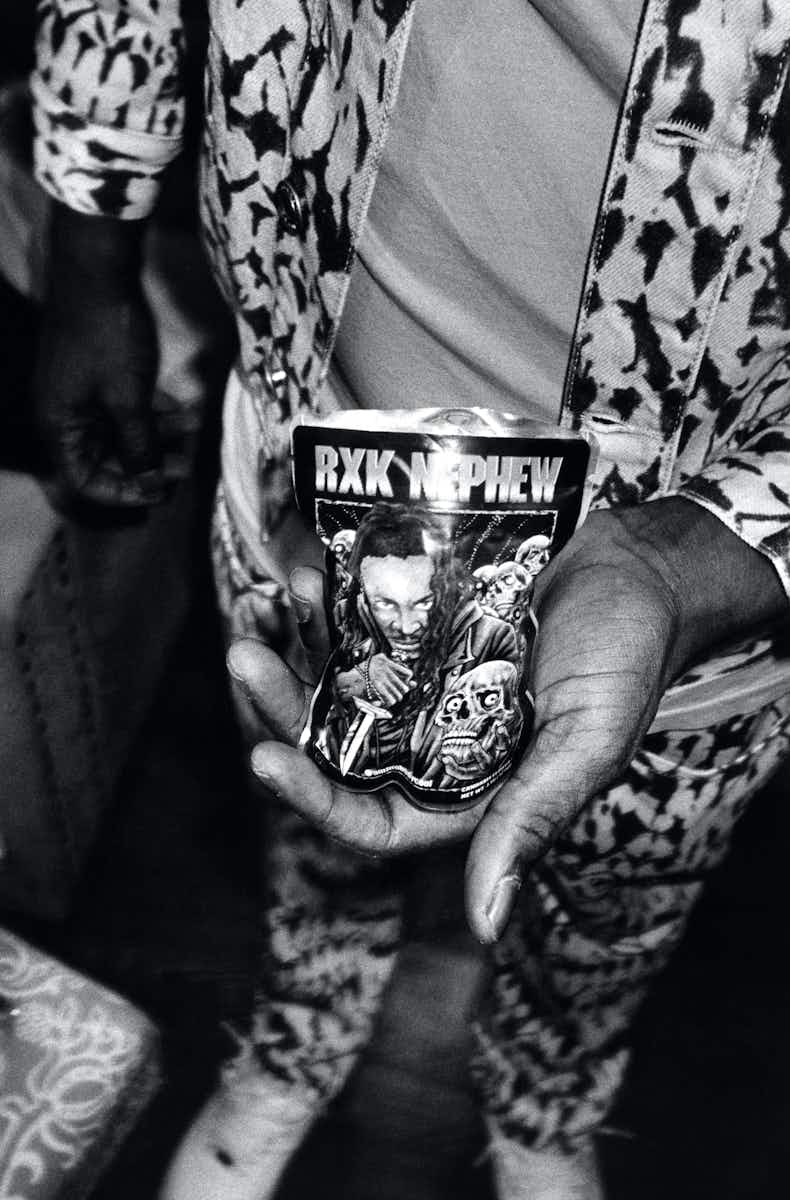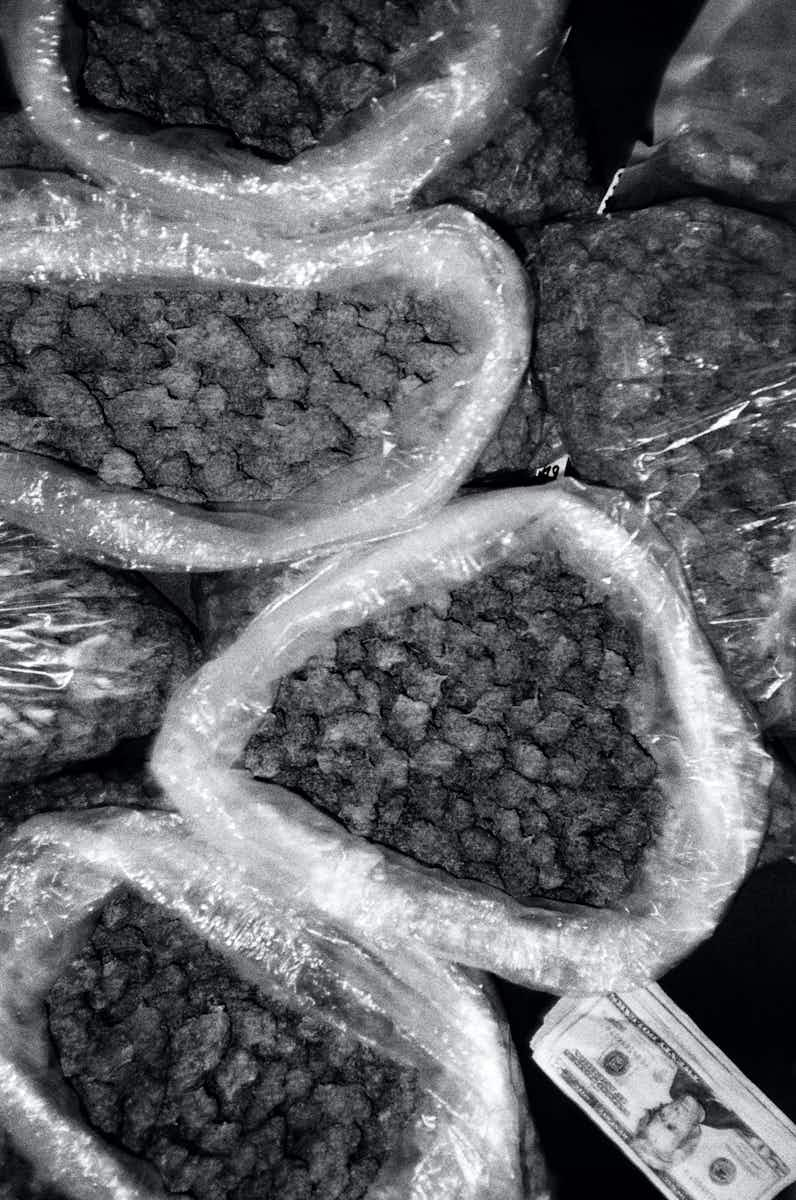 And so, he committed. Some might even say overcommitted. Neph began dropping songs almost daily and building his reputation as a cult legend. No more parole also meant he was allowed to travel again, so he would drive across the country spreading the word about his music, equipped with a mic and a laptop to record in his car whenever inspiration struck.

Neph soon had hundreds of songs on his hard drive, which he started to upload to his YouTube channel with the occasional lo-fi video. Sometimes he'd post dozens of songs in 24 hours. ​"I didn't care if anybody listened or not. But everybody started telling me it was good and they was boosting my head."

Neph's tracks would often gain upwards of 50,000 views and his name started to catch on among underground rap heads. Producers began to reach out to him for what he calls ​"beat placements". Unlike regular placements, where a producer gets paid to be placed on an artist's album, this time the role is reversed: the producer pays Neph to listen to their beat. If he likes it, he'll bust a rap, upload the song, tag the producer on YouTube and socials, and keep it moving.

To his credit, he's proved to be open-minded, having taken on club-ready beats, bachata and thrash metal. But even if he doesn't like it, he might just diss the producer on their own track, like he did for Australian beatmaker Clean Dirt on 2021's Blackberry Touchscreen. ​"This beat sound like a bitch grandaddy just died," he yells in the song's final minute.
The most recent placement to take off online was Yeezy Boots, a Kanye West diss track produced by Bagwell50K, which was swiftly removed from YouTube for reasons Neph seems to neither know nor care about. On the track, Neph demolishes the tarnished rap mogul for his fashion, his anti-Semitic views and his failed marriage to Kim Kardashian over three gut-busting minutes. Every line is quotable: ​"The shit you said, we ain't gon' forgive you /​All that trash music, I don't forgive you /​I ain't trippin' ​'bout the shit you said /​I'm trippin' bout them dumbass Yeezy boots."

"At the time, the shit was on my mind. I couldn't believe Kanye was doing all that shit," Neph says of his motivation to create Yeezy Boots, which he thinks is ​"funny as hell".

Nephew is as likely to rap about beating Santa Claus over the head with a hammer as he is to preach about the harrowing dangers of street life. Sometimes his delirious rants hit lyrical speed bumps, such as his sporadic homophobic outbursts, which leave a sour taste in the mouth. As with his cloned Tupac theory, it can be hard to tell if Nephew is being serious or if he's deliberately ramping up a notorious persona through shock tactics. All this is further complicated by the fact he sometimes raps as a gravel-voiced ​"demonic" alter-ego called Slitherman, which is inspired by the character of Edgar the Bug from Men In Black.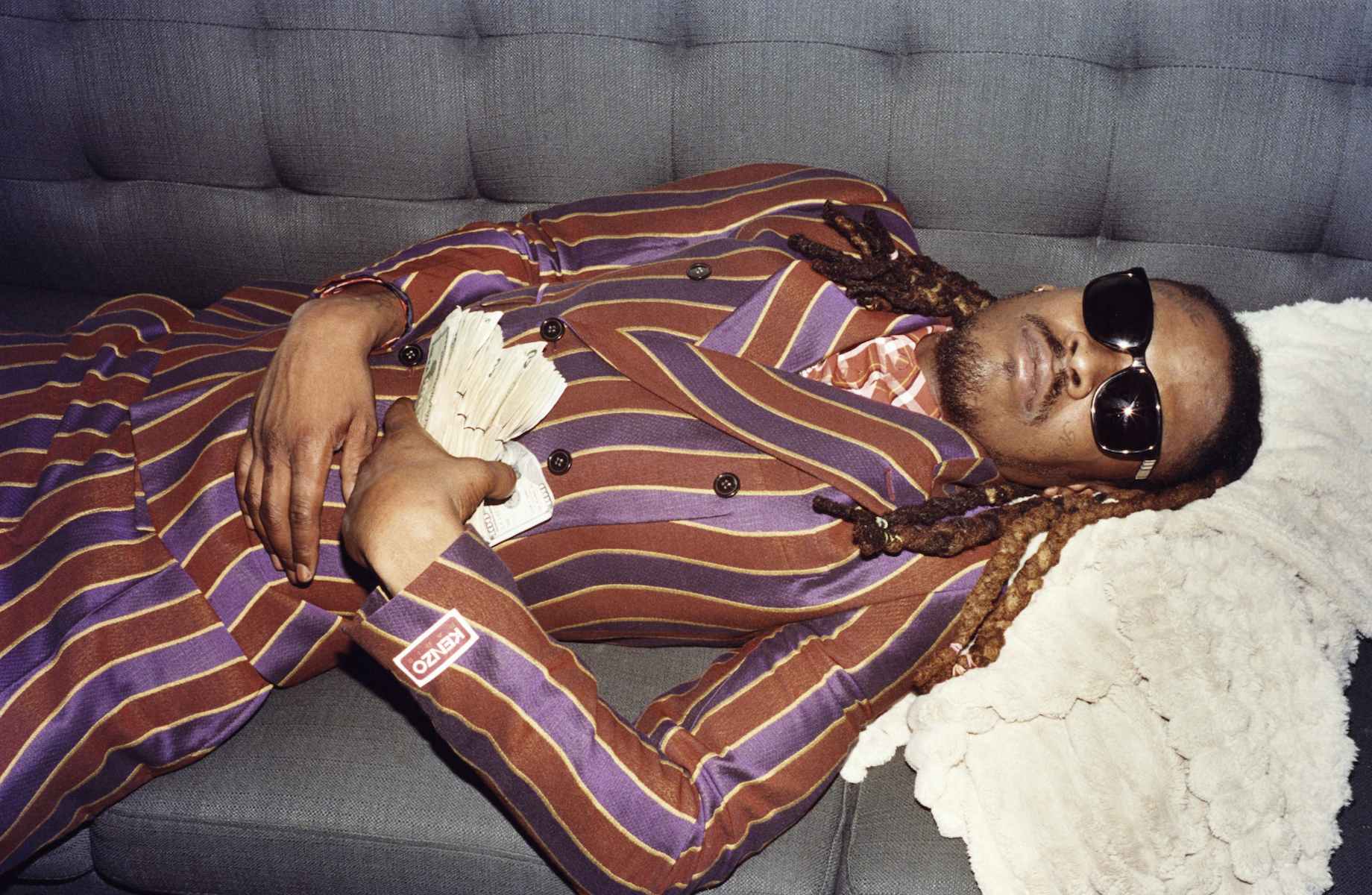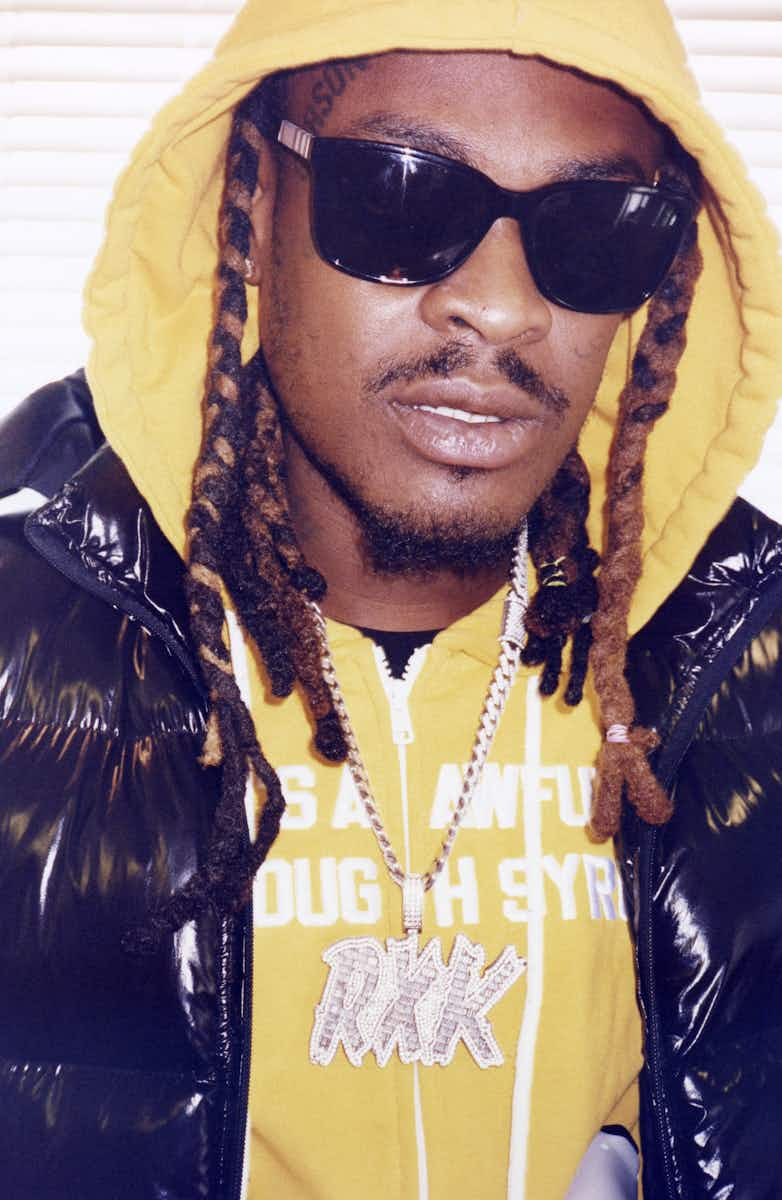 For his forthcoming album Til I'm Dead, he's switching things up a bit. It's his first album to be fully mixed, mastered and carefully sequenced, the first to be helmed by one producer, his long-time collaborator Rx Brainstorm and the first one he's made completely sober. A lot of his older material, he admits, was recorded while he was heavily intoxicated. ​"If I feel like I'm gonna overdose, to control my heart rate I get in the studio," he says with a straight face. ​"Like I gotta be heard, I gotta say some shit before I leave the Earth."

But, Neph insists, he's ​"maturing, becoming a man and taking care of business," and he's trying to clean up his lifestyle so that he doesn't derail his career. ​"I ain't never seen a boss run a business while they drunk. I can't be drunk at work. We can celebrate some other time. I wouldn't go to the BET Awards red carpet drunk."
Earlier this year, Neph moved from Marietta, Georgia, to California, to be closer to his manager. His team is plotting a UK and European tour, and Neph hopes to one day visit Australia, his dream holiday destination. ​"I ain't never seen no kangaroo but that's my favourite animal," he says. ​"I used to love them and I'd see a lotta pictures of open fields and farms. And they definitely got beautiful women," he adds, presumably referring to the country, not the marsupial. ​"And the accent is crazy."

Despite his wild shit talk, the online infamy and all the reckless pot shots at high-profile musicians and celebrities, RXK Nephew sees rap as a path towards a more positive place. And after all he's been through, he's grateful to make music at all.

"You know how niggas be in jail and they look at the magazine with the pictures, or a calendar, and think: man I wanna go there one day?" he asks. ​"I've been staring at this calendar for so long with a picture of a waterfall. Nigga daydreaming about that shit. Gonna make all that shit come true. Freedom is crazy."

More like this