Listen to the Scorpion Kings' special amapiano mix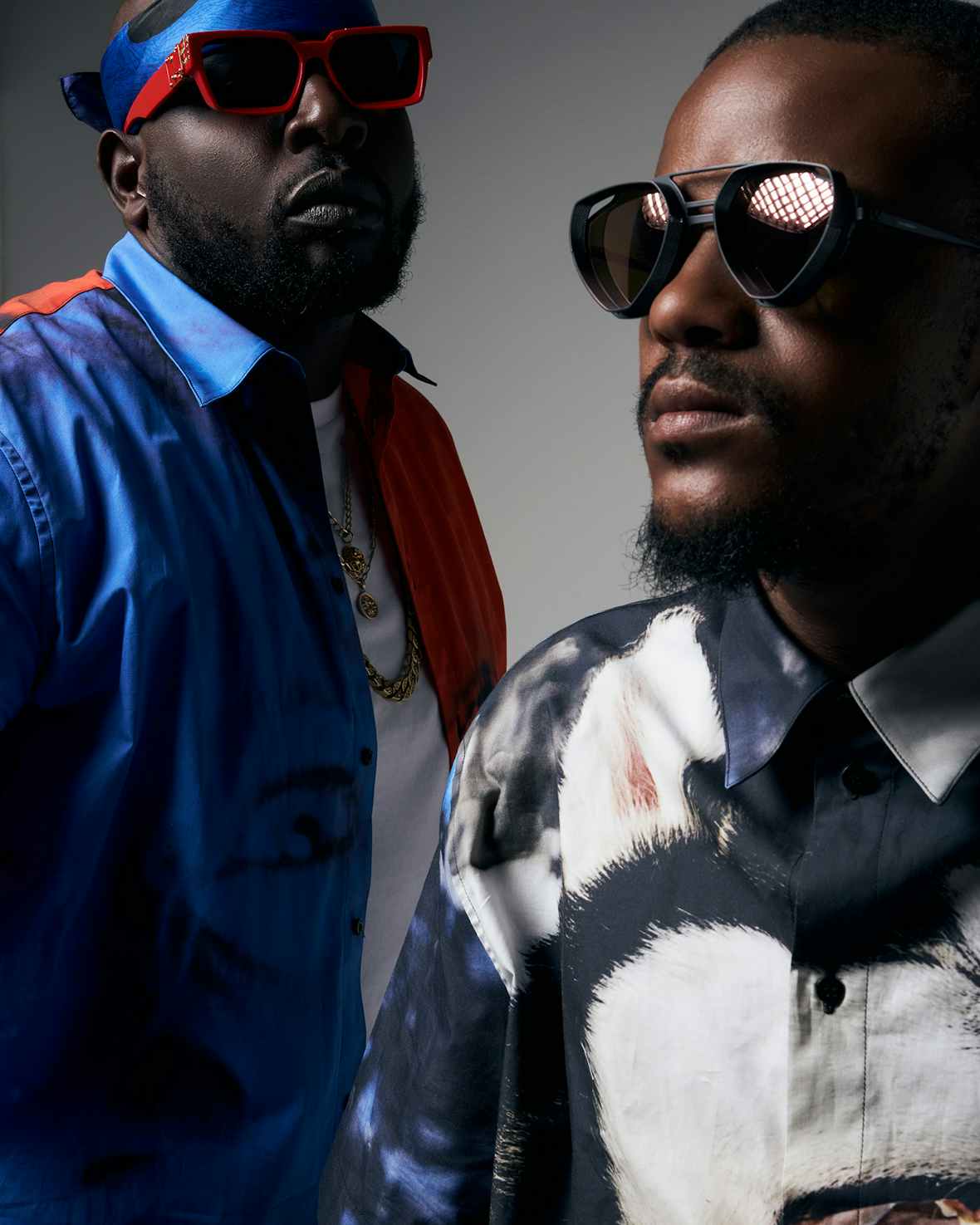 The South African superproducer duo celebrate the genre that's enjoying a moment in the sun.

There's a buzz about amapiano right now. The genre first emerged from South Africa in the early 2010s and – as THE FACE columnist Wale Oloworekende reports – over the last year or so, those slick and soothing grooves have surged in popularity across Africa and beyond.
Amapiano (which translates from Zulu to​"the pianos") is an offshoot of South African house, often featuring bright and airy chords and flourishes of jazz, Afrobeats and lounge music. Two authorities on the movement are DJ Maphorisa – who has built a huge profile in South African music over the last 10 years – and Kabza de Small, often referred to as the king of amapiano.
Together, DJ Maphorisa and Kabza de Small are the Scorpion Kings. They've just released their fourth project since 2019, Rumble in the Jungle, which was created entirely in collaboration with Congolese-born Afrobeats artist, Tresor.
Check out the Scorpion Kings' Face Mix below.

What's the vibe and direction of your FACE Mix?
We are really just trying to showcase the fresh amapiano sounds coming out of South Africa.
What makes you feel good when you're DJing to a crowd?
Seeing people's reactions when you drop their favourite song! The joy and happiness that we see is the best.
Can you tell us about the concept and vision for the recent Scorpion Kings x Tresor album?
This project was made to unite Africa through amapiano, and enable a connection through the various languages spoken throughout the continent.
Do you feel like amapiano music is having a special moment right now?
The world is beginning to pick up on the wave, and it's great to be a part of it. Amapiano is a special sound and it's unique to South Africa, so it's amazing to watch the world appreciate a proudly South African sound.
Who are some other South African artists our readers should check out?
Kelvin Momo, Mdu AKA TRP, Bongza, Ntokzin, Felo Le Tee, Tyler ICU, Sir Trill and many more…
Any plans for 2021 that you'd like to tell us about?
People should keep an eye out for music coming from the artists under our labels, Piano Hub and New Money Gang, and definitely new music from the Scorpion Kings.

1. Kelvin Momo – Gumbaya (Kelvin Momo's Soulful Piano Remix)
2. Kwiish SA ft Njelic, MalumNator & De Mthuda – LiYoshona (Main Mix)
3. DJ Stokie ft Kabza De Small, Masterpiece YVK & Madumane – Superman
4. Musa Keys ft Sir Trill & Nobantu Vilakazi – Vula Mlomo
5. Kabza De Small, DJ Maphorisa &TRESOR – Folasade
6. Semi Tee & Mdu aka TRP ft Kopzz Avenue & Mogomotsi Chosen – Rabaki
7. DBN Gogo, Blaqnik & MasterBlaq ft Mpura, Ama Avenger & M.J – Khuza Gogo
8. Felo Le Tee ft Madumane, Mpura, Kabza De Small & Visca – Ngwana Mani
9. Junior De Rocka & Lady Du ft. Mr JazziQ, Mellow & Sleazy – Catalia –
10. Busta 929 & Mpura ft Zuma, Mr JazziQ, Lady Du & Reece Madlisa – Umsebenzi Wethu


More like this