Sech is a man on a mission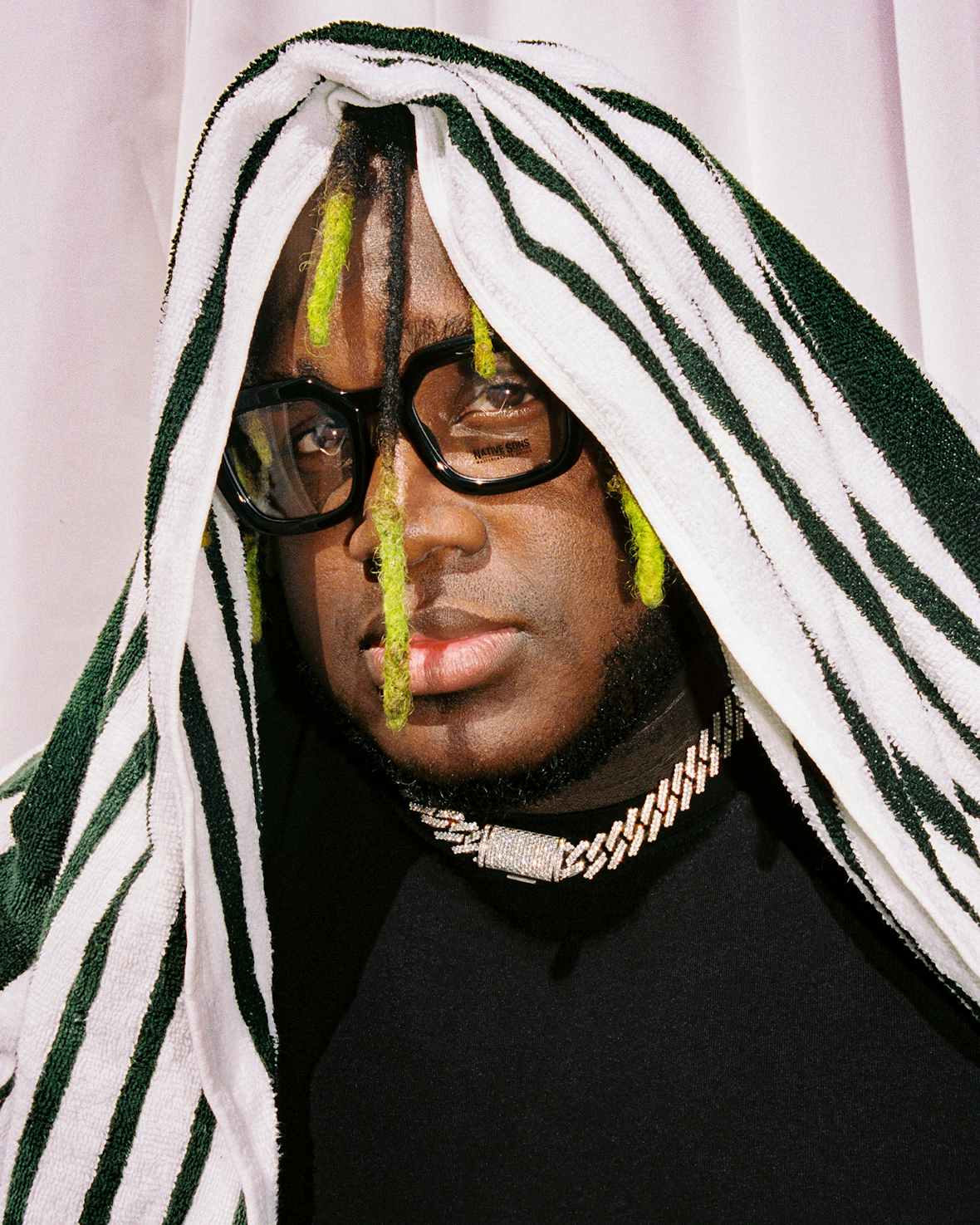 Volume 4 Issue 002: The Latin artist is ready to spread reggaeton internationally and to remind the world of the music's Panamanian roots.
Arti­cle taken from The Face Volume 4 Issue 002. Order your copy here.
It's the middle of a hot day in Hollywood and Sech is sitting by a window facing a tranquil swimming pool. It's a pretty view, but it's also a tease. Unfortunately for the Panamanian musician, every moment of his second visit to Los Angeles is accounted for, and taking a dip is very much not on the schedule. That's the price of being reggaeton's international breakout star of 2019.
In 2018, the 25-year-old born Carlos Isaías Morales Williams began flying to LA for major-label meetings. Now he's in town from his central American homeland to attend the Latin American Music Awards, where he's nominated for New Artist of the Year in a field that includes The Face cover star Rosalía, Argentinian rapper Paulo Londra, Puerto Rican rapper Darell and Lunay, the Puerto Rican singer who will ultimately take home the honour.
With 19 million monthly Spotify streams and 3.9 million Instagram followers, Sech's meteoric rise over the last 12 months is emblematic of the global explosion of Spanish-language music. Artists like Colombian reggaeton star J Balvin and Puerto Rican trap merchant Bad Bunny are crossing over and breaking down barriers, notably in the US. In what is the world's biggest music market Latin albums are now more popular than country albums, according to industry analytics company BuzzAngle.
The speed and scale of his achievements aren't lost on him. At the time of our interview, Sech was also up for three Latin Grammy Awards – Best Urban Music Album for Sueños, as well as Best Urban Fusion/​Peformance and Best Urban Song for Otro Trago featuring Darell. ​"I feel so happy," he says, adding with a steely laugh: ​"I wanna win." Sadly, he lost out to Bad Bunny, Pedro Capó & Farruko and Rosalía respectively.

Back in 2017, Sech was working in construction and selling hot dogs at home in Río Abajo. He didn't even consider himself a singer. From the age of 15, when he began working on tracks for local artists, his dream was to become a producer, a hit-machine like his hero Timbaland. Then a friend said: ​"Bro, you sing better than the people you sell your songs to. Why don't you sing on them?" Within a year he'd signed to Rich Music and released his debut album The Sensation, swiftly followed by this year's Sueños. His second album is a balmy snapshot of reggaeton in 2019, with standout track Otro Trago (Remix) featuring three of the biggest names in Latin music: Anuel AA, Ozuna and Nicky Jam.
A son of two pastors, Sech discovered his passion for music at his parents' work. ​"I sang in the church and learned piano, drums and everything there," explains the singer in Spanish-accented English. Then, thanks to his older brothers (two are with him today, as his drummer and documentarian) he was exposed to music from the wider world: Drake, Lil Wayne, Jay‑Z, Post Malone and Puerto Rican reggaeton star Daddy Yankee. He cites the latter as a true inspiration, a ​"very, very good person" after whom he hopes to model his career.
Perhaps surprisingly, Sech is also a big fan of Justin Bieber, crediting the role he's played in popularising Spanish-language music beyond its core demographic. In 2017 the Canadian jumped on a remix of Luis Fonsi and Daddy Yankee's Despacito after witnessing first-hand the original's wild popularity during a South American tour. It became an international smash, an undeniable cross-­cultural hit that opened doors for Sech and his peers. ​"It was a big, big moment for reggaeton," he acknowledges.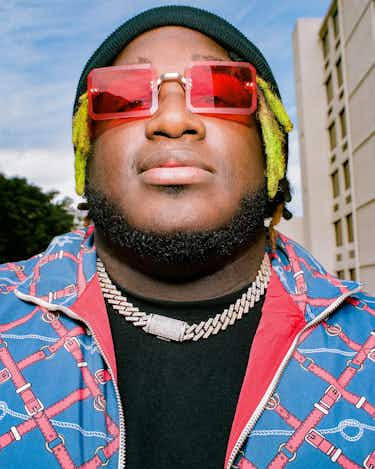 Daddy Yankee is an interesting reference point for Sech to bring up. The Puerto Rican brought reggaeton's dancehall-inspired sound to English-speaking audiences with club anthem Gasolina in the mid-2000s. While reggaeton can trace its origins to Panama (and the reggae en Español created by descendents of Jamaicans who came to work on the Panama railway and canal in the 19th century), the music industry has tended to prioritise Puerto Rican artists over their Central American neighbours who invented it.
Panama has fallen off the musical map. Sech links this to the phasing out of the CD: when the physical album disappeared, so did the labels in Panama and ​"the culture of signing artists".
But as an artist who feels a ​"big, big, big, big, big responsibility" towards his native country, Sech thinks there's a renaissance happening there – and he's here to spearhead it. ​"If things go well, all of the labels will see the artists growing there," he says intently. ​"We have the talent."
Panama's foremost musical ambassador is a man on a mission. This year he's touring the US and Europe, and finishing his third album in the space of three years. The signs of his success are apparent: he's bought his parents matching Rolexes and his own platinum watch is suitably chunky and dripping with diamonds. ​"I've always liked this type of watch," he beams, ​"and now I own it."

More like this